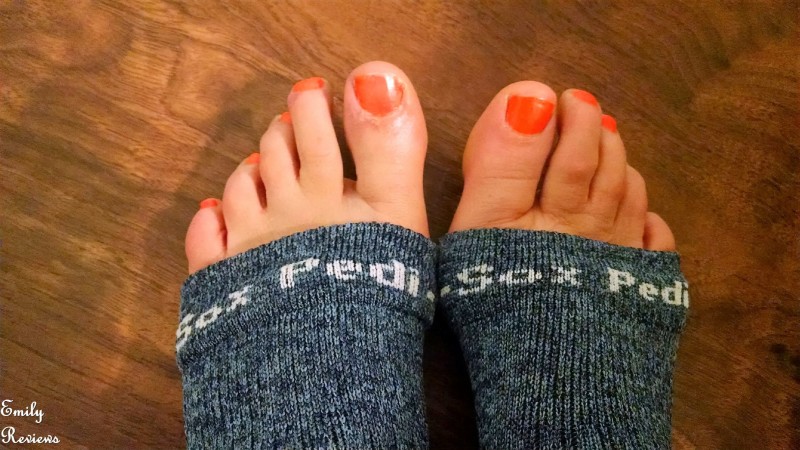 Thank you to The Original Pedi-Sox for providing me with product in exchange for this honest blog review. All opinions are 100% my own.
I'm a bare-foot kind of girl. I never wear shoes in the house and you can usually find me going to the mail box and other outside destinations without shoes. Needless to say, my feet get very dry and I experience "hard" skin on my heels, balls of my feet, etc. When I was given the opportunity to review The Original Pedi-Sox & Sofspa Softening Cream Concentrate, I jumped at the chance. As soon as I squeezed the tube, I knew I was going to love the product. The Sofspa Softening Cream Concentrate came out very thick and creamy…almost luxurious. I rubbed it on my feet and could instantly feel my skin "drink" it up. They were so much softer and looked less dry after I appliedSofspa Softening Cream Concentrate. A side benefit was that my hands also felt much softer and they didn't itch like they had been earlier in the day.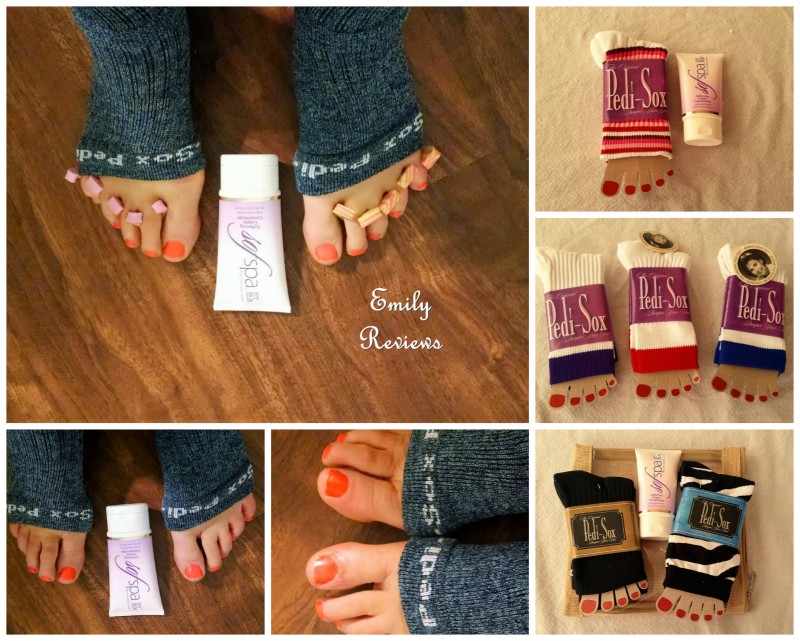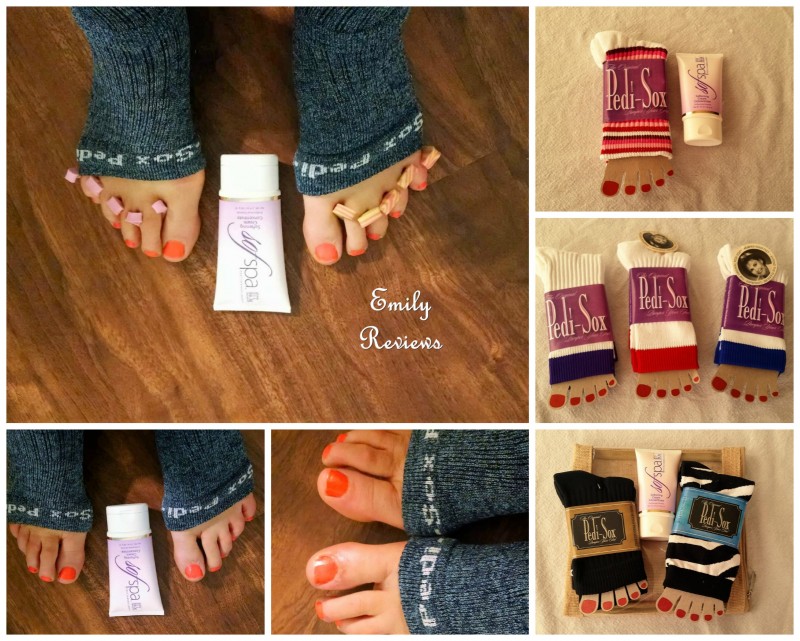 Immediately after applying Sofspa Softening Cream Concentrate, I put on a pair of The Original Pedi-Sox. Oh my! Talk about feeling spoiled! My feet were now soft, hydrated, and WARM. We have wood floors so my feet are not often warm unless I am wearing slippers. Even though I own several pairs of slippers, they're too much like shoes so I don't usually wear them. With The Original Pedi-Sox, my feet are warm without me having to wear shoes or slippers.
Since I was on a roll and now had soft and warm feet, I figured I'd polish my nails. It was so easy to apply the polish with my toe separators and have WARM feet. I don't often treat myself to a pedicure at the local salon but the next time I do, I'm taking a pair of The Original Pedi-Sox with me. I usually leave the salon wearing only a pair of flipflops to my car but this time I'll also be wearing The Original Pedi-Sox so I will have warm feet in those flipflops. There will be no need to wear shoes which lessons the opportunity for me to mess up my polish.
Buy It: Please visit The Original Pedi-Sox website to see the great selection of products they offer and convenient shopping locations.
Connect: Don't forget to follow The Original Pedi-Sox on facebook, twitter, and pinterest for the latest product announcements and special offers.
WIN IT: FIVE winners will each receive The Original Pedi-Sox &  Sofspa Softening Cream Concentrate gift sets. These gift sets include two pairs of The Original Pedi-Sox, one tube of  Sofspa Softening Cream Concentrate and a keepsake zippered bag. This giveaway is open to both the US & Canada and it is scheduled to en on 11/24/2016.



Hello, my name is Laurie. I have been married to my husband for 14 years. We have two young daughters, ages 11 and 13 years old. My family and I live in Oregon so that means we are just minutes from the beach, mountains, and desert.  We love it here and try to spend as much time outdoors playing as we can. When we aren't outside playing, I enjoy reading, gardening, refinishing furniture, and other crafts.
This post currently has 6 responses.