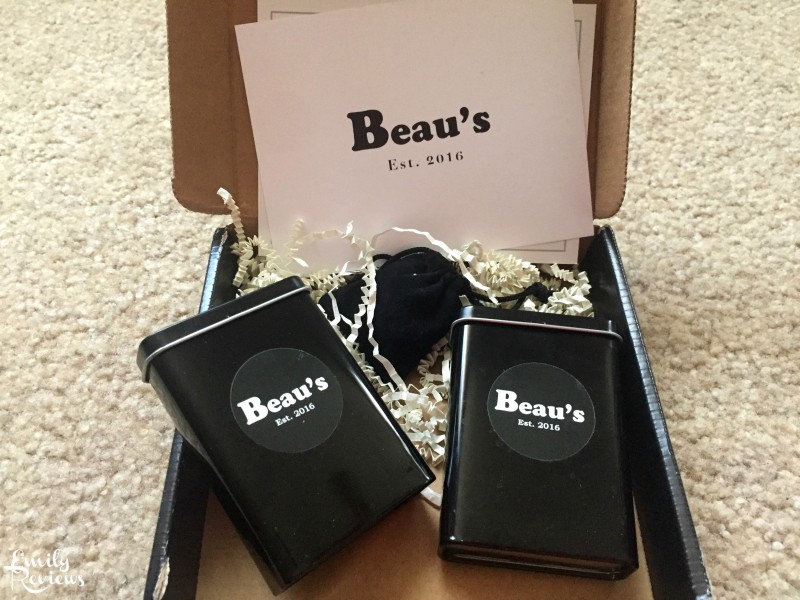 Thank you to Beau's Grooming for providing me with product in exchange for my honest review. All opinions are my own.
The way a man smells says a lot about them. I remember on mine and Kyle's first date, I couldn't get over how great he smelled. No that wasn't why I liked him, but it gave him a great first impression. Every single time he wore that same cologne after that, I was reminded of our first date and all of those memories. It's been a while since then, so he's already run out of that scent. Kyle has refused to wear anything else, but when I was contacted by Beau's to do a review for the Holiday Gift Guide, he couldn't say no.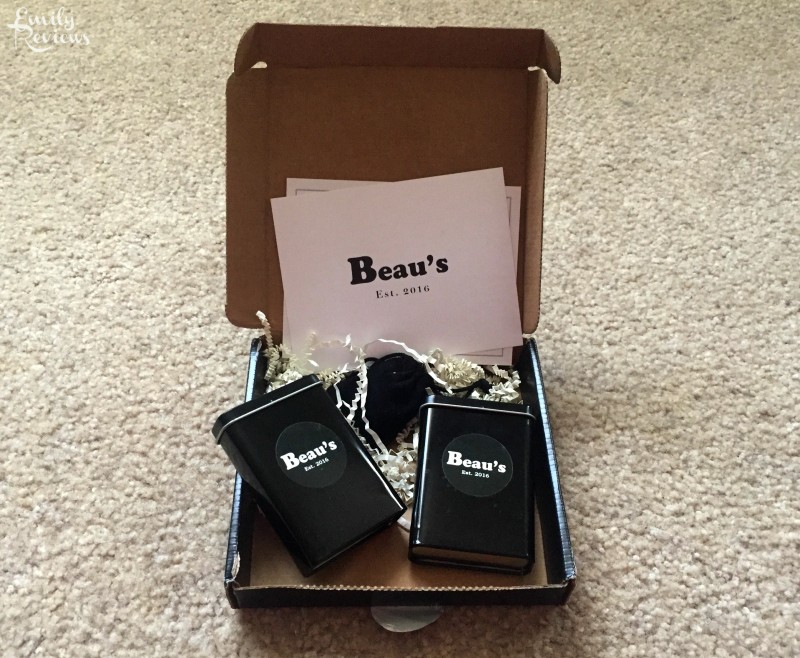 Beau's is a brand new company offering fragrances for men.  You can choose between either of the sample sets and then subscribe to their subscription service and get one full sized bottle of fragrance quarterly. Beau's makes a great gift for the man in your life who loves to smell good.
So what makes Beau's different? This company was designed and created by men, for men. These men know that you don't want to spend a lot to smell good, so they created an affordable service. They also know that a scent can boost confidence and cleanliness. It's refreshing to see a company that's really catered to their consumers – they know men because they are men!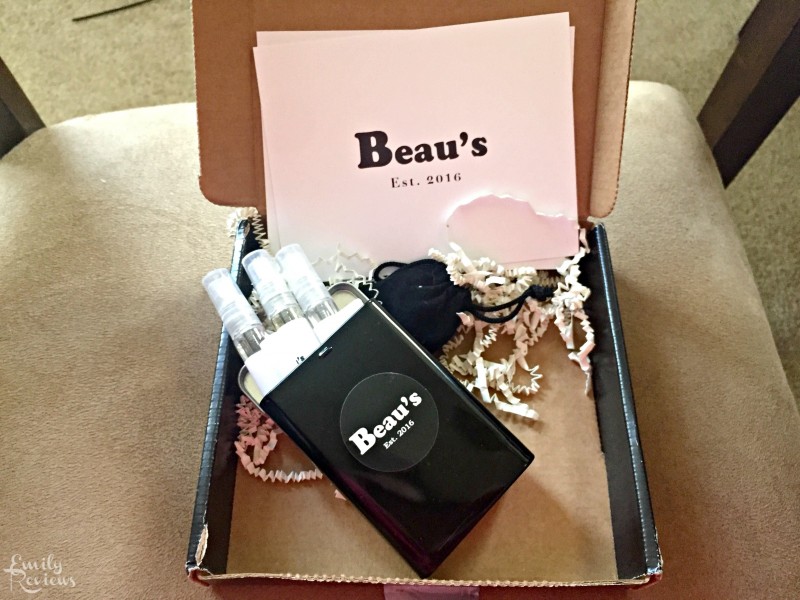 The Spray Très is a sample set of 3 fragrances – you can choose between either Fresh or Woody scents. They come in 5ml vials. What's great about this sample set is that you can try out the different scents without having to make a commitment to just one.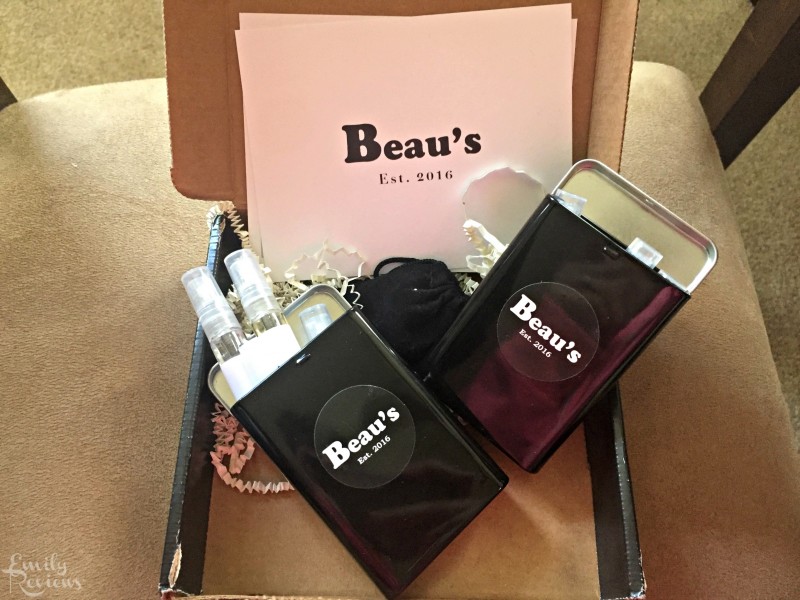 The Spray Seis is basically the same thing as Spray Très, but it comes with BOTH the Fresh & Woody Scents to test out. With your purchase, Beau's sends you a description of each fragrance, along with instructions on how to wear, where to spray, and how to choose. You even get a special little gift – I received some chocolate covered coffee beans to eat as a treat!
Beau's Subscription Service lets you choose one scent that is delivered quarterly. Below is a summary of all the fragrances you can choose from. To see a more detailed description, click on the fragrance of your choice.
Fresh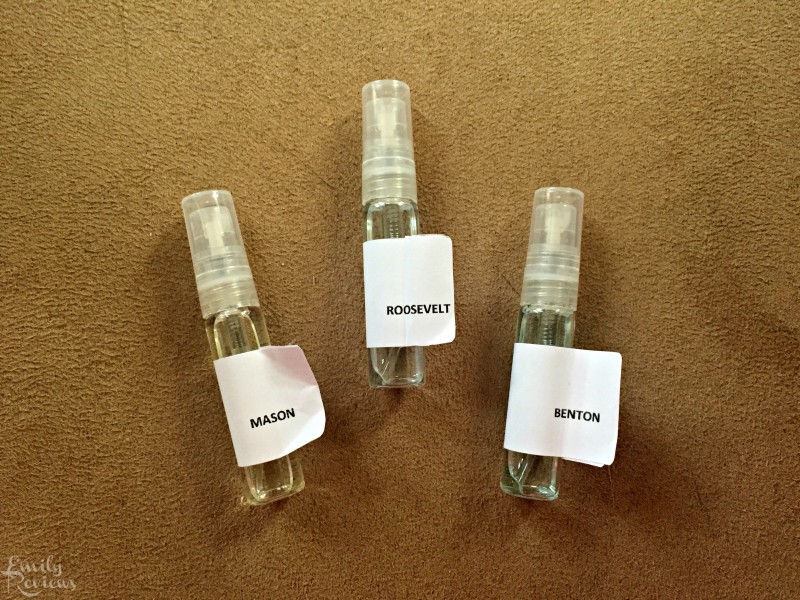 BENTON – Light, casual, and sporty with a relaxed sophistication. Spicier than the other fresh fragrances.
MASON – Citrusy, aromatic, clean, and a tad floral. More citrusy than the other fresh fragrances.
ROOSEVELT – Sweet, vibrant, and marine. Crisper than the other fresh fragrances.
Woody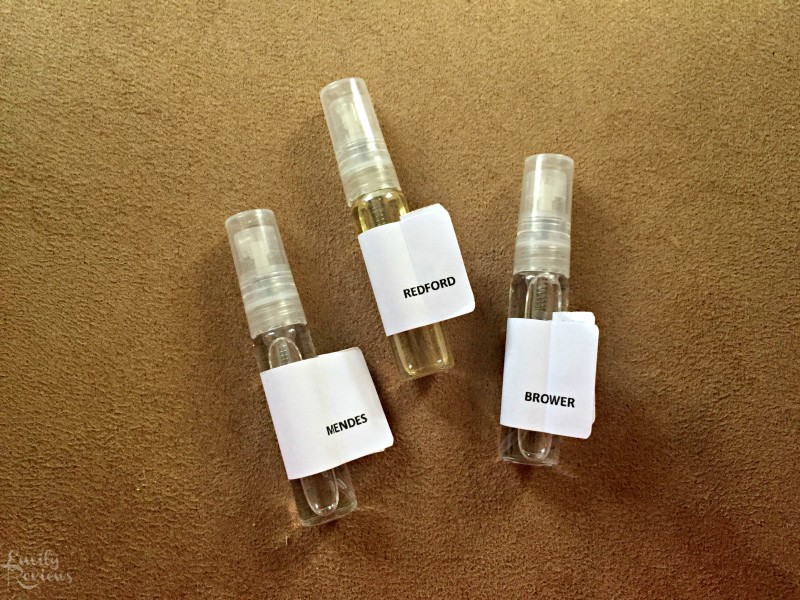 BROWER –  Spicy & Modern. More citrusy & balanced than the other woody fragrances.
REDFORD – Oriental & Bold. More woody & bold than the other woody fragrances.
MENDES – Citrus, Elegant, & Classic. Sweeter than the other woody fragrances.
There wasn't one scent from Beau's that Kyle disliked. He truly loved all of them. All of the fragrances were masculine and something you can wear on a daily basis. I just wanted to smell him all day! These scents don't just benefit a man, but a women can appreciate them as well. Who wouldn't like a man who smells amazing?!
Buy It: If you like what you see, check out Beau's website to subscribe or see more.
Connect: Keep up with Beau's by following their Facebook
Win It:  3 Winners will receive your choice of a fresh or woody sample set & your first quarterly subscription at no charge. This giveaway is open to US 18+ and ends at 11:59 pm on December 26, 2016.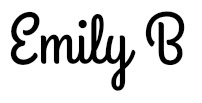 Hello! I'm Emily Benzing, a writer for Emily Reviews. I live with my boyfriend and super playful cat, named Jimmy. I enjoy collecting all kinds of items from stamps and stickers to Funko Pops. I love doing makeup, watching sports, reading, writing, and going to the movies. Being adventurous and trying new things is what life is all about!
This post currently has 4 responses.