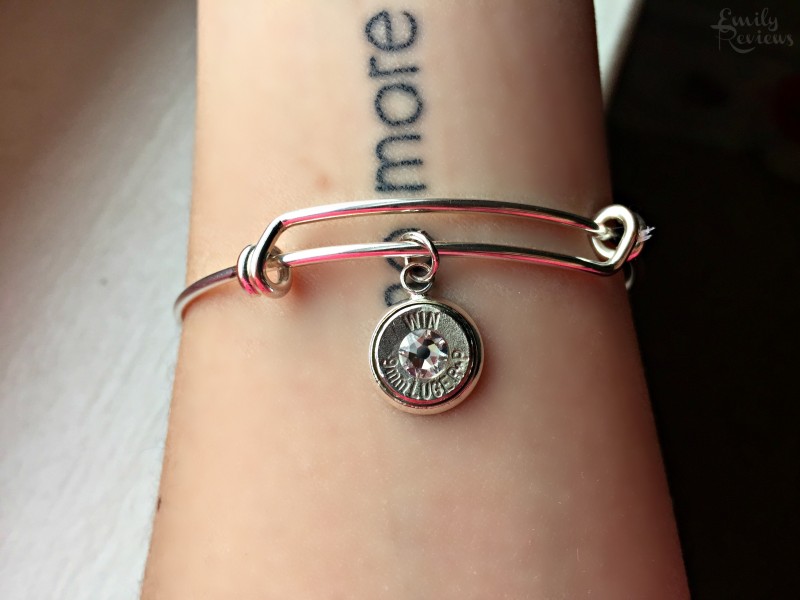 Thank you to Enreverie for providing me with product in exchange for my honest review. All opinions are my own.
My boyfriend's mom is a huge gun advocate. She carries one on her at all times, and she also likes to just go out and shoot at the range sometimes. I love that she isn't afraid of anything and she's honestly the strongest, toughest woman I know! I also love that she can be girly too – she loves rings, jewelry, and makeup. For Christmas, I wasn't quite sure what to get her but when Enreverie contacted me about their Little Black Gun Line, I knew that this was the PERFECT gift for her.
Enreverie is a website that has an incredible selection of jewelry for everyone of all ages. More specifically, I am reviewing their Little Black Gun Line which is a line of jewelry all made out of real, once shot bullets. Everything is a statement piece but can also be a delicate piece. All of it is handmade with real bullet casings and can vary in color and engraving text. The best part is that every crystal you see in their jewelry, is a Swarovski crystal. It's high quality and they're very famous for doing crystals.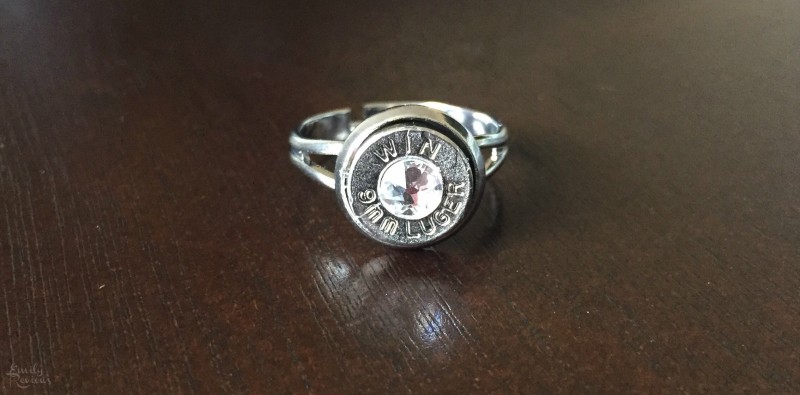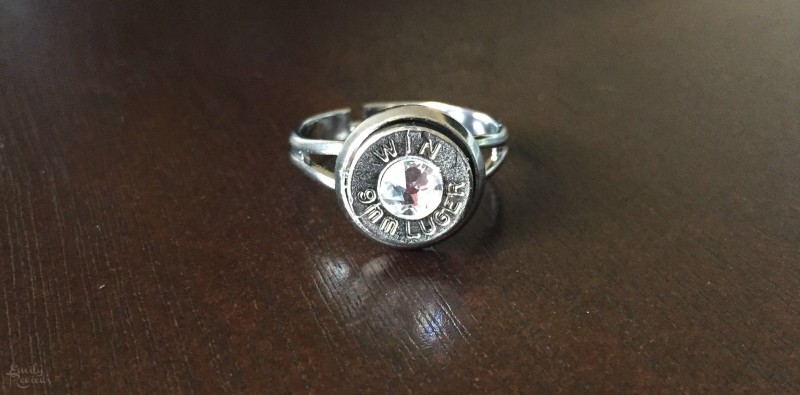 The Little Black Gun line from Enreverie features all types of jewelry. I received a few pairs of earrings as well as bracelets, a dog tag necklace, and a ring. I decided to show a few of my favorites so you can see exactly what they have to offer.
The Bullet Ring is made from a 9mm caliber bullet shell and it's completely adjustable so it will fit every finger with ease. I love the center of the ring. It's classy and only a real gun lover will know exactly what the meaning behind the text is!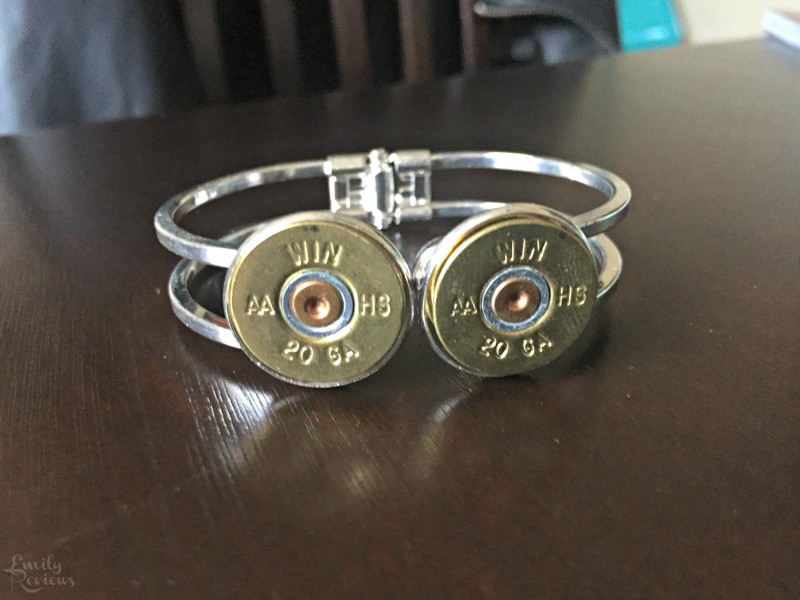 This Twin Shotgun Shell Hinge Cuff is awesome. It's made from 20 gauge bullet casings and finished with mixed metal. I love that it comes with two shells; it's a great standout piece for your wrist. Bracelets are something you can easily throw on, so this is something you could wear every single day.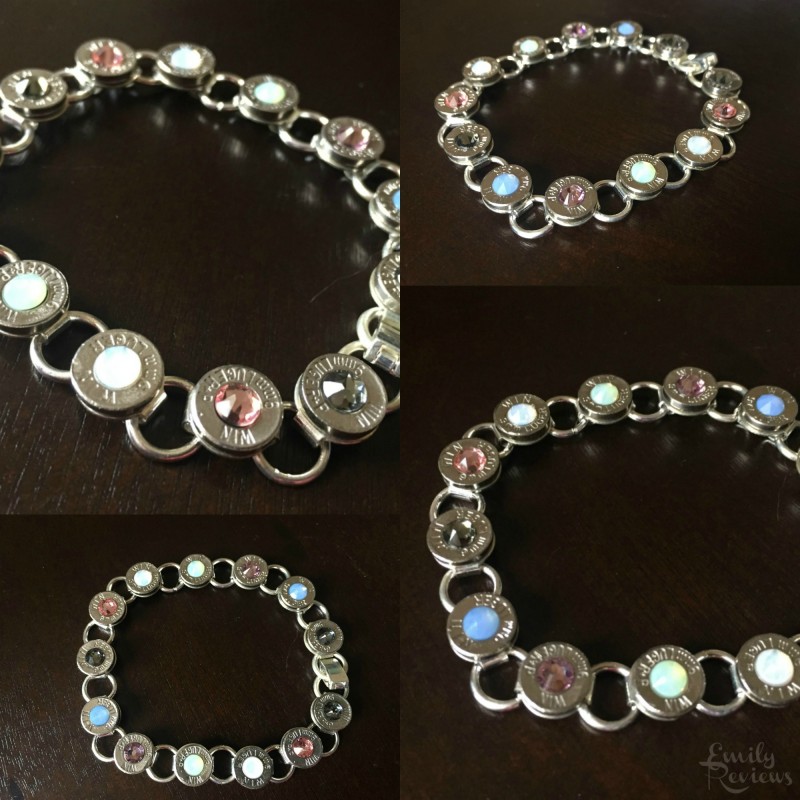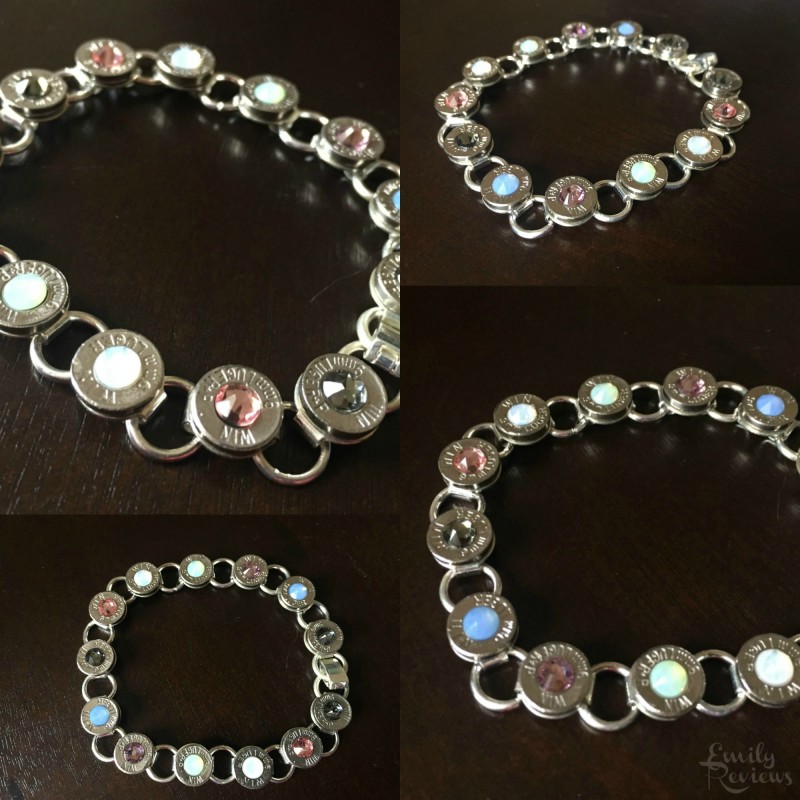 Finally, this piece is probably my absolute favorite. This is the 9mm Caliber Bullet Link Bracelet. This bracelet is gorgeous with Swarovski crystals surrounding it in every color. The colors are shimmer grey, air blue opaque, light pink, green opaque, white opaque, and light purple. This is a beautiful piece of jewelry for an everyday occasion.
All of the jewelry I received is going to be a wonderful gift for my boyfriend's mother. I think she's going to love every item.
The edgy look of this bullet jewelry is perfect for gun nuts as well as anyone who has a connection to the military. I don't even have much of an interest in guns, but I love the style and colors of everything I received. Enreverie did a great job at making a little something for everyone.
Buy It: If you like these items and want to see more, you can buy them on the Enreverie website
Connect: Keep up with Enreverie on Facebook, Twitter, Pinterest, and Instagram
Win It: Enter for a chance to win a pair of Clear Crystal Bullet Studs. This giveaway is open to USA 18+ and ends at 11:59 pm EST on December 29, 2016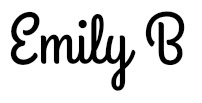 Hello! I'm Emily Benzing, a writer for Emily Reviews. I live with my boyfriend and super playful cat, named Jimmy. I enjoy collecting all kinds of items from stamps and stickers to Funko Pops. I love doing makeup, watching sports, reading, writing, and going to the movies. Being adventurous and trying new things is what life is all about!
This post currently has 3 responses.