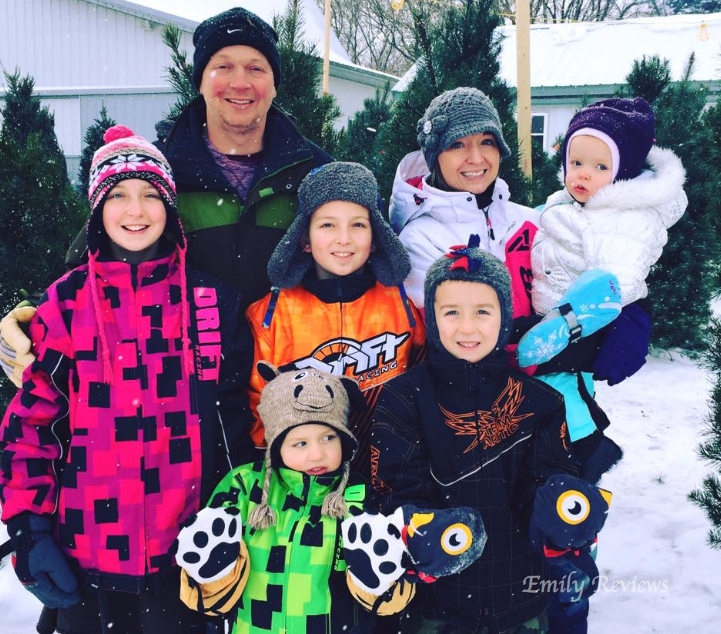 With Winter comes playing outside in the snow for many people.  Here in Minnesota, we tend to have quite a bit of snowfall throughout this season and, some years, right into Spring!  As an adult, I don't appreciate it much but the kids sure love it!  But I do remember as a child that I used to share that love.  My sister and I would spend hours outside day after day building forts, making snowmen, and trailing the yard making paths in the snow.  When my dad would use the tractor and make big piles, we'd also love sledding down them.  Through it all though, the one negative that sticks in my mind was when the snow would creep into the gap between my gloves and coat sleeve and my wrists would freeze with the cold wet snow.  So I'm always on the hunt for something to prevent that same discomfort and pain for my own kids and today, that's where Veyo Kids' Mittyz come into play!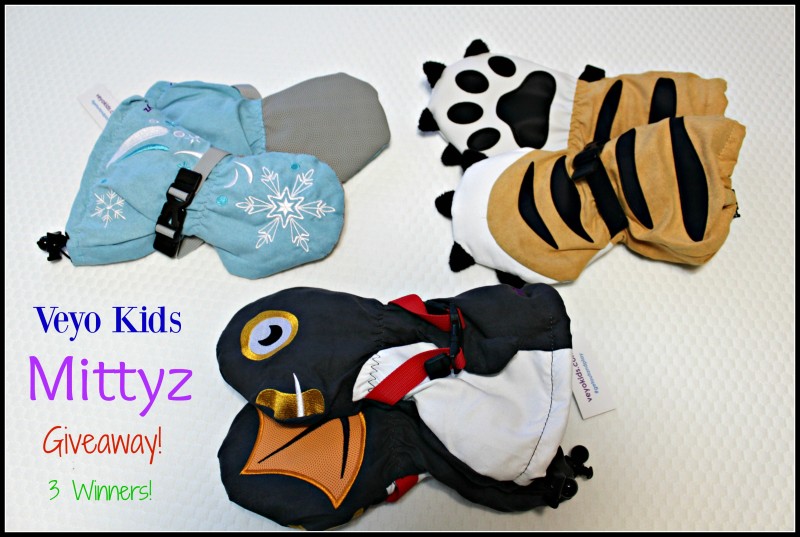 Mittyz are not only super cute, they have some really great design features that help them stand out above the crowd including:
Unique Design Specifically For Children
100% Waterproof
Gauntlet Style Cinch Strap To Fit Over Even The Bulkiest Of Coats
Double Pull Wrist Strap
Easy-Thumb Design Featuring A Thumb Pocket
Fleece Lined Interior For Added Warmth
Easily Turn Inside Out For Easy Washing & Drying
All-Over Soft Design, Perfect For Wiping Nose & Face When Outside
Buckle For Quick Opening To Remove
Snap For Securing Together When Not In Use
Adorable Designs!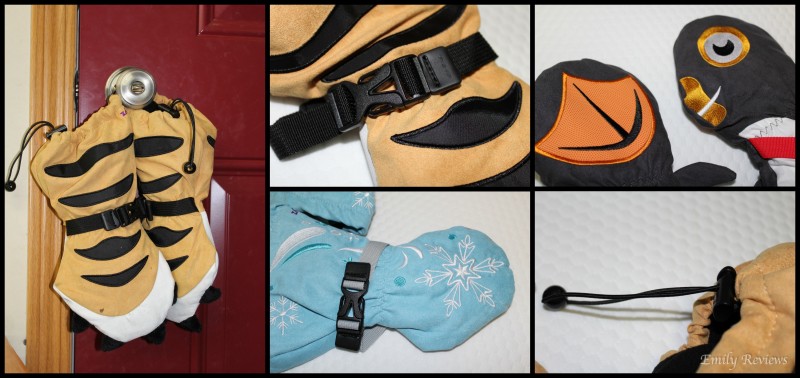 These Mittyz are so easy to slip on and off my kiddos.  I loved being able to tighten the toggle by end of the glove as well as the pull straps by the wrist.  Utilizing both of these made the gloves secure and gave each child the custom fit they needed.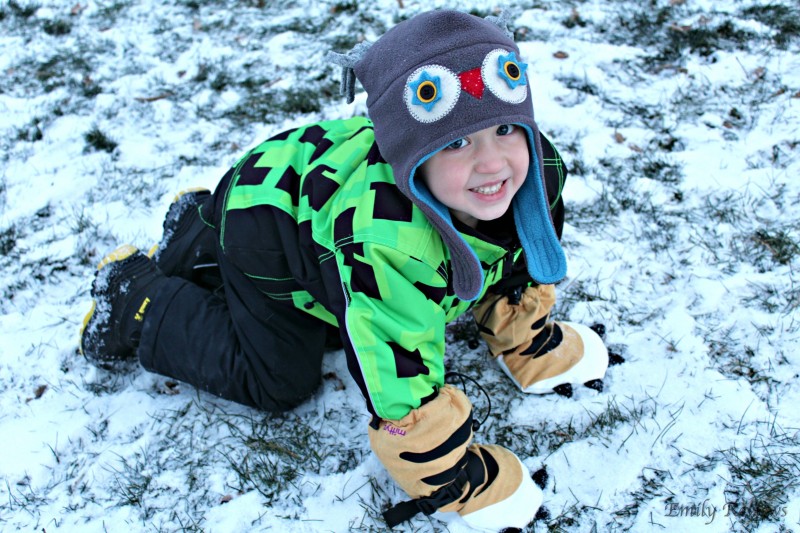 While I knew that I would love the no thumb and finger holes, I was unsure how the kids would feel.  However, it was no worry as all three seemed to love it!  They were able to climb, play, open doors, and pick up snow with no problem.  In fact, they seemed to really love the design!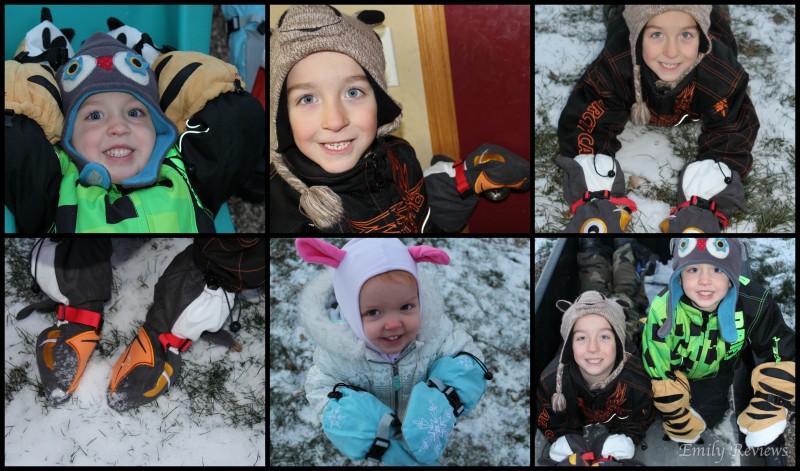 Overall, Veyo Kids Mittyz are a great choice for kids gloves.  They are available in three size choices: 6 months-2 years, 2-4 years, and 4-6 years.  Our 2 year old is wearing the 2-4 years size while our 4 and 6 year old boys have the largest size.  These Mittyz have been a great asset when playing outside in the cold and snow and I just can't get over how adorable the designs are!  If I had to make one change, I'd just extend the sleeve even longer (up past the elbow) to ensure that they continue fitting amazingly as the kids grow.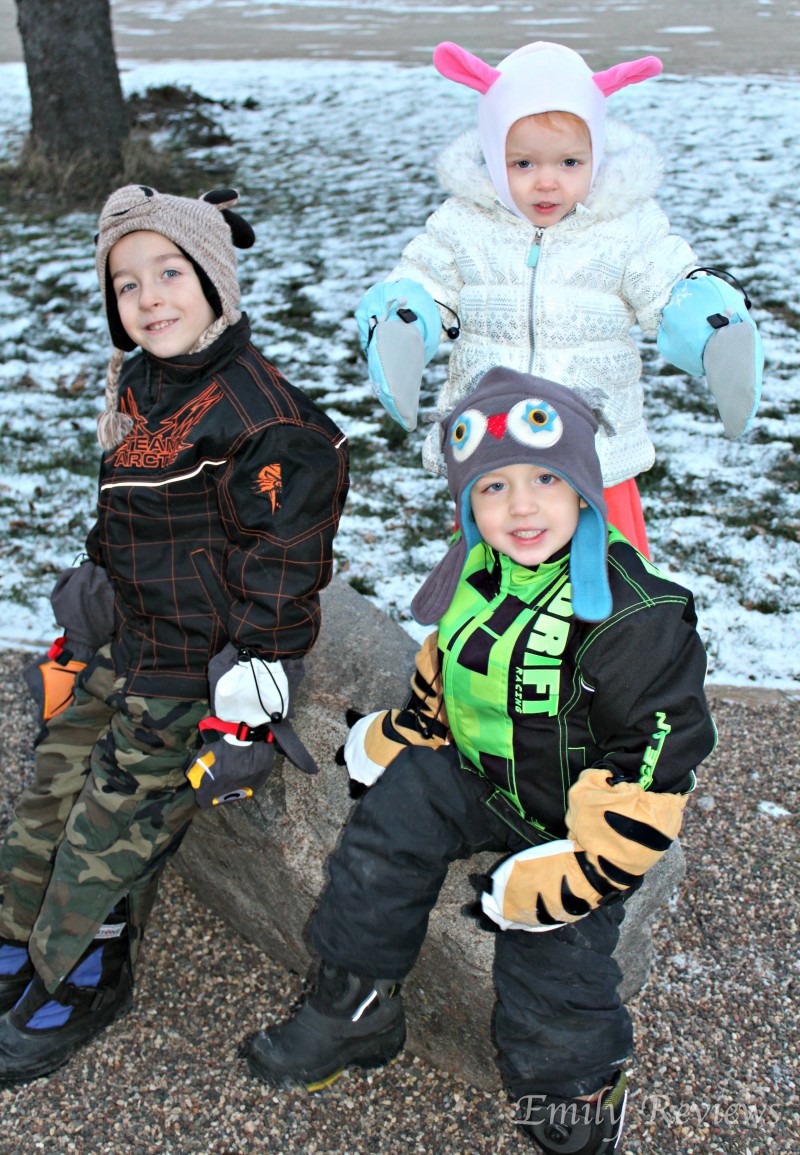 Buy It: Head over to Veyo Kids to see for yourself the great selection of styles they offer.
Connect: Don't forget to like Veyo Kids on Facebook and follow them on Twitter and Instagram and Pinterest for all the latest news and promotions.
Win It: Veyo Kids is generously offering THREE of our lucky readers their very own pair of Mittyz Winter Gloves!  (****The sponsor will be receiving the email of all entrants to send you a special discount after the giveaway ends. You may unsubscribe at any time.****)  This giveaway is open to the US  and Canada and will end December 28th, 2016.  For your chance to win, enter the Giveaway Tools below. Good luck!
Entry Form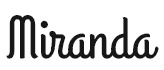 This post currently has 10 responses.