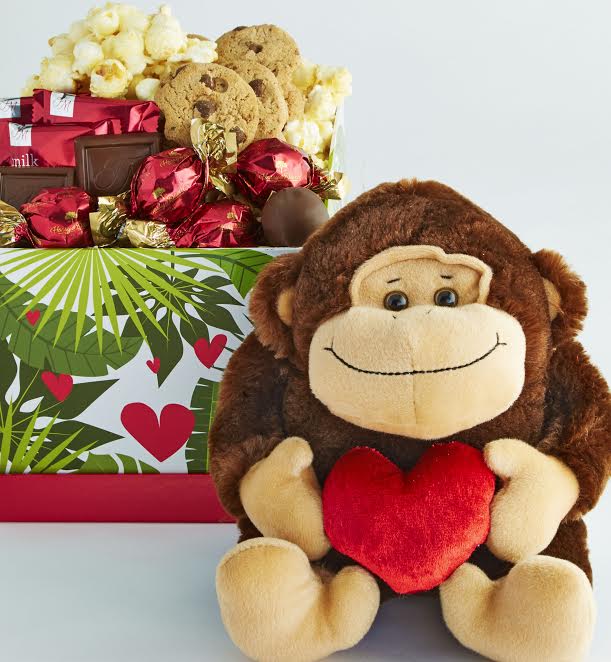 I was sent a 1-800-Baskets.com Valentine's day gift basket for review. All opinions are my own.
I've always found Valentine's day to be a fun holiday. When I was little, my mom would get my siblings and I little gifts. Usually an assortment of little gifts such as a bag of candy, a stuffed animal, a coloring book and some new crayons. In Michigan February is still pretty cold and often snowy so it can be a dreary month, so it was nice to have a fun little day right in the middle to look forward to.
Now, I get a gift for my boyfriend. We usually go out to dinner or a movie. We don't go on dates very often, usually just our birthdays, our anniversary and Valentine's day. It's a nice little "excuse" to make time together in a special way. We also exchange gifts.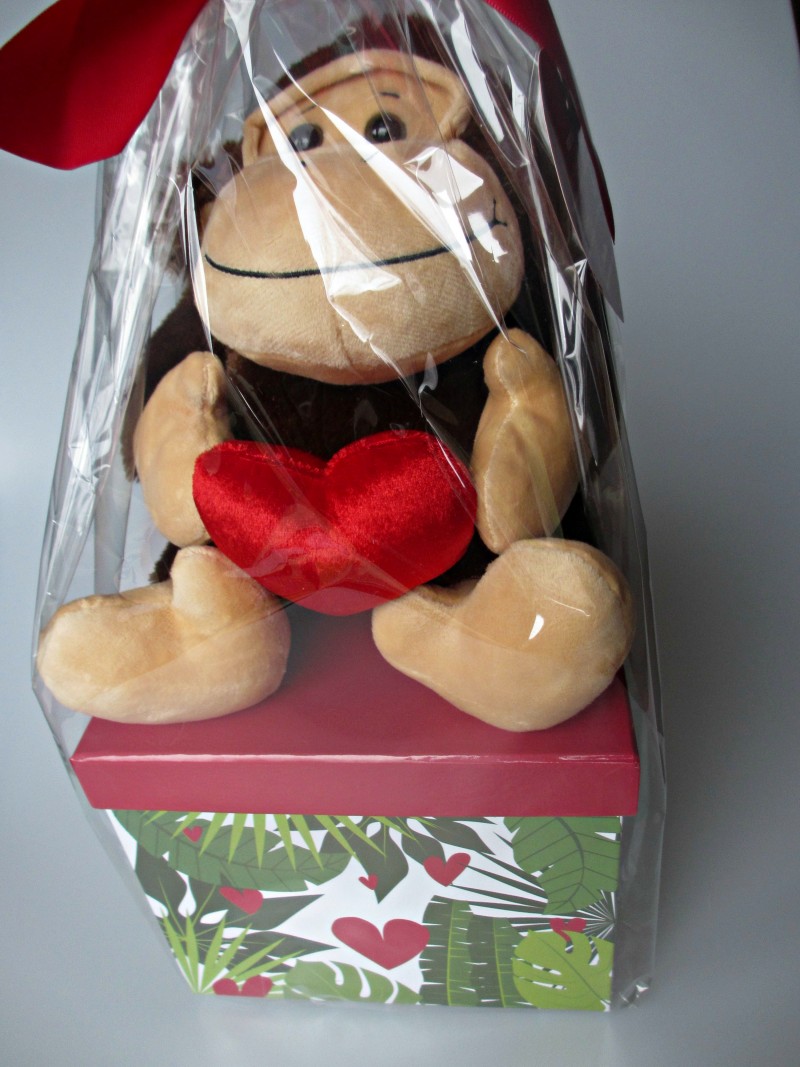 We are health conscious in general, so we reserve treats for special occasions. I thought this year celebrating with a treat gift basket from 1-800 Baskets.com would be a nice break from our usual routine. We were sent the Wild For You Valentine Sweets Tower. This comes with a really cute, really soft plush monkey that is holding a heart making it perfectly themed for Valentine's day. The heart he is holding doesn't have any particular message, making it appropriate for relationships whether new or old – or even to give to your kids. The outer box that holds the treats features leaves, giving it a jungle look but it has hearts mixed in, to match the "wild about you" tagline.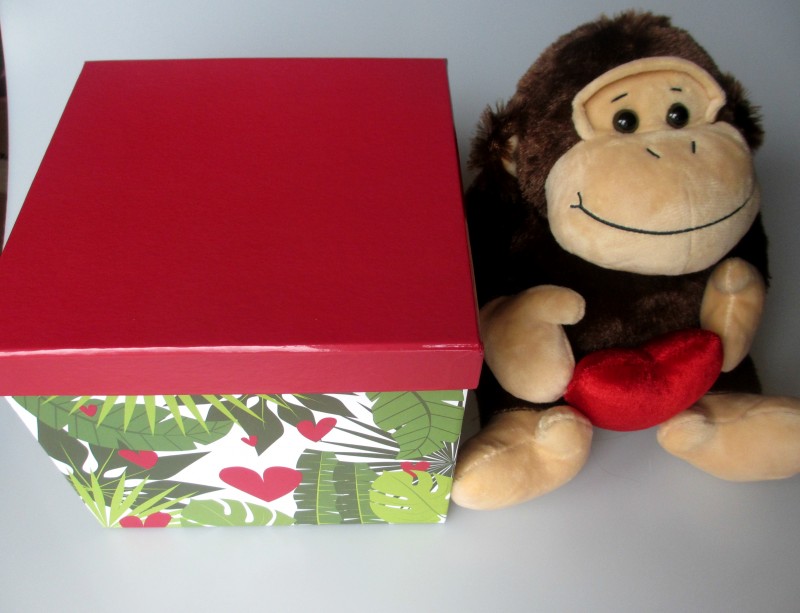 The box contains a bag of The Popcorn Factory Kettle Corn, a few bags of Cheryl's Chocolate Chip Cookies, Fannie May Dark Chocolate Squares and Harry & David Dark Chocolate Truffles. The popcorn and cookies come in small bags, while the chocolates are all individually wrapped. We plan to share this basket as a mutual gift and it would even work to put out for a family or others who wouldn't normally feel comfortably sharing due to everything being individually wrapped. We are health-conscious so we appreciated that a card comes in the box providing nutritional information about each item.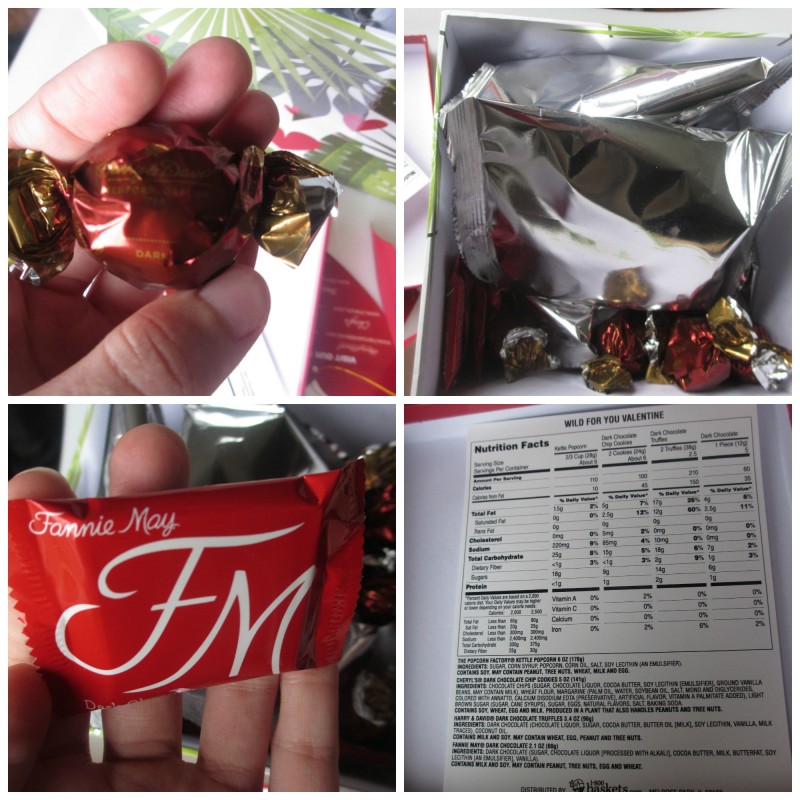 A fun bonus of ordering a Valentine's day gift online is the ability to have it delivered to the address of your choice. If you are in a long distance relationship, or want to brighten the day of someone living far away, it's easy to do so with 1-800-Baskets.com Or if your loved one will be working on the holiday, schedule the delivery for his or her work address for a mid-day surprise to break up the work day. Visit the Valentine's Day Baskets page to see their entire selection.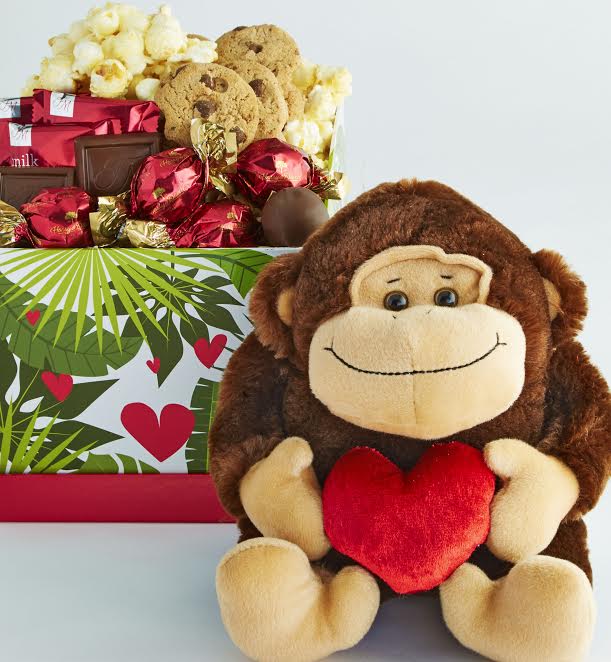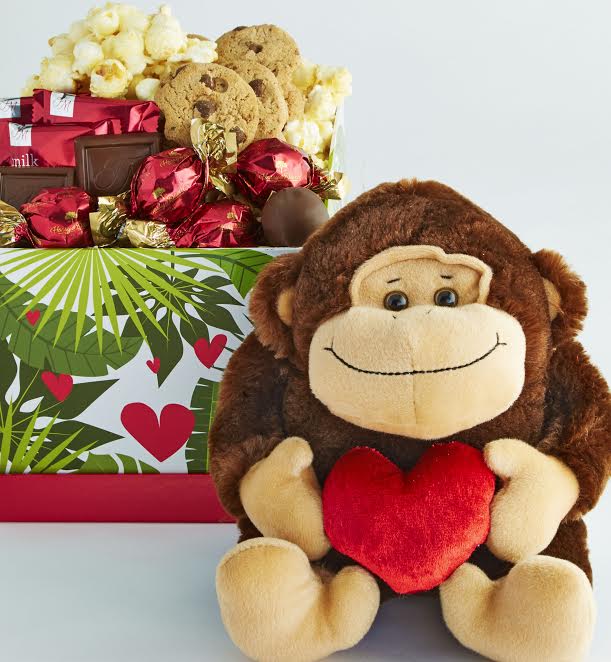 Win it: A Wild For You Valentine Sweets Tower from 1-800-Baskets.com.



This post currently has 15 responses.