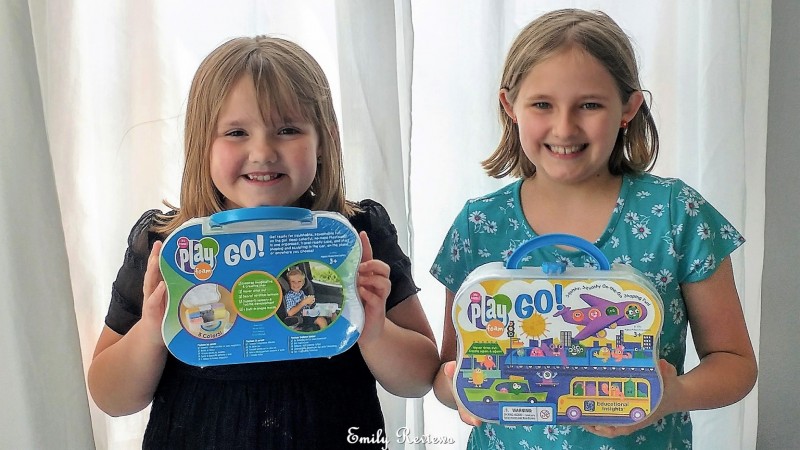 Thank you to Educational Insights for providing me with products in exchange for this honest blog review. All opinions are 100% my own.
Have you ever heard of Playfoam by Educational Insights? Playfoam is squishy, squashy, moldable foam. It is perfect for hours of creative play, developing fine motor skills, as well as tactile and sensory stimulation. Playfoam is a non-toxic blend. It won't stick to carpeting or fabric and it won't dry out.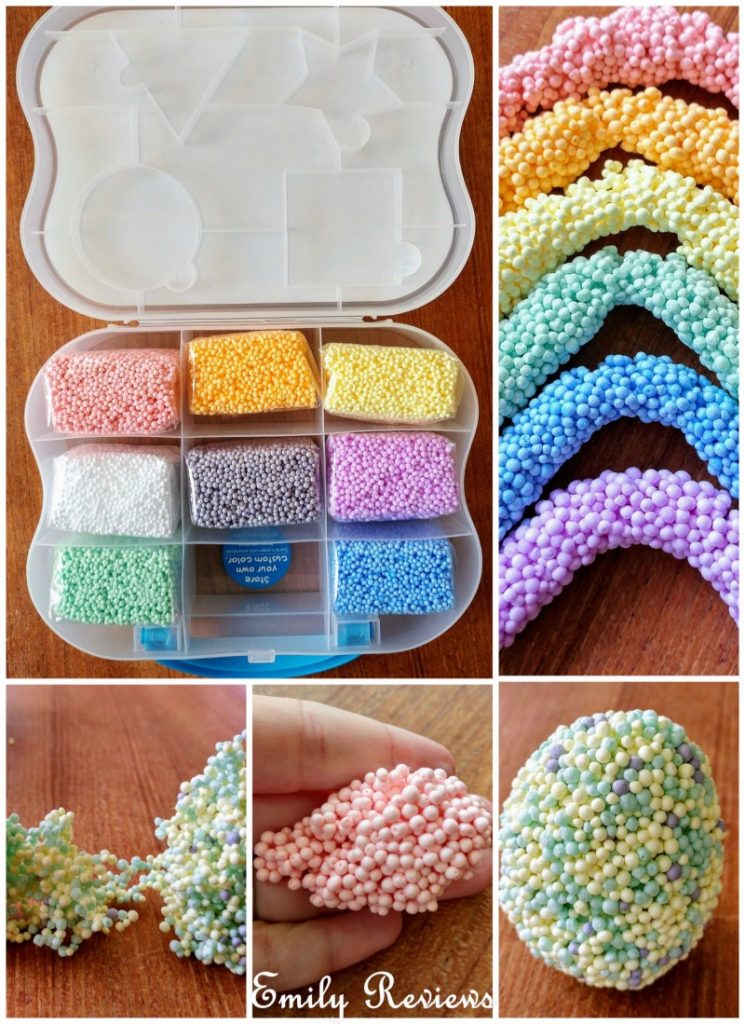 My daughters had the opportunity to try the NEW Playfoam GO! travel set. The set comes in a secure travel case. The case has nine interior pockets. These nine pockets are enough room to hold all eight included Playfoam colors, plus a pocket for a custom color blend. The inside of the GO travel set also has four shape molds- triangle, star, circle, and square.
What does Playfoam feel like? I don't know how to really describe it. Can you imagine making a marshmallow cereal treat with the foam beads from inside a bean bag chair? The mixture is sticky but not at all in a gross messy way. Playfoam mainly sticks to its self…not your hands or the surface you are playing on. We did find that Playfoam will stick to your hair, but can easily be combed out.
I was a little worried that Playfoam might not hold the interest of my daughters. My girls are eight and ten years old. The suggested age on Playfoam is three-six years old. I can honestly tell you, they have had the Playfoam GO! travel set for a few days and have spent multiple hours playing with it. I can also tell you, that I am much older than six years old and have had fun playing with it too!
Just in case you are wondering, TSA told me that Playfoam GO! travel set should pass through airport security and be allowed on the airplane. (Did you know you can send TSA a message on Facebook and they will let you know if a product will be allowed through security? How helpful is that! They answered my question about Playfoam in the same hour.)
Buy It: Please visit the Educational Insights website to see the great selection of products they offer and convenient shopping locations.
Connect: Don't forget to follow Educational Insights on Facebook, Twitter, and Pinterest for the latest product announcements and special offers.
WIN IT: One winner is going to receive an Educational Insights Playfoam GO! travel set. This is a US giveaway and is scheduled to end on 5/04/2017.



This post currently has 2 responses.