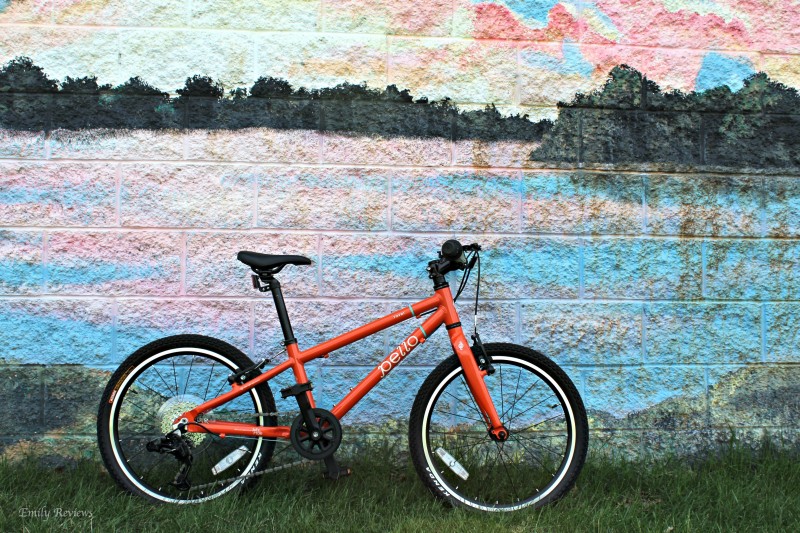 Growing up, riding bike was a huge part of my childhood but until the age of 12, we lived out in the country.  While our road was tarred, it was skinny and we lived by a big hill so my parents only allowed my sister and I to utilize "farm roads" that were essentially man made trails past, through, and around the local farmer's field.  While it was all dirt and grass,  we had a blast and spent hours almost daily hitting those trails.  After we moved closer to town, my sister and I would spend our summers biking around the city, up to the grocery store for treats, and to the local summer rec programs.  So with biking being such a huge part of so many children's lives, I wanted to share Pello Bikes with you today.
Sending a big thank you to Pello Bikes for this Rover!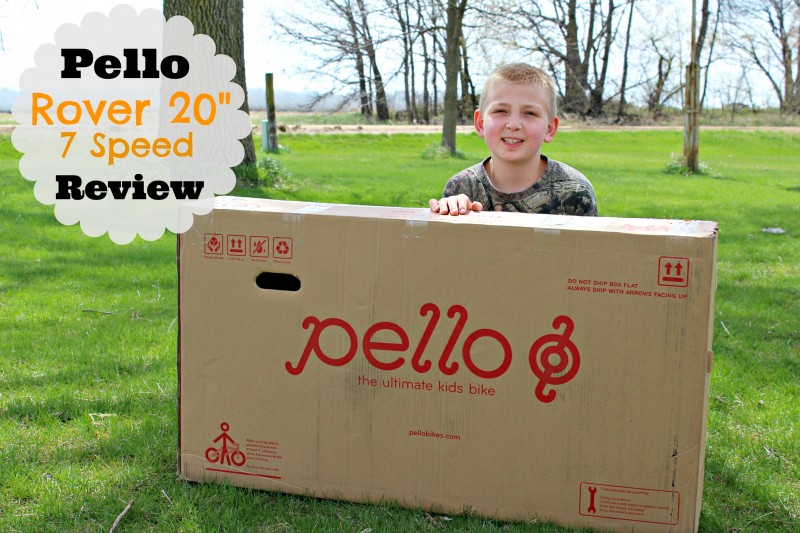 It amazes me how far bikes and bike safety has come over the years.  And with that Pello was created to help give children the freedom and joy of cycling by creating bicycles that are made specifically for them and are high quality, lightweight, and well designed.  The Pello Bike Shop currently features four different options including: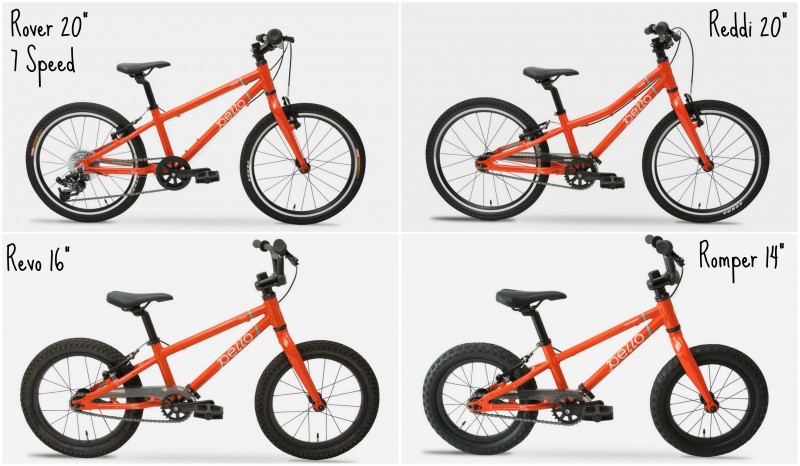 Each Pello Bike offers different features based on the age, size, and skill of the rider.  Since our son that is a more avid bike rider is 9, we went with the Rover 20″ 7 Speed.  (We also have a 6 year old son that will be able to utilize this bike by next year too.)  The Rover is geared for ages 6 and up but children must have an inseam measurement of at least 20″.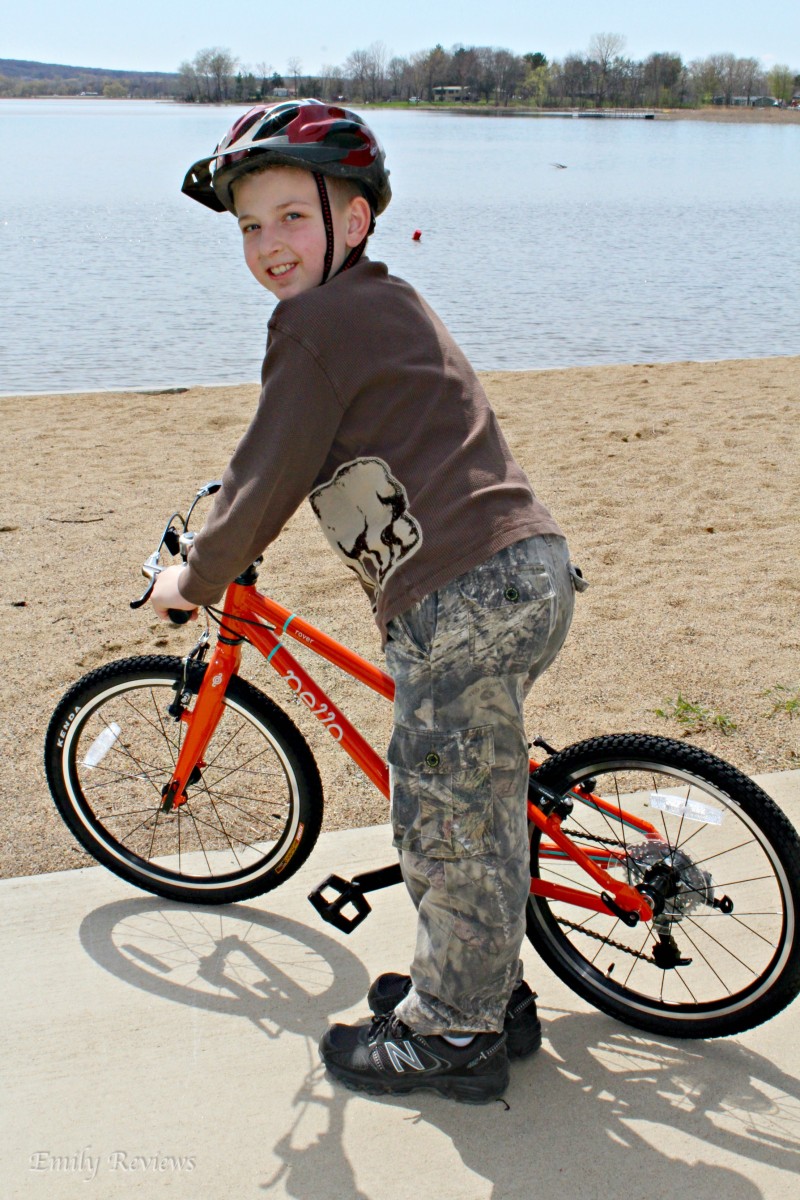 All Pello Bikes are built with Ride Right Geometry which means that they have been designed and built for the specified child size of each bike.  All the measurements and angles of each piece designates how children's bodies will fit a bike as well as the position they will be in when riding and Pello wants to ensure that kids have the perfect bike for them.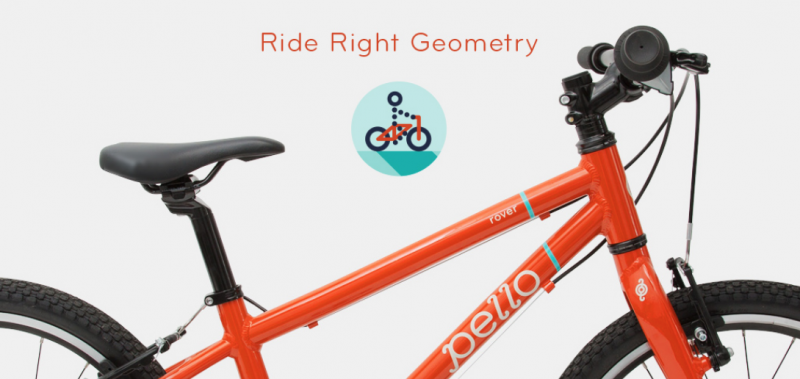 One of the biggest features of Pello Bikes is the fact that they are created with lightweight construction.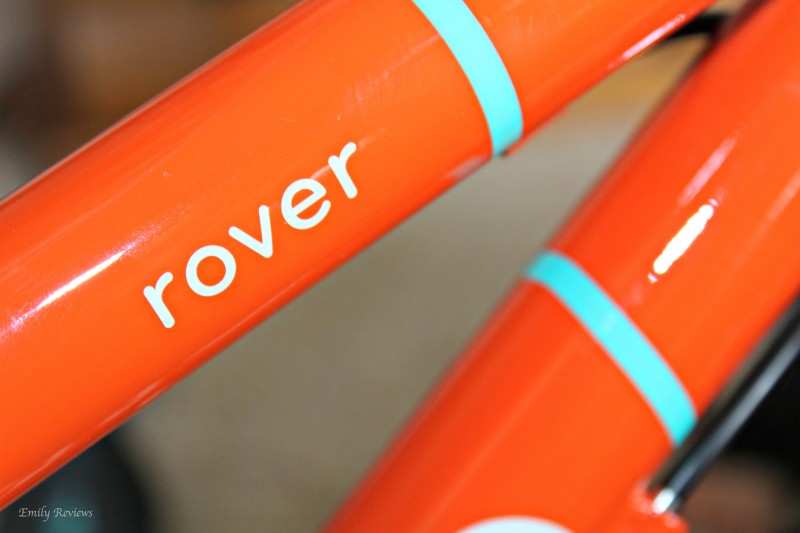 While many bikes on the market are bulky and heavy, Pello's design incorporates lightweight tubing and components to ensure their bikes are all under 20 pounds which makes riding, lifting, and controlling the bike as easy as possible.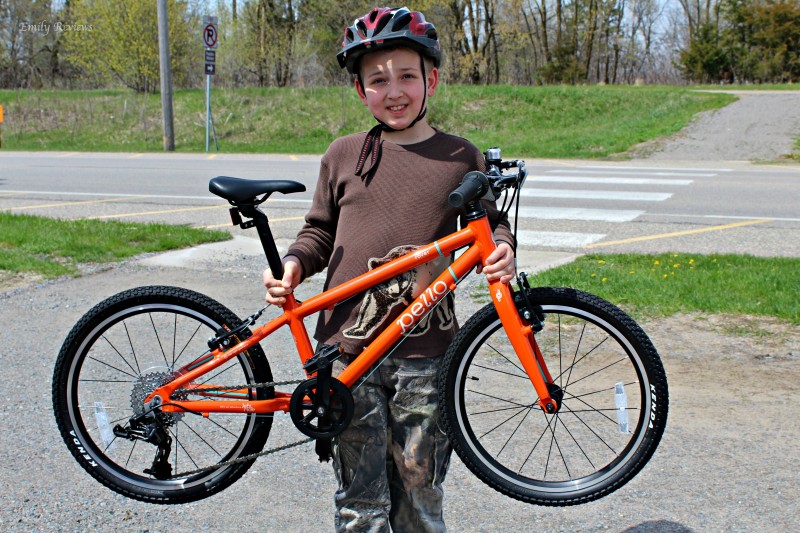 We live in the country but also utilize the local paved trails.  So when shopping for a bike, we need something that can handle both on-road and off.  Pello Bikes are built with high quality, tough parts and multi-use tires that are geared to stand up to either conditions which is perfect for us.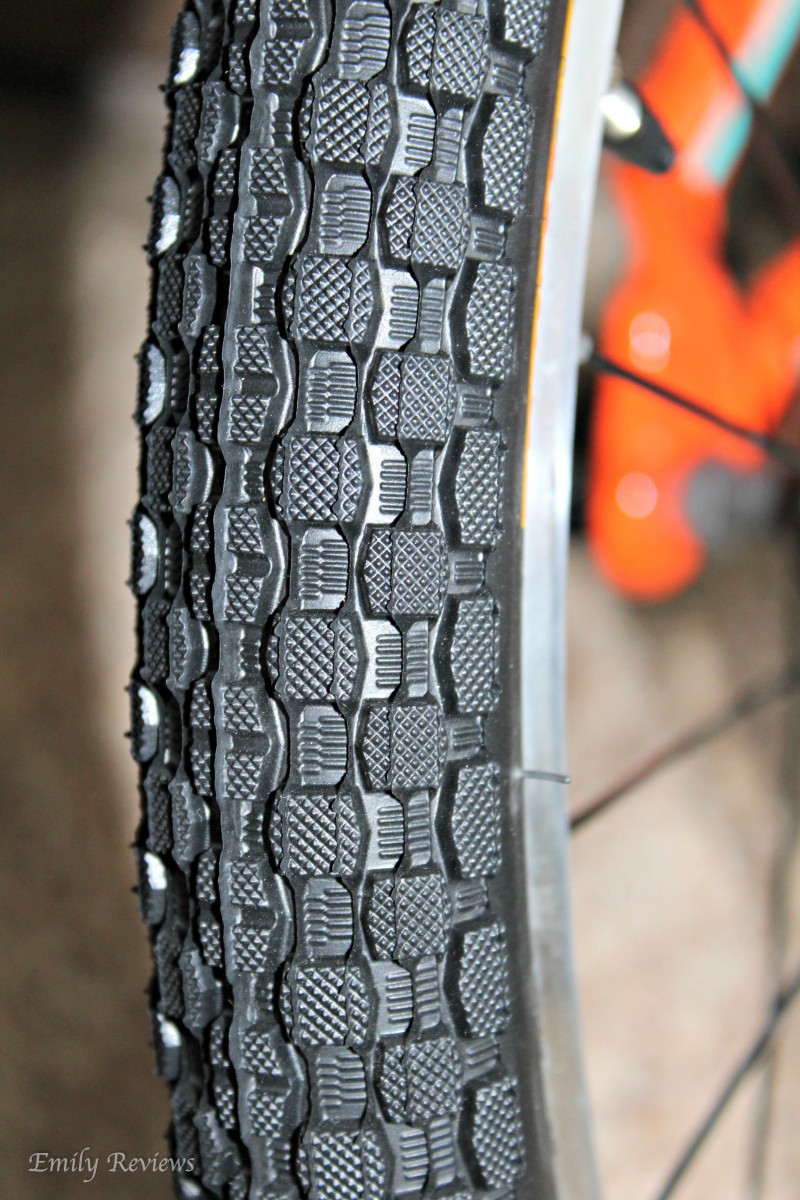 Pello Bikes come fit checked and 95% assembled.  So after we un-boxed, our Rover 20″ 7 Speed, there wasn't much that needed to be done.  Basically, we needed to install the front wheel, attach the handle bar to stem, connect front brake, install pedals, place and adjust the seat, and finally attach the two reflectors and bell.  The directions were easy to follow and had pictures so it didn't take long for my husband and boys to have the bike complete.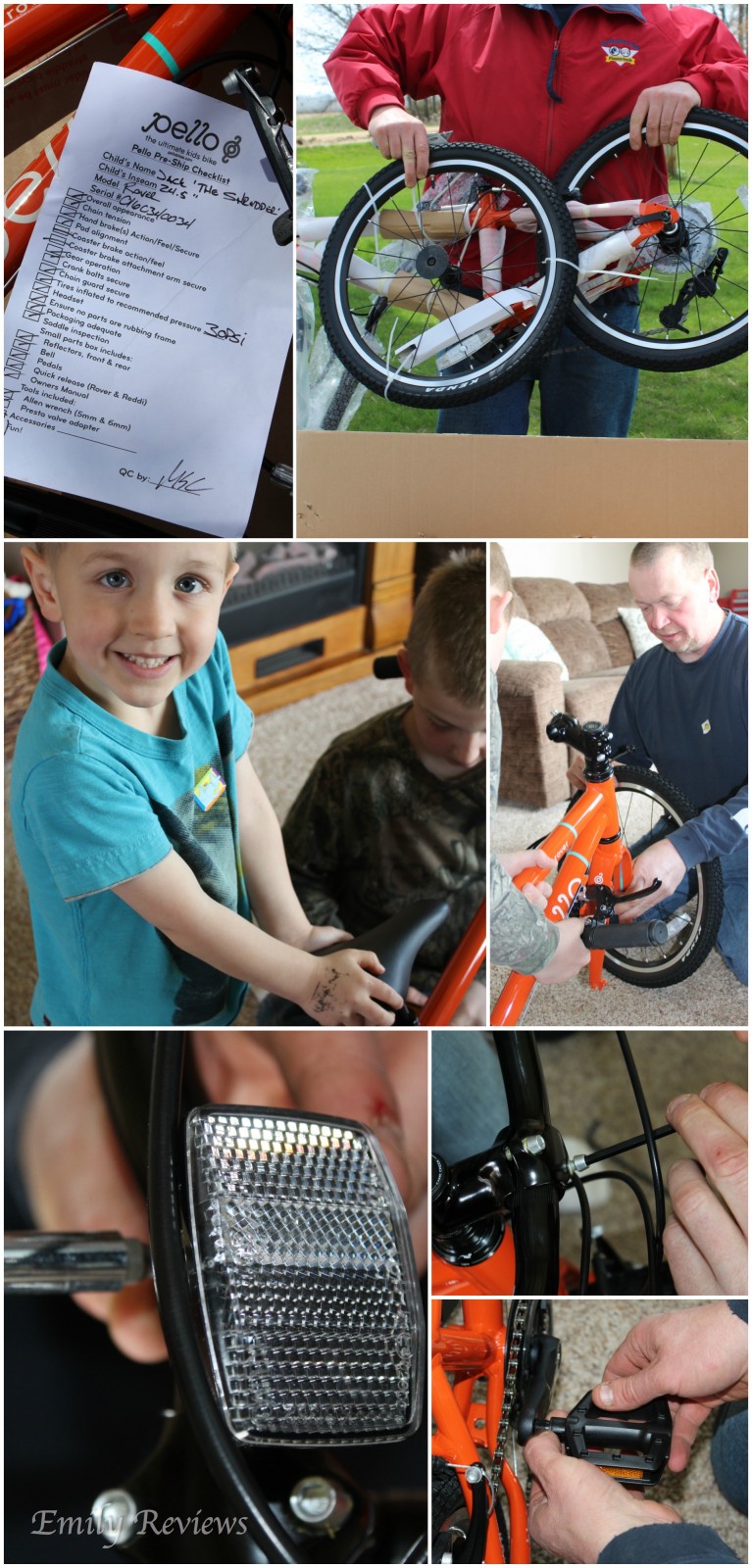 Once fully assembled, it was time to hit the trails, dirt, and whatever else we ran in to.  So we started at the beach, hit the paved trail, tackled some grass, and even tried out some gravel.  This 9 year old boy couldn't be more stoked!   He absolutely loved how well the Rover performed.  With much less effort than he was used to giving, he was cruising easily.  He said shifting was done effortlessly and the bike followed his every command.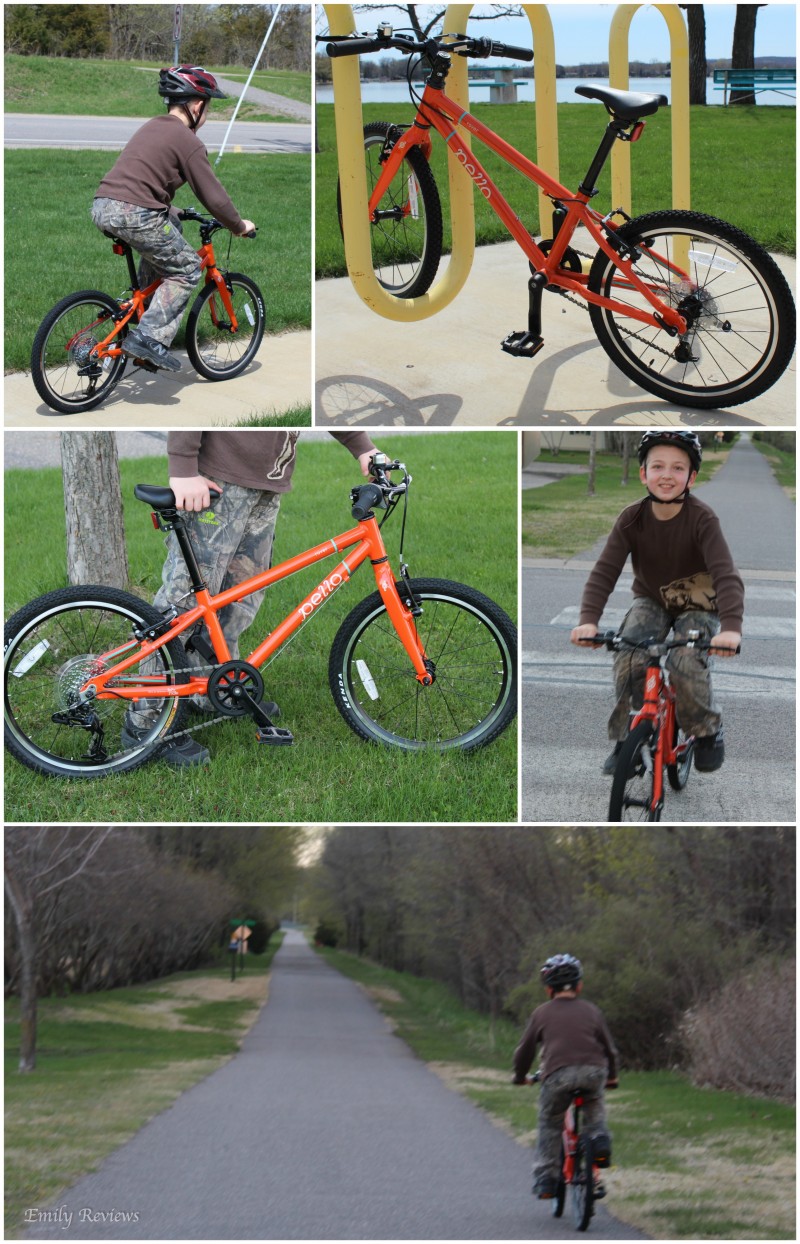 Overall, we couldn't be more thrilled with Pello Bikes.  Shipping was fast, the bike came well packaged (my husband wanted me to point out that he loved the handles on the box that were well placed for easy carrying), and the product itself was impeccably designed.
Buy It: Head over to Pello Bikes to learn more about what they offer.
Connect: Don't forget to like Pello Bikes on Facebook and follow them on Twitter and Instagram for all the latest news and promotions.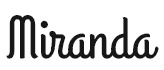 I'm a city girl turned country by my awesome husband and we have three busy boys and two darling daughters. I love spending time with my family, reading Karen Kingsbury novels, and catching up with friends while our kiddos have play dates. I'm blessed beyond measure and can't wait to see what God has in store.
Follow Miranda on Pinterest | Twitter| Blog | Instagram
This post currently has 5 responses.