Thank you to Kutie Bow Tuties for sending product for review in exchange for my honest opinion.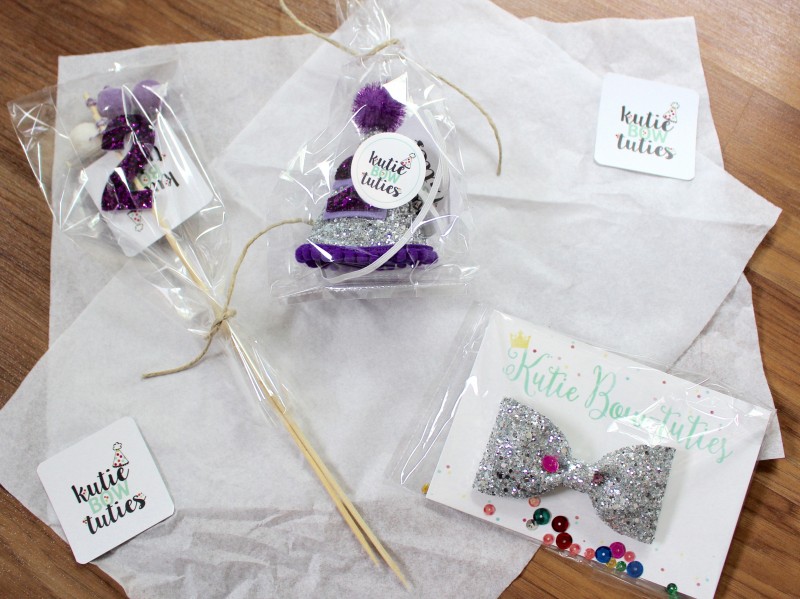 Kutie Bow Tuties offers handcrafted crowns, party hats, hair bows, bowties, cake & cupcake toppers, headbands, banners and more. Items can be custom created to match any age, colors or design you are envisioning. Whether you are celebrating a 1st birthday or 40th Birthday Kutie Bow Tuties have you covered! Items arrive beautifully wrapped as you can see above.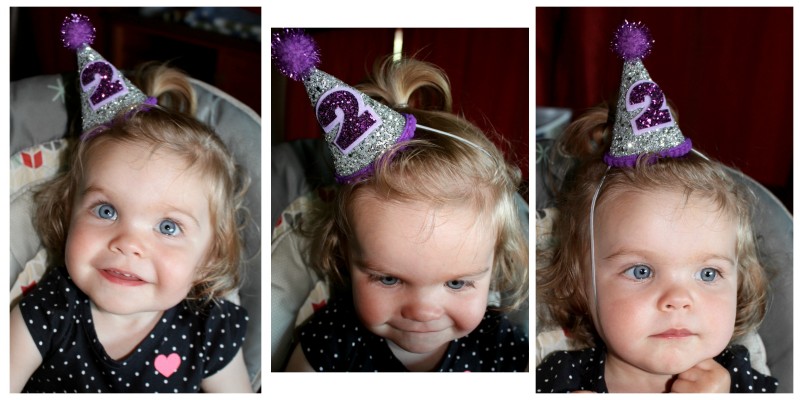 Kutie Bow Tuties has been in business on Etsy for more than four years. Currently they have almost 6000 Etsy reviews and have an average of 5 stars! I can see why! Kutie Bow Tuties products are handmade with the highest quality materials. They are sturdy and are designed to last for years to come. Owner and designer Mandy hopes that her products will be keepsakes that lasts a lifetime for her customers.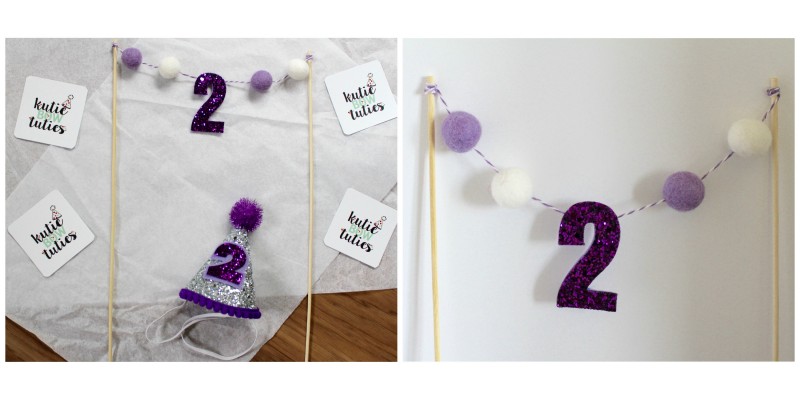 We received a cake topper, mini party hat and sparkly bow for review. I am impressed at the quality and the beauty of these handcrafted items! The sparkle his hard to capture on camera. These items are simply stunning! I am looking forward to showing off these items at my daughter's 2nd birthday party later this year.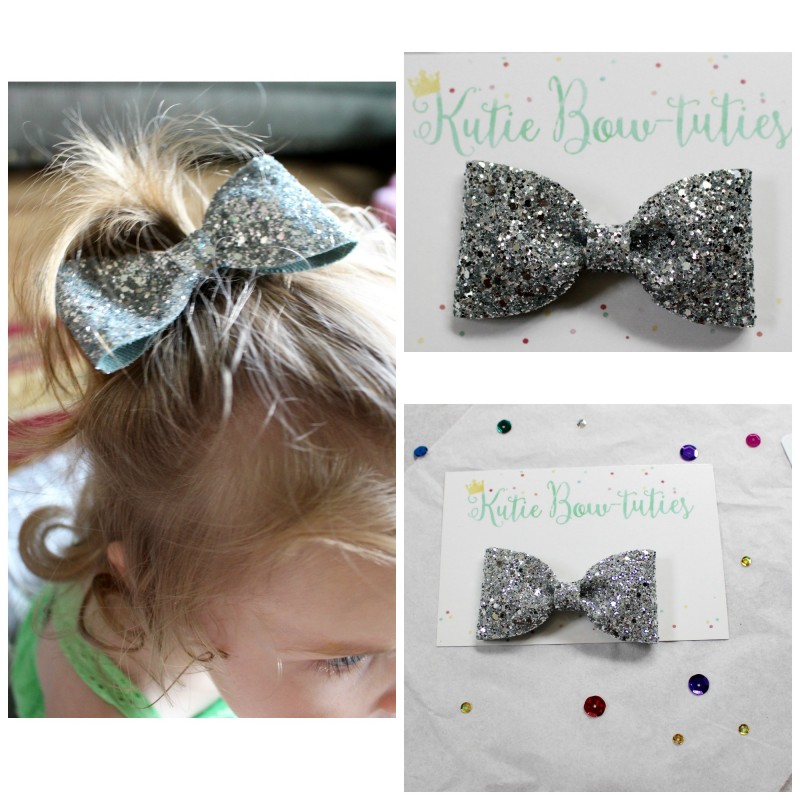 Whether for a special occasion or every day wear, the sparkly bows from Kutie Bow Tuties are beautiful! Just the right size to be popped on in front of a pony tail on your little girl, or to clip hair to the side in an older girl. It stays put well, and the sparkles non-shedding. Seriously, they are staying on! I have not had trouble finding sparkles all over the house like I have had with some of our other hair pieces.
If your little one is a Mickey or Minnie Mouse fan be sure to check out the Kutie Bow Tuties Etsy shop for lots of Mouse Ear options for your next Disney trip, or themed party.
Buy It: Head over to Kutie Bow Tuties to see for yourself the great selection of products they offer. Hurry! Use Discount Code: Emily at checkout before June 30th to get 20% off!
Connect: Don't forget to like them on Facebook for all the latest news and promotions.



This post currently has 4 responses.