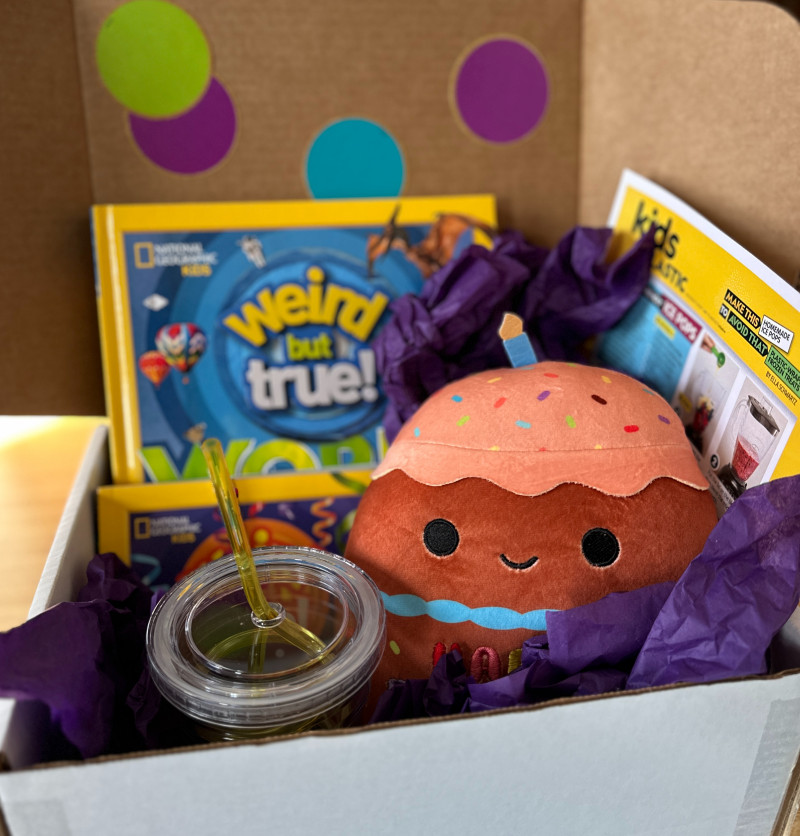 Thanks to National Geographic Kids Books for sending me this wonderful gift box! As always, all opinions are my own. There are affiliate links in this post.
As a mom of two young kids, I'm always on the hunt for fun birthday gift ideas, both for them and for their friends! We love everything National Geographic Kids, and when they reached out with a super awesome birthday box idea, I was all in. Check out these gift ideas that are sure to make the perfect birthday presents for kids of all ages!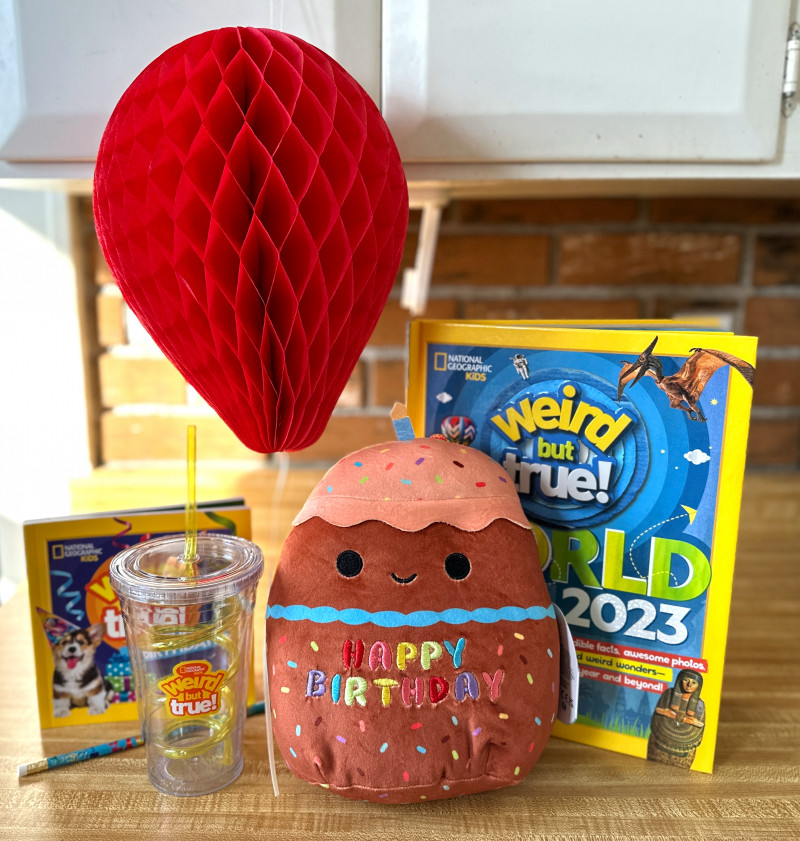 National Geographic Kids Weird But True Birthday Fun Pack
We are BIG fans of everything "Weird but True!" from National Geographic Kids. They offer a huge variety of books with the craziest facts, and I find our kids browsing through them all the time. In this birthday fun pack it makes perfect sense that one of the books included is Weird but True! Birthdays – inside you'll find 300 wacky facts and pictures showcasing the hilarious history, crazy coincidences, awesome astrological beliefs, and surprising statistics behind birthdays. Did you know that on each birthday, you are 31,536,000 seconds older than you were on your last birthday? Or that the winner at the world birthday-cake-eating championship ate 14.5 pounds of cake in just under eight minutes? These are some of the weird but true facts you'll find in the book along with bright, engaging photos!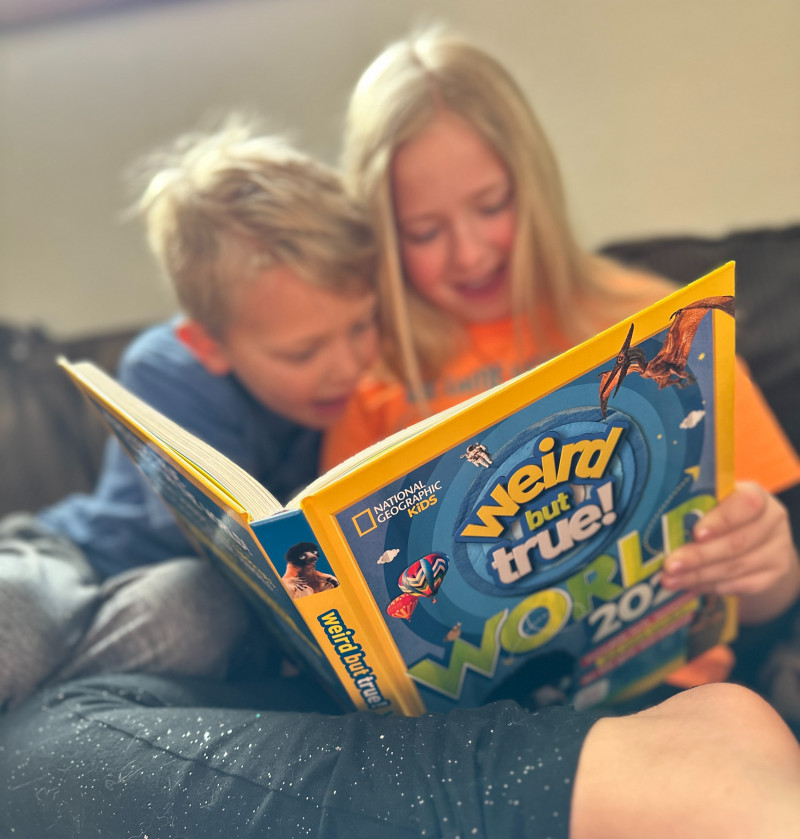 The second book included in the birthday fun pack is Weird but True! World 2023 which has instantly become a favorite in our household. Readers will journey across the seven continents, dive into the ocean, and even blast off into space to discover a whole wide world of weird. From the troll doll bug of Suriname to the Bog Snorkeling Championships in Wales to a technicolor village in Indonesia, Weird But True! World offers an unparalleled, adventure-filled exploration of our world's amazing uniqueness.
I don't know about your kids but mine are OBSESSED with Squishmallows this year! When they saw the birthday squish in this box, they were SO excited! The cute little cupcake is perfect to snuggle up with to read a great book. Other items in the birthday fun pack include some really fun Weird but True gifts like a pencil, a branded water bottle, and a decorative balloon! Kids will be so excited to open this on their big day! Visit National Geographic Kids' Weird but True site for more fun gift ideas.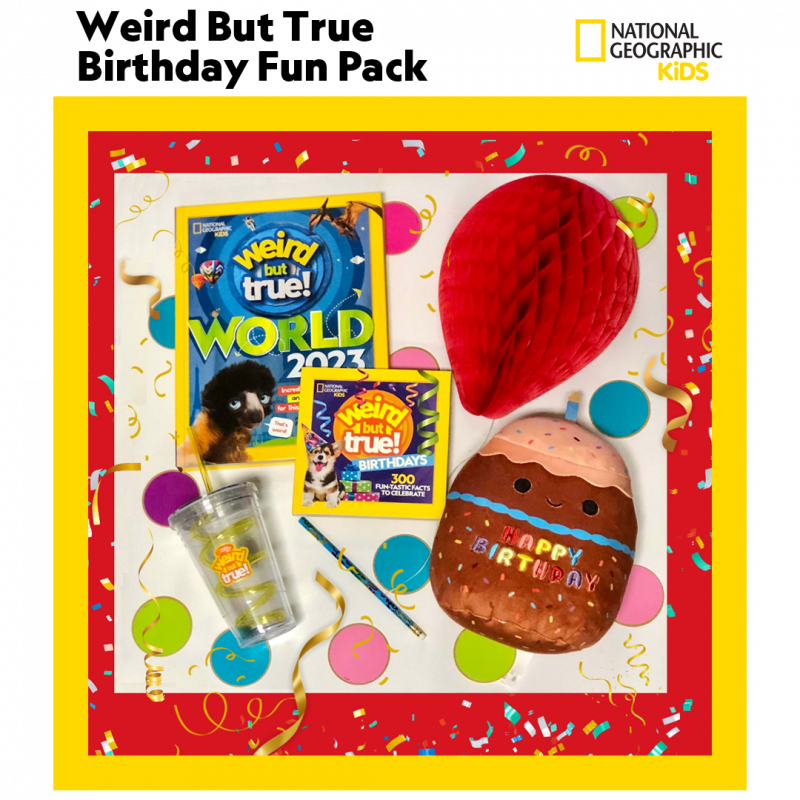 Win: One lucky reader will take home a National Geographic Kids Weird but True Birthday Fun Pack! This is a US giveaway ending 3/23/23. Enter using the form below, and good luck!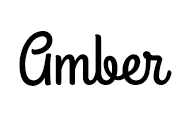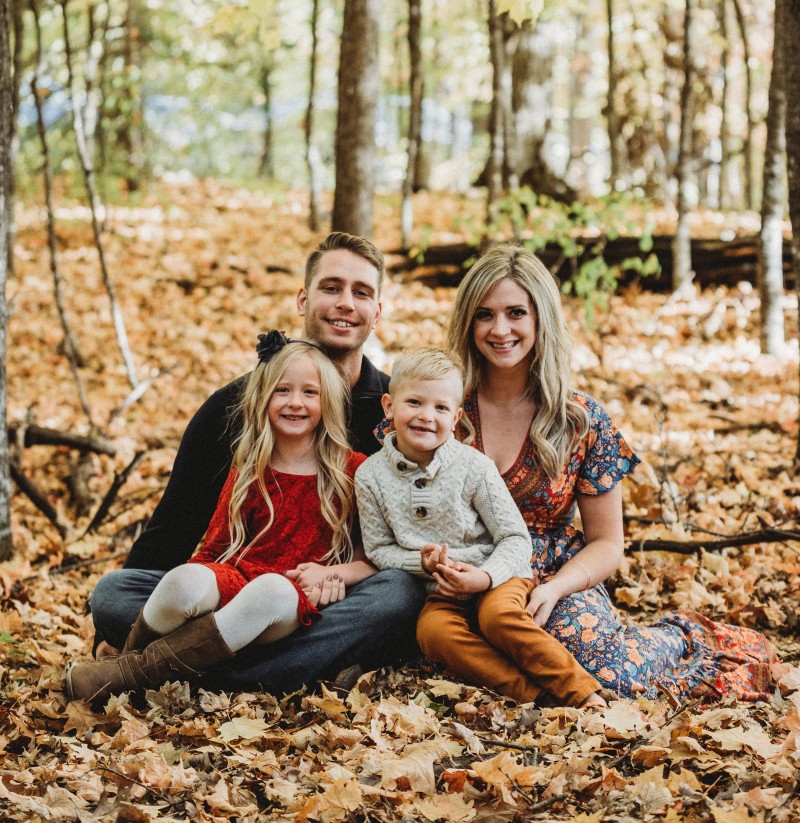 Hi there! I'm Amber, a 34 year old wife and mom of two from central Minnesota. I love to be outside with my family anywhere the weather is warm (which means I spend half the year freezing). We're a homeschooling family that loves to travel as often as possible! When I have a spare free moment, I love to read, take photos, and scrapbook. I'm interested in anything that makes life more fun; I also love socializing and sharing about my favorite products!
This post currently has 5 responses.