Thanks to National Geographic Kids for sending me these incredible dinosaur books! As always, all opinions are my own. There are affiliate links in this post.
It's DinoMAYnia! As a homeschool mom with two kids who love dinosaurs, we spend the month of May exploring everything there is to learn about these prehistoric creatures. Unsurprisingly, Nat Geo Kids has us fully covered when it comes to bright, fun, and educational resources! Check out some of our favorites.
Celebrate DinoMAYnia with Nat Geo Kids!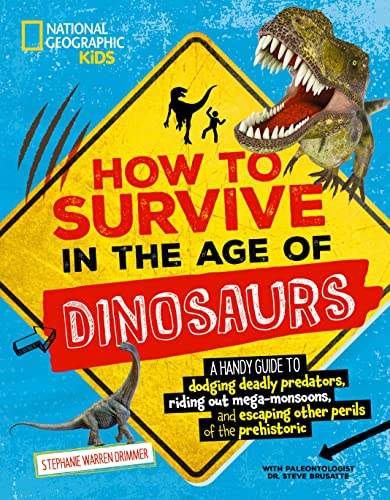 Boom, boom, BOOM … Look out! That's a T. rex coming your way!? You've been transported back in time to the age of the dinosaurs. What do you do?! Test your chops and discover if you have what it takes to survive at a time when Earth looked, well, a tad different in this ultimate survival guide to the prehistoric age.
Find out how to make it through exploding volcanoes and mega monsoons—while dodging giant Permian bugs! See how to fend off an angry pterosaur and learn what to do if you're caught in a stampede of enormous titanosaurs. Discover what you could eat (spoiler alert: You better like the taste of insects!), and find out which hungry creatures just might try to eat you! Packed with tips, tricks, and helpful maps, this is the ultimate handbook for dinosaur fans who want to know what life on Earth was really like when dinos ruled. Could you survive in the age of dinosaurs? (paperback, ages 8-12)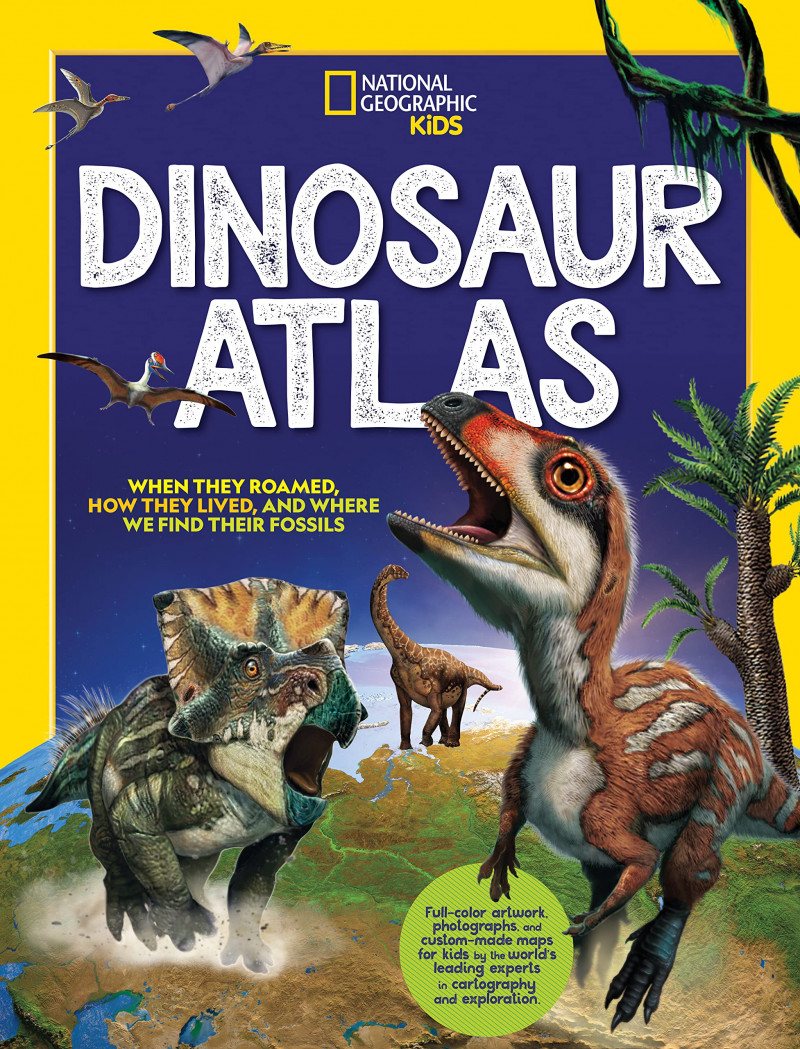 Special sections introducing the dinosaur family tree, a prehistoric era timeline, the geography of the prehistoric globe, what happened to the dinosaurs, and a dinosaur dictionary (with phonetic pronunciations) are also included. Readers will find inspiration from profiles of diverse paleontologists from around the world. The oversized hardcover format showcases stunning, full color dinosaur illustrations on every page and the custom-made, kid-friendly maps were created by National Geographic's legendary cartography and exploration experts.
Vetted and curated by Dr. Steve Brusatte — a paleontologist on faculty at the School of Geosciences at the University of Edinburg, a PhD recipient from Columbia University, and the science consultant for the Jurassic World franchise — this atlas contains the most detailed and accurate information not only about dino "fan favorites" but also about the most recent dinosaur discoveries from less explored dig sites around the world. (Hardcover, ages 7-10)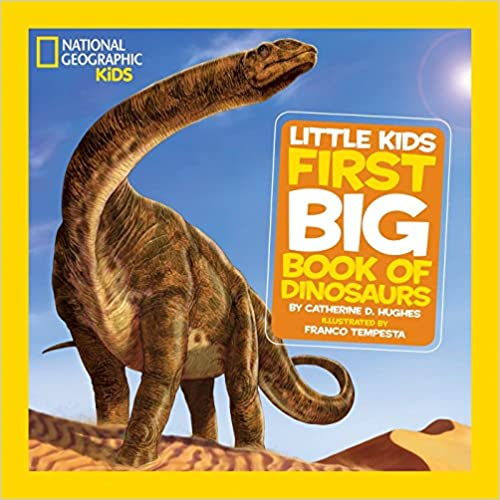 A #1 best seller on Amazon! The prehistoric world comes alive with dinosaurs small, big, giant, and gigantic, with stunning illustrations. Bursting with fun facts and age-appropriate information, each spread features a different dinosaur, along with simple text in big type that is perfect for little kids. Young dino fans will love the interactivity included in every chapter, and parents will appreciate tips to help carry readers' experience beyond the page. (Hardcover, ages 4-8)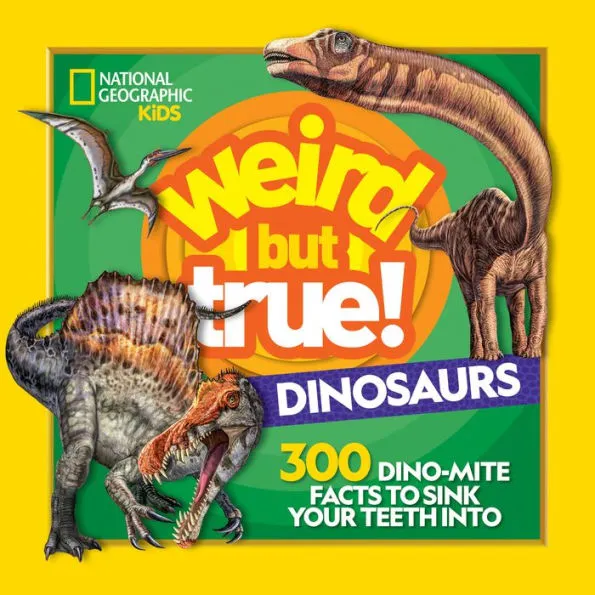 300 dino-mite facts to sink your teeth into! Perfectly sized for back seat boredom busting, this addition to the wildly popular WBT series is taking on the jaws and claws that ruled the Mesozoic world. Calling all dino dynamos! Did you know that the T. rex had vision 13 times better than the average humans? Or that people collect fossilized dino poop? And get this: There's a dinosaur named after Hogwarts–Harry Potter's wizarding school! Get ready to meet dinosaurs with horns and feathers, razor-sharp claws and gigantic teeth. You'll encounter the places they lived, the bizarre art they inspired, and the amazing paleontologists who discovered them. (Paperback, ages 8-12)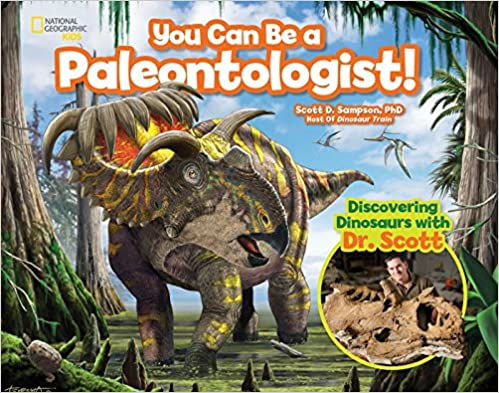 Ever wondered how to find a dinosaur? Paleontologist Dr. Scott Sampson, host of Dinosaur Train on PBS Kids, tells kids how! How do paleontologists find dinosaur bones? How do they know what dinosaurs ate or looked like? And what is paleontology, anyway? Dr. Scott tackles all these questions and more while inspiring kids to go out and make the next big dino discovery! (Hardcover, ages 4-8)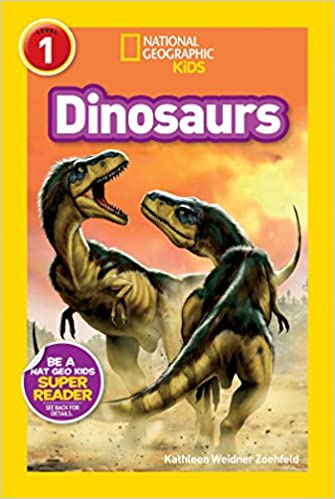 Perfect for parents and kids to read together. Learn all about the giants that once roamed the Earth—maybe even as close as their own backyard! National Geographic Readers' combination of expert-vetted text, brilliant images, and a fun approach to reading have proved to be a winning formula with kids, parents, and educators. This level 1 text provides accessible information for kids just beginning to read on their own, perfect to encourage the scientists and explorers of tomorrow. (Paperback, ages 3-6)
If you're looking for additional fun DinoMAYnia fun, check out this video from Nat Geo Kids!
You can find all of these books in one place, or individually on Amazon. Want to WIN all of these amazing DinoMAYnia books? Enter using the form below! This is a US giveaway ending 6/2. Good luck!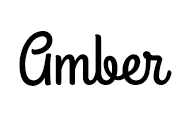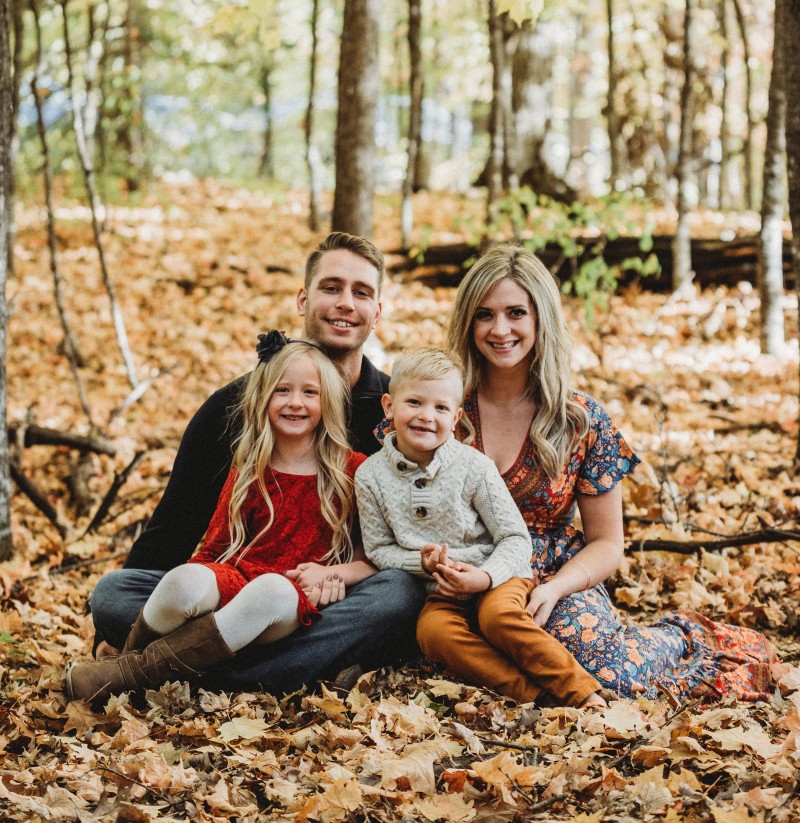 Hi there! I'm Amber, a 34 year old wife and mom of two from central Minnesota. I love to be outside with my family anywhere the weather is warm (which means I spend half the year freezing). We're a homeschooling family that loves to travel as often as possible! When I have a spare free moment, I love to read, take photos, and scrapbook. I'm interested in anything that makes life more fun; I also love socializing and sharing about my favorite products!
This post currently has 4 responses.