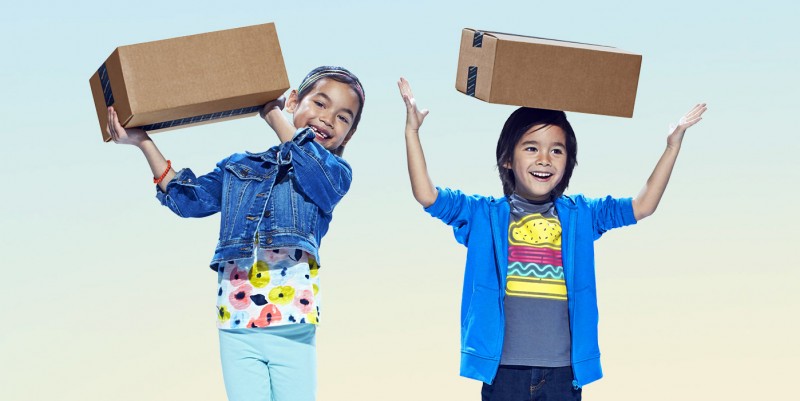 This post was sponsored by Amazon as part of an Influencer Activation for Influence Central and all opinions expressed in my post are my own.
I first got Amazon Prime about six years ago. I've been a member ever since! I started because I liked to purchase my college text books used from Amazon to save money. I learned that they have the discounted membership for students and signed up. By the time that discounted trial ran out, I was hooked! I loved being able to have anything from toilet paper, to clothes, to dog collars delivered to my door in two days time.
As a small business owner, I like how Amazon keeps track of my orders. When I do taxes I can write off business expenses such as printer ink, if I bought it on Amazon I can print the receipt at tax time instead of keeping track of paper receipts all year round. For that reason, I tend to buy most products for my business on Amazon.
I've been amazed at some of the big, heavy items that ship free on Amazon. Last summer we purchased a 10,000 BTU air conditioner. It's a beastly A/c unit that cools our entire 2 bedroom apartment in about 10 minutes time. It's really heavy and it shipped free thanks to Amazon Prime.
I love how Amazon Prime comes with other benefits. My most-used program is Prime Photos. I am always running out of space on my devices due to taking too many pictures. I save my photos to Prime Photos so that I can keep memory open on my devices without permanently erasing my photos. We also enjoy Prime Video at times. Select TV shows and movies can be streamed free with membership. I've used this to put on a child-friendly show while babysitting because we don't own any kids movies and we don't have satellite or cable.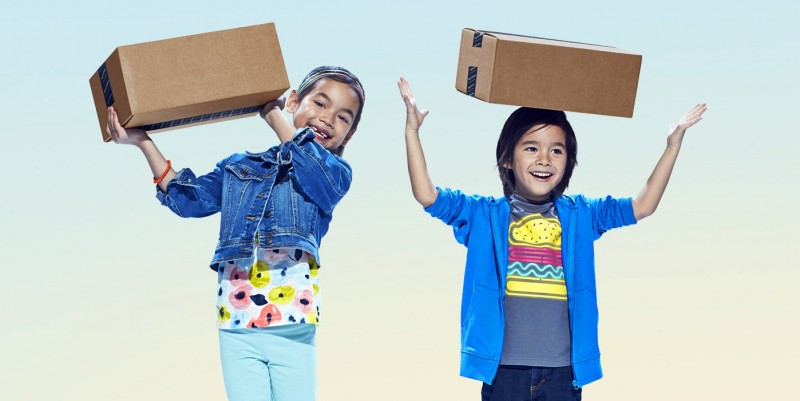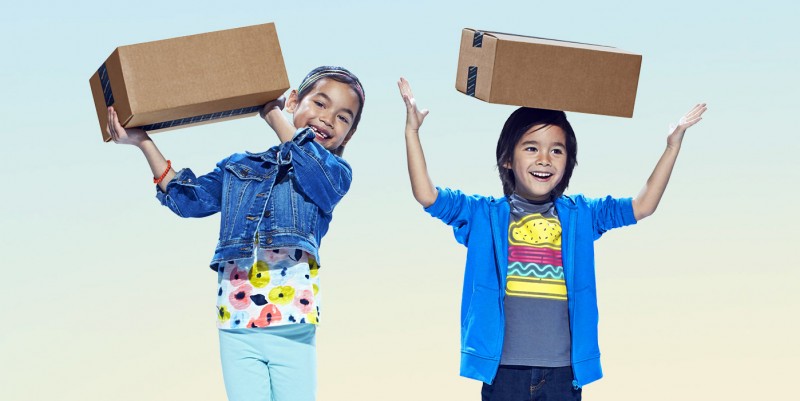 Still, I think my favorite benefit is simply saving time. When I realize I am out of something, or running low, I can simply place an order and I know it will be at my door in two days. Just last night I realized I was low on dish soap, so I placed an order for a new jug. Most of the time, the price of common household items such as dish soap, shampoo or toilet paper is extremely competitive with the stores in my area. If I can get the same price (or better!) with shipping included there is no reason to run to the store and waste gas money. This is particularly convenient in the winter when I'd rather not go out on the snowy or icy roads if I don't have to. I wait until we are low on dog food and then place an order instead of running to the store and having to haul a 40 pound bag around on the cart. I live in a rural area, so there isn't usually as much selection in my local stores as there is online. I love having access to more products at the click of a button.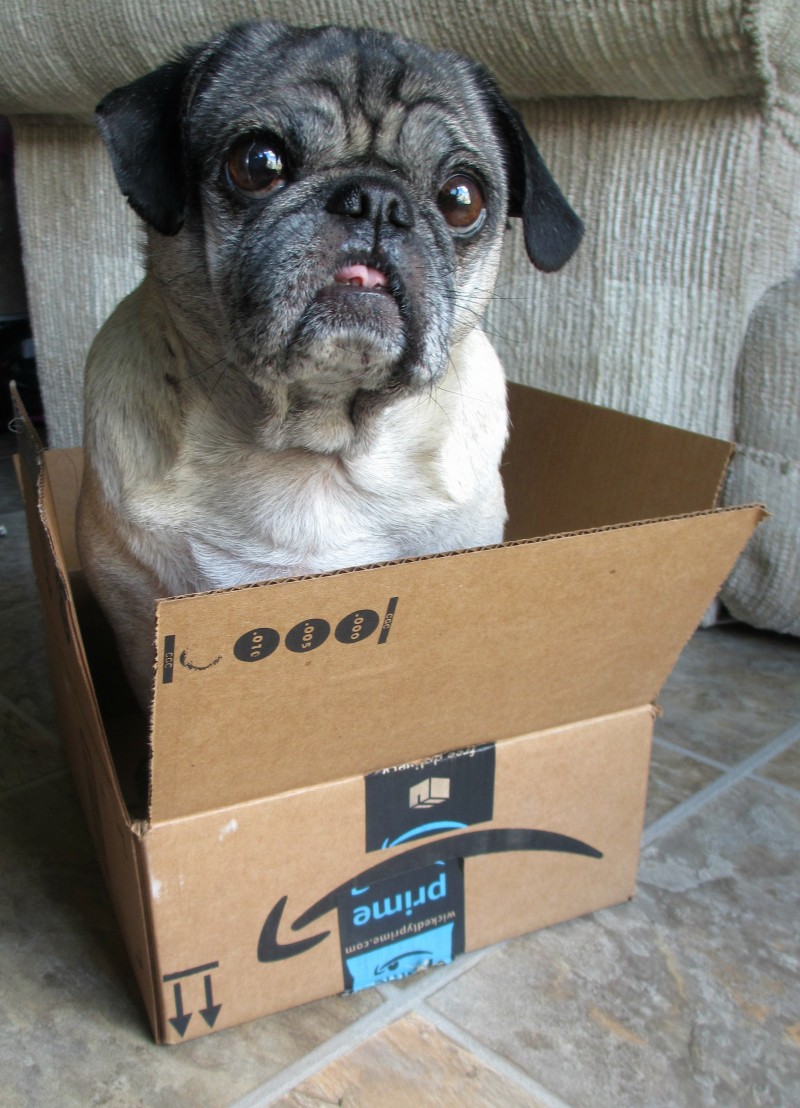 Our pugs are a fan of our Amazon Prime shopping habits. They always enjoy using the boxes as beds! 
I've had friends and family members comment about how much I love Amazon Prime. They can tell because I often have an Amazon box or two lying around. For years my sister has told me that it sounds convenient, but the $99 price is just a lot to commit to at once.
Now, Amazon has a new discount. Individuals or families who qualify for EBT (commonly called food stamps), can sign up for Amazon Prime at a discounted rate of $5.99 per month (that's $71.88 per year) compared to the regular $99 per year or $10.99 per month rate. If your budget is tight, this can be a great way to get all of the benefits of Amazon prime without committing to a full year at a time. The program includes fast, free shipping, Prime Video, Prime Photos, Prime Music, and Prime Reading! Customers can qualify once every 12 months, for up to up to four times. In the future, Amazon will be adding other ways for members to qualify for discounted rates if they qualify for other government assistance programs.
Sign up for an Amazon Prime trial today to see if you qualify for a 30-day trial run!



This post currently has 8 responses.