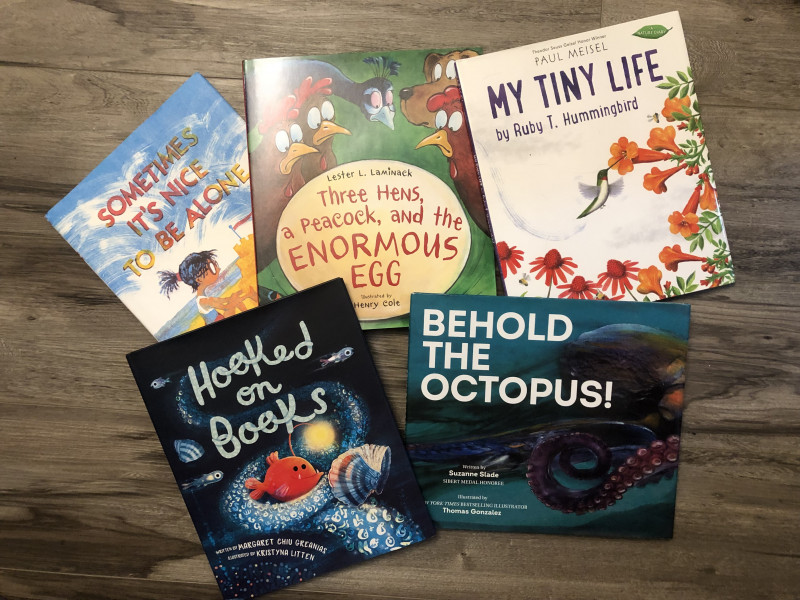 Thanks to Holiday House and Peachtree for sending me these awesome books! As always, all opinions are my own. There are affiliate links in this post.
We started school last week! One of the things we're doing this year is the Pizza Hut BOOK IT! program; our kids have a goal to read 20-30 minutes daily and can earn personal pan pizzas just by reading. Our son is seven this year and his reading abilities have exploded which is awesome for all of us. He is so excited to read us picture books and we love having family reading time each night! Holiday House and Peachtree have some of our favorite books for his age range-here are a few we're starting the year with!
Holiday House and Peachtree Picture Books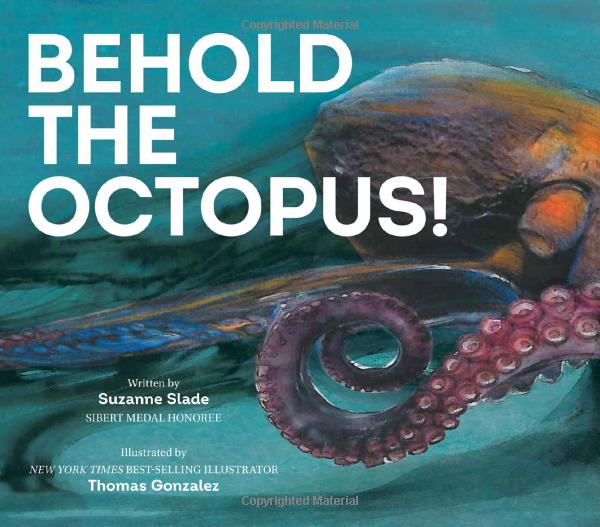 Behold the Octopus! This remarkable animal hides beneath the seas, so you may not realize that it is one of the most incredible, talented creatures on our planet. Lyrical text and gorgeous illustrations plunge readers into an undersea exploration of the mysterious, accomplished octopus and its astonishing abilities. Sparse text is perfect for curious picture book readers, while sidebars and back matter share additional interesting details. Recommended for ages 4-8.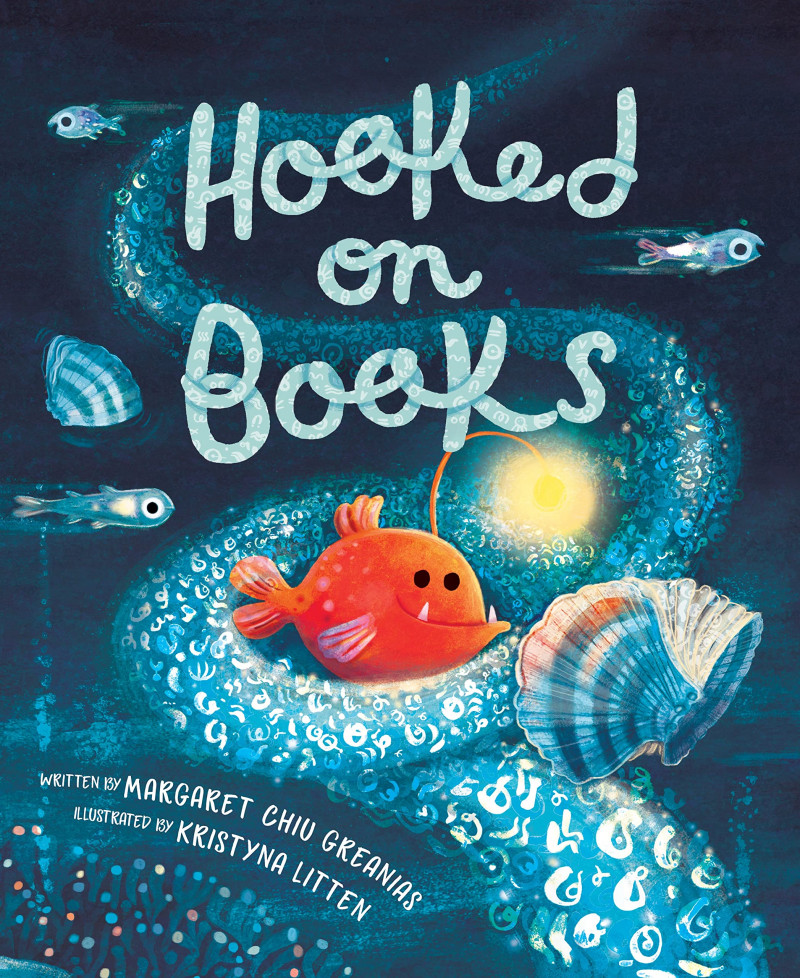 Pearl can't wait to dive into her new book, but the other sea creatures keep interrupting and nothing she does will keep them away! What's a poor fish got to do for some quiet alone time? Little ones who struggle to focus in busy environments will relate to Pearl, a grumpy anglerfish, as she searches for quiet in this funny and gentle reminder about establishing healthy boundaries and respecting personal space. Ages 4-8.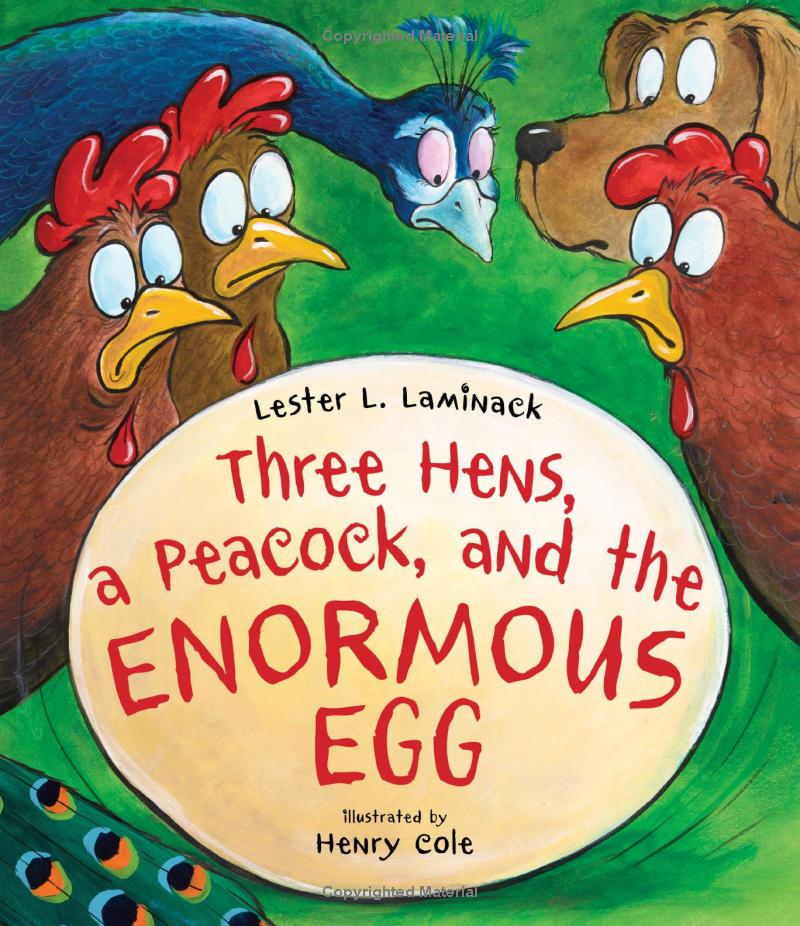 Lester Laminack returns with a delightfully funny sequel to his barnyard story of three hens and a peacock. This time the animals decide to work together to rescue an enormous egg that falls from a truck in the road in front of their farm. Working together is, however, not without challenges when three bossy hens are involved. The animals have no idea what is in the egg and have never seen one so big. But over the course of trying to protect it and hatch it, they find themselves quite smitten with it, each imagining that what's in the egg is a version of themselves. An unexpectedly heartwarming ending leaves the animals speechless when they meet their new ward and learn who among them is the greatest nurturer of all.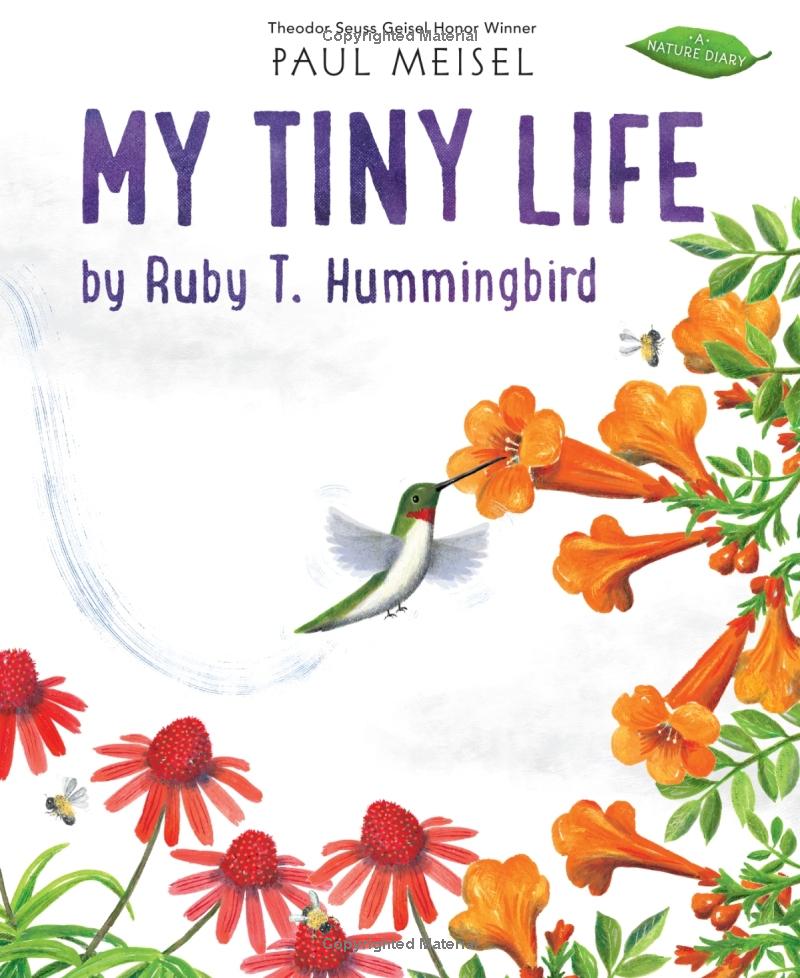 With Mom feeding him insects and nectar, Ruby T. Hummingbird is soon able to beat his wings and fly–up, down, backward, and forward–and forage for himself. But don't be fooled! This elegant creature can turn into a fierce fighter if another hummingbird tries to feed on his flower–or his hummingbird feeder.Children will love poring over the bright, highly detailed illustrations and pondering ideas about nature. The book includes a glossary and further information in the back of the book. Both art and text have been vetted for accuracy by an expert.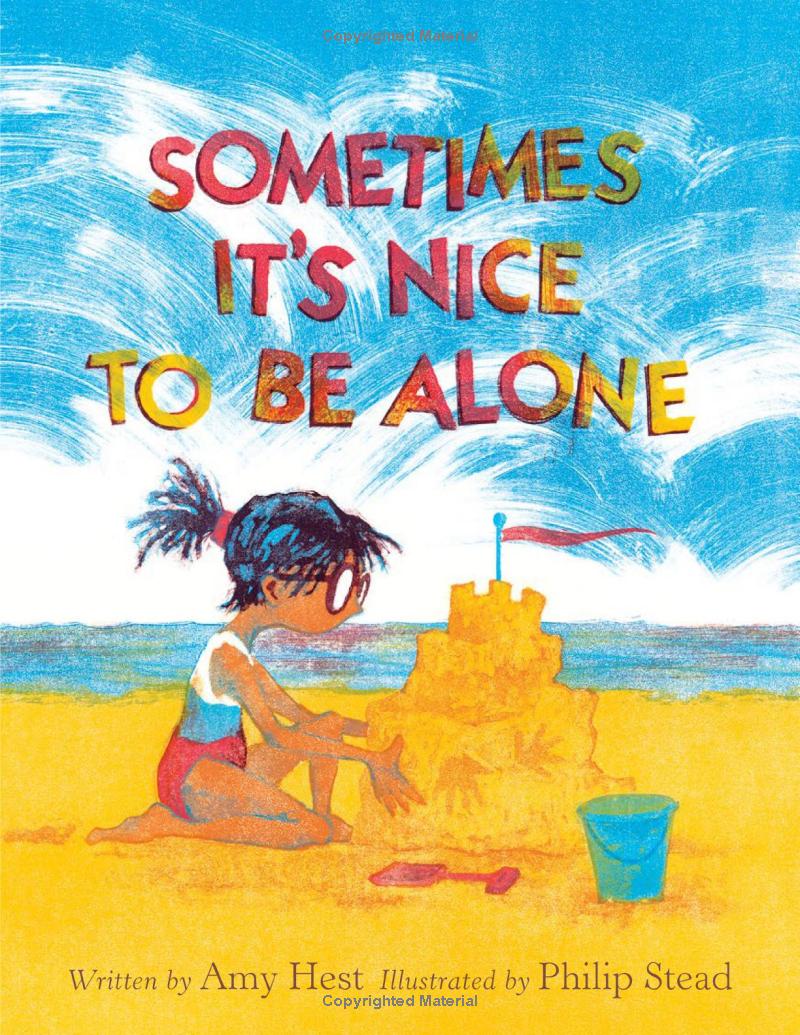 In Amy Hest and Philip C. Stead's accomplished hands, anyone can become a potential friend—and that includes horses, whales, crocodiles, and even dinosaurs. The book's effortless lilt and joyous illustrations are reminiscent of the very best work of Margaret Wise Brown and Charlotte Zolotow. It's a complete treat for any introverted kid with a big imagination.
I can't wait to dive into these awesome books with Lincoln this year. Listening to him read aloud is one of my very favorite things!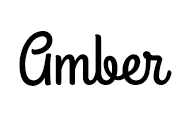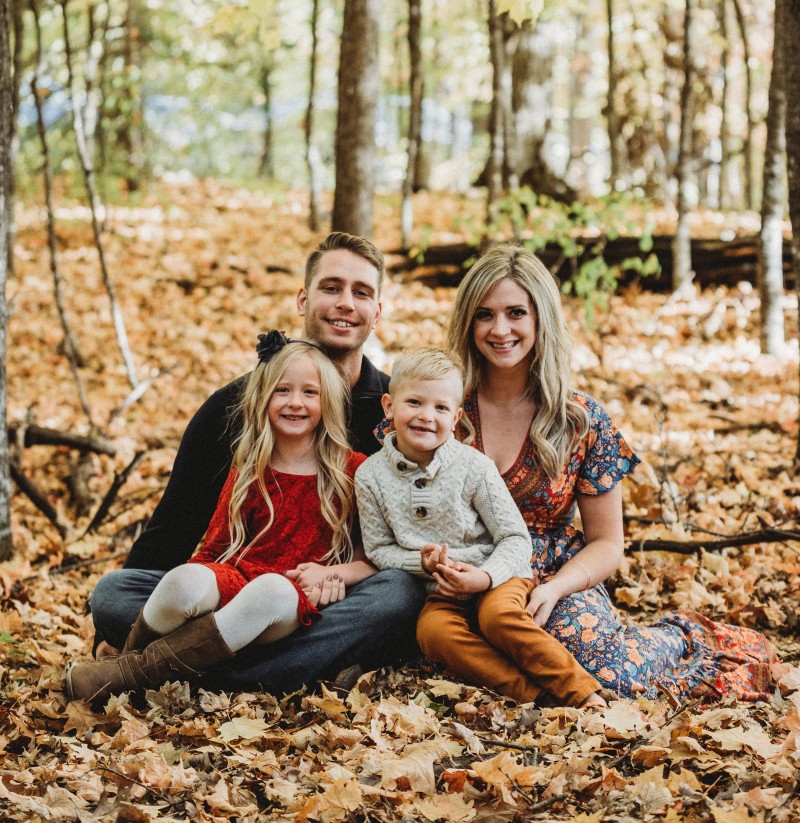 Hi there! I'm Amber, a 34 year old wife and mom of two from central Minnesota. I love to be outside with my family anywhere the weather is warm (which means I spend half the year freezing). We're a homeschooling family that loves to travel as often as possible! When I have a spare free moment, I love to read, take photos, and scrapbook. I'm interested in anything that makes life more fun; I also love socializing and sharing about my favorite products!
This post currently has 8 responses.