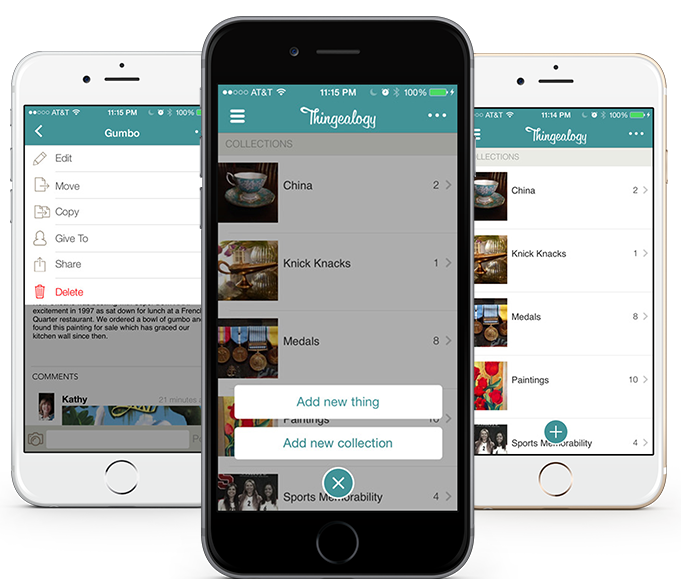 This post is sponsored by Thingealogy.
If you've ever had a loved one move from their home into a nursing facility, or pass, then you probably know how difficult it can be to process through their belongings. For example, my half-siblings mother had multiple things that she enjoyed collecting. After she passed, her kids were left to decide which pieces of the collection to keep vs donate or sell. The items weren't particularly meaningful to any of the kids as they didn't share the interest. Still, it's easy to envision how they might struggle with wondering which pieces were the most special to their mom when trying to decide which ones to keep in remembrance of her.
Too often, people pass unexpectedly or after having memory loss or even a form of dementia. Meaning there is no time to question them about their belongings, or their memory isn't up to par to be able to answer accurately anymore.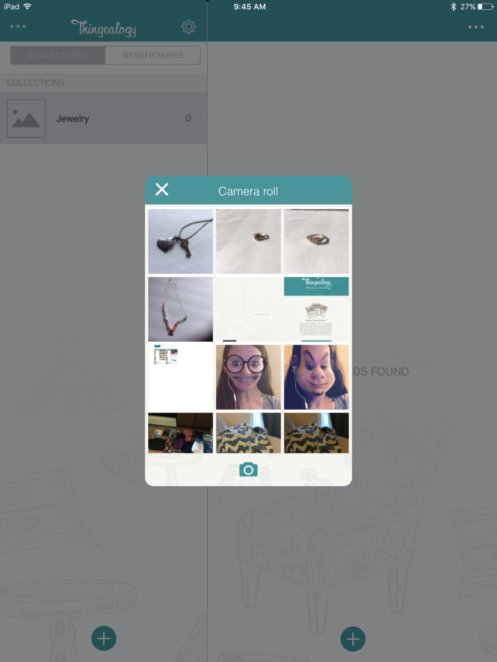 Thingealogy is an app that can store the memory of your things. Take photos of any item that you find special or meaningful, upload them to the app from your camera roll, and then audio-record or type out a story or description explaining it's meaning. You can share information on social media with family members so they have access to it. This can make estate planning much easier because you can even designate "beneficiaries" for your items.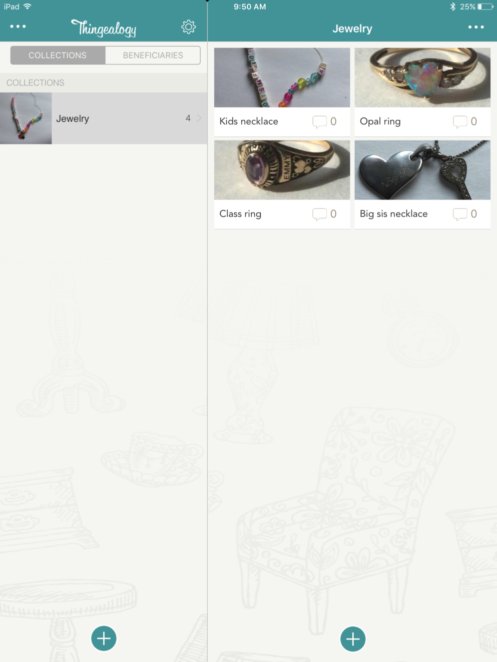 While using the app for estate or will planning, it is also nice to use simply to store memories. Almost like an audio-diary. Have a special memory about an item? Leave it recorded in the app with an audiofile so that you and your loved ones can recall the memory in the future.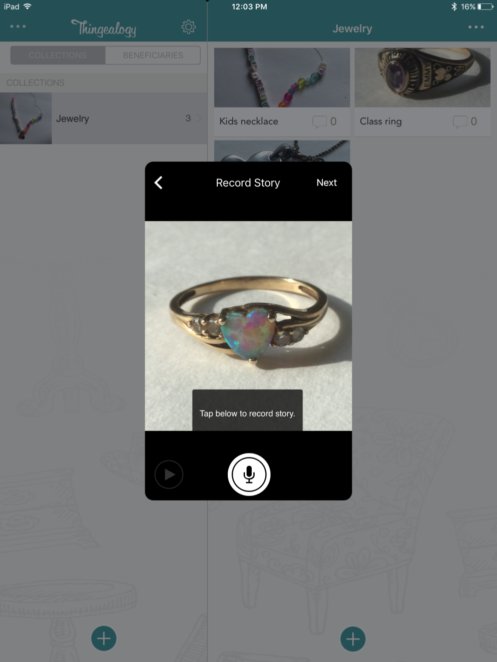 I recently started using Thingealogy to document some meaningful jewelry of mine. While I don't have any real high-value pieces, I have many that are sentimental, such as a handmade with string and beads necklace that my youngest sister made me when she was about four. She's 12 years younger than me, and is 14 now so I really cherish having that little necklace that she made out of alphabet letters before she could even spell words. However, to anyone who isn't me, it would be easy to toss that necklace out thinking it wasn't special. I used Thingealogy to document it's meaning. You can categorize everything into collections, such as a jewelry collection, a figurine collection, a photo collection, an artwork collection and so-on. I like how collections are simply titled whatever you type in, so you don't have to choose from any pre-made collection title options you can organize your belongings in whatever way makes the most sense to you.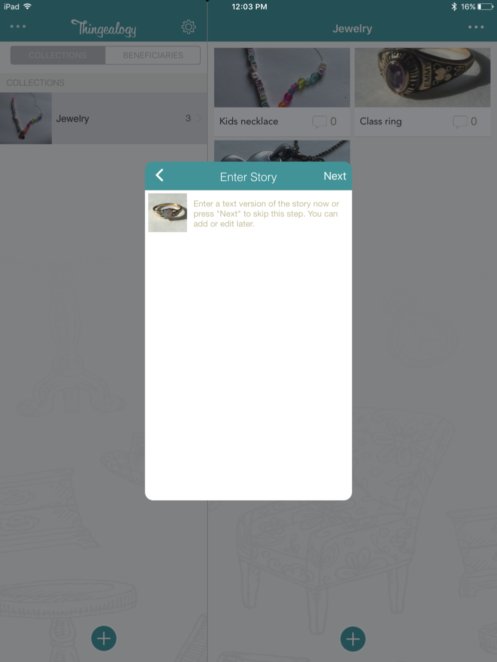 My grandfather will be 90 next week, and my grandmother passed away 17 years ago. His memory is not what it used to be, and he still owns everything that had previously belonged to my grandmother. I love how the Thingealogy app allows for voice recording so that family members can tour the house of a senior relative and simply record their story as they are speaking instead of trying to type or write everything down in time.
Thingealogy is available in the Apple app store or on Google play.



This post currently has 5 responses.