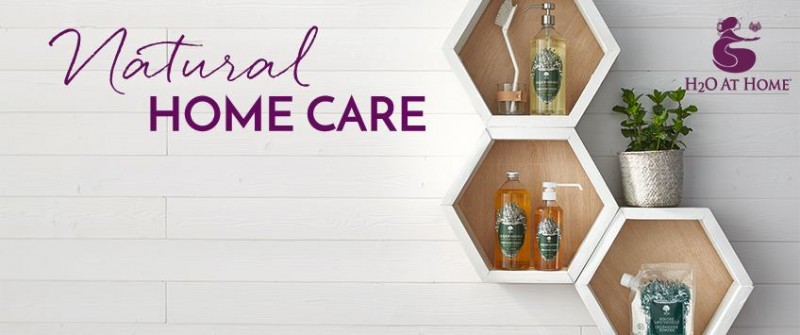 Thank you to H2O at Home for providing me with products to facilitate my blog review. All opinions are 100% my own.
When shopping for household cleaners, I only buy non-toxic products. I try to make sure that our home as little chemicals in it as possible.
I was recently introduced to a company called H2O at Home. H2O at Home offers customers a line of non-toxic cleaning solutions. All of their products clean with just water or plant-based ingredient cleansers. H2O at Home believes "your home is a retreat and should be the safest place for you and your family." I agree with them 100%!
For my review, I received an assortment of H2O at Home products including Cleaning Clay Kit, Chiffonnette Variety Kit, Netepur, and All Purpose Glove.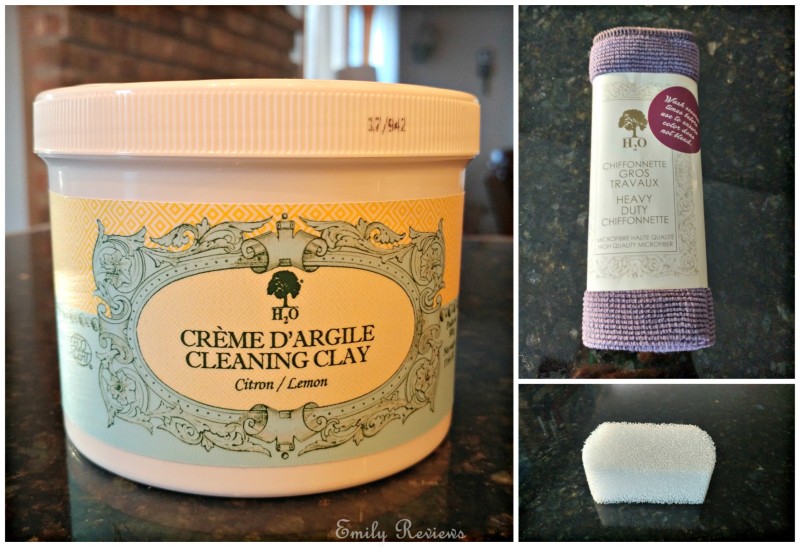 Cleaning Clay Kit comes with a Heavy Duty Chiffonnette, non-toxic Cleaning Clay, and a white cleaning sponge. Cleaning Clay is an all-purpose cleanser, made from British fired clay and fine grains. It is abrasive yet gentle enough to use on granite, silverware, jewelry, glass, ceramics, pots and pans.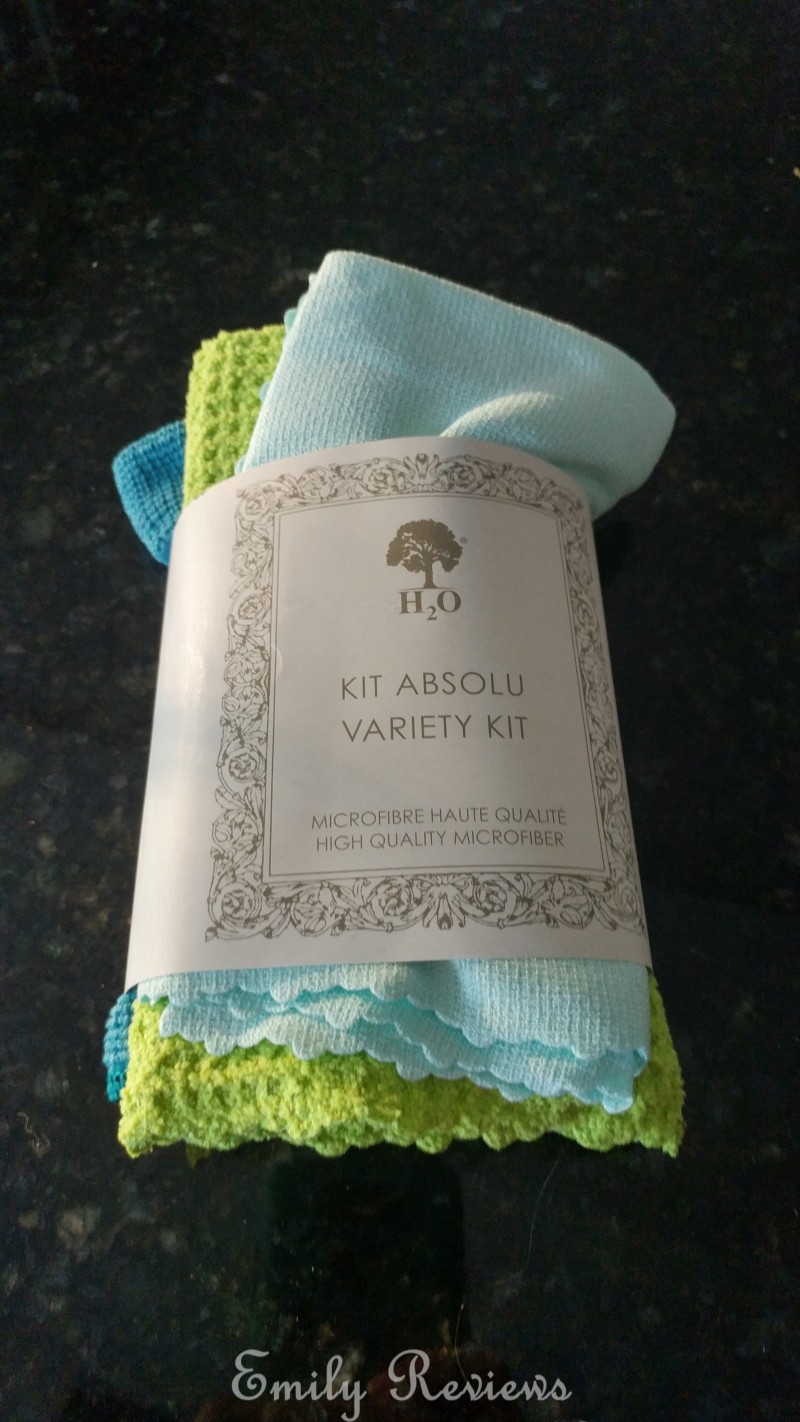 Chiffonnette Variety Kit includes The Heavy Duty, Essential Multi-Surface, and Precision Glass Chiffonnettes. All three of these Chiffonnettes can be used to trap deep down dirt on multiple surface types. The Chiffonnette Variety Kit will assist you with scrubbing, polishing, and the everyday cleaning jobs.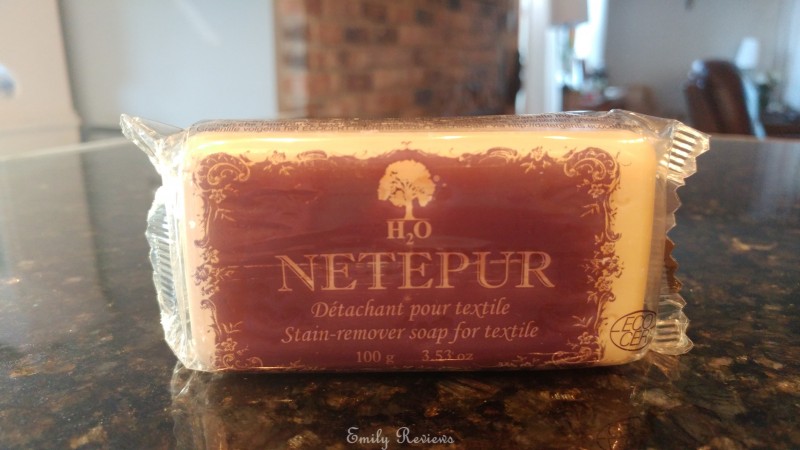 Netepur is a stain remover for organic stains, grease, oils, natural dyes, and tannins. Netepur is non-toxic and biodegradable. It is safe for most fabric types.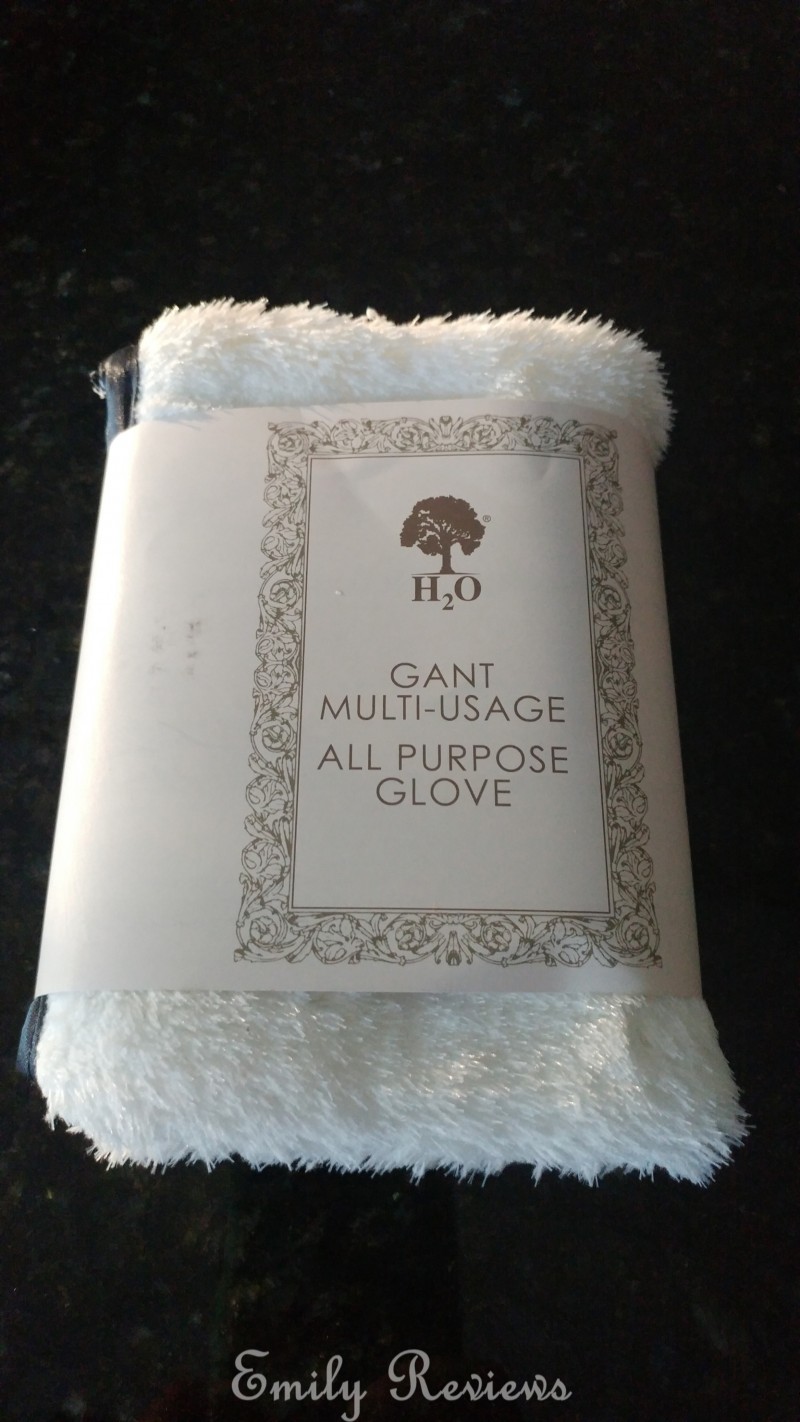 All Purpose Glove is ideal to clean and remove stains from fabric, rugs, and upholstery. Simply add water and clean. The abrasive and absorbent fibers work well on both soft and rough surfaces. The All Purpose Glove can last for up to 300 washes.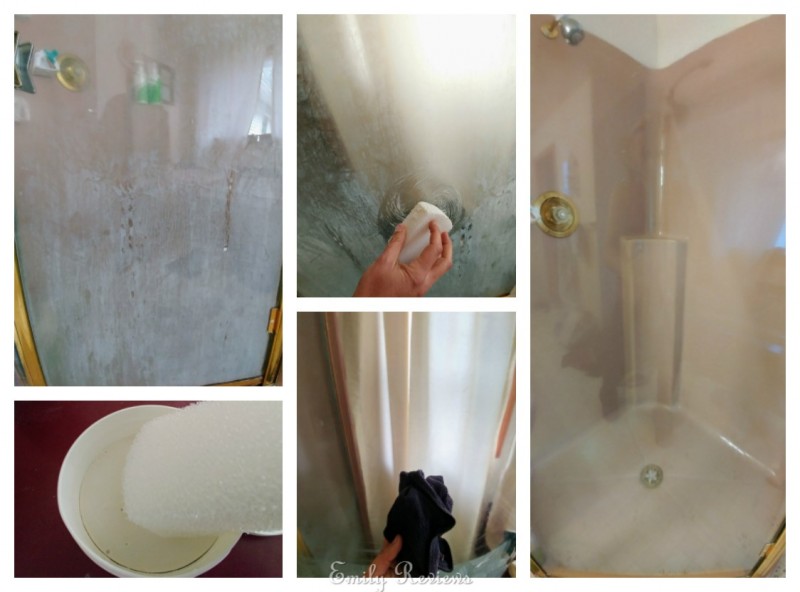 Oh boy, did I put my H2O at Home products to the test! I am embarrassed to say, I hadn't cleaned my glass shower for about a month. We are in the middle of renovating our kitchen. Every other room in the house has been neglected during the project. Anyways, it was time to scrub my master bathroom shower. I took all of the H2O at Home products into the bathroom with me. I followed the instructions on the Cleaning Clay and began applying it to my shower. The process sort of reminded me of waxing a car…wax on, wax off. I rubbed the wet white sponge on the Cleaning Clay until it lathered and then I rubbed it onto my shower. I let it sit for a bit…because I got called away. Then I came back and used the Heavy Duty Chiffonnette to wipe/wash off the Cleaning Clay. Wow! It looked great. I could have left it there and have been just fine, but I decided to do one more round with the All Purpose Glove. My shower looked great! My kids could hardly believe it.
I can't wait to use the rest of my H2O at Home products. I am impressed thus far!
Buy It: Please visit the H2O at Home website to see the great selection of products they offer and convenient shopping locations.
Connect: Don't forget to follow H2O at Home on Facebook, Twitter, and Pinterest for the latest product announcements and special offers.


Hello, my name is Laurie. I have been married to my husband for 13 years. We have two young daughters, ages 9 and 12 years old. My family and I live in Oregon so that means we are just minutes from the beach, mountains, and desert.  We love it here and try to spend as much time outdoors playing as we can. When we aren't outside playing, I enjoy reading, baking, refinishing furniture, and other crafts.
This post currently has 13 responses.