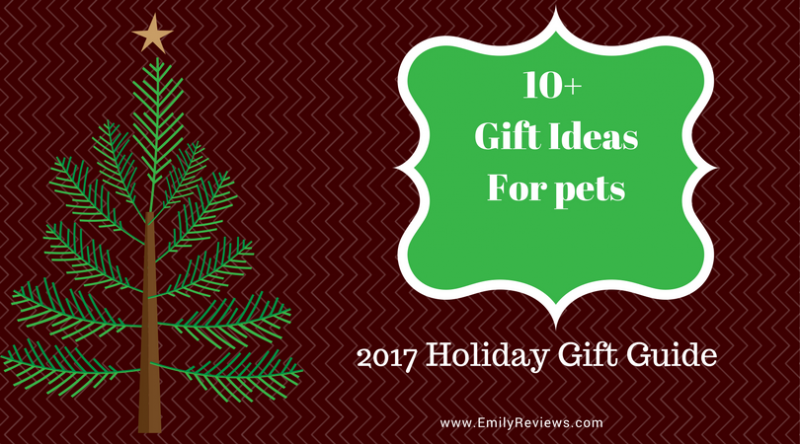 Emily Reviews writers were sent products in exchange for gift guide inclusion. There are affiliate links in this post. All opinions are our own.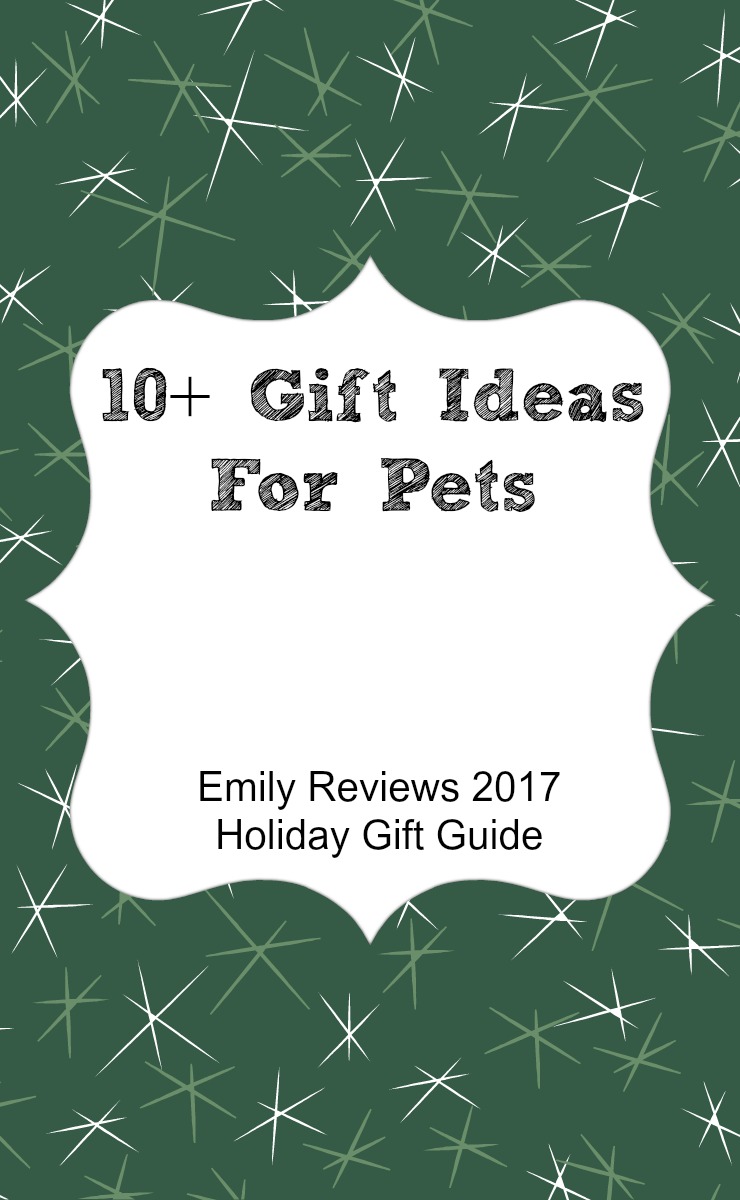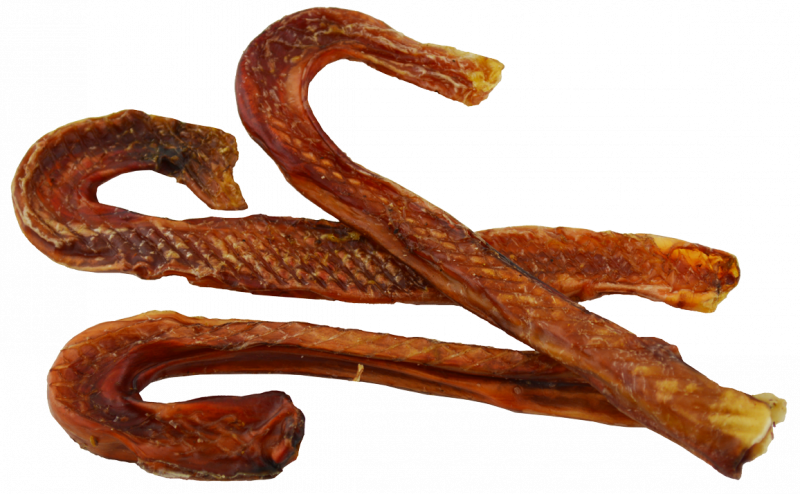 Jones Natural Chews is a brand that I've used for years now. Their products are 100% sourced, made, raised and made in the US. Their Candy-cane shaped bully sticks are the perfect holiday-themed gift or stocking stuffer for dogs. My dogs go absolutely crazy for bully sticks, and the cute candy cane design makes them festive. For my senior pugs these chews last about 45 minutes!
Buy it: Jones Natural Chews are available on Amazon as well as stores near you. Use the find a store tool to find one near you.
Give your feline family members a gift this year that will actually make the ENTIRE family happy with the Litter-Robot III Open Air.  This automatic self-cleaning litter box creates the perfect, clean environment that your cat wants to go in.  Not to mention that owners value those same things!  Every time that your cat exits the Litter-Robot III, the patented sifting process automatically separates the waste from the clean litter and deposits the clumps into a waste drawer beneath which offers easy disposal.  Quick and painless and you will NEVER go back to scooping your litter box again!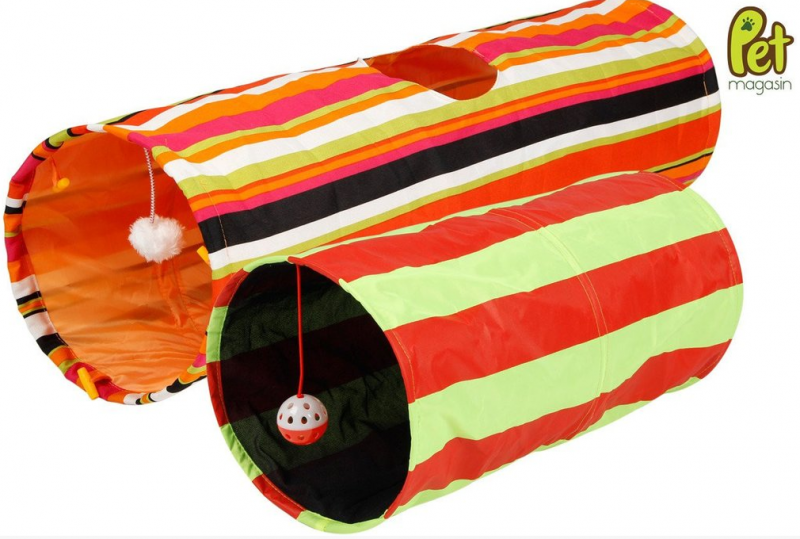 Pets love to play and the Pet Magasin Collapsible Cat Tunnel Toy Set is loads of fun.  Cats enjoy crawling into every nook and cranny possible and they love to run through tunnels.  Featuring crinkly fabric for a sound that cats love, the longer tunnel also features a peephole for those extra curious felines.  And both tunnels have a fun dangly ball for added play value.  While they are collapsible for compact storage, they are spring loaded and unfold in a snap for immediate entertainment.  So much fun!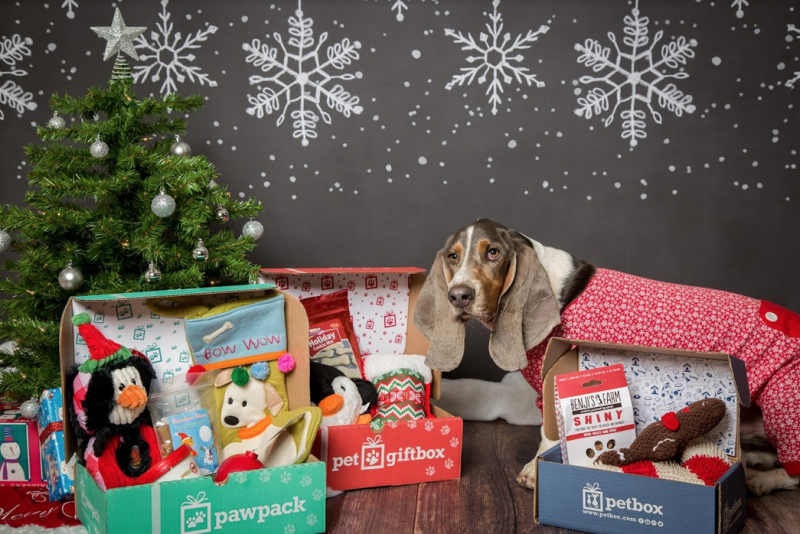 Give a gift that keeps on coming with a monthly subscription to Pet Gift Box. Featuring a customized box that's purrrrrfect for your pet, choose from Hefty Hound, Mid-Size Pooch, Petite Pupup, or Perfect Sized Cat.  These monthly themed gift boxes come filled with fun toys, treats, and goodies for the furry family member!!!  Switch, pause, or cancel at any time and satisfaction is 100% guaranteed.   Plus, owners love getting these boxes and seeing their pets excitement too!
Buy It: PetGiftBox.com
DISCOUNT: PetGiftBox.com is offering a discount of 50% off your first box (new subscribers only)! Just use the code: Angel123.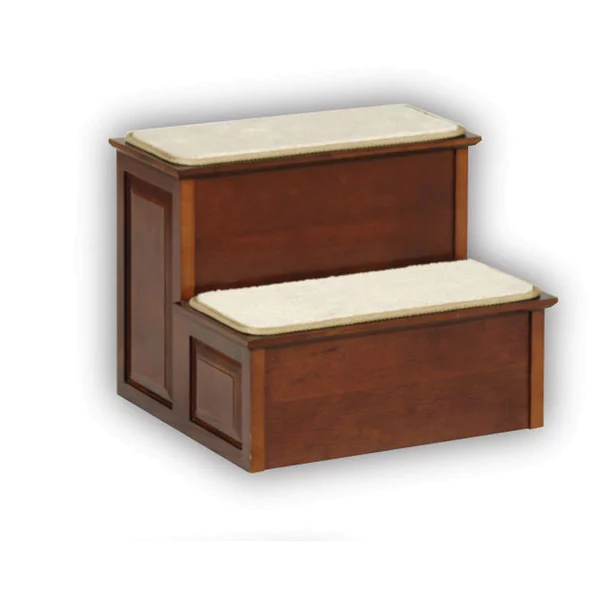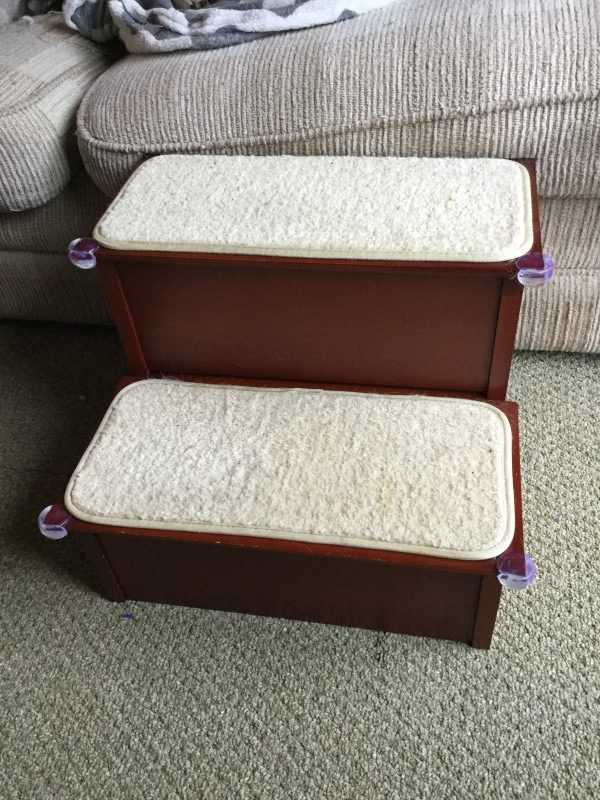 PetSafe's decorative dog steps come in two sizes, either two or three steps. They are furniture-grade quality and are very sturdy. They are great for reducing strain on the joints of a dog at any age. For older dogs who can no longer jump, they can provide the freedom to navigate up and down to the couch, bed or other high surfaces without assistance from people.
Buy it: Amazon.
Learn more: See my Petsafe dog steps review or enter the Petsafe giveaway.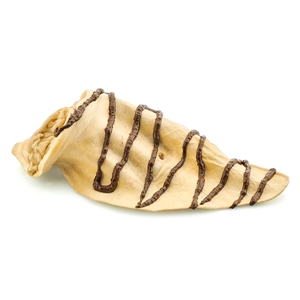 My dogs love cow ears, and Barkworthies makes a variety that have a liver dizzle on them. The liver drizzle just makes my dogs even more excited! These are nice, long-lasting chews for my pugs. They are made in australia and are preservative and additive free. They don't feel greasy or messy like many other dog ear chews on the market. A nice, long chew is a great way to let pets settle down during the busy and often chaotic holiday season.
Buy it: Find a retailer on the Barkworthies site.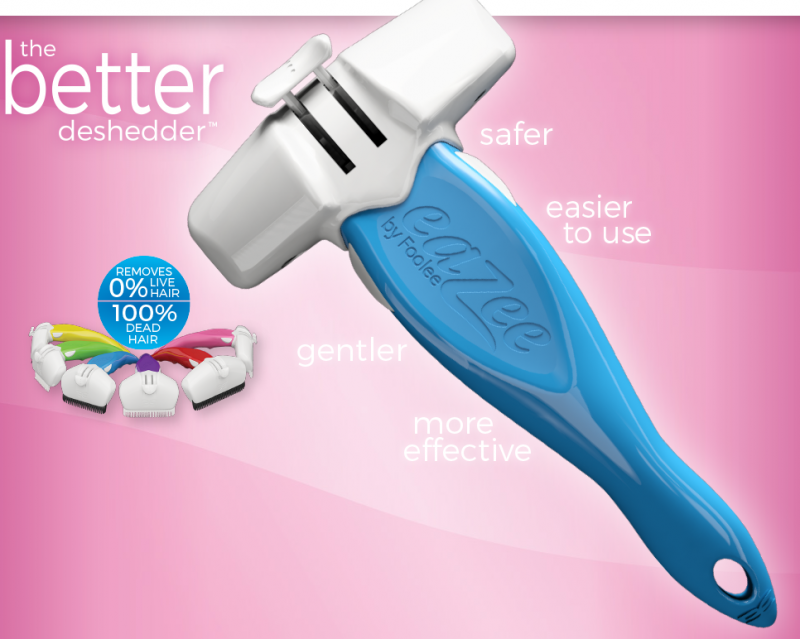 Everyone knows that dogs and cats leave excess hair everywhere unless they are brushed with a deshedding tool.  Well, it's has never been easier!  The Eazee Deshedding Tool is a gentle and effective way to groom your pets!  It works well with both cats and dogs and features a detachable head that is compatible with all Eazee accessories.   There are no sharp metal edges to scratch your pet with as the Eazee is designed for safety, ease of use, effective results, and a gentler touch.  It's a great way to get your pet looking spiffy for the holidays!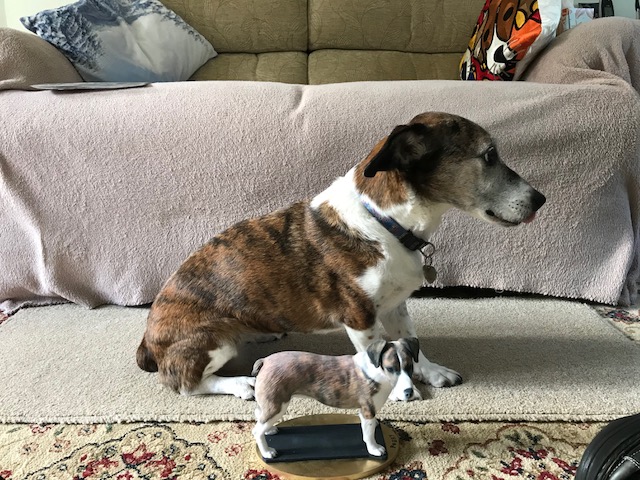 Arty Lobster makes 3D pet sculptures that are just like your pet! Send in photos of your pet and the sculpture will be created to look just like them. You'll be sent a preview before the sculpture prints, so you can request any edits. These are a great, unique way to honor your pet in a keepsake that will be treasured for years. Sculptures can be made for a variety of pets, not just cats or dogs! They can even be customized with a collar or other special details.
Buy it: ArtyLobster.com.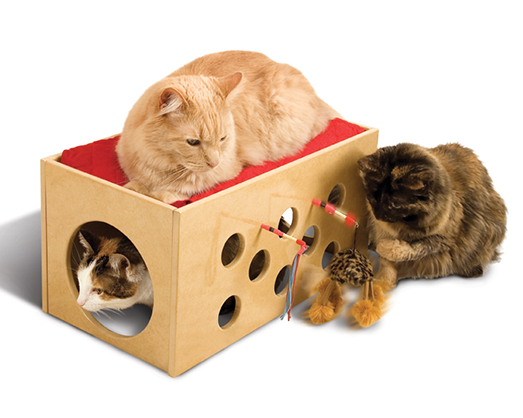 The Bootsie's Bunk Bed & Playroom combines playtime fun and comfy sleeping quarters in one attractive design.  Cats love to bat at the toys from inside and out.  Both are attractively fun!  Then, they can retreat into the secluded hideaway inside for a break if needed.  And finally, the top of the bunk features a cushioned area for a comfy resting place.  High quality construction that is sturdy and  looks great, cats and owners alike rave about Bootsie's Bunk.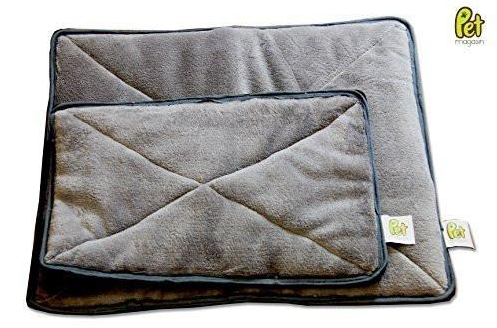 The Pet Magasin Cat Self-Heated Beds are a great choice to keep your cats or small dogs protected and insulated from cold floors.  Designed to be super comfy, they feature a velvety cover on top and padded with thick, soft, hypoallergenic foam that will stay springy for years.  The rubberized underside helps to prevent any slipping hazard should someone step on the bed while giving your pet the perfect place to rest.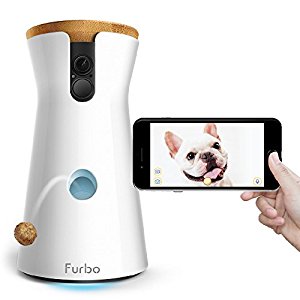 Furbo is an interactive dog camera. Set it up to work with your smartphone. You can see what your pets are doing when you're away from home. Even use Furbo to dispense a treat to them, or use the microphone to talk to them. If your dogs are trained, you can give them commands to correct their behavior while you aren't there! Or, just find peace of mind from being able to check in on them throughout the day.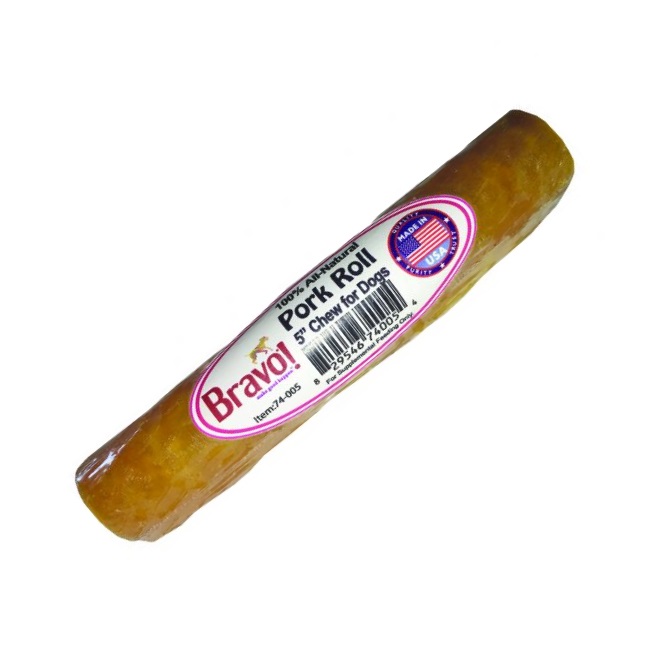 Bravo Pork Rolls are dry-roasted and made of pig skin. They are made and sourced in the USA. They come in 5″ and 10″ sizes. They are a long-lasting and offer a chewy texture that helps clean your dogs scrub and clean their teeth. Their long and thin shape makes them ideal for sticking in a stocking.
Buy it: Visit Bravo Pet to use their store locator tool.
Hi there! I am Emily Evert, the owner of Emily Reviews. I am 28 and live in a small town in Michigan with my boyfriend Ryan and our two pugs. I have a large family and I adore my nieces and nephews. I love reading memoirs, and learning about child development and psychology. I love watching The Game of Thrones, Teen Mom, Sister Wives and Veep. I like listening to Jason Isbell, John Prine, and other alt-country or Americana music. I created Emily Reviews as a creative outlet to share my life and the products that I love with others.
This post currently has 11 responses.