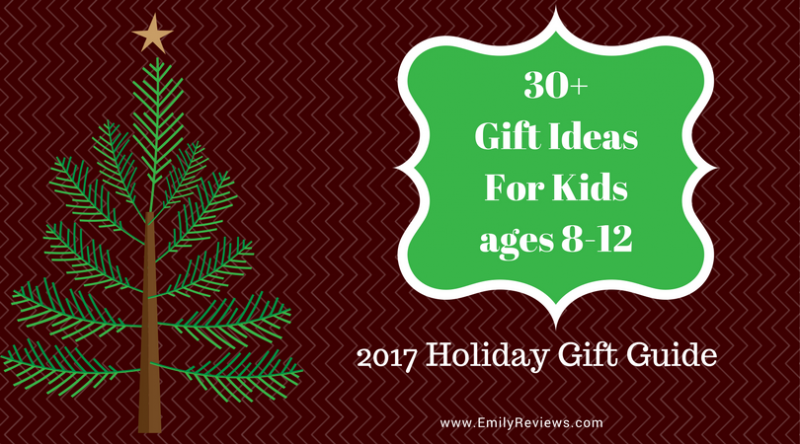 Emily Reviews writers were sent product in exchange for holiday gift guide inclusion. There are affiliate links in this post. All opinions are my own.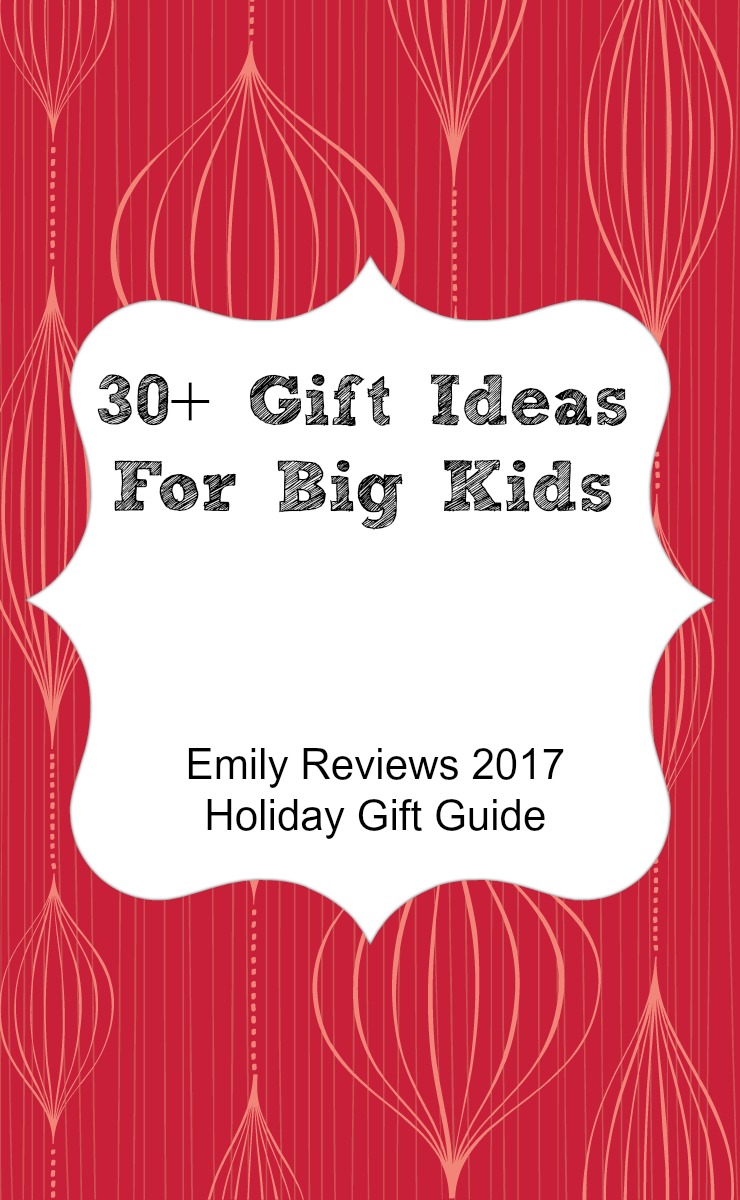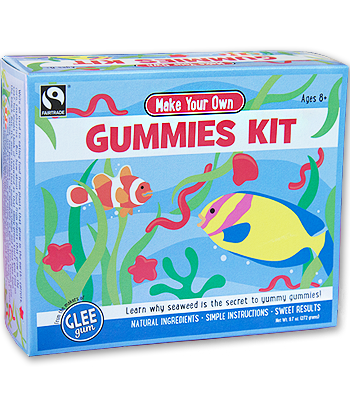 GleeGum is a brand that makes delicious, all natural gum and suckers. They use no artificial sweeteners, colors, preservatives or flavors. Their gummies kit allows kids ages 8+ to make their own gummies with ease. In addition to providing everything you need to make your own gummies, the kit explains the process. Learn why seaweed is the secret to yummy gummies!
Buy it: GleeGum. Use code EmilyReviews to save 15% off everything at GleeGum.com through  12/31/17 at 11:59 pm ET. One time only, one coupon code per order.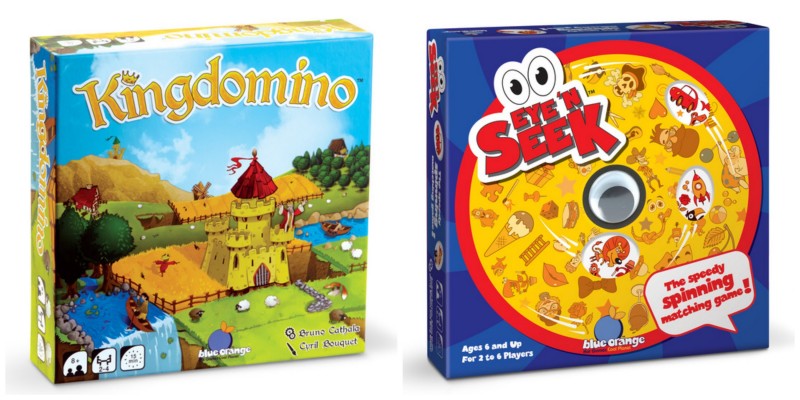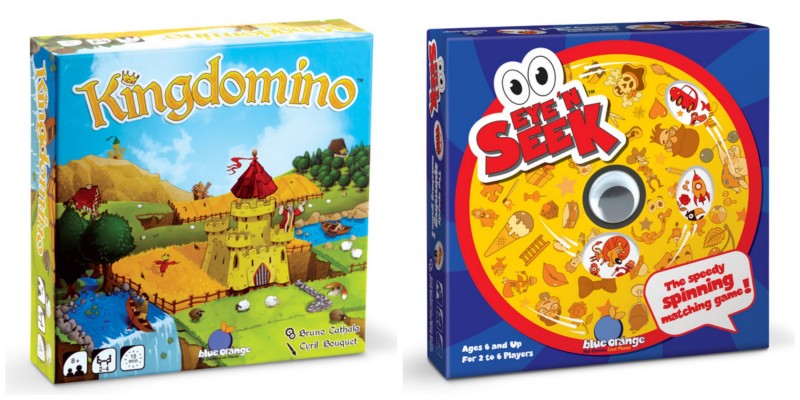 Games always make a great gift and the Blue Orange Games Eye 'N Seek and Kingdomino are fun choices for the 7 and up crowd.  Kingdomino will have players utilizing dominoes to build onto your kingdom while making sure to secure terrains with crowns.  The game ends when a 5×5 kingdom is complete and points are tallied.  Eye 'N Seek has players flipping cards and racing to spin the wheel and find a match.  Collect cards and win!  There are even six ways to play this fun game.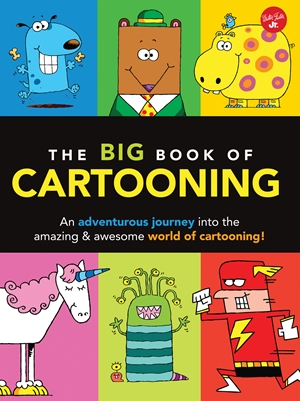 Walter Foster books illustrate step-by-step drawing instructions. The BIG Book of Cartooning is a creative guide for artists in training. It teaches the basics of cartooning, how to exaggerate featured, draw sill expressions and over the top gestures. The BIG Book of Cartooning also shows how to draw a variety of animals and characters. For a complete gift idea, give The BIG Book of Cartooning with sketch paper and pencils.
Buy It: www.Amazon.com
Win It: Enter the Walter Foster giveaway.
.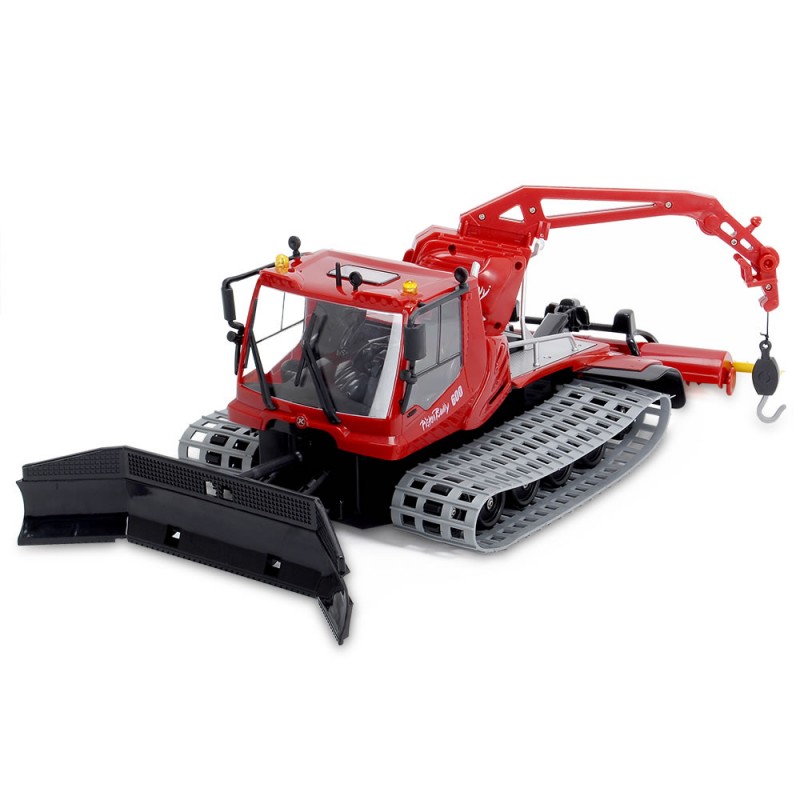 All remote control cars are cool, if you ask me. However, this remote control snowplow is probably the most unique R/c toy I've ever seen! It is exactly what it sounds like, a miniature snowplow that can be used outside to plow small amounts of snow! It even has a rear crane that can rotate 360 degrees! It's all very life-like and will likely capture the whole family's attention. I expect my whole family to be gathered outside watching this in action on Christmas morning.
Buy it: Hammacher.com.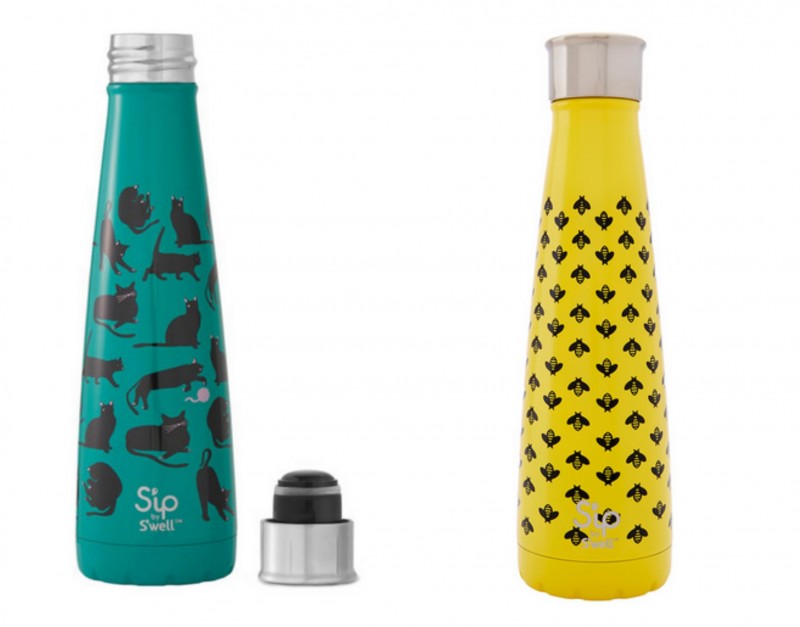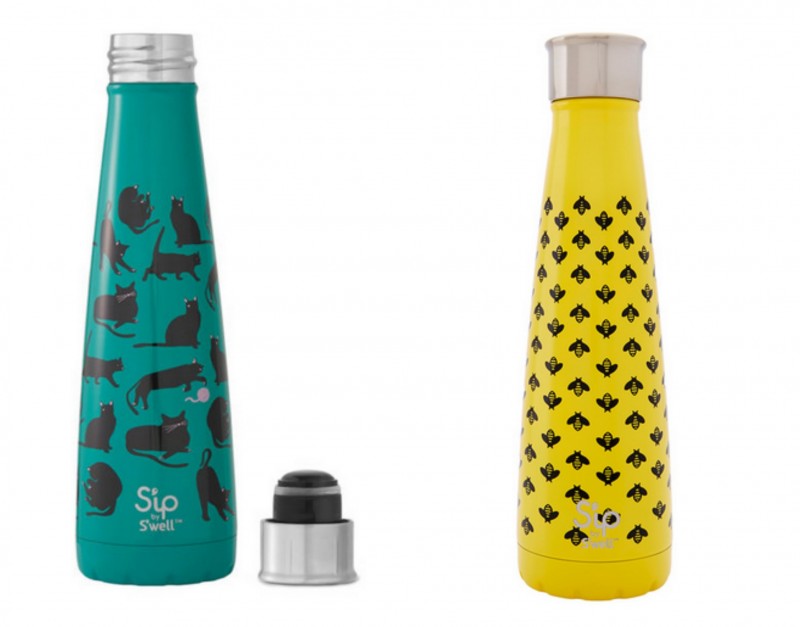 Whether looking for an awesome gift for a boy or girl, check out the S'ip by S'well Insulated Stainless Steel Water Bottles! Available in a variety of really fun designs, sip your drinks all day long as these bottles work to keep drinks hot for 12 hours and cold for 24. The leak free top design helps prevented the dreaded spills and drips. Plus, you won't have to worry about any metallic taste as these bottles are composed of double-walled, insulated 18/8 stainless steel for healthy hydration.  Measuring in at 10″ x 2.9 " x 2.9″, these bottles hold 15 ounces.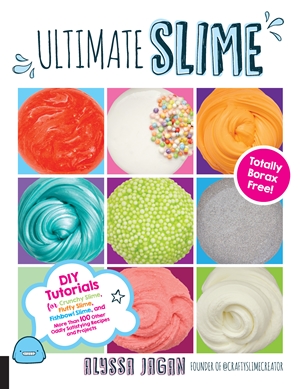 Quarry Books is dedicated to publishing instructional and inspirational books to readers of all ages. Their book titled Ultimate Slime by Alyssa Jagan is sure to be a hit this holiday season. Ultimate Slime is a DIY tutorial for more than 100 slime varieties. Ultimate Slime includes instructions for Crunchy Slime, Fluffy Slime, Fishbowl Slime, and more. For a complete gift idea, give the Ultimate Slime book along with the ingredients needed to complete a recipe.
Buy It: www.Amazon.com
Win It: Enter to win the Ultimate Slime book giveaway.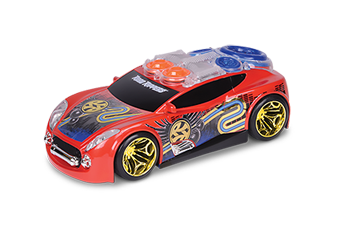 Toy State Street Beatz are custom-designed vehicle toys that are just plain cooler than your average toy car. My nephew loves playing racing cars and sports cars in general. I know he will love the Street Beatz car with it's high impact speaker-pulsing action. It also makes realistic vehicle sounds and has flashing lights. I can see this appealing to a rather wide range of ages.
Buy it: Amazon.com.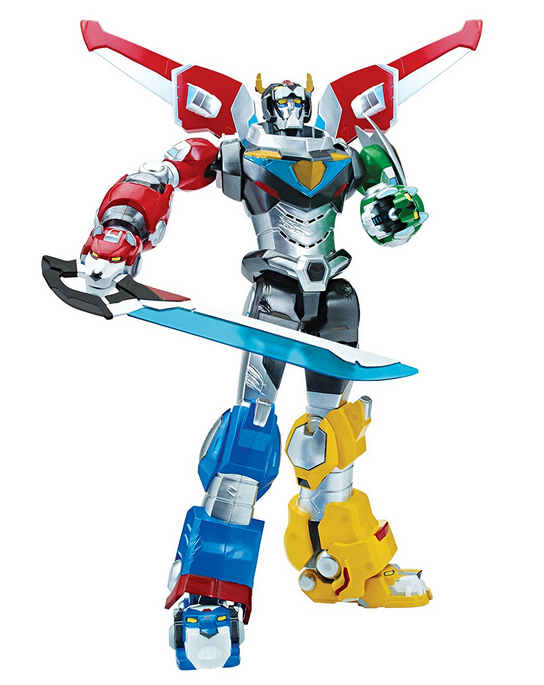 The Ultimate Voltron 14" Electronic Figure would be a surefire hit as kids can battle now the evil Galra forces with a highly detailed and feature-packed version of Voltron.  This Ultimate Voltron is not only generous in size, it has lots of great features including: over 20 phrases and sounds, "laser" projectile, incredible detail and articulation, face and chest light up, and of course Voltron's sword!  He's full of action, power, and FUN!  The quality design and all the attention to detail really makes this toy amazing.
Buy It: PlaymatesToys.com, Amazon and at Mass Retailers Nationwide.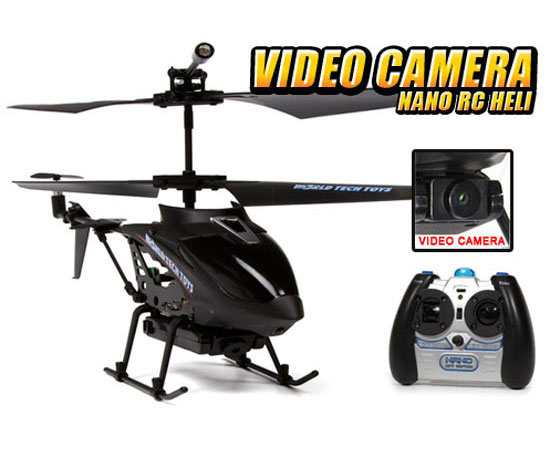 HobbyTron is the place to go for remote controlled vehicles. Their Nano Spy Copter Camera 3.5CH IR RC Helicopter is equipped with a gyroscope as well as a hi-res digital video camera for video and pictures. The Metal Nano Spy Copter can hover, fly forward, backward, up, down, clockwise and counter-clockwise. The Nano Spy Copter is ready to fly right out of the box! This is a great gift idea for budding pilots or RC enthusiast.
Buy It: Hobbytron.com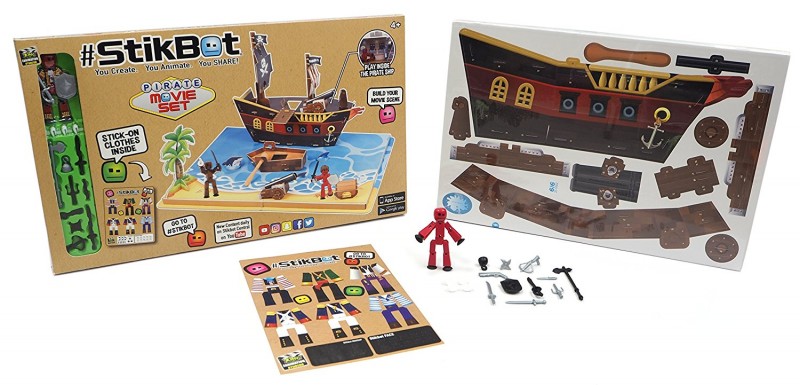 Kids love technology, so I'm always eager to find gift ideas that allow them to engage with technology they love in an educational way. Stikbot is a brand that offers kits that make it easy for kids to make stop-motion videos using a smartphone or tablet. The pirate scene set includes a Stikbot figure with pirate accessories, plus a pirate backdrop. This can be a great way to learn about making videos and directing and storytelling all at once!
Buy it: Amazon.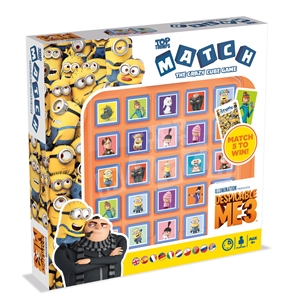 Kids love thematic games with their favorite characters. This Despicable Me 3 Match game from Top Trumps is no exception: adorable minions, evil bad guys and a simple yet compelling strategic game. Getting a match is simple, all you have to do is put 5 identical characters together, vertically, horizontally, and diagonally. Sounds easy enough except your opponent will try to do the same and will disrupt your game in the process. The final twist is that, once a match has been made, the opponent gets to flip 2 cards selected before the game and if either character is identical to the one in the match, they actually win the game! It's easy enough for children to understand yet it remains challenging because no two game will ever be the same.
Buy it: Top Trumps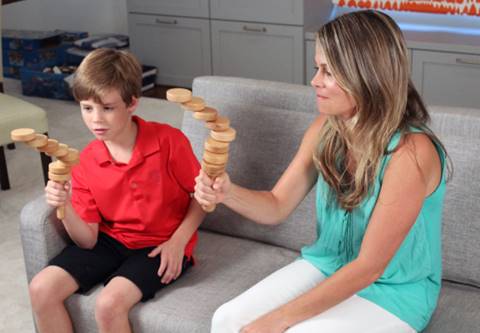 TrueBalance is surprisingly addictive toy that kids and even adults will love! It's deceptively simple at first glance: a stack of wooden disks that you try to line up. Except, the discs are have magnets inside them making it a lot more unpredictable and challenging. Initially designed as a medical device in Europe to improve fine motor skills,  TrueBalance is a great game of hand-eye coordination that will bring out anybody's competitive side!  No rules, no right or wrong way to play, no batteries! It's great to play solo or up the challenge by playing against the clock or with friends and family. It's designed for kids 8 years old and up but there's also a mini version for preschoolers coming out soon!
Learn More: Purchase yours on Amazon and have a look at their demo video.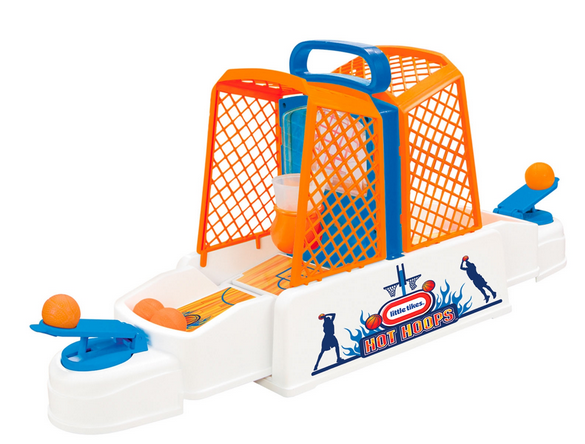 For those sports loving kids in your family or on your shopping list, check out the Little Tikes Hot Hoops.  Bringing indoor sports action and fun right to your table top, kids (and adults) love this fast pace game.  Play with one or two players, the spring loaded shooters lets players fire shots at the hoop in hopes of scoring.  Fold up when done for easy storage, this game is perfect for play on the go, during road trips, and everywhere.  Comes with four basketballs and delivers hours of fun!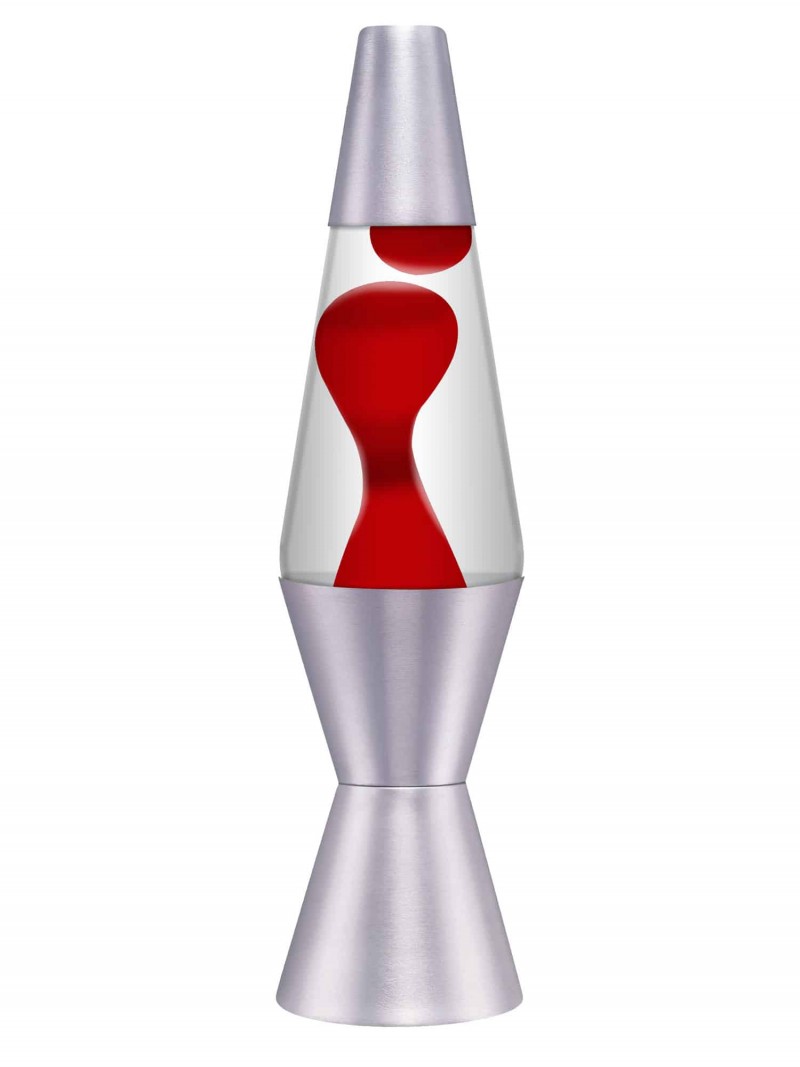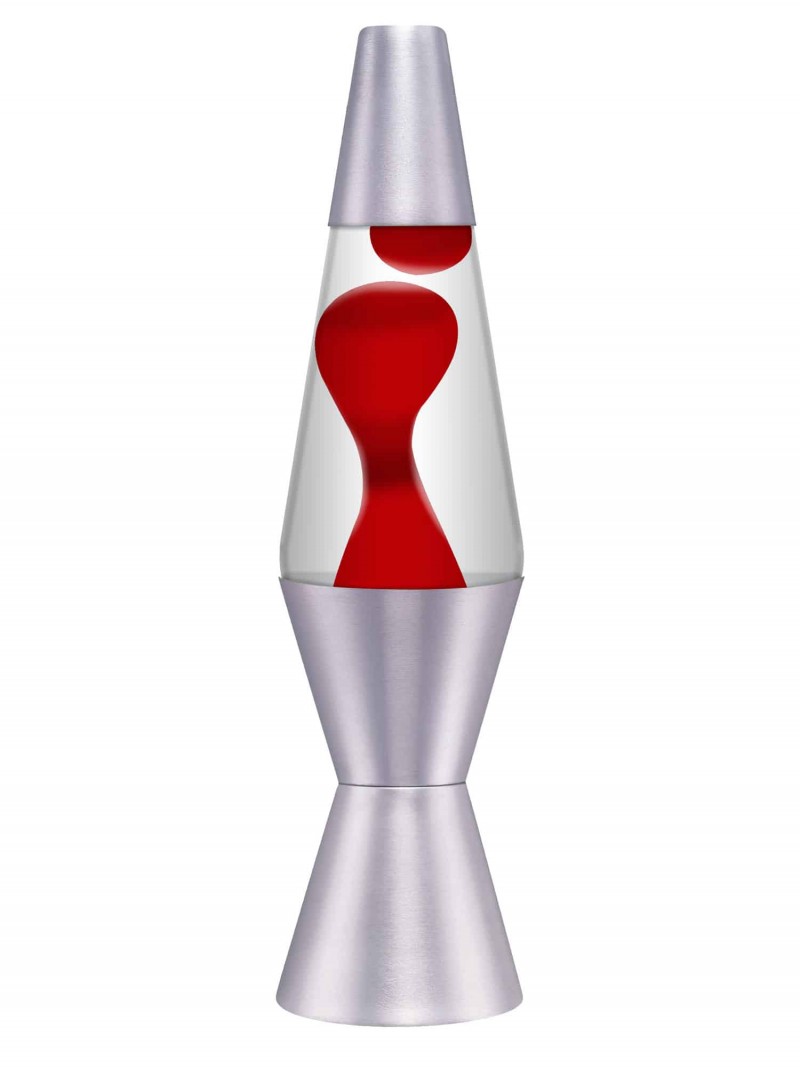 Lava Lamps have been around for decades. The 11.5″ Lava Lamp provides a soft relaxing glow. Unwind after a long day while watching the mesmerizing motion of wax blobs as they dance around the glass globe. Lava Lamps come in a rainbow of colors, an assortment of sizes and several different styles.
Buy It: Lavalamp.com
Win It: Enter to win the Lava Lamp giveaway.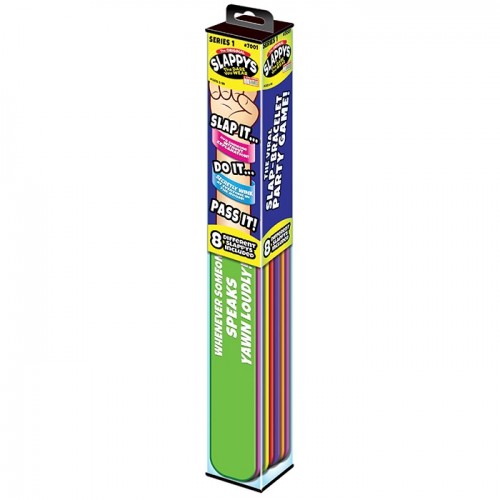 Remember slap bracelets? The Original Slappys is a game is a slap bracelet game! Each SLAPPY has instructions on it, so you simply slap one around a friend's wrist and then they have to complete the instructions on it. Some examples include "Sing I'm A Little Teapot" or "Constantly interrupt everyone." Once completed it's time to move on to the next person. These are great for parties, sleepovers or just enjoying with friends and family.
Buy it: ToyGenius.com.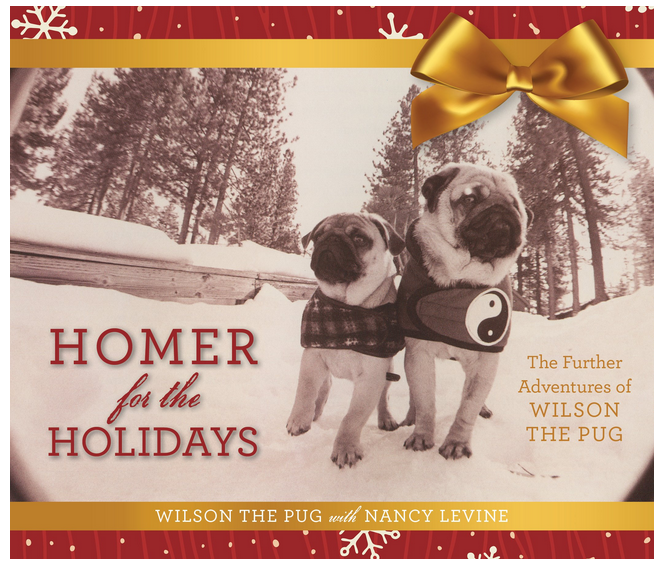 For some fun reading, wrap up SkyHorse Publishing's Homer For The Holidays Book.  Join along as Wilson The Pug and his new buddy Homer set out on a variety of adventures on their quest to find the puppy a home.  They end up going down some surprising paths, encounter lots of new friends, and even some trouble causing characters.  Things start to look bleak until Santa comes to help.  Pick up a copy to see if Homer gets his wish!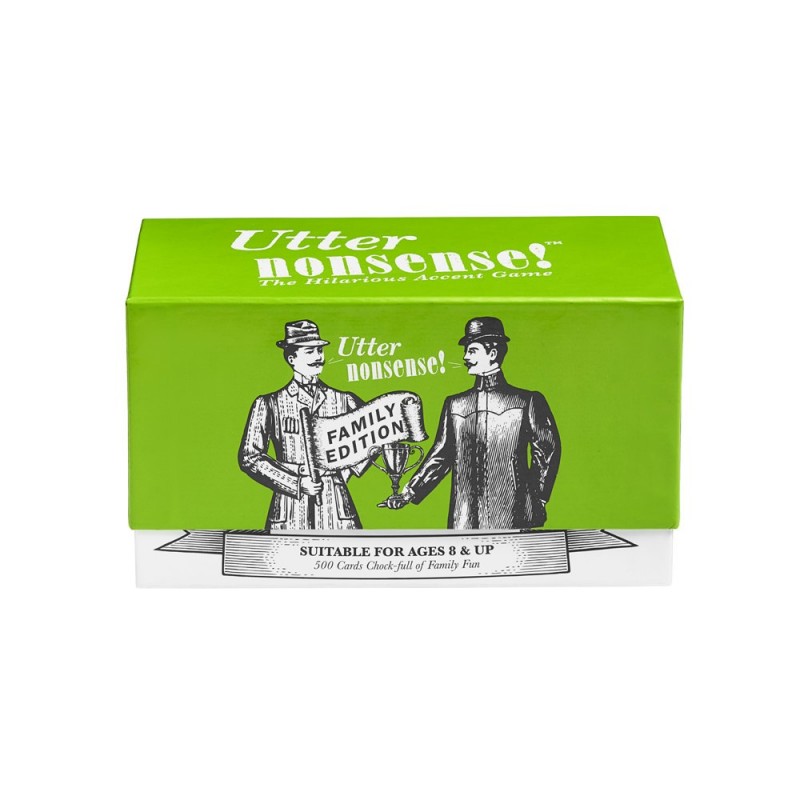 Utter Nonsense! – FAMILY EDITION is an entertaining game for ages 8 years old and up. Utter Nonsense! – FAMILY EDITION is a hilarious improv game. Players choose from 50 Accent Cards and 450 Phrase Cards. Once they have their assigned combination, they get to use their funny accent to say their silly phrase. You never know what to expect with Utter Nonsense! – FAMILY EDITION.
Buy It: www.Target.com
Win It: Enter to win the Utter Nonsense! giveaway.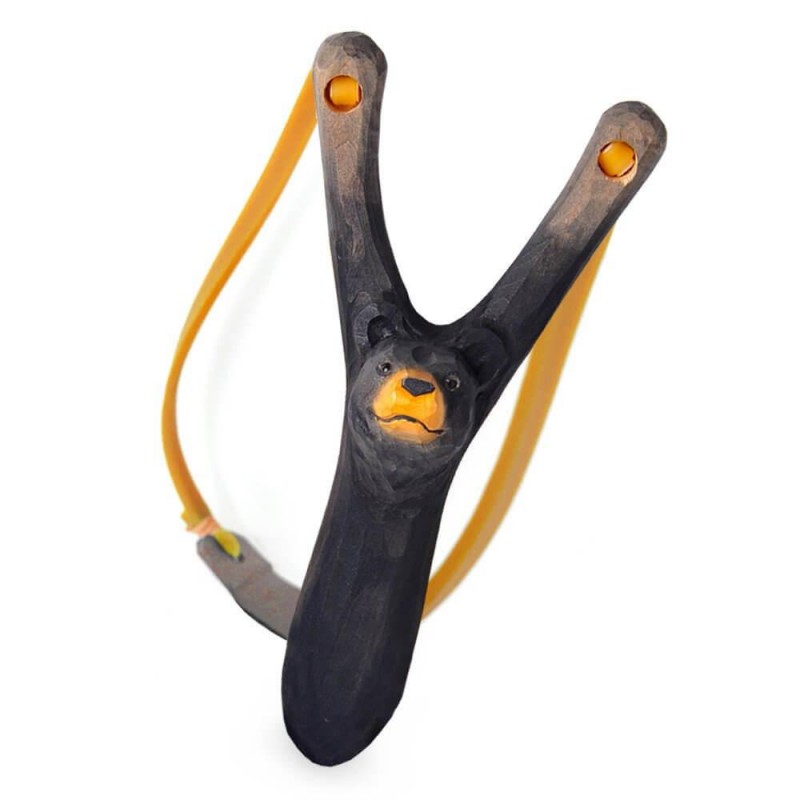 Slingshots are a classic toy that will still catch the eye of most kids. This wood-carved kids slingshot has a bear face which is just unlike any other design I had seen before. It has handpainted and the size is designed to be easy for children to use. It feels well made and sturdy yet is lightweight. Setting up some soda bottles in the backyard for target practice could make for great hand-eye coordination practice!
Buy it: AGreatLife or Amazon.com.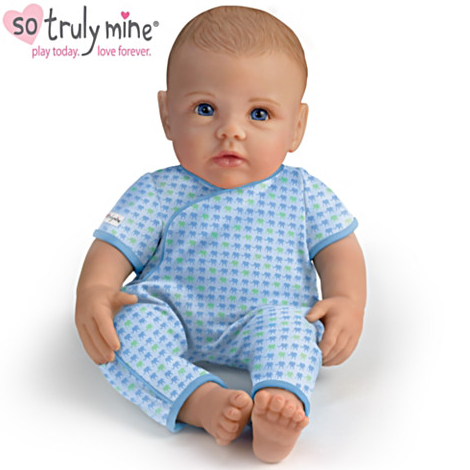 Available with a variety of different hair and eye colors, the Ashton Drake So Truly Mine Baby Doll is a gift to be cherished.  Both weighted and poseable, these dolls measure 15″ in length and are designed with some of the same popular features of their collectibles.  This darling baby boy arrives in a cloth diaper and soft blue checkered sleeper, ready for love.  Specifically created for children and designed to be the most life-like doll in the world by Master Doll Artist Linda Murray.  Truly a gift that will be loved and cherished.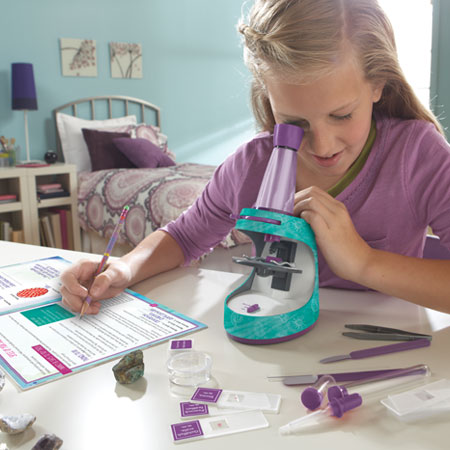 Educational Insights specializes in fun educational items. They have a collection called Nancy B's Science Club. Nancy B's products center around STEM studies. Nancy B's Science Club Microscope & Activity Journal is a perfect set for young scientists. The set includes a 2-in-1 Light and dissecting microscope with 30x, 100x, and 400x magnifications, a full set of science tools, a 22-page activity journal, and more. Nancy B's Science Club Microscope & Activity Journal is suggested for scientist aged 8-12.
Buy It: On Amazon.
Win It: Enter to win the Educational Insights giveaway. (ends 12/4)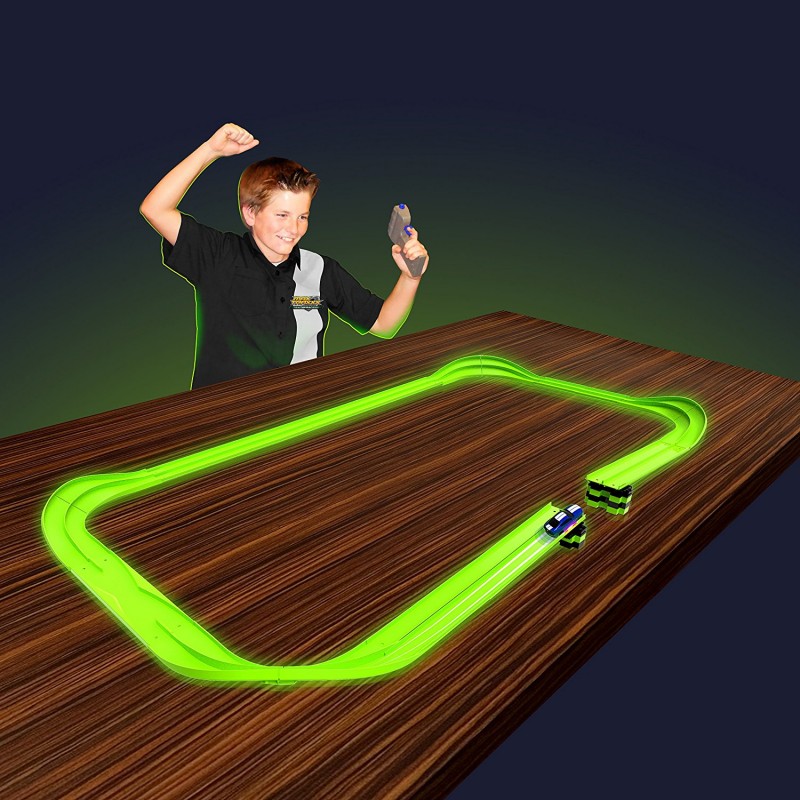 Max Traxx tracer racers remote control stunt set is a really cool twist on vehicle toys. These sets combine remote control cars and small car tracks! Instead of hand-propelling car around the track you can drive it with a remote. This particular track includes a Ford mustang car and a glow in the dark 24 foot track with four corners. The "stunt" part is essentially a missing piece of track that acts as a jump.
Buy it: Amazon.com.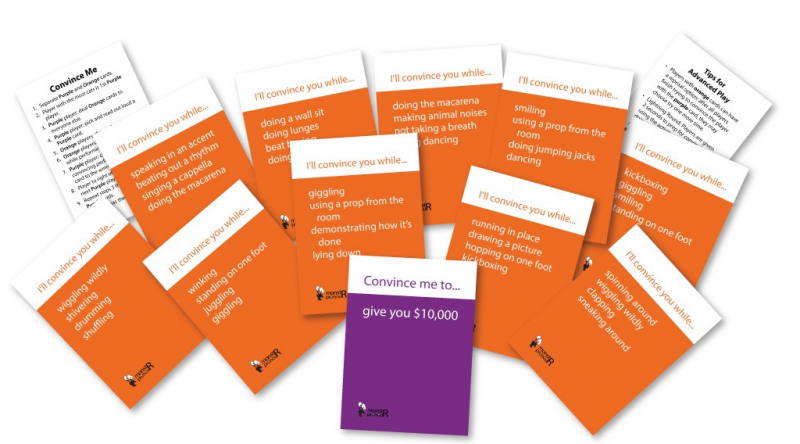 For a fun game for all ages, the Convince Me Card Game is where it's at.  A game that gets players up, moving, and active while being completely engaged in play.  The combination of mind, body, and imagination brings out personality traits while engaging in a fun social game with others.   It's a comedy action card game that is small enough to bring anywhere!  Camping, road trips, holidays, celebrations, picnics, and more are made extra fun with Convince Me!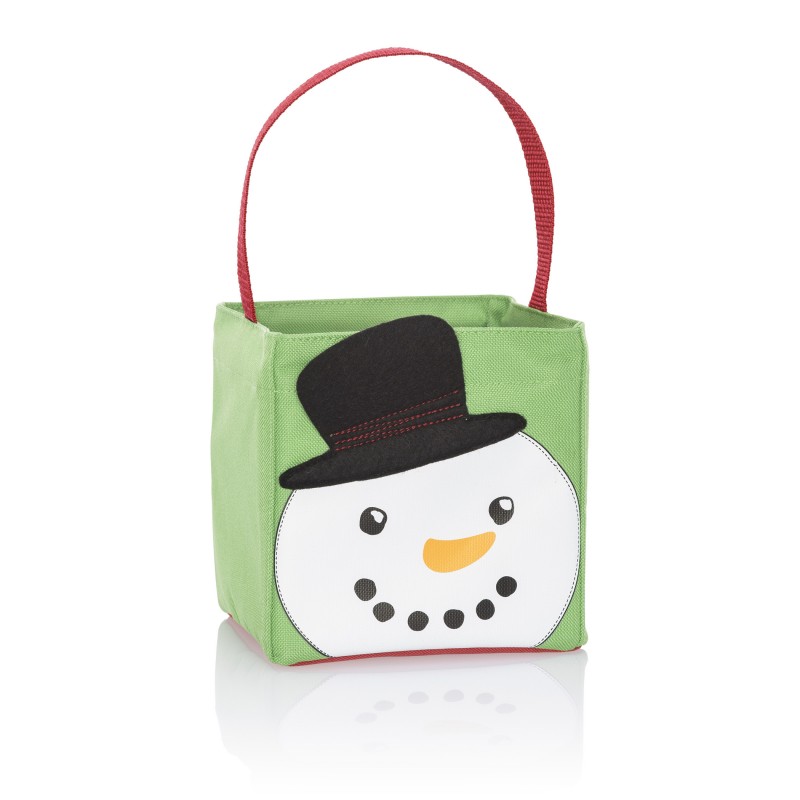 Thirty-One Gifts offers attractive storage solutions. The Littles Carry-All Caddy is handy for many things. Kids can use them to store arts & craft supplies, building sets, and so much more. Littles Carry-All Caddies come in a variety of patterns. They can also be personalized with an embroidered design, name, or initials. Thirty-One Gifts Little Carry-All Caddies are also great for holding holiday gifts. Learn more about Thirty-One Gifts in my review and enter to win the giveaway.
Buy It: www.MyThirtyOne.com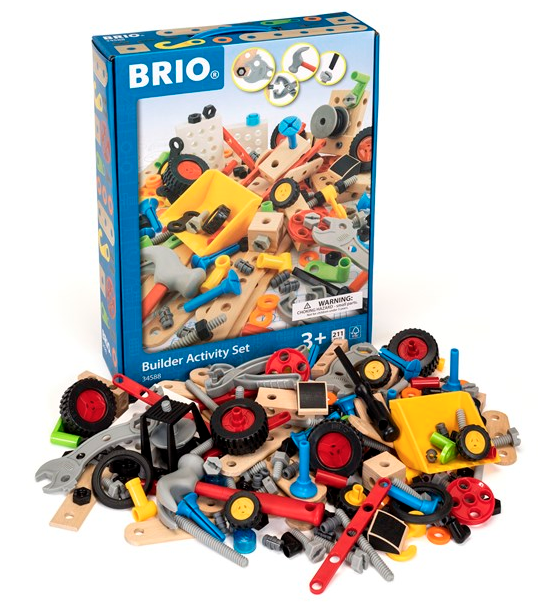 For the creative kids who love to build and create with their hands, the BRIO Builder Activity Set is sure to please.  Try all your ideas, build, take apart, and build again with this 211 piece set.  This fun set is packed in a perfect gift-giving package with a hand and even includes tools and new parts to inspire construction.  So many shapes and wheels, nuts and bolts, all a variety of colors in one package.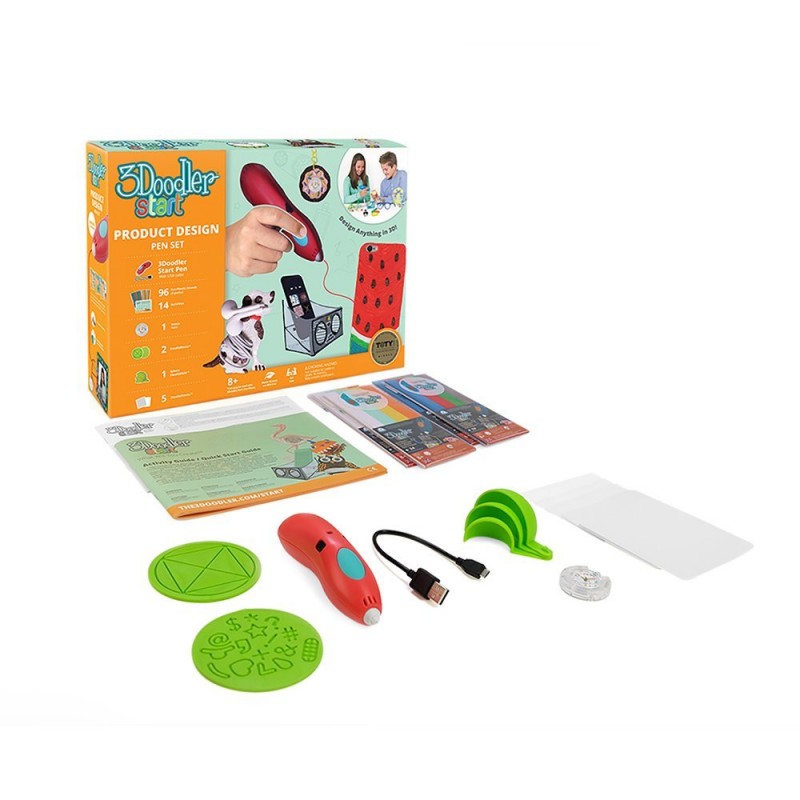 3Doodler lets kids create 3D objects with their easy to use Product Design Pen Set. The Product Design Pen Set comes with a 3Doodler Start Pen, USB, Activity Guide, four Mixed Plastic Packs, five DoodleSheets, two DoodleBlocks, Sphere Design DoodleMold, and a Watch Face. Users can design and create entertainment items and functional goods. With 3Doodler, kids creativity will really stand out! Learn more about 3Doodler in my review.
Buy It: The3doodler.com or Amazon.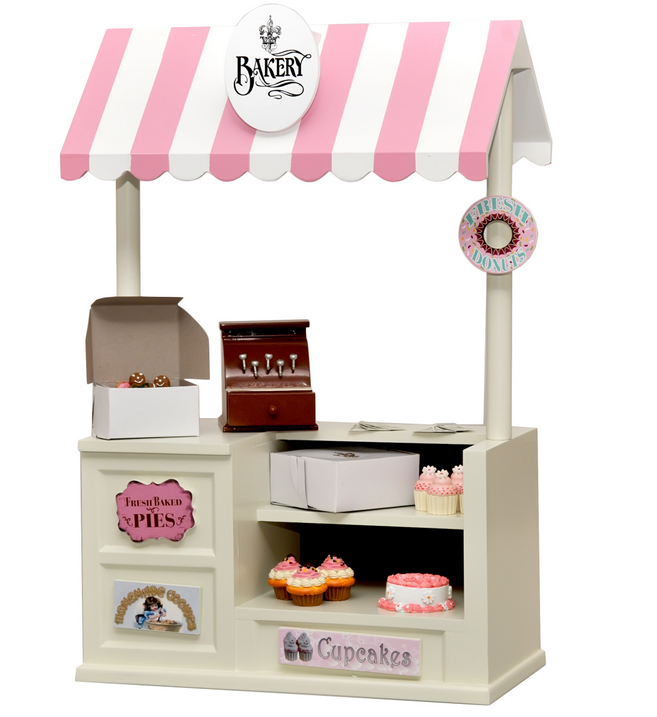 Gifting accessories, toys, and clothing for 18″ dolls always brings smiles and the Complete Bakery Shoppe Gift Set is a great choice.  Featuring realistic baked goods including 4 cupcakes, 3 muffins, 6 cookies, and a cake as well as 4 bakery boxes, play is loads of sweet fun.  This set also comes complete with the bakery shoppe stand with a canopy as well as a fun cash register with a working drawer.  The bakery signs are interchangeable and moveable too.  A completely irresistible and tasty set that is the perfect addition to 18″ doll play.
Learn More: Head over to my The Queen's Treasures Review (& Giveaway!) to learn more.
DISCOUNT: Use the code EMILYREVIEWS to receive 10% off your order. And this will be on top of the instant savings you will receive when you create an account on their website. There is now a pop-up that will direct you to where they need to go to sign up. This one-time code is good until 01/01/2018.
Buy It: TheQueensTreasures.com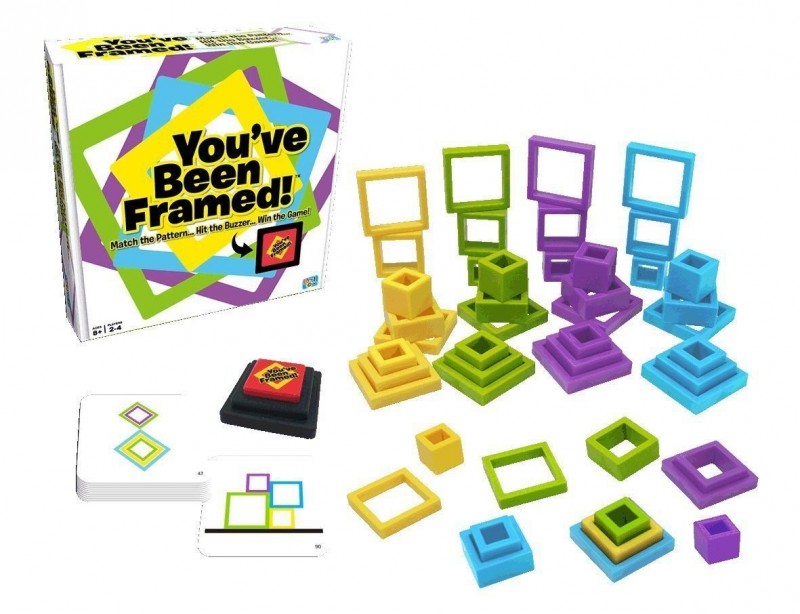 You've Been Framed! is an educational and entertaining game from Getta 1 Games. You've Been Framed! is geared for 8 years of age and up and can accommodate 2 to 4 players. This is a game of speed because each player is trying to hit their buzzer before their opponents do. It improves visual perception, spatial reasoning, and finer motor skills. Learn more about Getta 1 Games in my review and enter to win the giveaway.
Buy It: Getta1games.com or Amazon.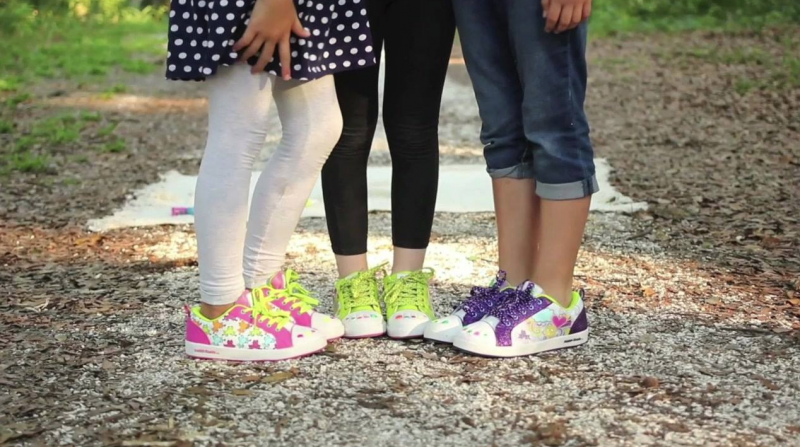 For a fashionable and useful gift, head over to see the Bobbi-Toads Sneakers.  Unique styles that include paint-able toes, flashing light up toes, and decoration stickers, kids love them!  They are available in a variety of different colors, styles, and designs and will soon have a boys style too.  The paint-able toes can be removed with nail polish remover so kids can customize their shoes again and again.  Super fun and super stylish!
Buy It: BobbiToads.com
DISCOUNT: Be sure to use the code MIRANDA20 to receive 20% off your purchase PLUS free shipping!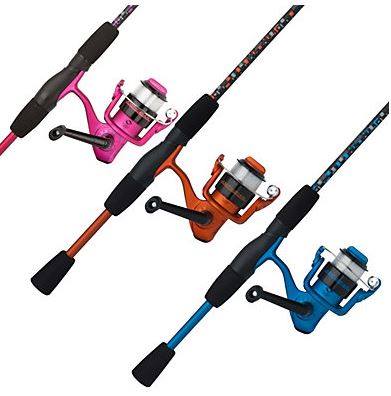 Shakespear knows that anglers come in all ages. Their Amphibian Spinning Combo is perfect for kids who want to fish alongside their buddy. The Amphibian Spinning Combo has a tubular glass spinning rod, EVA split grips and a pre-spooled 6lb line. The rod length is 5'6″. The Amphibian Spinning Combo is offered in blue, orange, and pink.
Buy It: http://www.shakespeare-fishing.com
Win It: Enter to win the Shakespear giveaway.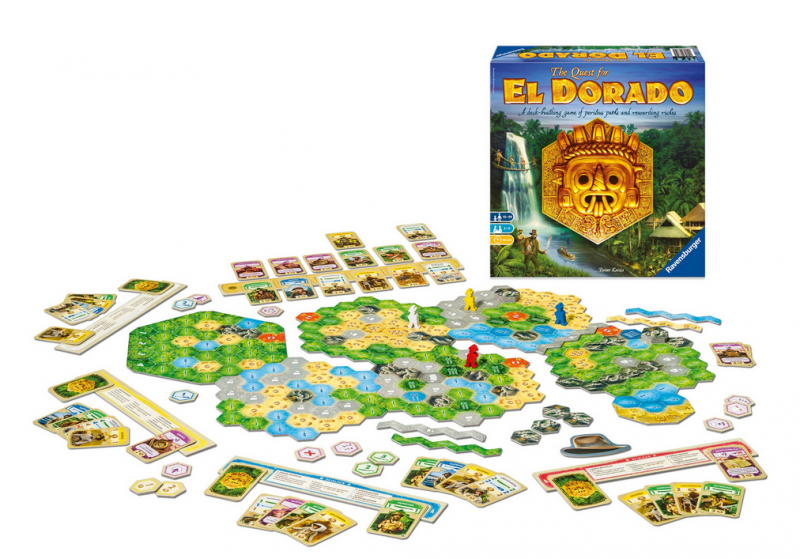 Do you dare to search for the Golden City?  Head out on The Quest For El Dorado, a deck building game of perilous paths and rewarding riches this year.  Head out on an expedition and lead through the jungles of South America.  Start with a good plan, the right equipment, and some expert explorers on an adventure of a lifetime.  Players need to discover the best route through the wilderness with your team and to win the race to El Dorado!  Every route leads to new challenges and every game will be different.  A must play!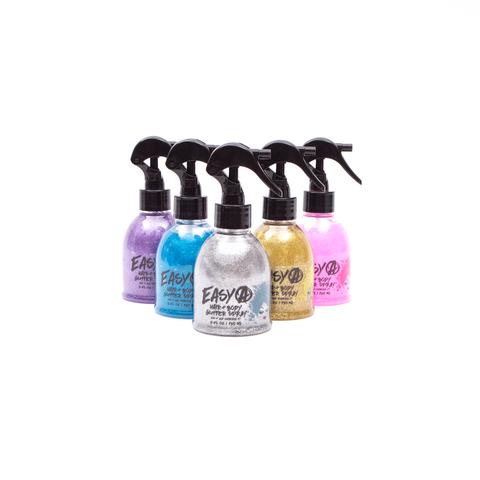 Easy A is a new line of premium hair care products.  Easy A Hair and Body Glitter is perfect for adding a little sparkle from head to toe. It is fun to use and comes in a rainbow of colors. Easy A Hair and Body Glitter is free of parabens and made in the USA. Learn more about Easy A in my review and enter to win the giveaway.
Buy It: Helloeasya.com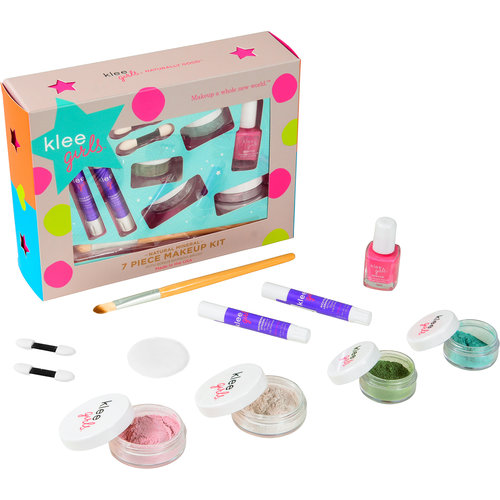 Klee Girls Natural Make-up makes dressing up fun! The Far and Wide kit is a great beginner set. It comes with Yellowstone Trail eyeshadow, Lake Michigan Dip eyeshadow, South Beach Dawn blush, Silver Sparkles body shimmer, Raspberry Strudel organic lip shimmer, Rich Pink Lemonade organic lip shimmer, Denver water-based nail polish, and a bamboo cosmetic brush. Learn more about Klee in my review and enter to win the giveaway.
Buy It: https://iloveklee.com

GiftYou is not a gift, but a gift service. Are you worried about giving gifts that your friends and family members will love? Sign up for giftYou, make your wishlist and ask your family members to do the same! It's a way to swap wish lists and ensure that everyone gets gifts they really want and will use. Plus, you can mark items as purchased regardless of where you shop at to help prevent duplicate gifts.
Sign up: giftyou.com.

Hi there! I am Emily Evert, the owner of Emily Reviews. I am 28 and live in a small town in Michigan with my boyfriend Ryan and our two pugs. I have a large family and I adore my nieces and nephews. I love reading memoirs, and learning about child development and psychology. I love watching The Game of Thrones, Teen Mom, Sister Wives and Veep. I like listening to Jason Isbell, John Prine, and other alt-country or Americana music. I created Emily Reviews as a creative outlet to share my life and the products that I love with others.
This post currently has 15 responses.