I received product from Fat Brain Toys to facilitate this post.  All opinions are my own.
 Are you on the hunt for some really great gifts for the children in your life?  Look no further than Fat Brain Toys.  Definitely, NOT your typical toy store as you won't be dodging licensed, cheaply made toys.  Instead, they offer THOUSANDS of quality, open-ended toys, games, and gifts that entertain and educate.  This small, family owned business provides an unparalleled selection of quality products that will have you coming back again and again.  So today, I'm thrilled to feature four of our favorites!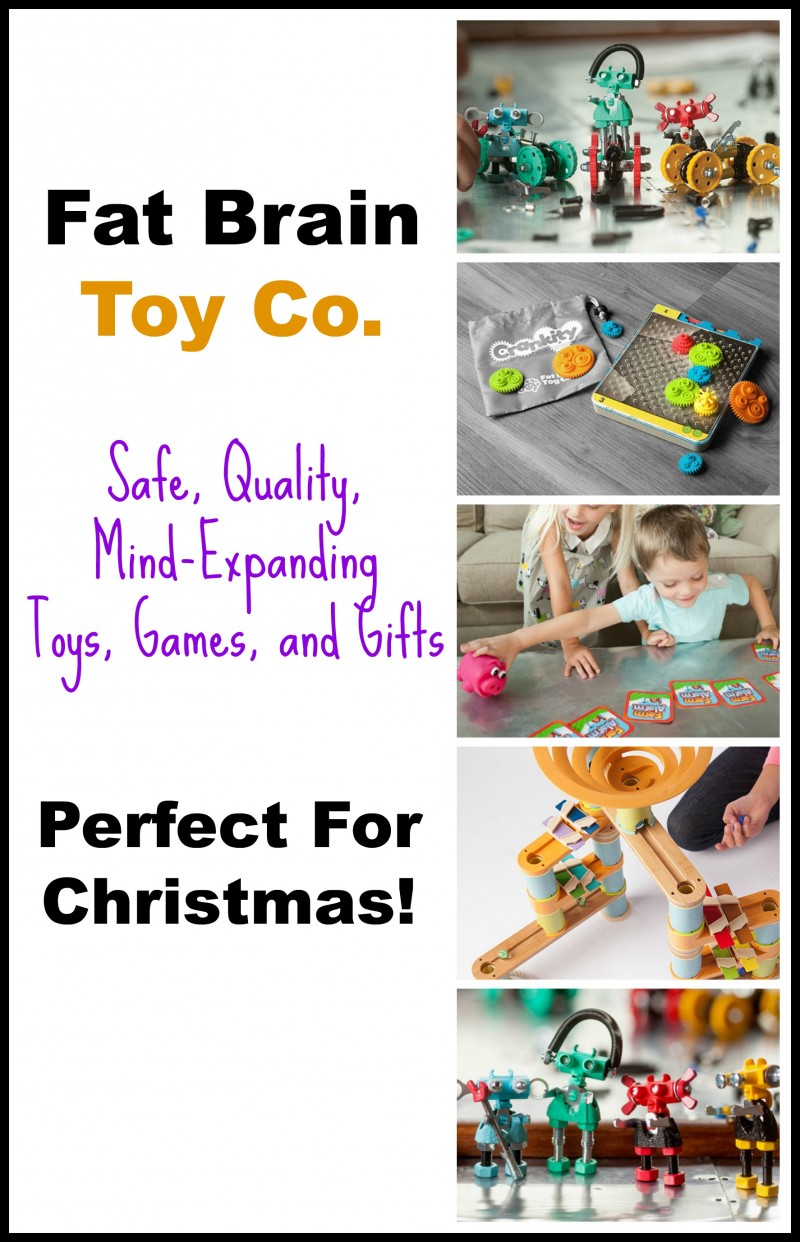 Bamboo Builder Marble Run
We've all seen the junky plastic marble mazes that fall apart and disappoint kids everywhere.  So this year, head over to Fat Brain Toys and check out their awesome Bamboo Builder Marble Run instead!  Beautiful, powerful, and Eco-friendly, this is the best marble run I've ever seen!
You can choose from a variety of Bamboo Builder Marble Run sets that all feature hand-crafted, carbonized tracks, sustainable wood powder spirals, and colorful bamboo cylinders.  Because the kids are the builders and crafters, there are infinite combinations for the creations that can be constructed.  This means that play is fresh and fun every single time!  You can even combine the four available set options to make the ultimate metropolis Marble Run.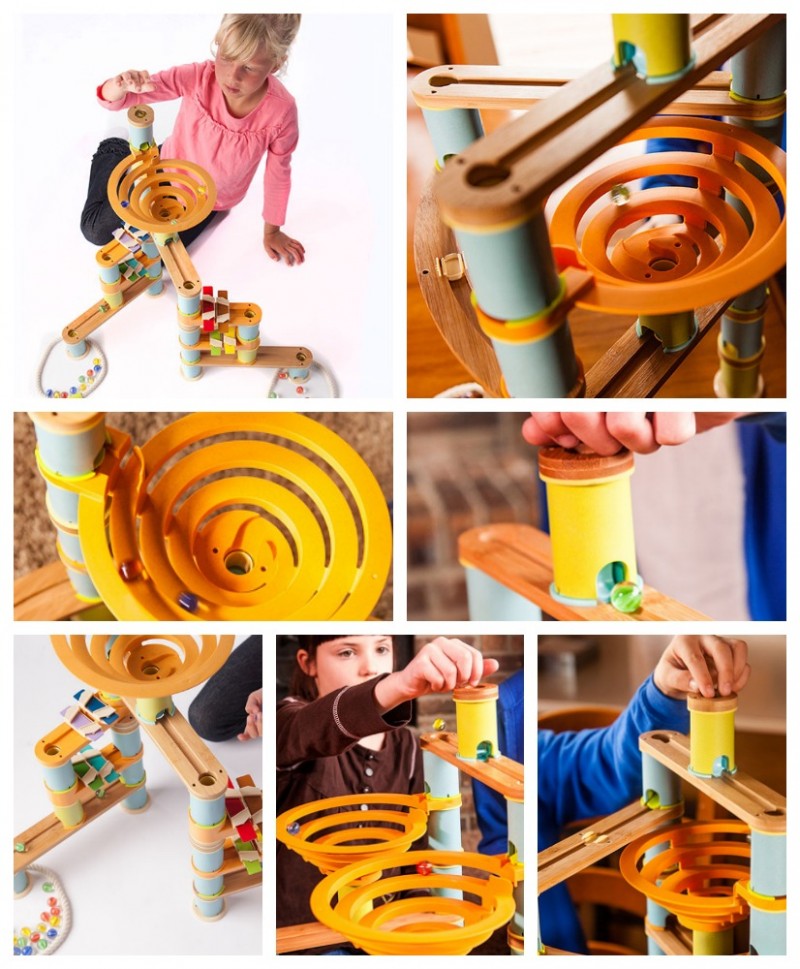 The Bamboo Builder Marble Run is strong and sturdy, with beautiful construction.  Playing with this awesome set offers many benefits including: encouraging fine motor skills, visual-spatial skills, early engineering skills, critical thinking, creativity, and so much more.  Truly something that will be enjoyed time and time again.
Farm Alarm
The silly sequencing memory game, Farm Alarm, provides farm fresh memory FUN!  Perfect for ages 5 and up, kids work on learning animal sounds and repeating them in the order of the cards.  Remembering the sequence is only half the fun though.  Because if you make the wrong noise and break the sequence, another player can grab the pig and "squeal" on you!
Building key skills while playing is the perfect combination.  During this fun and fast paced game, children improve memory skills, communication, sequencing, and auditory development.  Adding even more fun is that the pig even oinks when squeezed.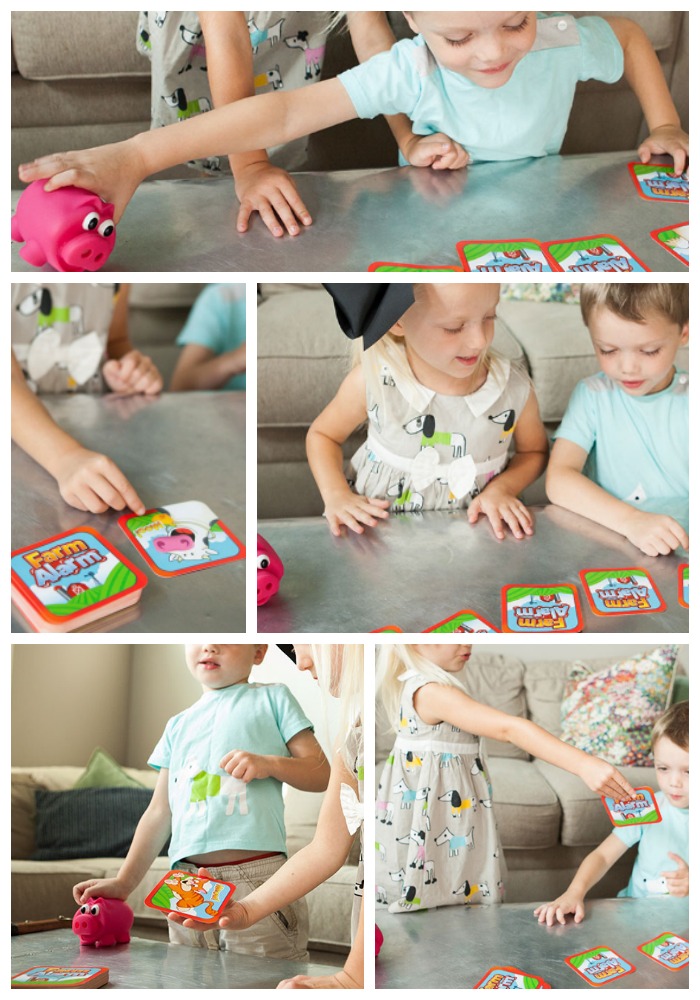 Help kids  build brain power and auditory memory through the joy of game play.  Farm Alarm includes: 42 cards, soft rubber pig, and  a barn storage box to keep everything safe.  Accommodates two or more players.
Crankity Brainteaser
The gear-connecting, brain-teasing contraption known as Crankity gets a players mental gears cranking.  The object is actually simple: just build a puzzle solution between the red gear and the yellow wheel. Then, when the gear teeth interlock, you will be able to turn the wheel which sends the whole contraption spinning!
Do you think you have the puzzle solved?  Simply give that yellow wheel a turn to see if your contraption spins.  Check it out, as long as the red gear spins along with all of the gears you have to use, you just engineered a solution to the puzzle!   Great job!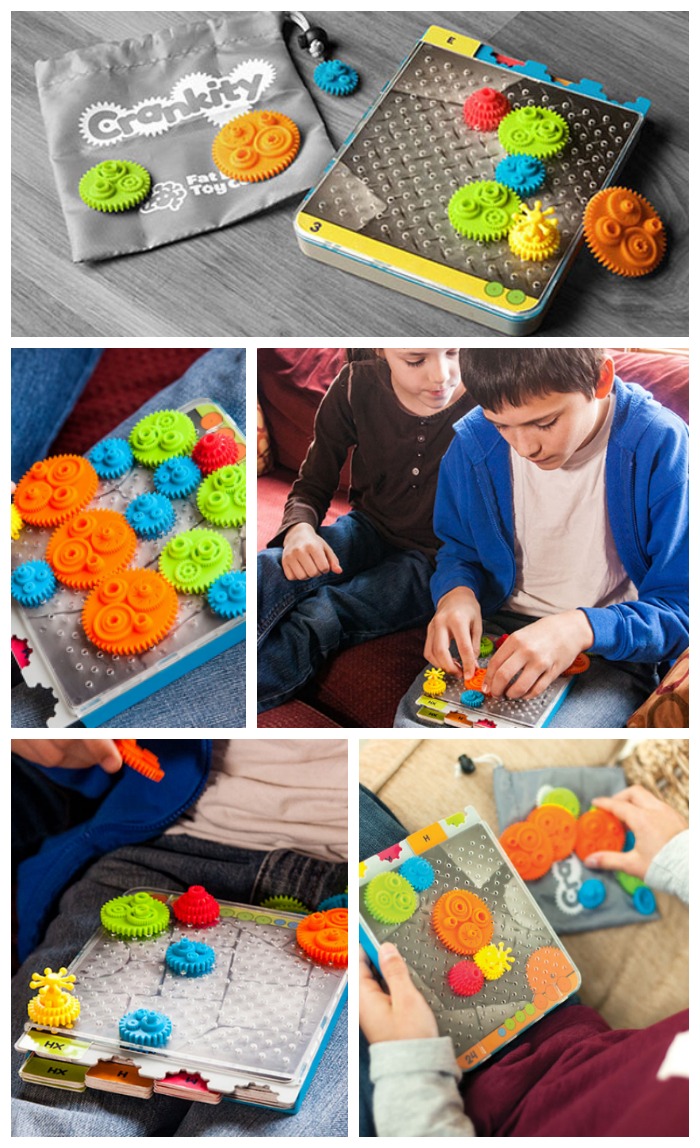 This single player gear-connecting, brain teasing contraption encourages problem-solving, critical thinking, and concentration.  Geared for ages 6 and up, Crankity offers four levels of problem-solving (Easy, Medium, Hard, Extra-Hard) puzzles.
The OFFBits
The "nuts and bolts" of character-building creativity is just one step away with the help of The OFFBits from Fat Brain Toys.  The OffBits system brings a unique new twist to classic construction fun by combining familiar parts (uniquely designed nuts, bolts, and springs) and a cutting edge design.  Playing and building with The OFFBits encourages fine motor skills, visual-spatial skills, planning, creativity, critical-thinking, problem-solving, and, imaginative play.  Every kit comes with instructions for building 3 fun models.  Choose from a variety of characters or vehicles!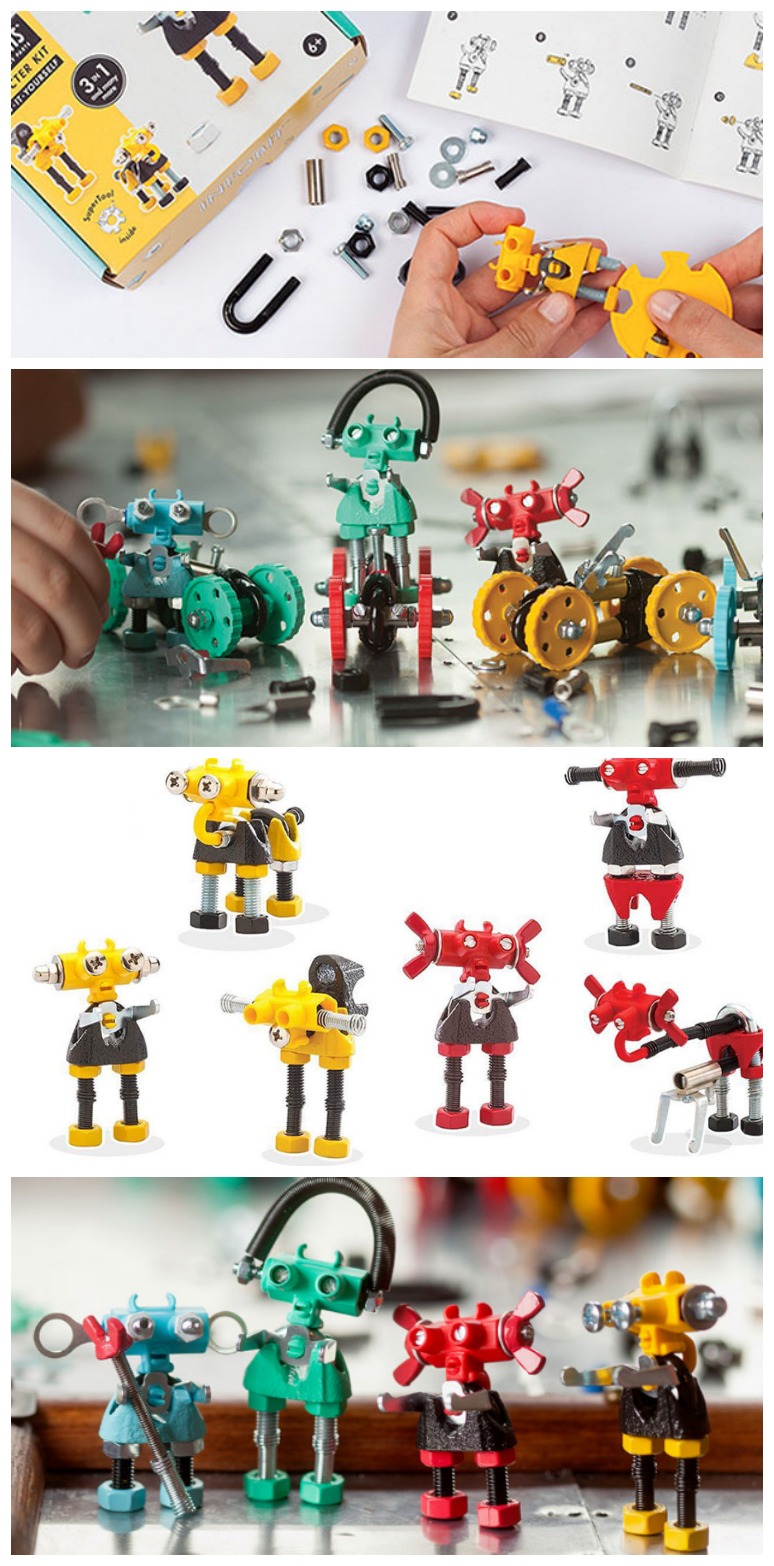 Tell me what you think! Aren't these toys and games really neat? Which Fat Brain Toys is your favorite?
Buy It: Head over to Fat Brain Toys to see for yourself the great selection of products they offer.
Connect: Don't forget to like Fat Brain Toys on Facebook and follow them on Twitter and Instagram for all the latest news and promotions.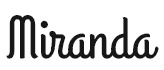 I'm a city girl turned country by my awesome husband and we have three busy boys and two darling daughters. I love spending time with my family, reading Karen Kingsbury novels, and catching up with friends while our kiddos have play dates. I'm blessed beyond measure and can't wait to see what God has in store.
Follow Miranda on Pinterest | Twitter| Blog | Instagram
This post currently has 12 responses.