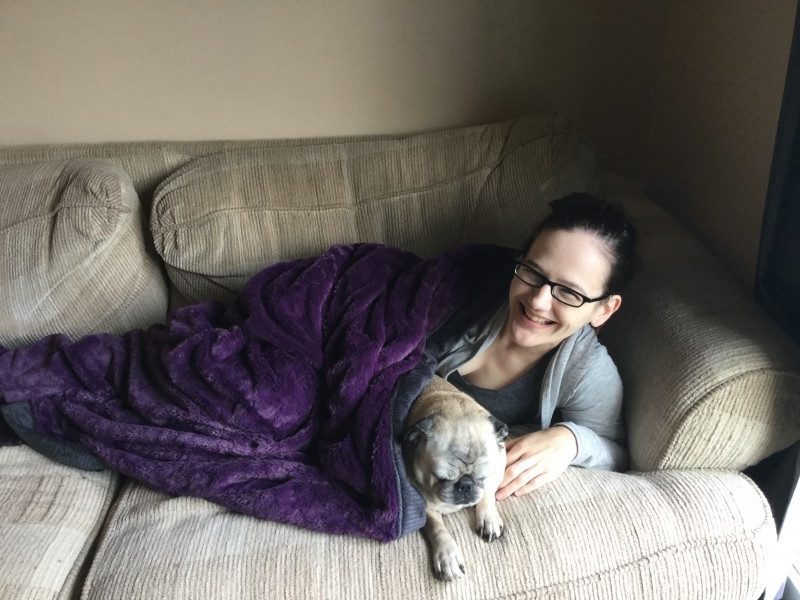 I was sent a Saranoni Plush blanket for my holiday gift guide. All opinions are my own.
I've always adored blankets. I attached to one particular blanket as an infant and clung to it for most of my childhood. I remember requesting a specific blanket to sleep with when spending the night with my grandparents because it was the softest. I also remember having sleepovers at friends' houses and being given a rough blanket, only to commit to bringing my own blanket when sleeping away from home. When I go to hotels I bring my own blanket. When I was hospitalized a couple years ago I asked someone to bring me my favorite throw blankets to cuddle with during the day. There is just a unique comfort that comes with cuddling up with a warm, soft blanket.
Saranoni offers a wide range of blankets for all ages. Many of them look gorgeous and would make wonderful gifts. However, as soon as I saw the >Lush XL blanket in eggplant and charcoal my mind was made up. I absolutely adore deep purples so the eggplant color really drew me in. Gray is my second-favorite color so I felt like this blanket was designed just for me.
It's softer in person than it appears in the photos, and that's really saying a lot! At 60″ x 80″ it is very generously sized, larger than your average throw blanket. I love how I can cover my whole body with it from shoulders to feet, and have access remaining. Ryan & I have cuddled under this blanket while watching movies and it's big enough for us to share. My dogs even love it! I did not call them or pose them for this photo. I just sat on the couch with this blanket and they came to snuggle.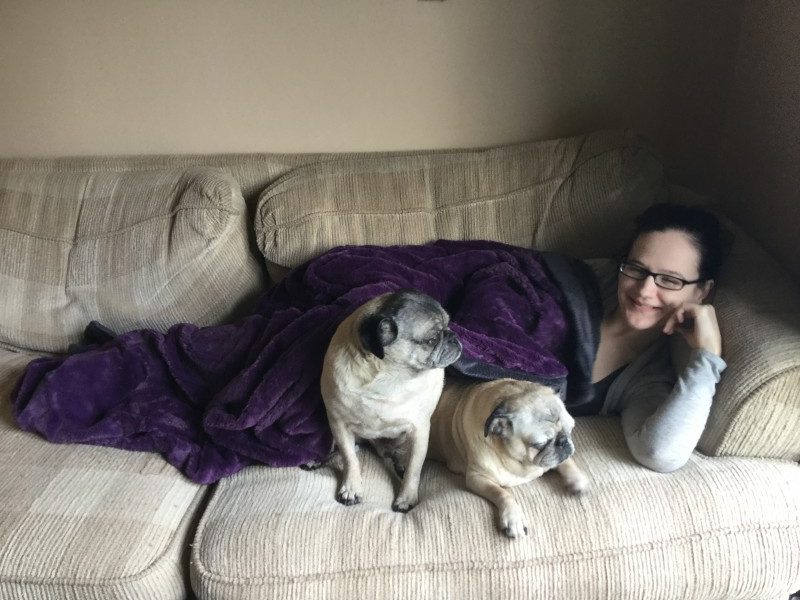 Saranoni offers lush blankets in several different color variations, and in several sizes.
Buy it: Saranoni's biggest sale of the year is on Black Friday. The sale begins at midnight on Black Friday for eastern time zone, or late Thursday night in other time zones (9pm on the 23rd for pacific time zone).
Win it: A $50 gift card to Saranoni! Enter via the Giveaway Tools form below. The giveaway will end December 3th at 11:59pm EST. Giveaway is open to the US.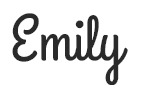 Hi there! I am Emily Evert, the owner of Emily Reviews. I am 28 and live in a small town in Michigan with my boyfriend Ryan and our two pugs. I have a large family and I adore my nieces and nephews. I love reading memoirs, and learning about child development and psychology. I love watching The Game of Thrones, Teen Mom, Sister Wives and Veep. I like listening to Jason Isbell, John Prine, and other alt-country or Americana music. I created Emily Reviews as a creative outlet to share my life and the products that I love with others.
This post currently has 9 responses.