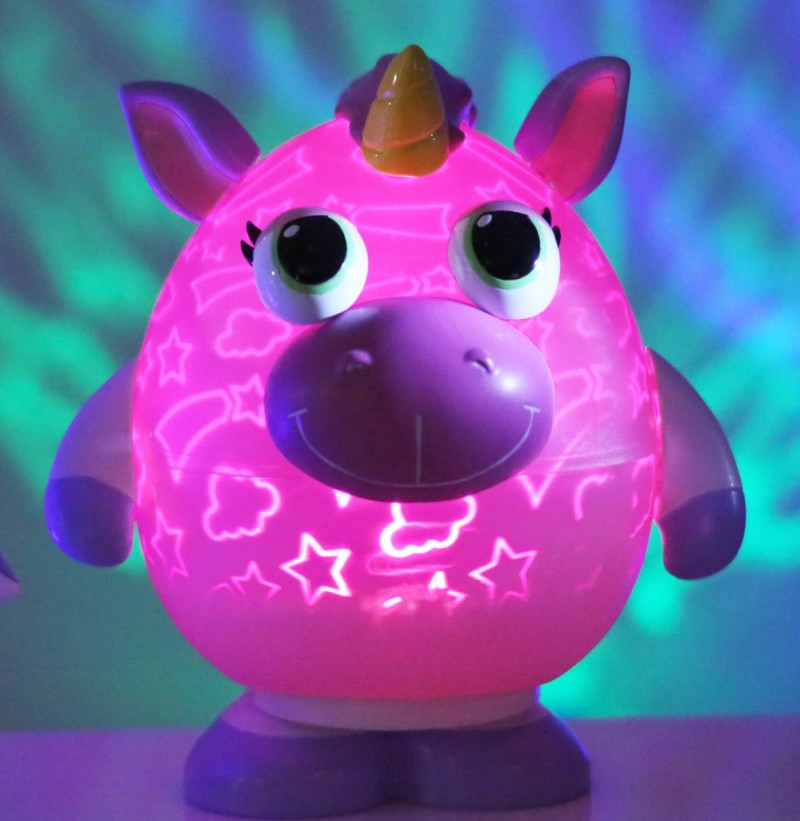 I was sent PlayBrites for holiday gift guide inclusion. All opinions are my own.
If you're looking for a gift that a kid will get excited while opening, as-seen-on-TV gifts are very likely to get it. I think seeing commercials for items gets kids more excited about a gift than they would ordinarily be. I've gotten gasps before when giving as seen on TV toys! This year, a hot gift for kids are PlayBrites. These are animal-themed toys that light up to provide a light show on the walls or ceiling of your child's room. They come in many creatures including bunny, kitty, puppy, dino dragon, shark, and unicorn.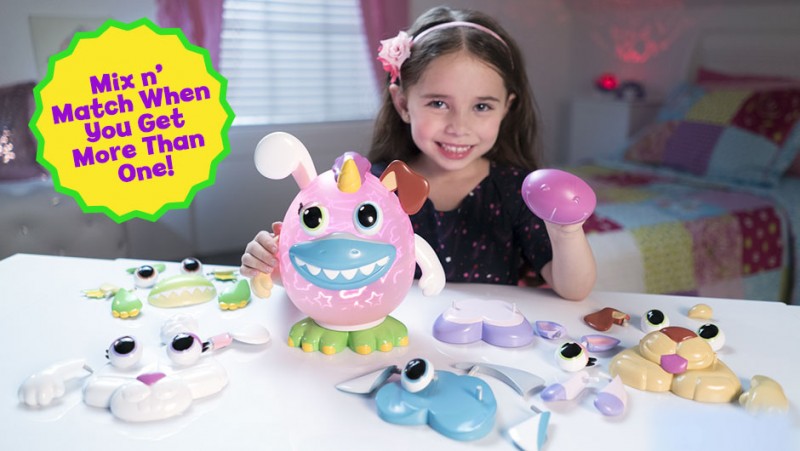 They come with eyes, mouth, hands and ears that can be moved around. If you own more than one, you can mix and match their faces to create funny combinations. The light projected can change colors. There is a tap light function that works day or night. The top can be removed to create a light show on the walls or ceiling. Also, the space inside of the PlayBrite can be used to store the face accessories when not in use. There is an automatic shut-off function, so if your child falls asleep with her PlayBrite in use, it will turn off on its own after a while.
I've heard multiple kids in my life asking for a PlayBrite as a holiday gift so I know they will be a hot gift idea this holiday season. I like how they are available in several different animals and colors, to suit a range of interests. My niece is really into unicorns right now, sot hat is a particular favorite for us.

Win it: A kitty PlayBrite! Giveaway is open to the US and will end 11:59pm EST on 12/21/2017.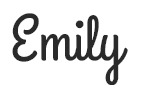 Hi there! I am Emily Evert, the owner of Emily Reviews. I am 25 and live in a small town in Michigan with my boyfriend Ryan and our two pugs. I have a large family and I adore my nieces and nephews. I am a calorie counter who loves soda. I budget to save money so I can spend it on my dogs. I love reading memoirs, and learning about child development and psychology. I love watching The Game of Thrones, Teen Mom, Sister Wives and Veep. I like listening to Jason Isbell, John Prine, Kris Kristofferson and Blue October. I created Emily Reviews as a creative outlet to share my life and the products that I love with others.
This post currently has 2 responses.