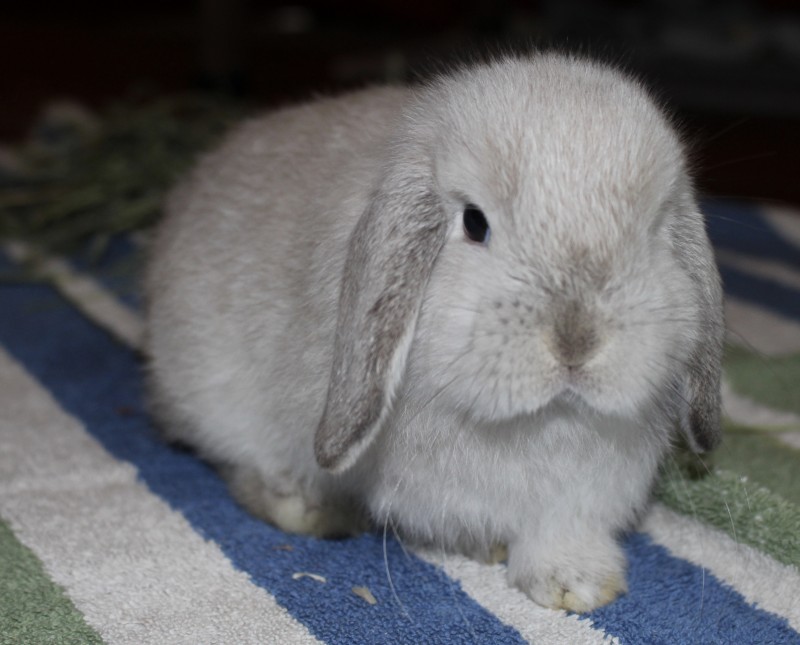 We've had our Bunny Fuz for a year now. Since Easter is coming soon, I thought I would share a post with some things you should think about before getting a bunny as a pet.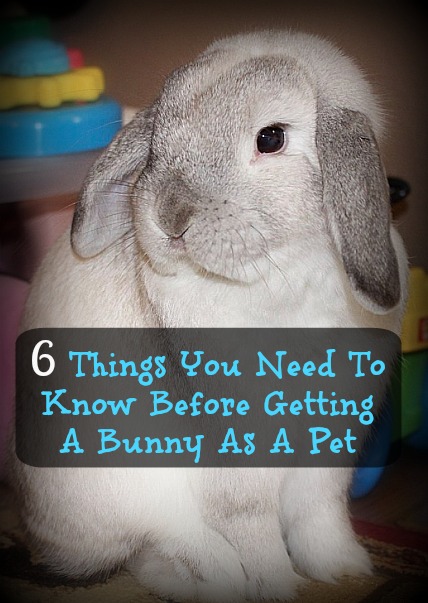 1. Bunnies are a long term commitment. They live 10 years on average. If you can't make a long term commitment a bunny might not be the right pet for you.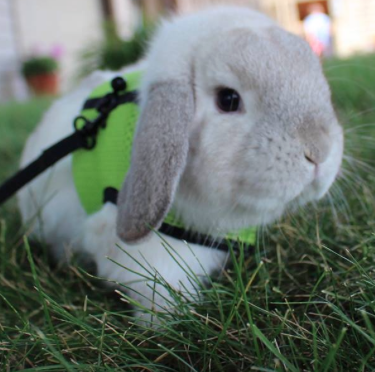 2. Bunnies need time and attention. Bunnies are very social creatures. Human contact is great. A bunny friend is good too! Just be careful if you have a male & female bunny together – you will have baby bunnies!
We try to let our bunny out of his cage to run around and stretch his legs at least once a day. We have to watch him to make sure he stays safe, and make sure he does not chew on anything.
The more time and space you can give your bunny to run around, the happier he/she will be. Just make sure to bunny proof your space. Our bunny enjoys hopping around and stretching his legs; he likes to nose around with our daughters toys, and he also likes to follow our 2 year old daughter around. Our bunny Fuz does seem to like to have his face/ears/body scratched.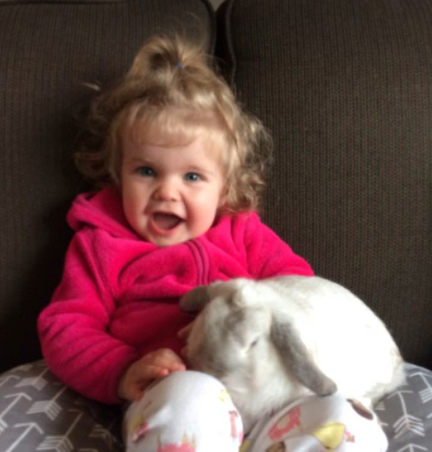 3. Bunnies get bored and like toys to keep them entertained. You can buy toys for them or you can make your own. I like stuffing timothy hay into cardboard toilet paper or paper towel tubes and the bunny can roll them around and pull the hay out, they can also chew on the tubes. You can do the same thing with an egg carton. There are lots of other ideas for homemade bunny toys that can be found on Pinterest.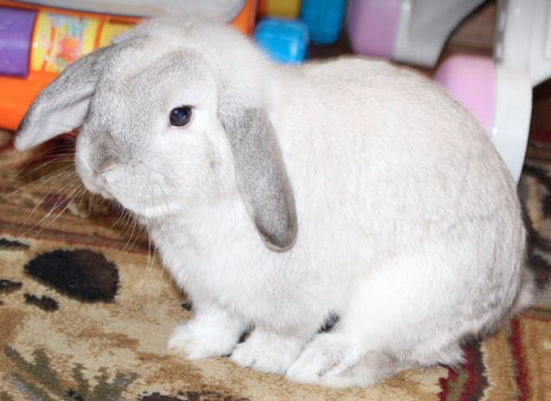 4. Bunnies can be litter box trained. Litter boxes and cages will need to be cleaned every few days, to keep the cage/box from getting smelly. Bunnies tend to go potty while eating. We have two litter boxes for our bunny in his cage, one under his pellet feeder and one that has half full of timothy hay and the other half full of bedding.
Bunnies also like to use the bathroom in the same area, so try not to move the litter boxes around too much. We use cedar wood shavings for bedding. They have a nice smell that helps cover the bunny urine smell. There are a lot of bedding choices. Bunnies love to dig, so choose something that you don't mind if it makes a mess.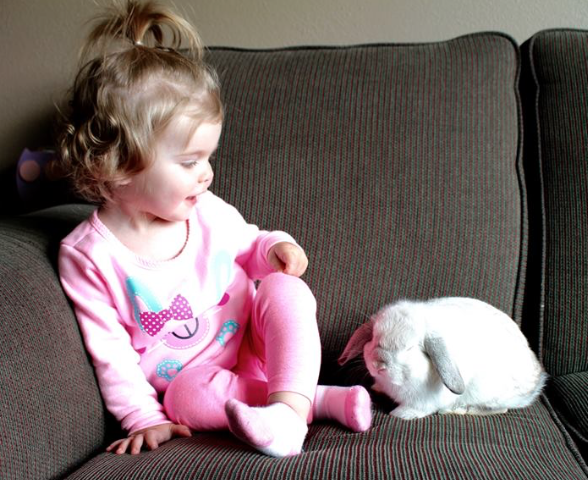 5. Bunnies don't love to be picked up and cuddled. They prefer to have their feet on the ground. They are a prey animal, so they get scared when picked up. They may bite, kick or scratch when picked up.
That being said, if you get a baby bunny like we did and handle him or her a lot, they can be very gentle and tolerant of children. Bunnies have different personalities, so be sure to spend some time with them to determine temperament before choosing a bunny friend to bring home.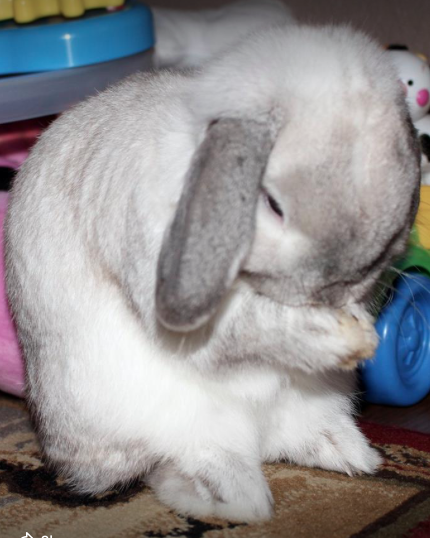 6. Bunnies need a special diet (no, it's not all carrots!). Approximately 80% of a bunny's diet should be grass hay, such as timothy hay. Bunnies should eat a ball of hay approximately the size of themselves every day!
Bunnies teeth are constantly growing, so they need to do a lot of chewing to keep their teeth healthy and not too long. 10% of a bunny's diet should be fresh veggies/ herbs. Approximately 5% can come from healthy pellets and 5% from healthy treats.
There are a number of foods you should never feed your bunny including bread, rice, potatoes, biscuits, chocolate, candy, chips, avocado, apple seeds, onion, tomato plants, nuts, and seeds. Bunnies also need a steady supply of fresh water.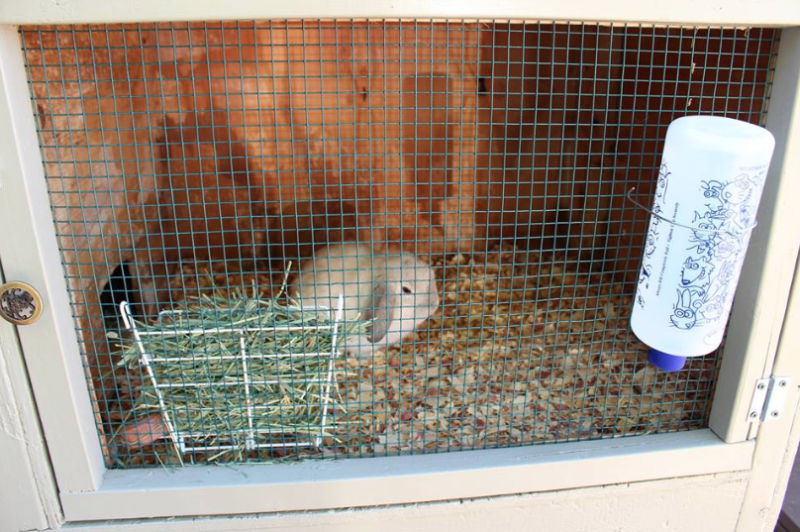 Research, research, research before you bring bunny home. Know what you are getting into so you don't end up being surprised or unhappy with your choice. There are many types of bunnies. There are differences in size, color, hair length, and ear type. Our bunny is one of the smaller varieties of bunny; he is a Holland Lop.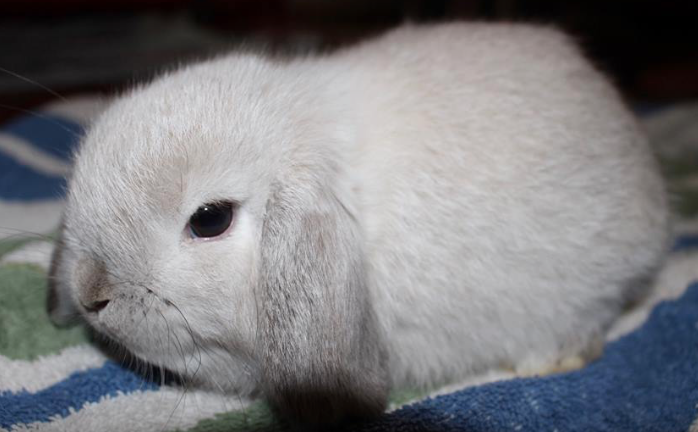 Many people choose to get bunnies around Easter and within a few months decide that they can't commit to caring for them so they either free them outside to become another animal's meal or they leave them at the local animal shelter.
Rabbits are the third most abandoned animal. Please check your local animal shelter(s) for bunnies to adopt before buying one.

Hi, my name is Asha. I am 34-years-old and am a nurse by profession. Right now I am battling Breast Cancer. My husband and I have been married for 8 years and together we have a sweet seven-year-old daughter, a fun four-year-old son, and a lovable bunny named Caramel. I enjoy spending time with family, taking photographs, scrapbooking, hunting, fishing, cooking and gardening.
This post currently has 29 responses.