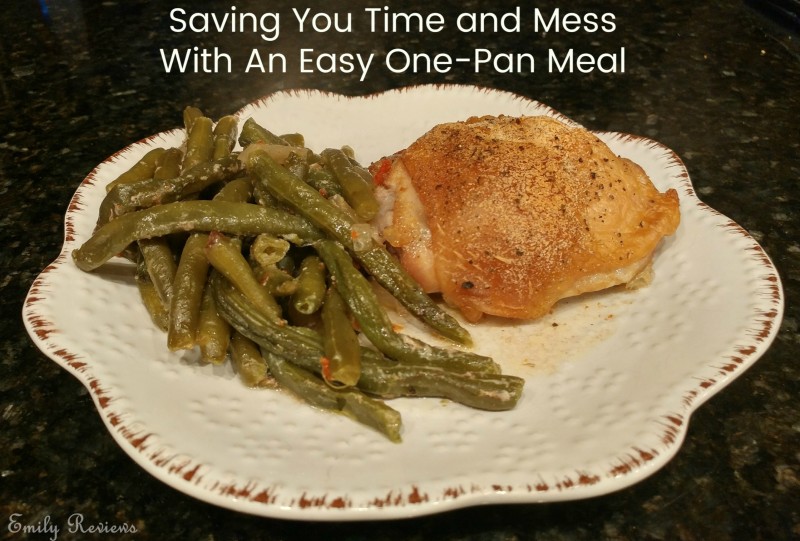 I love one-pan meals. I can usually pull them together quite easily with ingredients that we keep in our pantry. Though, yesterday, I decided I wanted to try something new. Like many of you, I went to Pinterest for inspiration. After taking cues from a few recipes, I came up with this Oven Baked Greek Chicken & Green Bean one-pan meal.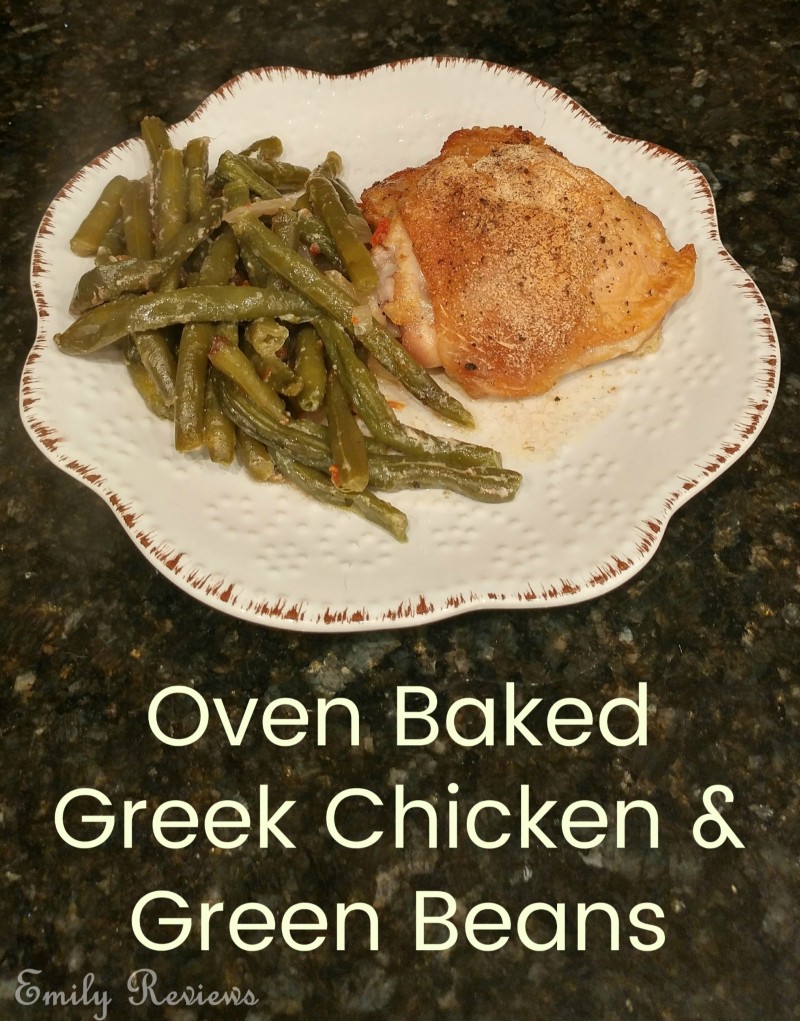 Ingredients-
6 chicken thighs
1 pound of green beans (fresh or frozen)
2 TBS of avocado oil (divided)
1 cup of hot water
1 chicken bouillon cube
1/2 of an onion diced
5-6 sundried tomatoes minced
2 TBS of Greek Seasoning Blend (divided)
Directions-
Place the chicken bouillon cube in the cup of hot water, mix until dissolved and then set aside. Place your green beans in the bottom of a 9×13 oven-safe baking dish.  Drizzle 1/2 of the avocado oil on your green beans and toss. Add the diced onion, minced sundried tomatoes and 1/2 of the Greek Seasoning Blend and toss well. Pour the hot water with bouillon cube directly over the green beans. Place your chicken thighs on top of the green beans in a single layer. Drizzle the last 1/2of the avocado oil on to your chicken thighs and then top them with the last 1/2 of the Greek Seasoning Blend. Bake at 375°F until the chicken reaches an internal temperature of 165 °F, approximately 45-60 minutes. Serve and enjoy!
My family loved this meal. We didn't have any leftovers!

Hello, my name is Laurie. I have been married to my husband for 12 years. We have two young daughters, ages 9 and 11 years old. My family and I live in Oregon so that means we are just minutes from the beach, mountains, and desert.  We love it here and try to spend as much time outdoors playing as we can.
Follow Laurie on Facebook | Pinterest
This post currently has 29 responses.