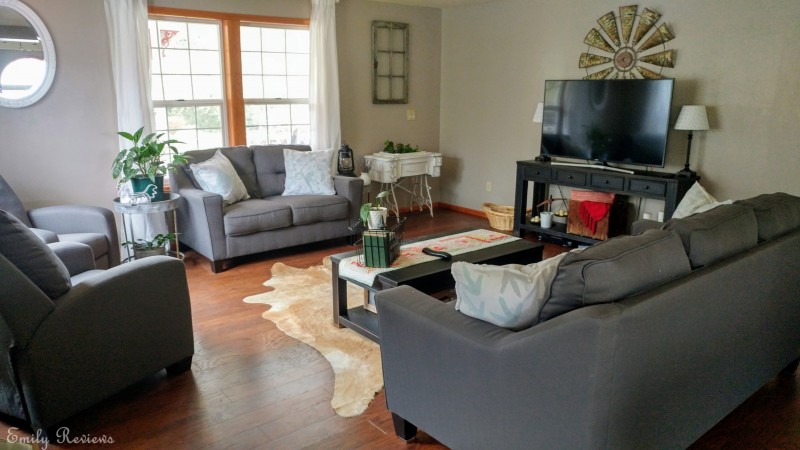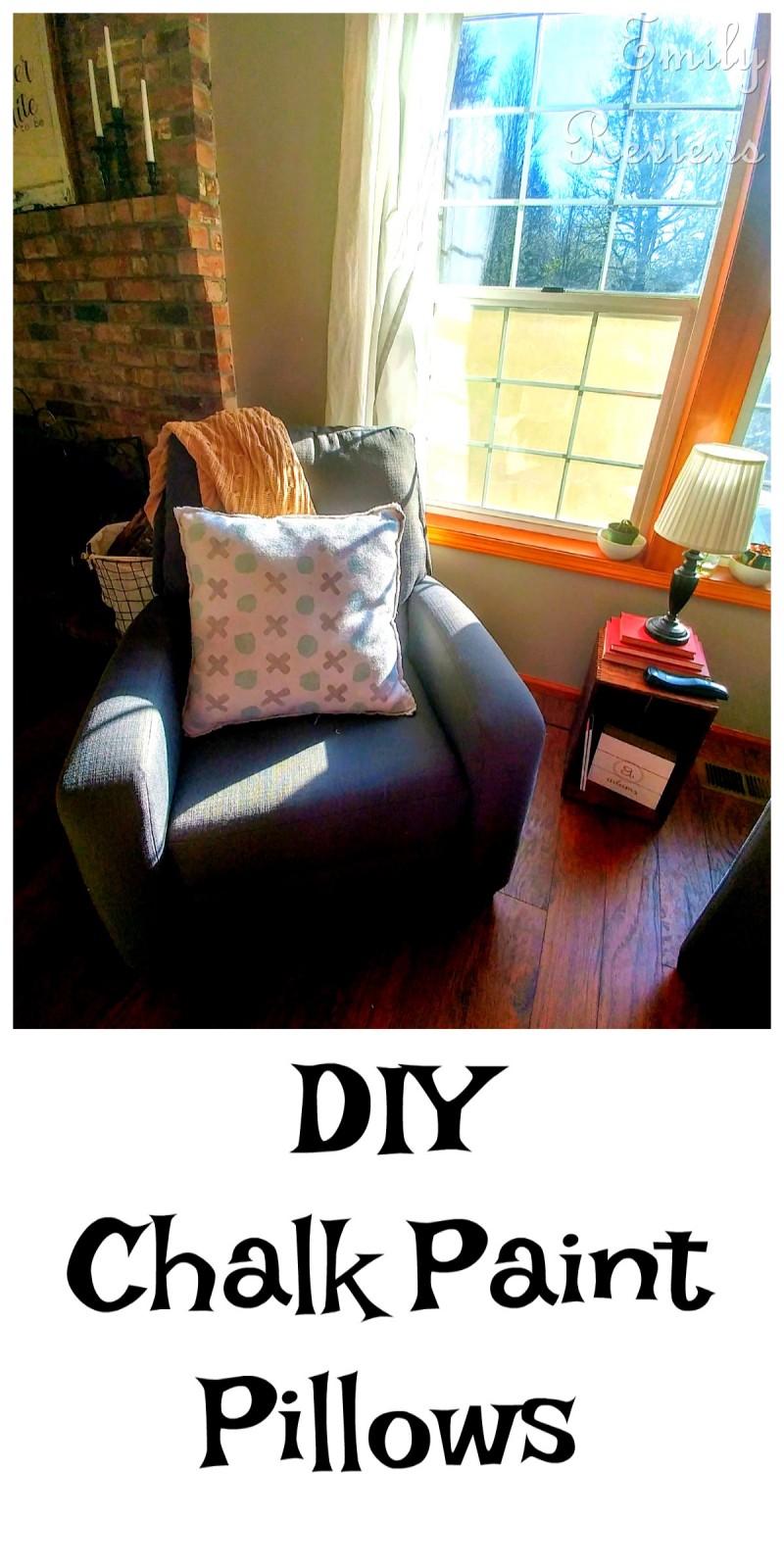 Last month, we purchased new furniture. The couch and loveseat came with two beautiful bright yellow throw pillows. I like yellow but, it just doesn't go with my home decor color palette. I spent  A LOT of time on Pinterest searching for fun ideas on how to cover these pillows. End the end, I decided to chalk paint pillowcases for them!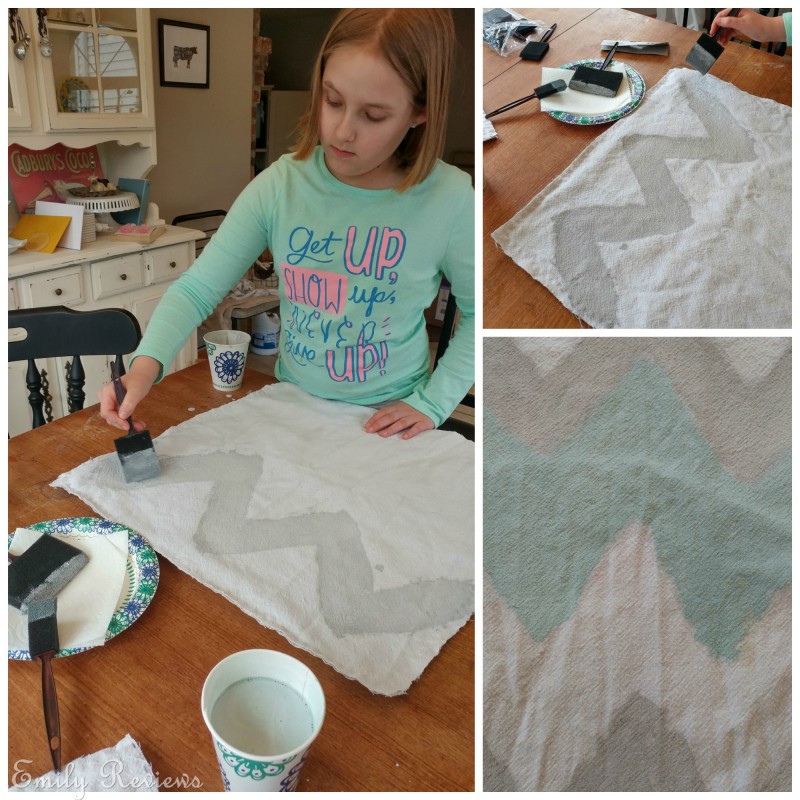 I took a painters drop cloth that I had been using prior as a tablecloth. I gave the drop cloth a good wash with hot water with mild soap. Once it was dry, I laid it out and cut eight pieces of fabric that were a little larger than my pillow size. I matched two pieces together and pinned around three edges. Then I did a quick stitch around those three sides. I wanted the outside of my pillows to have a rustic look so I left the pillow like this. If you want a more polished look, you could flip the case inside out.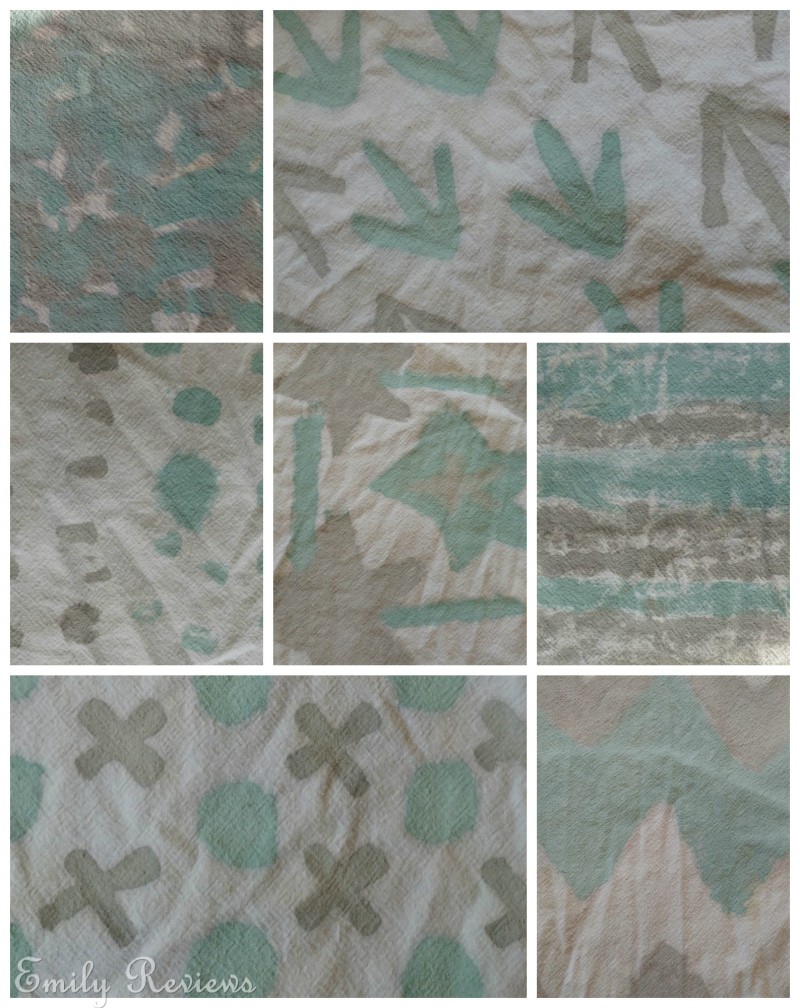 Next, I took my two containers of Rustoleum Chalk Paint in Soothing Blue and Icy Gray and diluted them.  I used a one-third paint to water ratio. You want to dilute it as thin as you can make it, without losing the color's intensity. The more you dilute it, the softer (texture) the paint will be on your fabric.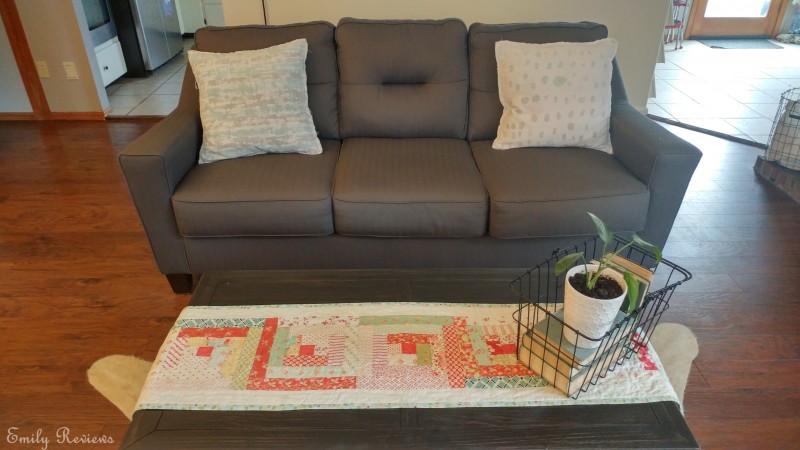 Just to make sure nothing seeped through, I placed sheets of bubble wrap (it's what I had on hand) between the top and bottom pieces of fabric.  Then we began painting. I really wanted my daughters to have a large role in this project. I wanted this to be another fun way to add their art to our home. I gave them a few suggestions, but then let them use their creativity. After they painted one side, we let the paint dry for a day. Then we flipped the cases and painted the other side.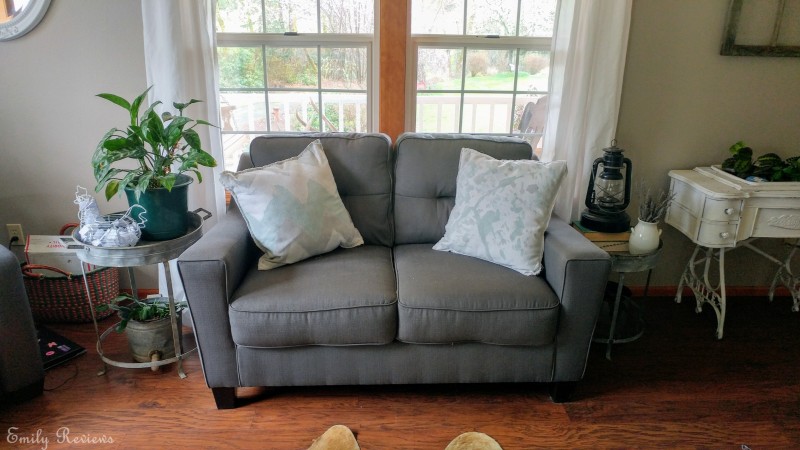 Once they were completely dry, I inserted our new yellow pillows and sewed the last side shut. Tada! We have custom pillows that were made by my in-house artists! I LOVE THEM!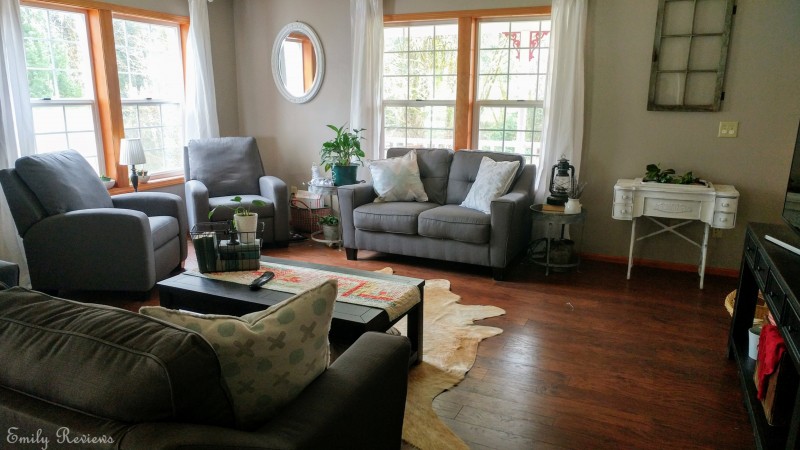 This project was so much fun and it added charm to our new furniture. I am so glad we did this!
Have you ever chalk painted fabric? Do you have a project you would like to try this on?

Hello, my name is Laurie. I have been married to my husband for 13 years. We have two young daughters, ages 9 and 12 years old. My family and I live in Oregon so that means we are just minutes from the beach, mountains, and desert.  We love it here and try to spend as much time outdoors playing as we can. When we aren't outside playing, I enjoy reading, baking, refinishing furniture, and other crafts.
This post currently has 13 responses.