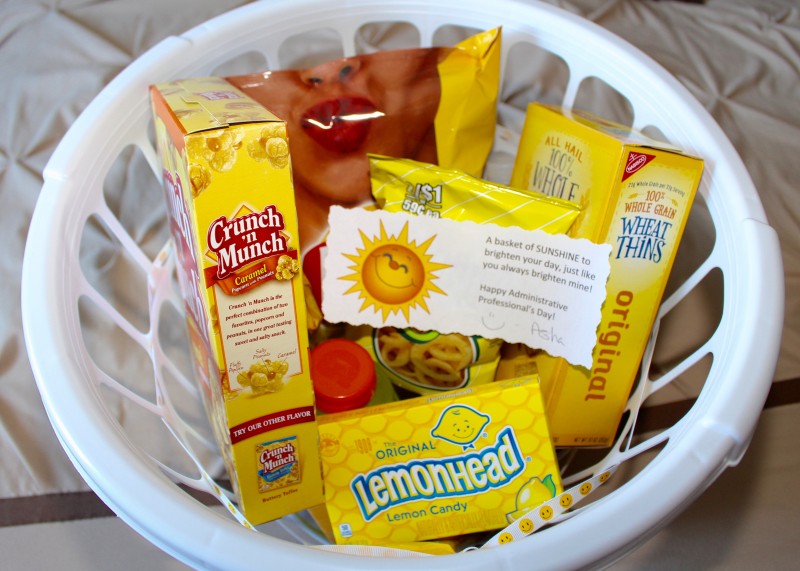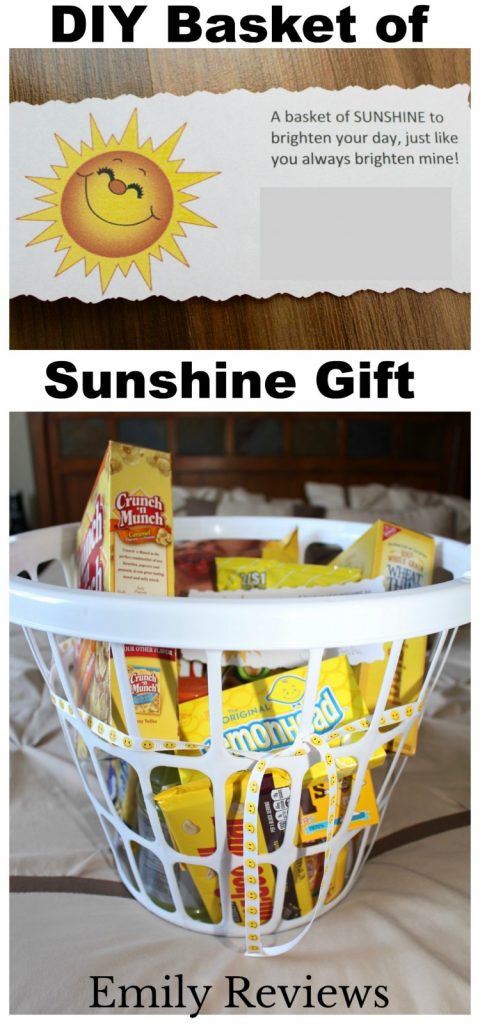 Each year I give gifts to the three administrative professionals whom I work with. This year I decided to do a twist on a gift that I gave to my best friend a few years ago when she was having a tough time. This Basket of Sunshine Gift is easy to put together yourself and is relatively inexpensive – each basket cost me less than $20 to put together, and turned out really cute!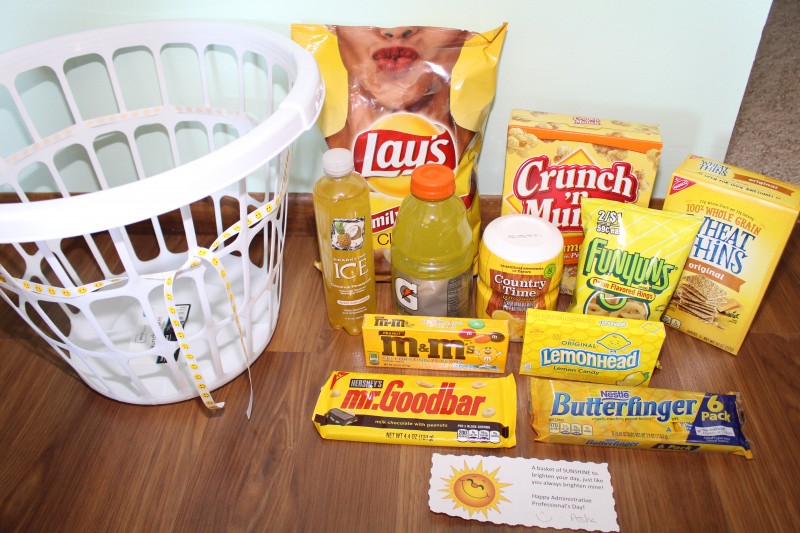 As you can see, I picked out a bunch of yellow colored treats. I tried to get a variety of drinks, salty and sweet snacks. I picked up a laundry basket for $1 and added some ribbon I had at home that had yellow smiley faces on it. I just weaved the ribbon through the rungs of the basket and tied it. You could also add yellow tissue paper if you wish.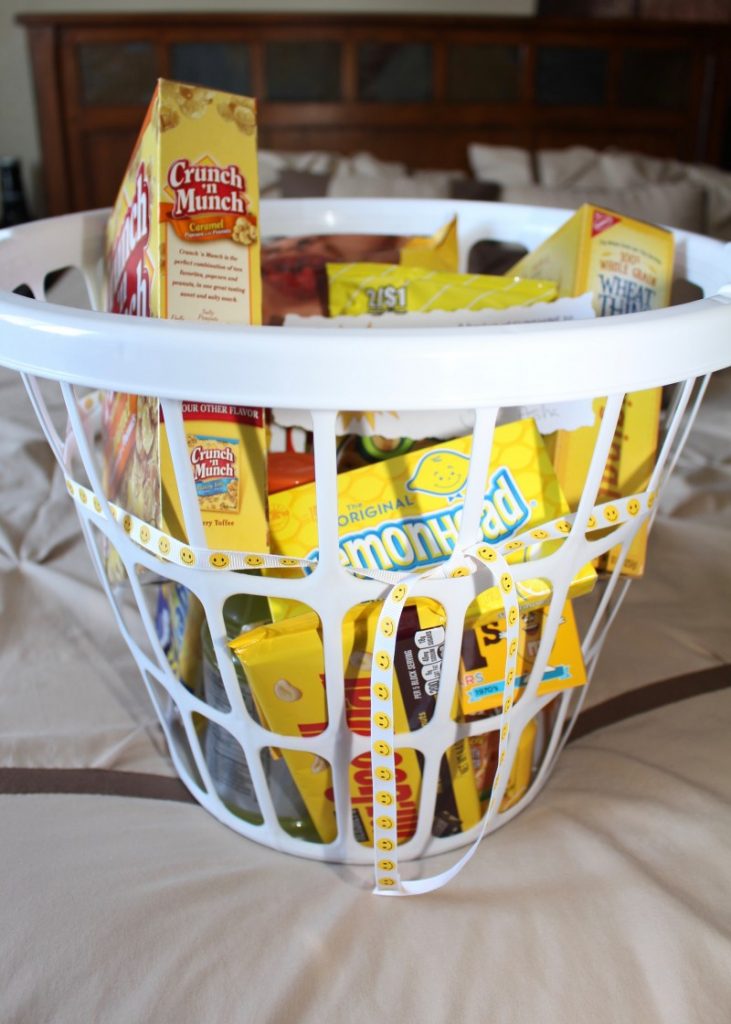 Then, I added all of my bright yellow items to the basket. I put the heaviest things on the bottom of the basket. Finally, I made tags to add to the basket. I searched for a clip art sunshine and then added the note, "A basket of SUNSHINE to brighten your day, just like you always brighten mine!" I cut out the tags with a fun scissors and attached the tags with double sided tape to one of the items.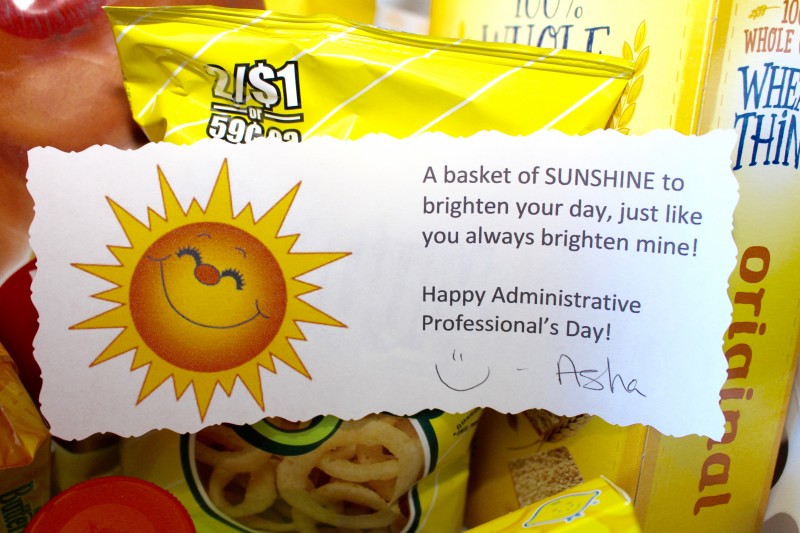 As you can see, I am using this gift for Administrative Professional's Day this year, but like I mentioned above, you could use the same idea to brighten up the day of someone who is going through a tough time, maybe someone who is ill or injured? You could easily use this gift as a birthday gift too – what about for a teen or adult's golden birthday?!
What do you think? Feel free to pin this idea on Pinterest to save it for use in the future!

Hi, my name is Asha. I am 30 years old. I am a nurse by profession. I am married to a wonderful man, have a sweet 3-year-old daughter, a newborn son, and a lovable bunny named Caramel. I enjoy spending time with family, taking photographs, scrapbooking, hunting, fishing, cooking and gardening.
This post currently has 8 responses.