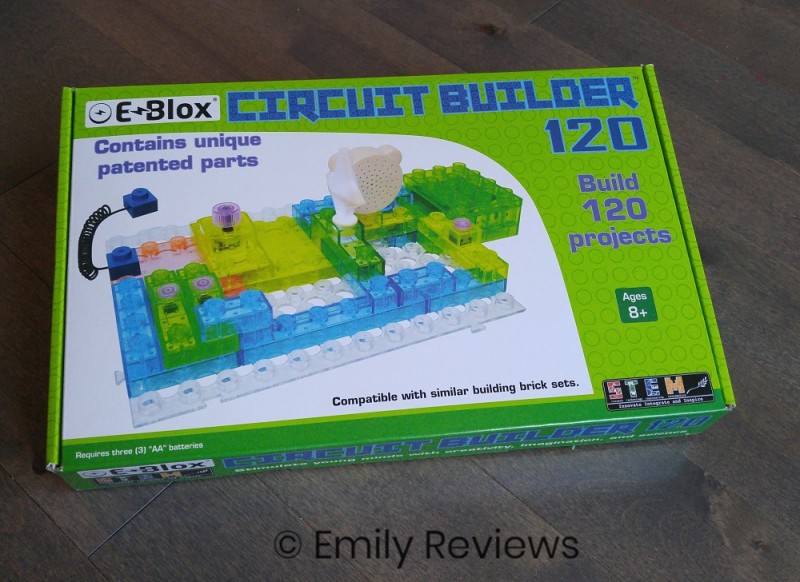 Thank you to E-Blox for providing me with a product to facilitate my blog review.
All opinions are my own.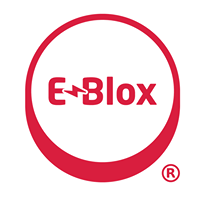 E-Blox was created and developed in Illinois by a family – a father and his sons – of inventors, designers and entrepreneurs. They were passionate about giving children a unique, hands-on way to build their knowledge of science… while building electrical circuits and structures.

For this review, we received the Circuit Builder 120 which is a kit that contains 46 parts that come with a booklet with instructions to build 120 unique projects. The E-Blox team actually developed a patented technology that allows a small electrical current to travel directly through their blocks. Each project allows children to learn something new, from using different switches to building different circuits, that activate lights or a fan, or even a radio!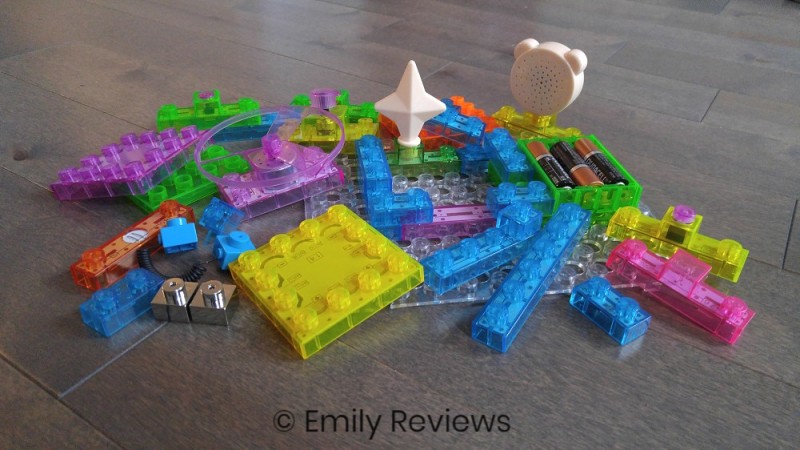 It's a fun way to expose children to technology and teach them about electricity, voltage, etc. For teachers and homeschooling parents, this is definitely a must-have for science lessons!  Even I, as an adult, find it fascinating and my curiosity always gets the best of me because I want to figure out how to make things work.  Not only is the topic of electricity intriguing in and of itself, it's also a great way for children to learn to problem-solve because not every circuit is going to work as they'd hoped from the get-go. They have to take their time, make sure they follow instructions, and carefully look at their designs to make sure all the pieces are where they are supposed to be.  They have to think about the path the current will take and how electric circuits work in a very intuitive hands-on way.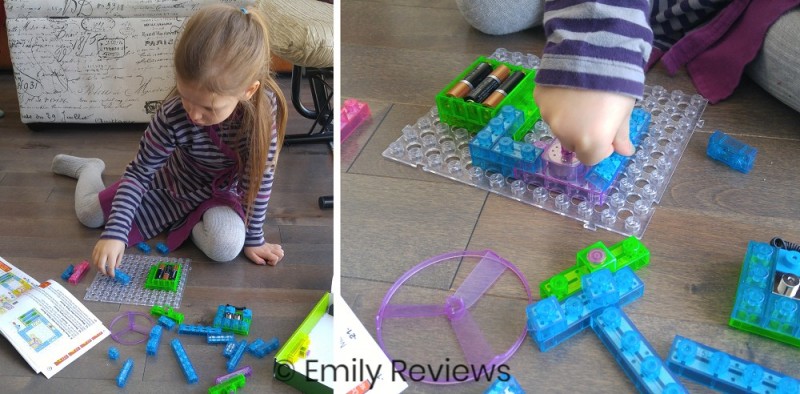 The 'reward' of seeing a light or the radio turn on or the fan go off is all it takes to keep them motivated to try and build new, more complex circuits. 'What if I put this piece there?' 'What if I tried to get both sound and light next time?'  As you can see, the 'Flying Saucer' is one of my kids' favorite circuits to build.  After a little bit of initial help, my oldest, who is 6, can now follow the plans all by herself and create all kinds of cool circuits! The possibilities are truly endless, especially when you start combining kits!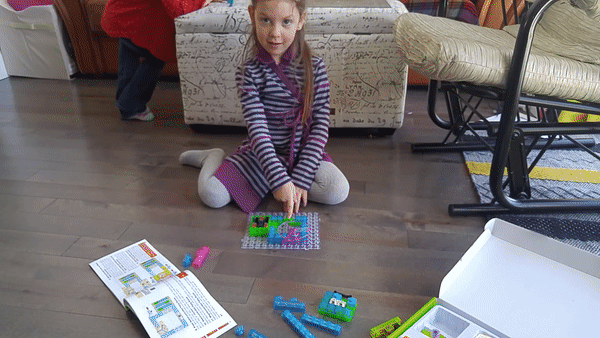 Speaking of kits, E-Blox offers a variety of kits and parts, and even single pieces. They also have unique 'Stories' kits that bring circuit building to whole new level!  Each 'Story' kit has a storybook with QR codes for an interactive experience. For each story, children can build many projects relevant to a specific part of the story such as a bridge that needs repair, a submarine, a clock tower, etc. This enhances the building experience with a layer of imagination and creativity!
I find that Circuit Builder Kits are great to introduce children to technology in a safe way since there are no wires, no risk of getting shocked and there's also a thermal fuse and an alarm sound that prevent overheating. As a parent, I think one of the most important thing we can teach our kids is to be curious and open to discovery, and to try new things even if they seem difficult or impossible at first. In a world where technology is everywhere and so many jobs rely on it, being familiar and comfortable with technology and science is general is super important. E-Blox's motto is 'Learn By Building' and this is exactly what children do. They learn about electricity, science and engineering, technology in general as well as physics and architecture as they are creating and building electrical circuits and structures!
Find Out More: Head over to the E-Blox website for more information about these great educational blocks. 
Connect: Don't forget to like E-Blox on Facebook and follow them on Instagram, YouTube, Pinterest, and Twitter for all the latest news, project ideas, and promotions.



This post currently has 3 responses.