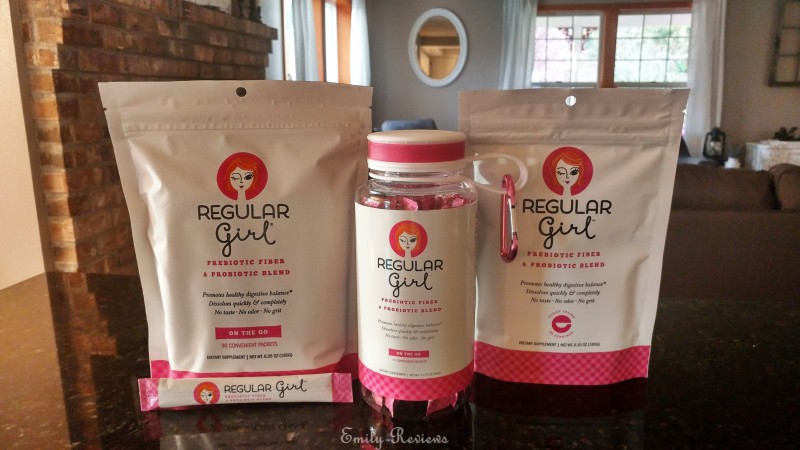 Thank you to Regular Girl for providing me with products to facilitate my blog review. All opinions are 100% my own.
My primary care doctor believes I have IBS (Irritable Bowel Syndrome). She suggested I add fiber and both prebiotics and probiotics to my diet. I began looking at health food stores for a product that had all three of those. I couldn't find anything. I turned my attention to the internet in hopes of finding something. During that search, I stumbled upon Regular Girl.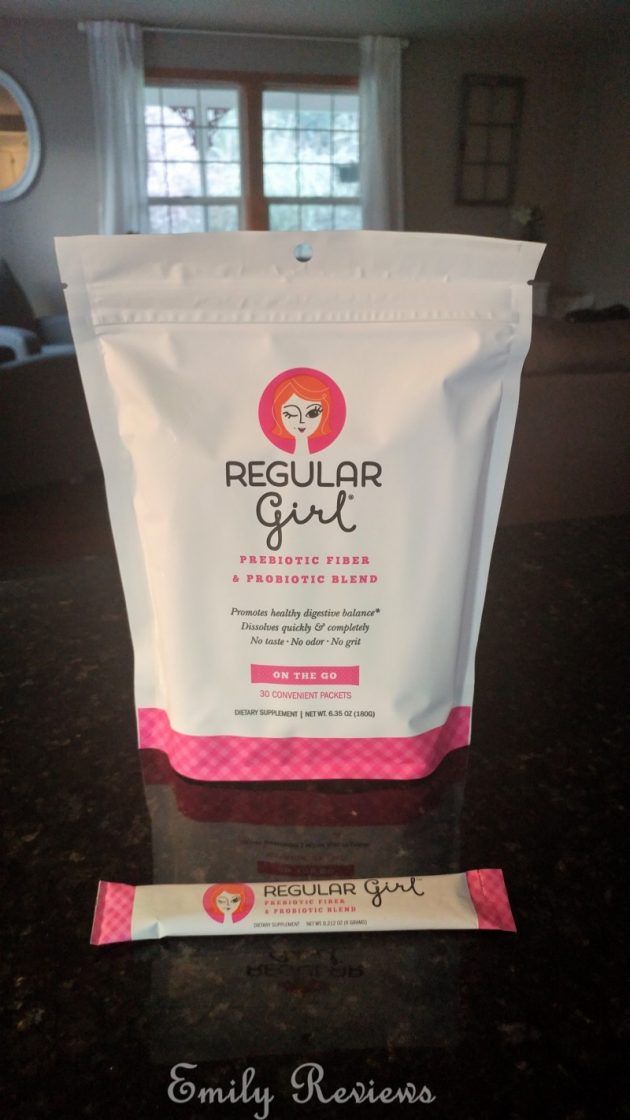 Regular Girl combines prebiotic fiber and probiotics, in one easy to take powder. Regular Girl contains 5 grams of prebiotic fiber. Prebiotic fiber is a great food source for good bacteria in your gut. In addition to prebiotic fiber, Regular Girl contains 8 billion active probiotics. Probiotics work with the prebiotic fiber to form a union that helps to maintain regularity. Regular Girl provides regularity without excess gas or bloating.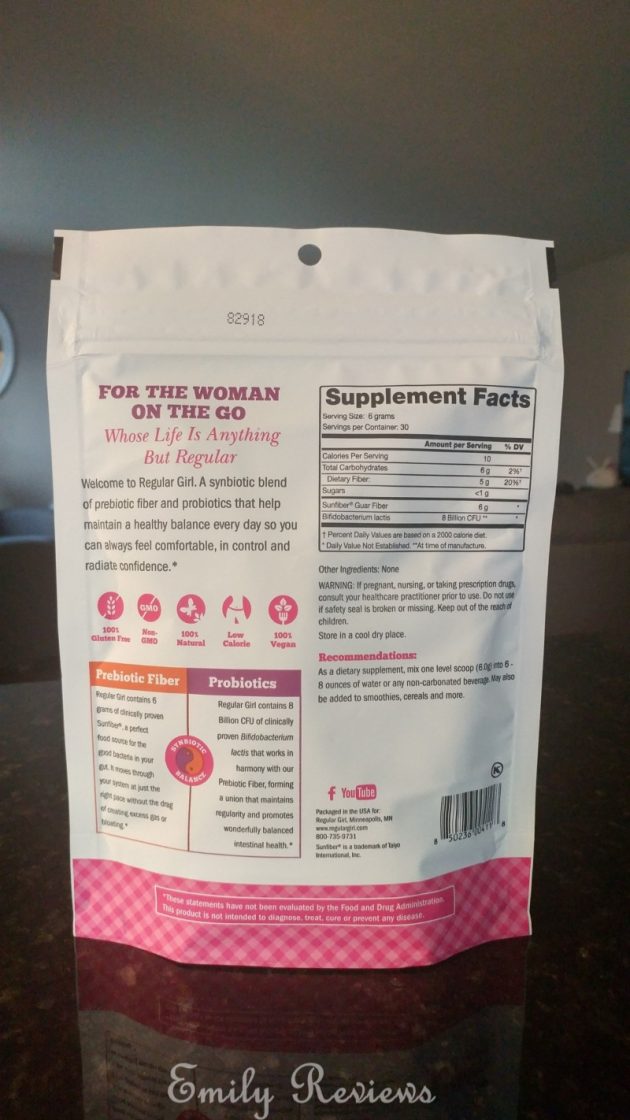 Using Regular Girl is easy. Regular Girl powder is completely flavorless and dissolves quickly. You can mix it in a beverage or in your food. Sometimes I add it to my daily-sipper and other times I mix it into my morning snack. It really doesn't matter how you take it, just that you consistently take it.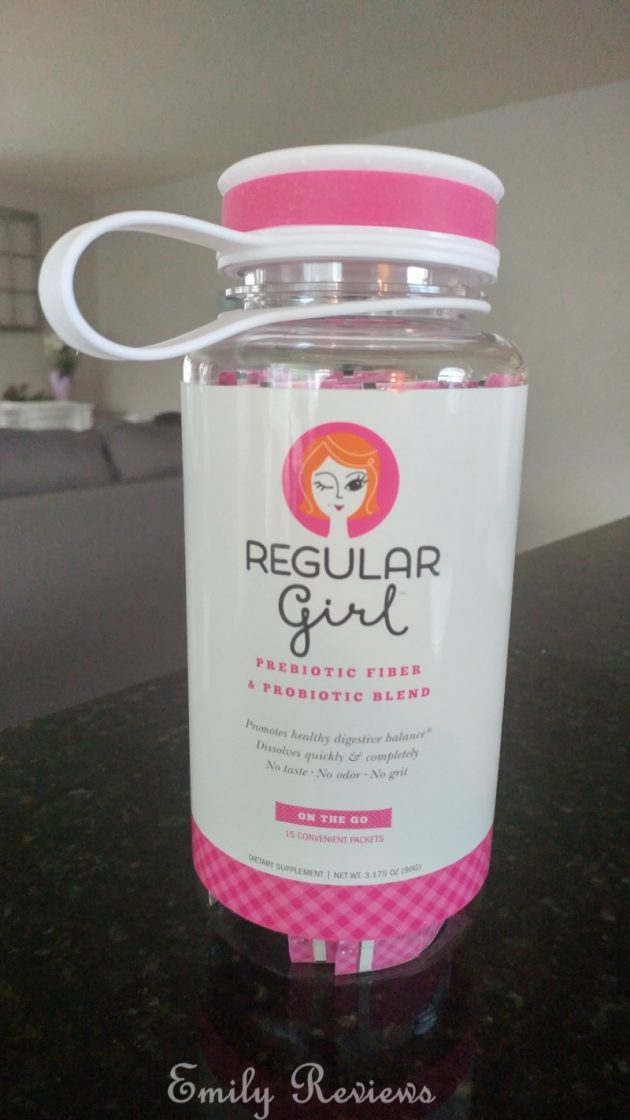 I have been using Regular Girl now for about four weeks. I noticed a difference right away. I can also tell when I have forgotten to take it. My stomach feels so much better when I take Regular Girl. I plan on taking Regular Girl for the foreseeable future.
I have a family member who was also having stomach issues. I gave him Regular Girl to try. He too had good results.
If you have stomach issues, I strongly suggest trying Regular Girl!
Buy It: Please visit the Regular Girl website to see the great selection of products they offer and convenient shopping locations.
Connect: Don't forget to follow Regular Girl on Facebook, Twitter, and Pinterest for the latest product announcements and special offers.
WIN IT: Two winners will each receive a Regular Girl Gift Set. The Regular Girls Gift Sets include-
– Regular Girl Starter Kit (15 day supply in a BPA Free water bottle to take with you on the go)
– Regular Girl Carabiner (to carry your Regular Girl Bottle
– Regular Girl Yoga Shirt (available in S,M,L)
– Regular Girl 7 day sample pack (to share with a friend)
– Regular Girl tote bag
– Regular Girl discount coupons
This is a US giveaway and it is scheduled to end on 5/10/2018. Good luck!



This post currently has 7 responses.