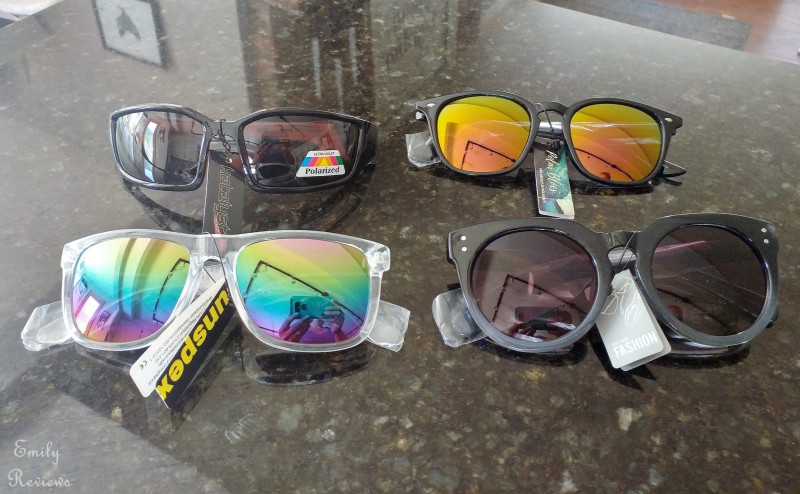 Thank you to Sunglass Warehouse for providing me with products to facilitate my blog review. All opinions are 100% my own.
I have an obsession with sunglasses. I wear them all the time! I like to joke that being an Oregonian has made my eyes sensitive to the sun because we only have it for a few months out of the year. Lol. Anyways, because I wear my sunglasses all the time, I lose them and break them quite often. This really makes it hard for me to justify spending a lot of money on them. Instead, I shop for affordable sunglasses. When I found the Sunglass Warehouse, it was like I was being called to the mother-ship. Sunglass Warehouse has hundreds of styles for $20 or less! Can you believe that? Stylish sunglasses, for the entire family, at affordable prices.
I was given the opportunity to select a pair of sunglasses for everyone in my family. I chose the Pierce Glossy Clear Frame with Rainbow Mirrored Lenses for my daughter Cheyenne, Solano Black Frame with Pink/Yellow Mirrored Lenses for my daughter Savannah, Navarro Black/Orange Frame with Smoke Lenses for my husband, and Addison Black Faded Frame with Smoke Lenses for myself. Sunglass Warehouse also sent us four black Lansing sunglass cases.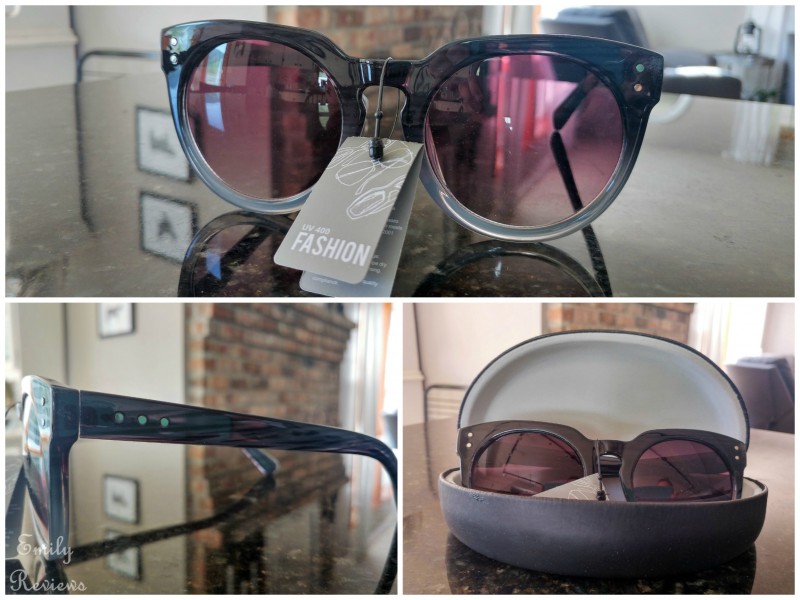 We love our new sunglasses. It is no surprise that I wear mine all the time. I was, however, surprised that my daughters have also started wearing their sunglasses all the time too. This makes me super happy. Taking care of your eyes is so important!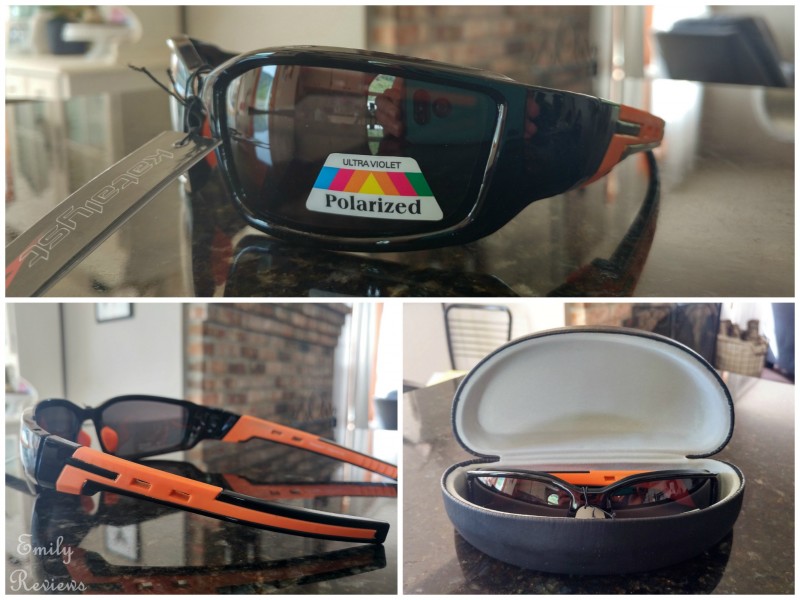 Both of my daughters wanted to say a few words about their new sunglasses.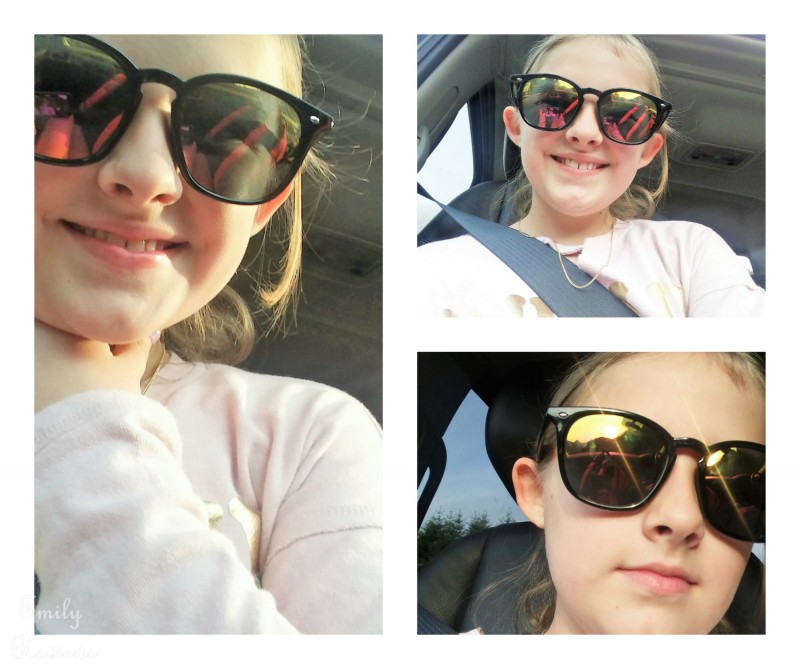 "Many of my friends have asked why I wear my sunglasses a lot. The reason is that they are comfortable. The back doesn't hurt my ears and the front looks awesome! The lenses are rainbow and give a little sparkle in the light. The frames are black and that color goes with any outfit I am wearing. If I am ever not wearing my sunglasses, it is likely because they are in my Lansing case being protected from my activity. I love them so much, that as I write this review, I am wearing them. That is no shock though because they are amazing sunglasses!" Savannah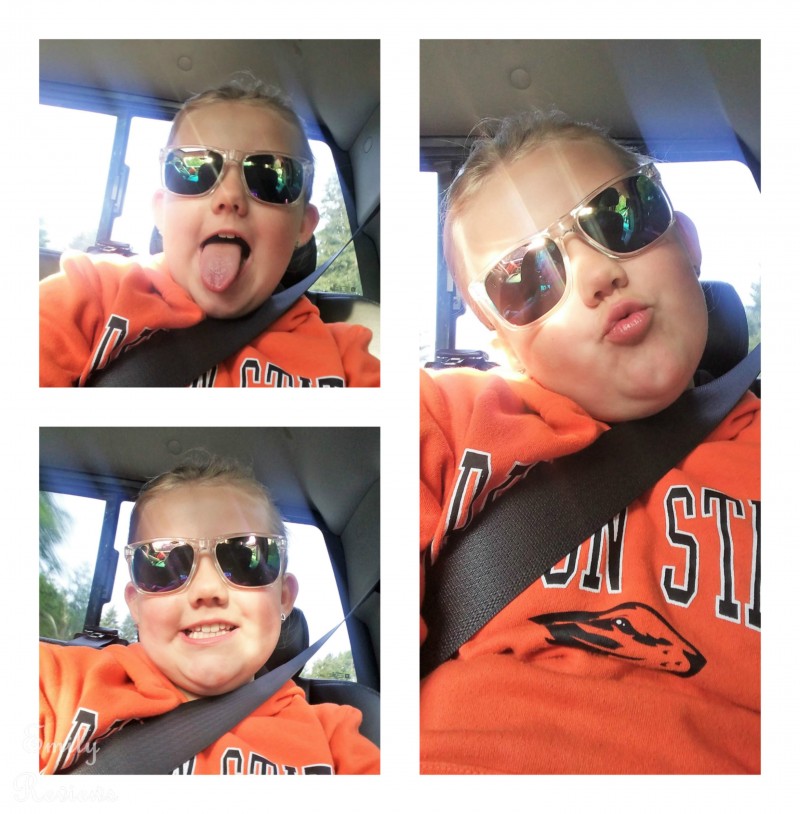 "Sunglasses are a must-have on hot and sunny days. Sunglasses help protect your eyes from the sun. These sunglasses are comfortable and very stylish! People who are looking for a pair of awesome sunglasses can choose the pair they like the best out of thousands of options at Sunglass Warehouse." Cheyenne
There you have it, Sunglass Warehouse is the place to go for affordable sunglasses!
Buy It: Please visit the Sunglass Warehouse website to see the great selection of products they offer and convenient shopping locations.
Connect: Don't forget to follow Sunglass Warehouse on Facebook, Twitter, and Pinterest for the latest product announcements and special offers.
WIN IT: One winner will receive a pair of their choice of sunglasses from SunglassWarehouse.com. This is a US giveaway and it is scheduled to end on 7/13/2018. Good luck.


This post currently has 4 responses.