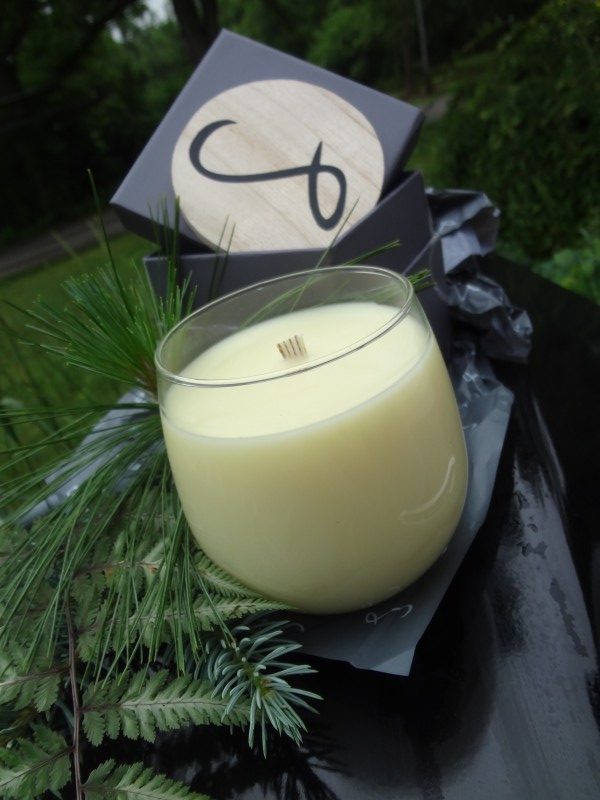 Thank you to Sanari for providing me with product in exchange for review. All opinions are my own. 
As a child I grew up to always having at least one candle burning in the household. My mom was and is a candle fanatic. After having kids I made the choice to get away from cologne and perfume as the smells were too much for me causing headaches for myself. Shortly after that transition I also began to wonder about candles and the fragrance used to make them as well. Rather than finding an alternative I just stopped using them altogether, but just recently I found a non toxic candle that I absolutely love the smell of!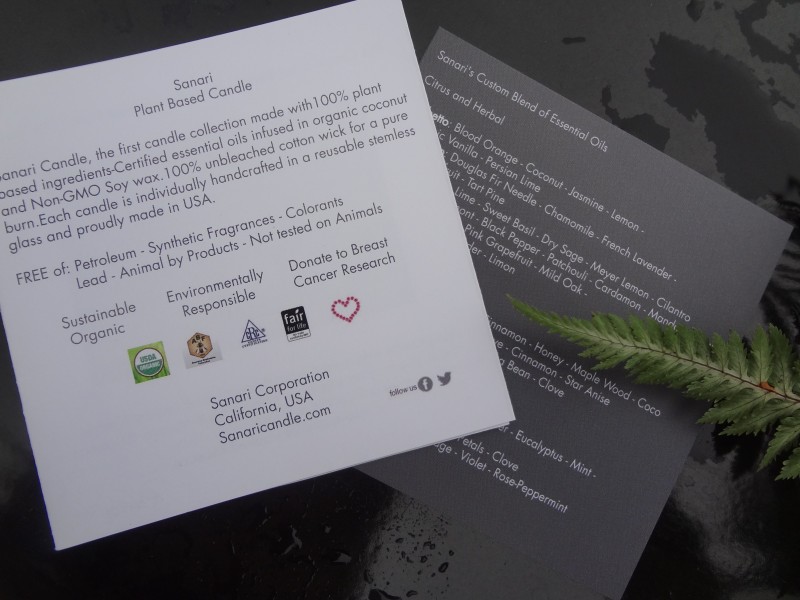 I know right it almost sounds too good to be true, but there really is hope for my mom and other candle fanatics out there. Sanari is a company making plant based candles that aren't toxic to you or your loved ones health! Now before we go to far you might be thinking "candles, toxic?" Let me explain.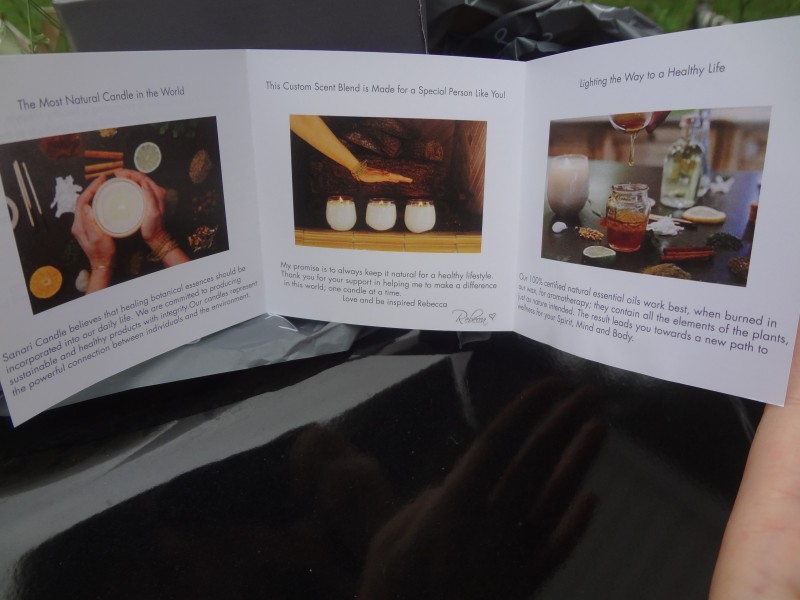 Most traditional candles are made with some pretty yucky ingredients. Things like paraffin wax, which makes benzene and toluene when they are burned. Both benzene and toluene are known carcinogens (cancer causing). I was shocked to find out that the toxins release from paraffin candles and the same fumes found in diesel fuel fumes. Sanari has decided to use 100% non GMO soy wax in their candles ensuring that your family wont be inhaling toxic diesel like fumes within your household!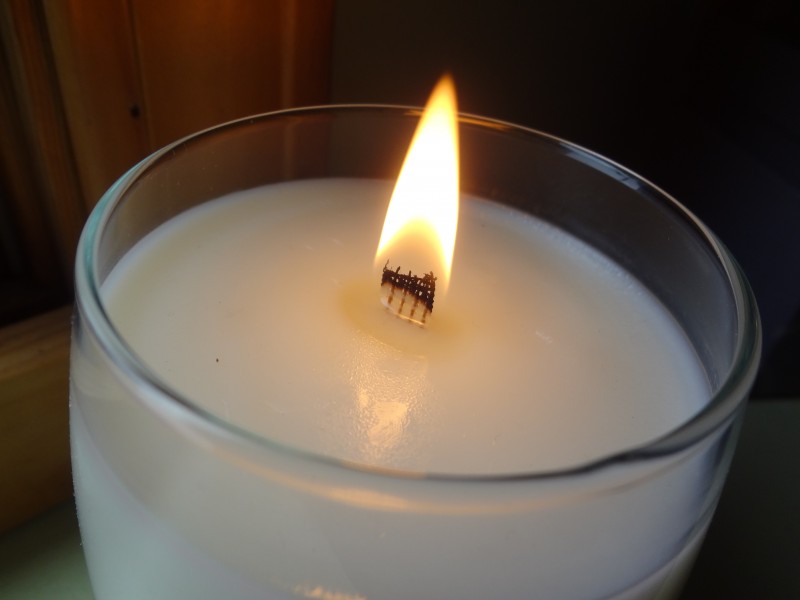 Another toxic portion of traditional candles is the wick. I know, how can a little waxy string be so toxic? Again let me throw you some info! In the US, candle wick are supposed to be made of substances like cotton or paper, unfortunately studies have shown us that about 30% of candles have wicks containing heavy metals within them. A little lead, maybe no big deal right? Unfortunately the CPSC has found that candles with a lead core wick can release five times the amount of lead considered to be hazardous for kiddos. Sanari candles uses eco-friendly 100% unbleached natural cotton wicks.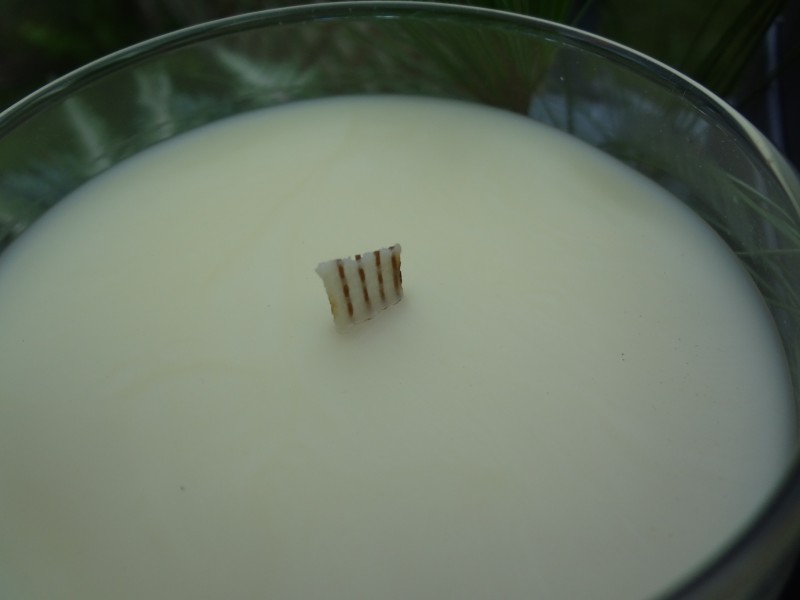 Sanari choses to use 100% natural essential oils to scent their candles and ensure that aromatherapy benefits are prevalent in each candle. I love that I don't need to worry about the toxicity of these candles in any aspect and can just leave them burning for hours around my house without any worry of the toxicity my kids are exposed to.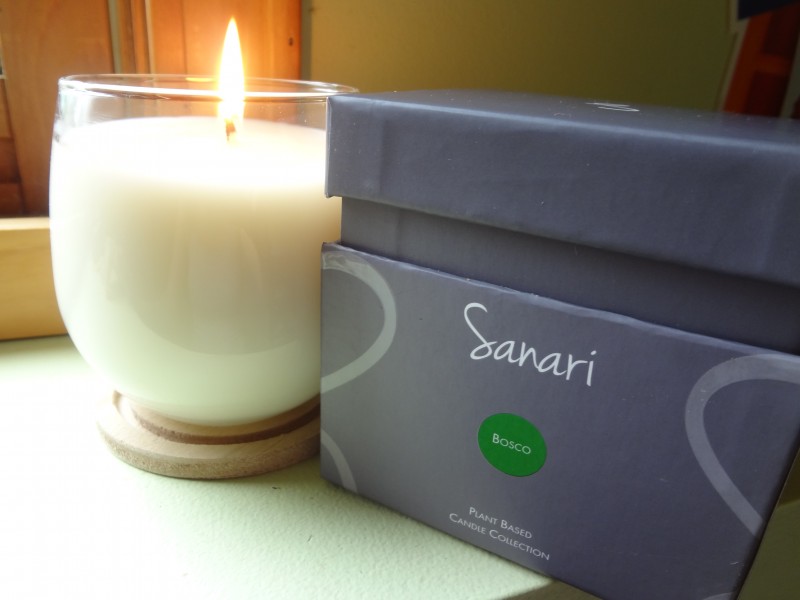 So now we have all natural candles without toxic ingredients and you may be thinking ok but do they actually work. These candles smell amazing!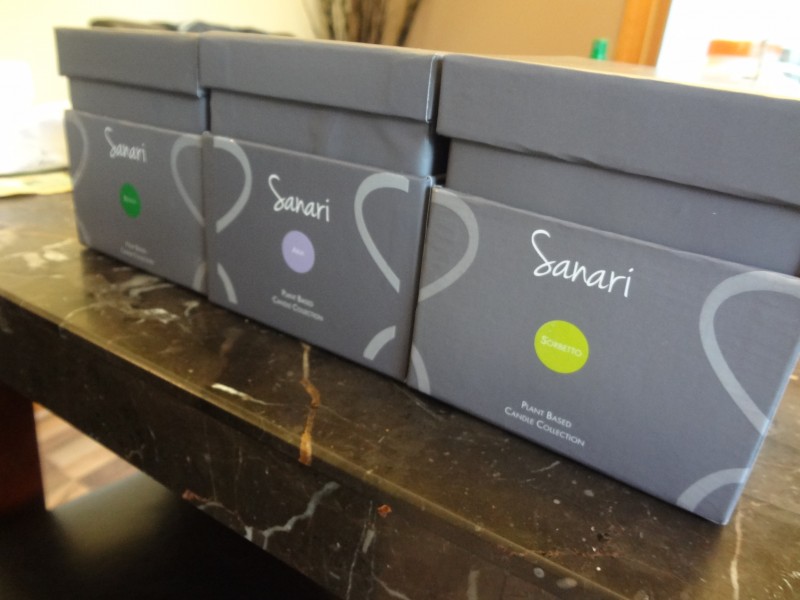 I have no idea how Sanari is able to produce such amazing fragrant smells and combinations of scents but they have it mastered.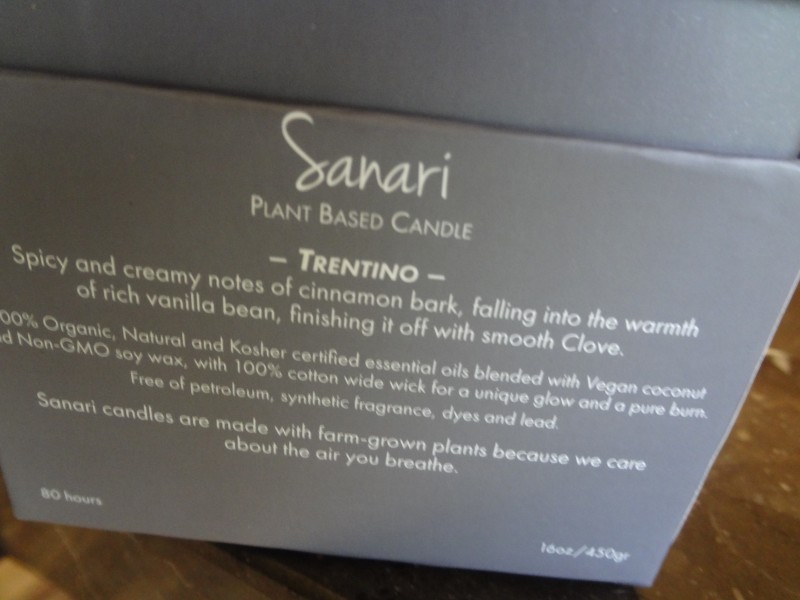 With a description like that how can you not fall in love?
Sweet dessert fragrances like sherbet all the way to woody fragrances like Bosco with notes of pine, douglas fir, and mint. With a huge variety in smell types you are sure to find something you love. Honestly I enjoyed every one of the smells I received no matter the type of fragrance that it was.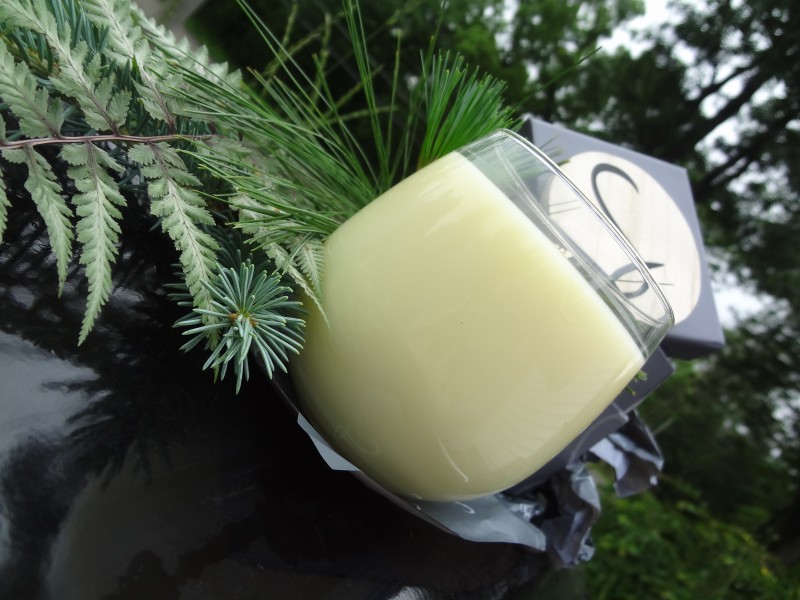 Oh yeah and one of the best parts of Ordering a Sanari candle is that the glass that holds the candle is reusable! Each candle glass is able to be recycled as a stem less wine glass. I cant wait to have some beautiful high quality wine glasses after these candles have burned up, although that seems far off as these candles burn for so long!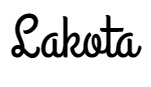 I am a stay at home mother of two, who loves to create in every form, from cooking, to henna, to painting or sculpting, creating with my hands is my passion! I love to dance and let loose when the music flows right. Being outside is a special kind of therapy I think humans need more of as well as mindfulness! I love all things new and adventurous and am always looking to experience more of life 🙂
This post currently has 2 responses.