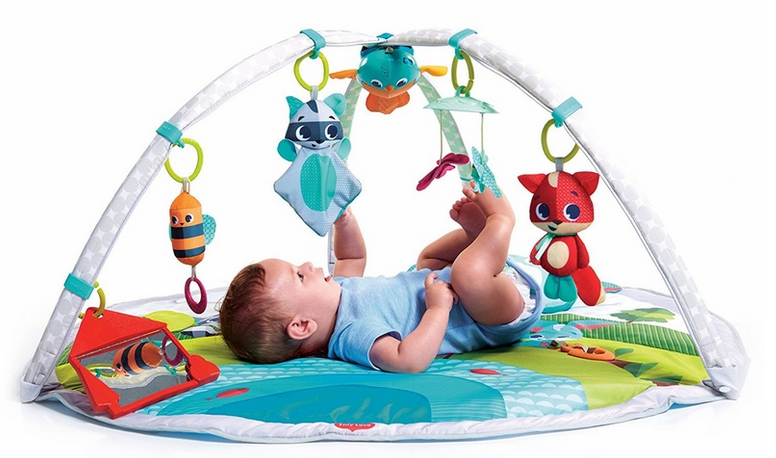 I received samples from Tiny Love to facilitate this post.  All opinions are my own.
I am a bit obsessed with baby gear.  (My husband can attest to this.)  I used to own like ten strollers.  And if you add that to all my other gear and toys, we were being a bit overrun!  But something I should point out with that is that I also used to do daycare.   So I used to care for 13 children every day.  Then we had five of our own after I was done with daycare.  So in my defense, I did have a reason for all my gear mania.  But one brand that I've come to love, as their products really stand out to me, is Tiny Love.  And when I saw their new Meadow Days line, I couldn't wait to check it out in person.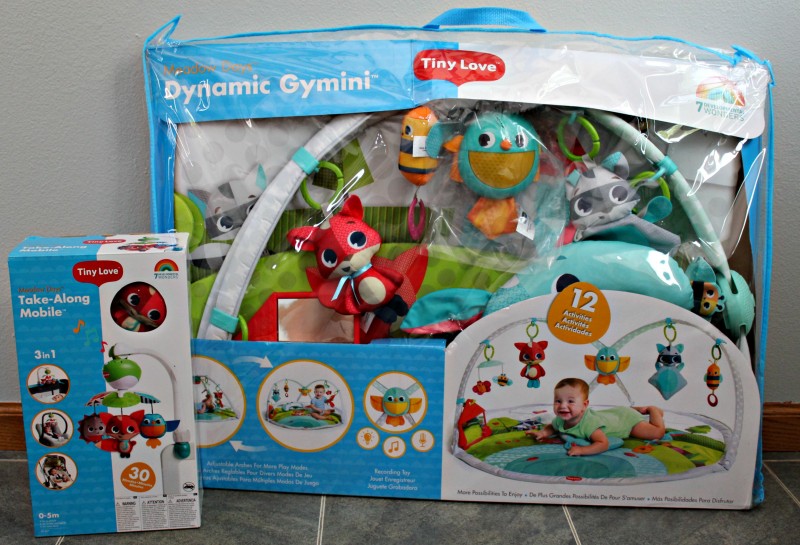 Tiny Love Meadow Days
Tiny Love is a brand that offers developmental toys for young infants and children.  They offer items that encourage development and exploration.  And I really like that they create theme specific lines so I can match some of my gear.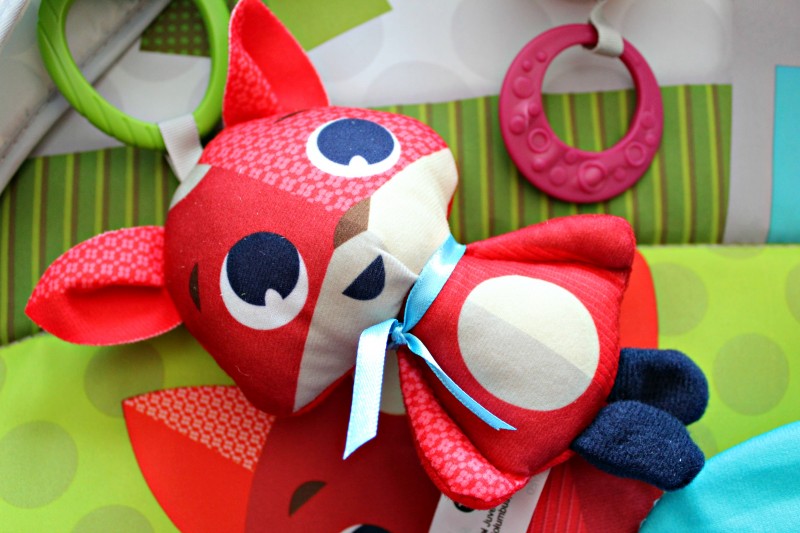 Meadow Days Dynamic Gymini
One of my favorite items to have for my babies is a play mat.  However, they are not all made equal!  Some are bulky and full of hard plastic.  So for the past 6+ years, I've turned to Tiny Love instead.  I LOVE their play mat designs and options.  And they hold up really well too and I've been able to pass my previous ones on after we were finished.  But today, I want to focus on their new Meadow Days Dynamic Gymini.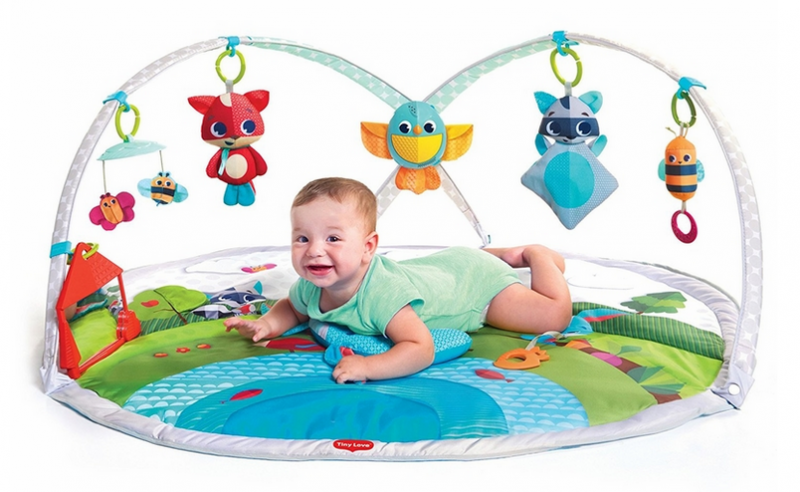 First up, the adjustable arches are a really great, unique feature.  It allows caregivers to slide the arches into a more open position, perfect for sitting babies, or closer together to get the toys directly above baby.
Entertainment includes:
House Mirror (that doubles as picture frame)
Raccoon Blanky Toy
Cloud Mobile
Tummy Time Mini Pillow
Wind Chime
Rattle Doll
& More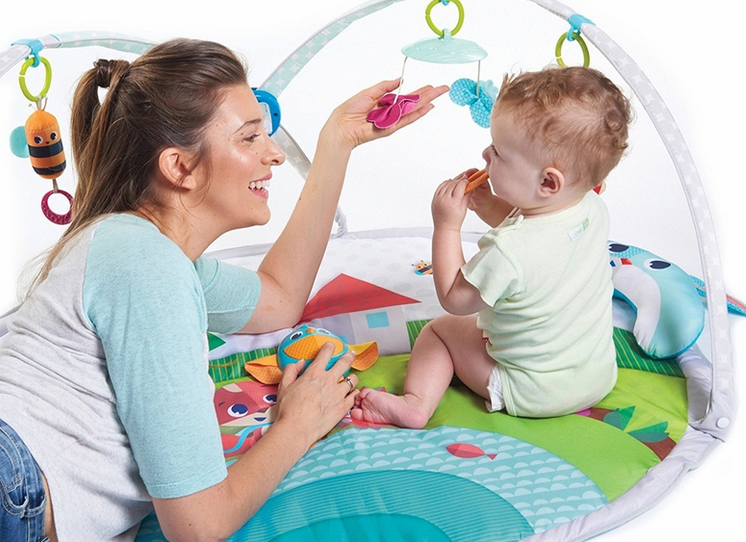 Plus, there is even a unique recording toy where parents can save a message for baby!  Overall I LOVE this gender neutral design, colors, and features.  Perfect for encouraging baby/parent interaction and fun.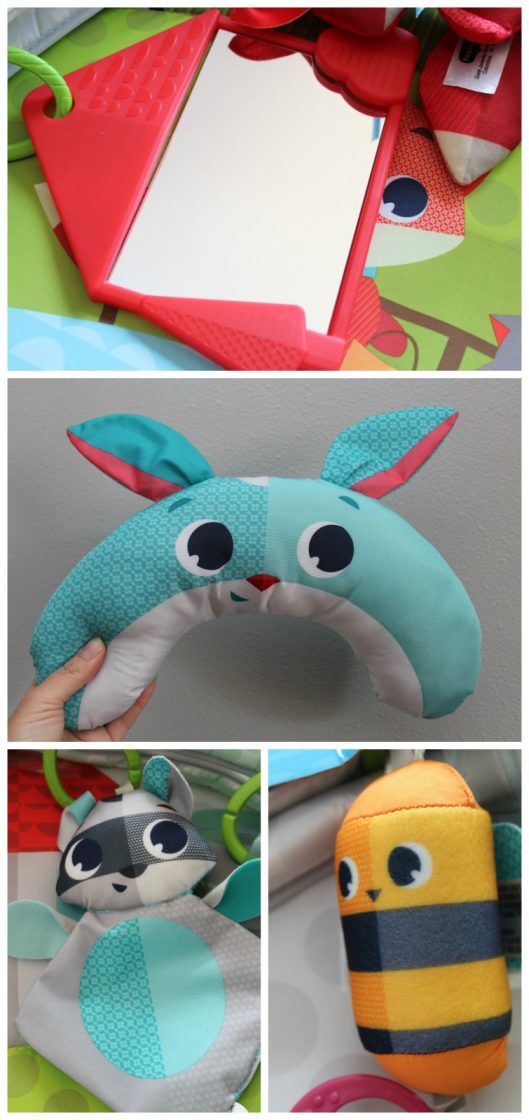 Meadow Days Take-Along Mobile
The second item I wanted to talk about is Tiny Love's Meadow Days Take-Along Mobile.  It's no secret that babies love to be entertained.  And all of my babies have loved their mobiles.  So this new take-along design is the perfect combination of fun and portability.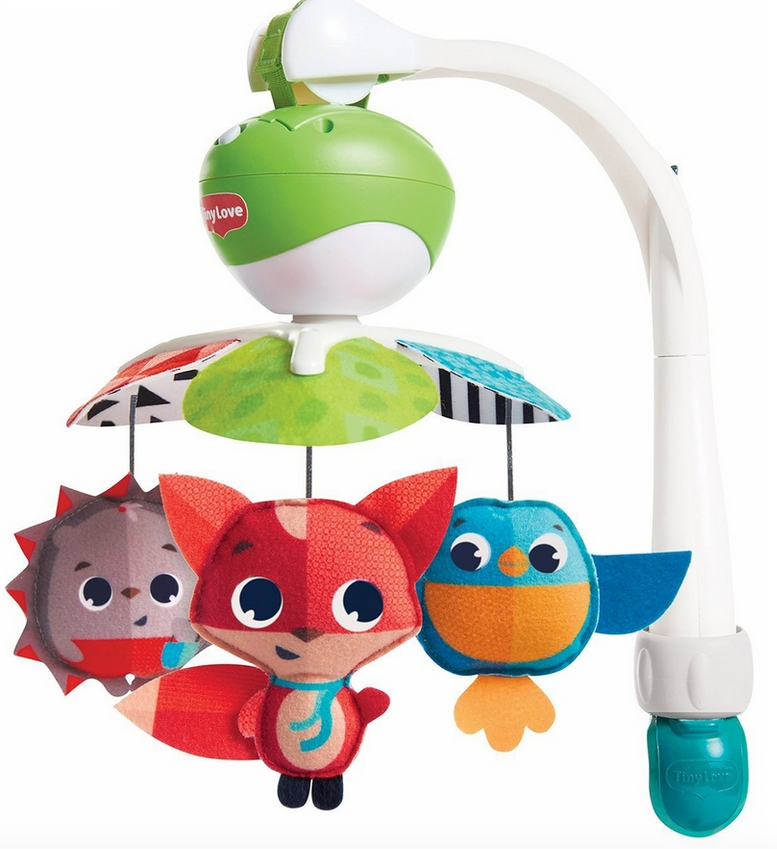 Designed to go where you go, you can attach this Take Along mobile to car seats, strollers, and even pack & plays!  It includes a large clip for attaching to strollers, a velcro fastener for infant carriers, and a universal attachment that fits most pack & plays, bassinets, or travel cots.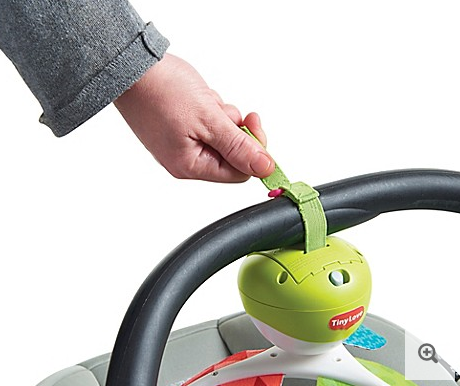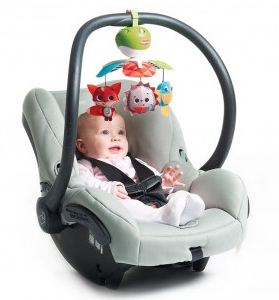 I really like that this mobile can play 30 minutes of continuous music in a variety of five different tunes.  That paired with the whimsical design and colorful toys makes it a big hit for kids.
Tiny Love For The Win
I can not wait to use these new Tiny Love releases!  While our last little foster baby left just over a month ago, I am excited to dig these great new toys out whenever our next foster love arrives!
Buy It: Head over to Tiny Love to see for yourself the great selection of products they offer.
Connect: Don't forget to like Tiny Love on Facebook, follow them on Instagram, and subscribe to their You Tube Channel for all the latest news and promotions.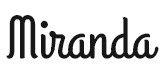 I'm a city girl turned country by my awesome husband and we have three busy boys and two darling daughters. I love spending time with my family, reading Karen Kingsbury novels, and catching up with friends while our kiddos have play dates. I'm blessed beyond measure and can't wait to see what God has in store.
Follow Miranda on Pinterest | Twitter| Blog | Instagram
This post currently has 5 responses.