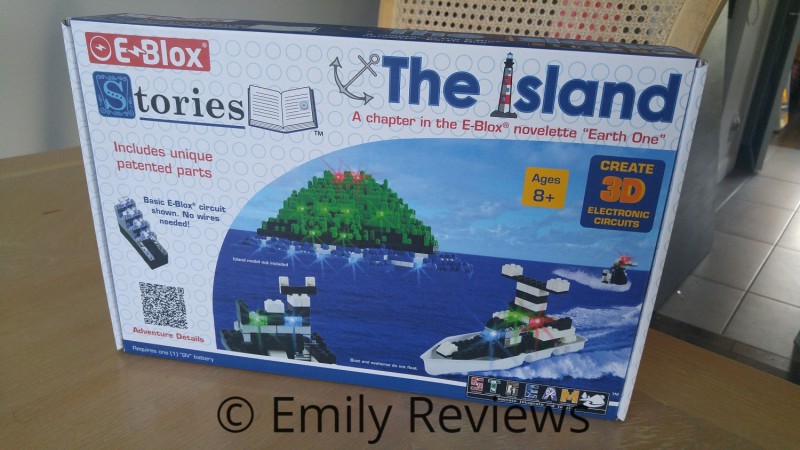 Thank you to E-Blox for providing me with a product to facilitate my blog review.
All opinions are my own.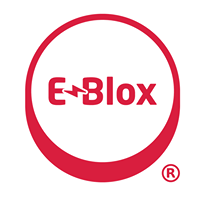 A few months ago, I had to chance to review a circuit builder kit from E-Blox  (here's my review in case you missed it).  I have to say, my kids still regularly play with this set and have actually started figuring a few things about how circuits work on their own.  So when I was offered one of the new 'stories' from E-Blox, I knew it would be a hit with my girls!
What's unique about E-Blox is that their blocks are designed to easily create projects that light up, make sounds or move by building a circuit directly into them. The circuit parts are either built in the blocks themselves or the blocks are made of conductive tin to allow the electric power to safely travel from one piece to another (no wires, no risk of getting shocked).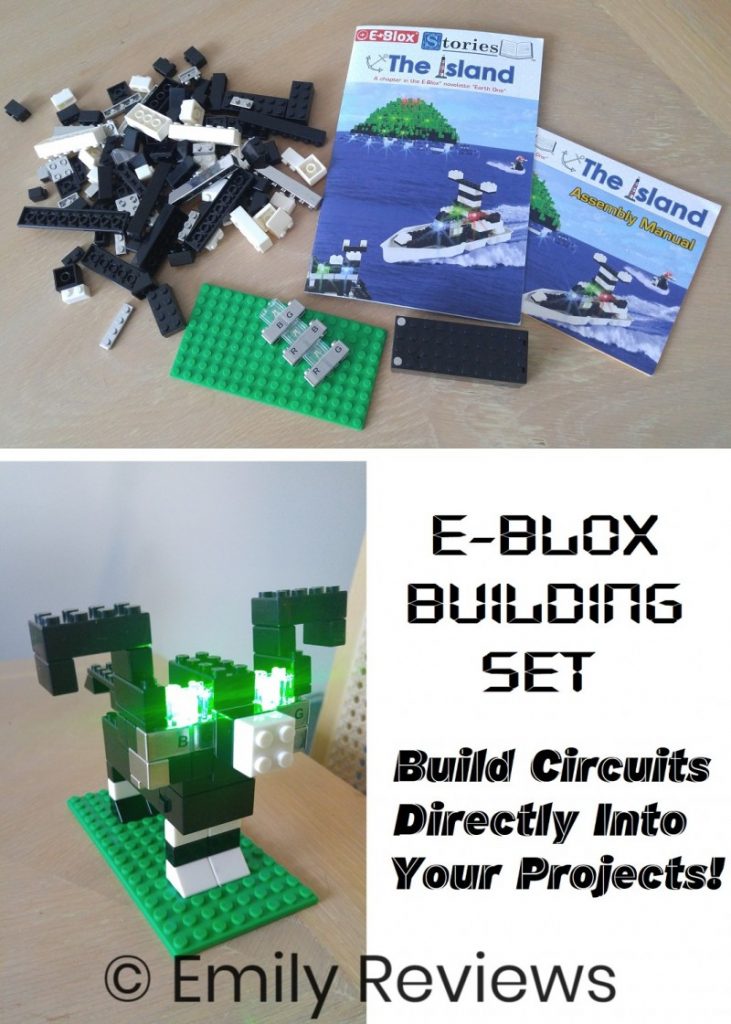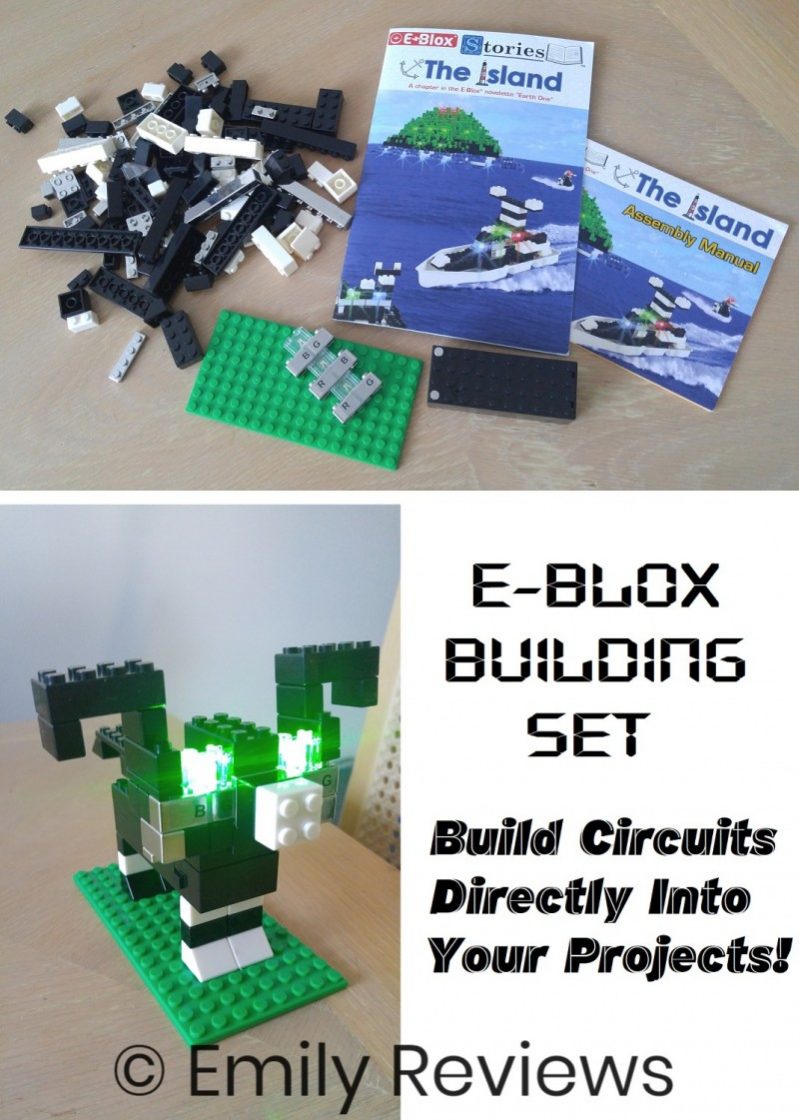 E-Blox offers a great variety of Circuit Builder sets as well as pARTS (kits tin-plated blocks that are used to build circuits) and single pieces. They also recently launched 3 sets of E-Blox Stories, including The Island which we received.

E-Blox Stories go beyond block building and actually incorporate a scenario to bring each project to life.  The Island Stories, just like other 2 stories sets, comes with all the necessary blocks and building instructions and with a storybook.  Kids join in the adventures of Seymour and Robyn, his very own robot, as he investigates mysteries. The story booklet is divided in sections, each with its own building project (8 in total for this set).
As kids read the story, they encounter characters or come across buildings that they can build so the story takes shape in 3D before their eyes. What's really cool is that each project makes special use of a circuit so an animal's eyes light up or a boat is lit up. Throughout the story, I was thrilled to find QR codes that can be scanned to reveal more information about a specific part of the story, a character, etc. to enhance the story even more.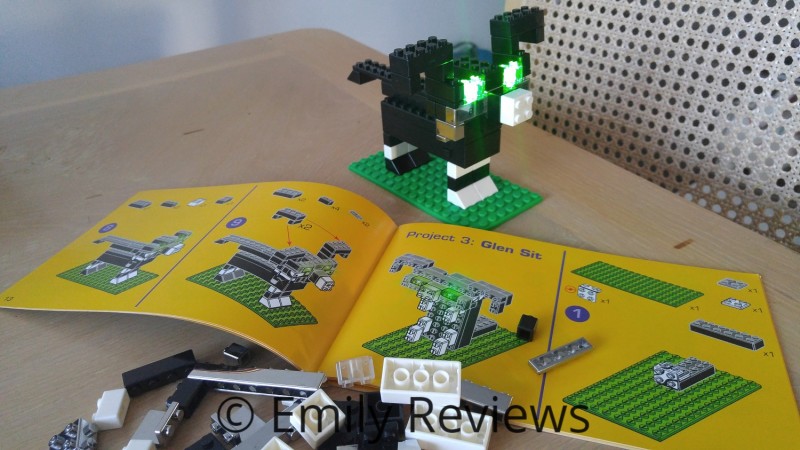 I found the building step-by-step instructions to be straight forward although sometimes, the color of the tin pieces and white pieces can be a little confusing in the instructions booklet. The Stories set are designed for kids ages 8 and up so younger children will likely need a bit of help to build all the projects. We definitely enjoyed reading the story together and building each projects as a family activity. It was really cool to see the kids' reaction when each of the projects lit up!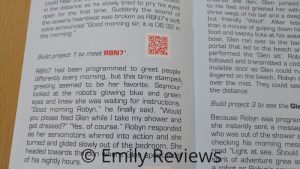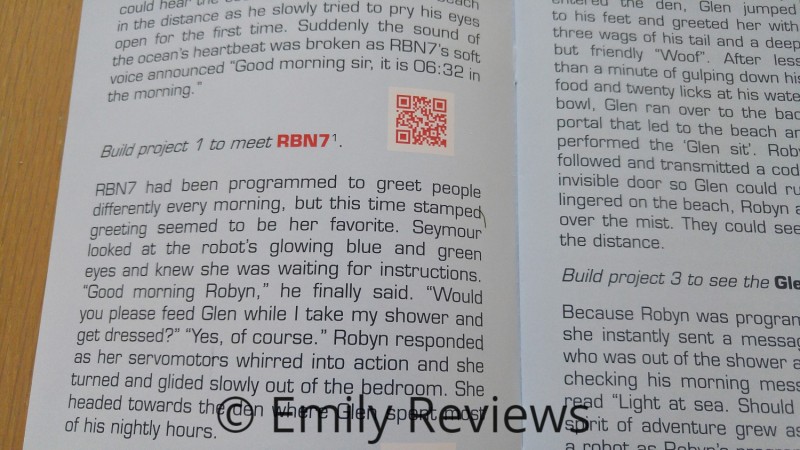 Obviously, it didn't take my kids long to use the pieces to try and make their own circuits, adding to the story or building things from their imagination. They are learning about science without even realizing it and in a fun and safe way through trial and error. As a mom of 2 daughters, I'm really passionate about immersing them in as much science and technology as I can so E-Blox is perfect for us!
Find Out More: Head over to the E-Blox website for more information about these great educational blocks. 
Connect: Don't forget to like E-Blox on Facebook and follow them on Instagram, YouTube, Pinterest, and Twitter for all the latest news, project ideas, and promotions.



This post currently has 5 responses.