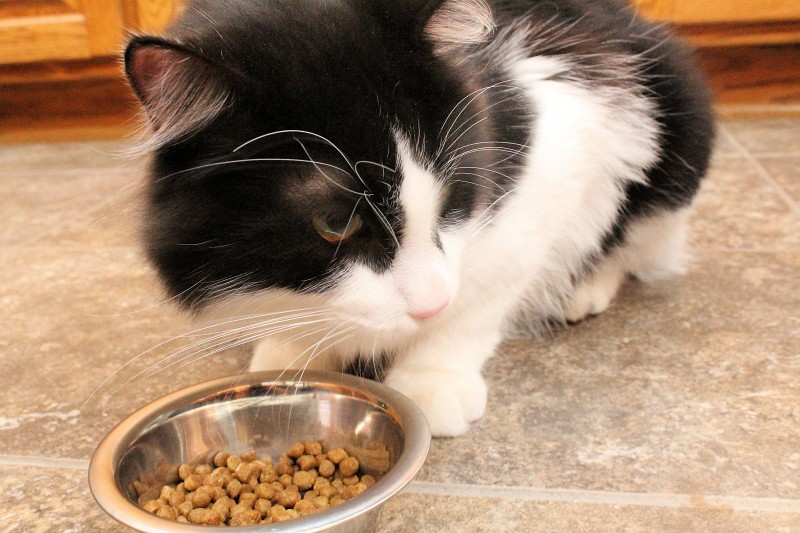 Our not-so-little any more Rosie received a bag of Now Fresh Grain-Free Adult Fish Recipe Dry Cat Food from Chewy.com to review.  All opinions are (mostly) his as the rest of us didn't try it.
As a child, I loved cats.  It seems like most kids do.  And now we live on a farm and have a large abundance of them now.  And when kids visit, they barely notice the two large swing sets, trampoline, bikes, and myriad of other toys.  Instead, they head straight to the barn and find the cats.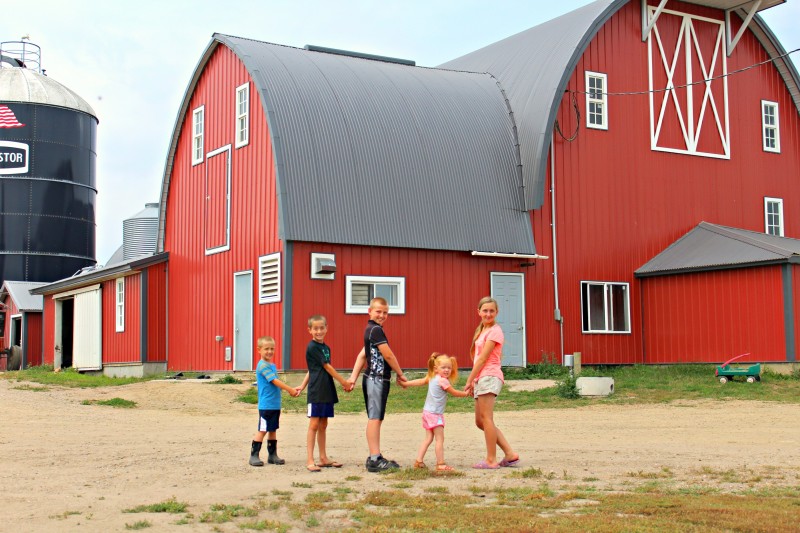 So last year, at the very beginning of winter, it was no surprise when my husband and kids rescued a kitten out of the wall in the barn.  What WAS a surprise is the fact that I allowed it in the house.  (I'm not AS big a cat fan as when I was young.  Especially when they are in the house.)  However, there we were, with our sweet Rosie in the house being bottle fed back to life.  ***Side note.  YES, Rosie is a boy.  Our vet mistakenly though he was a she at first.  By the time we realized the mistake, he'd been Rosie for far too long to change his name.  So just think of him as a boy named Sue….only Rosie.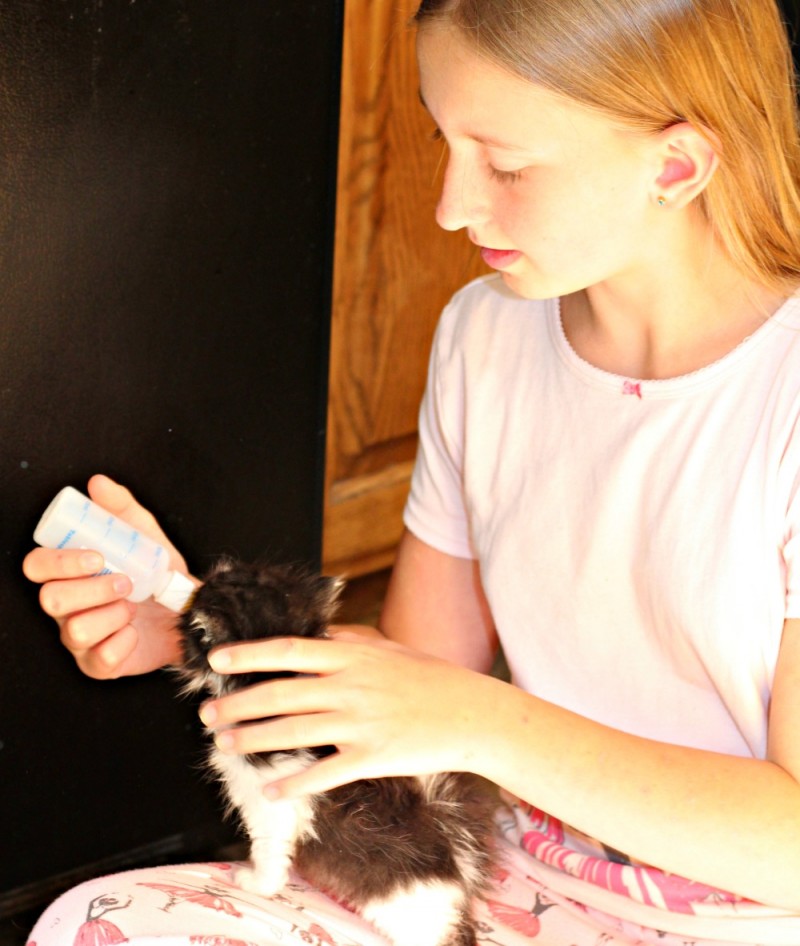 Cat Food Choices
As Rosie grew and got big enough to go off formula, I realized there are a LOT of choices for cat food.  So we've tried a few over time.  However, lately, it seems as if the kind we were using wasn't pairing well with his tummy.  So it was time to try something new.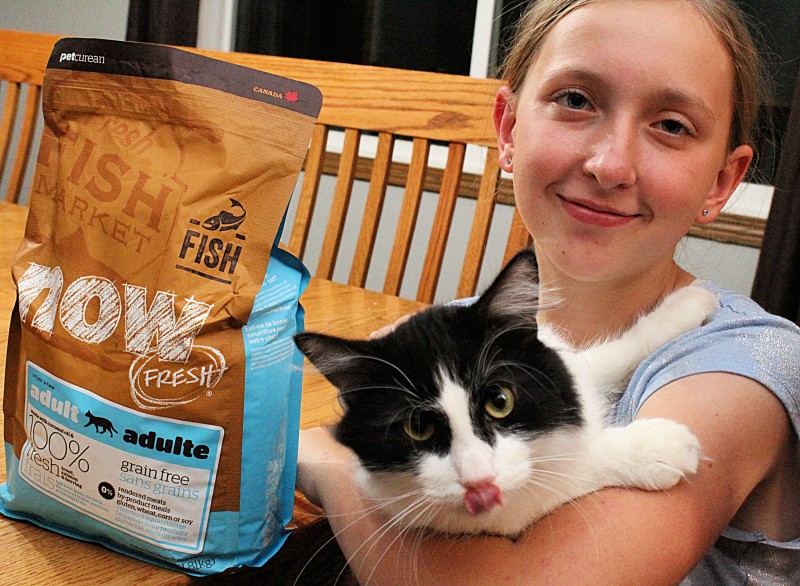 Now Fresh Grain-Free Adult Fish Recipe Dry Cat Food From Chewy.com
As I was browsing Chew.com, the Now Fresh Grain-Free Adult Fish Recipe Dry Cat Food caught my eye.  With 27 reviews on their site, it received almost a full count of stars overall.  So we decided to give it a try.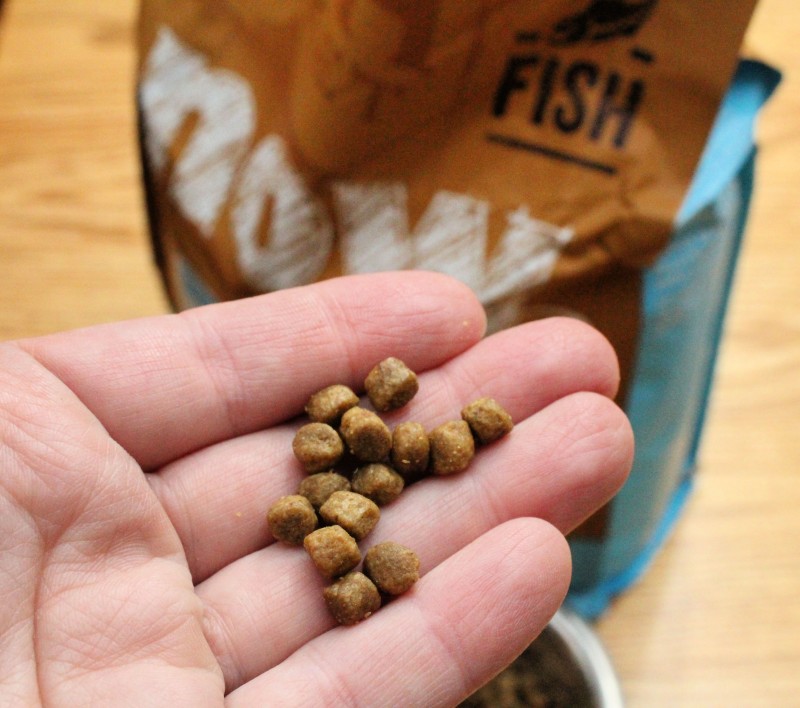 Features:
Grain Free Formula
Gluten Free
No Corn, Wheat, Soy Or Fillers
100% Fresh Omega 3 & 6 Oils
Includes Wholesome Berries, Fruits, And Veggies (Such As Blueberries, Cranberries, Broccoli & Chicory Root)
Added Prebiotics & Probiotics
Made For Cats Ages 1 To 7 Years Old
Made In Canada
Available In 4#, 8#, and 16# Bags
And this may sound silly, but the bag features a velcro closure!  I LOVE that!  Makes it so much simpler to open and close.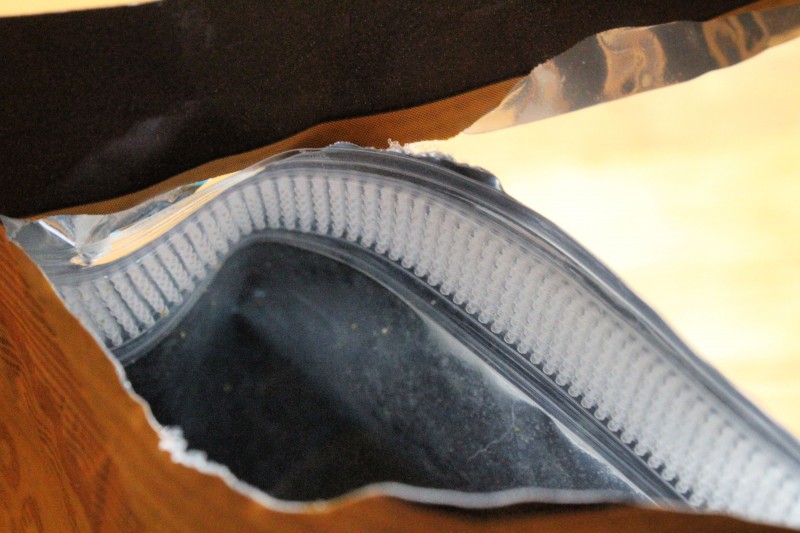 But Did Rosie Like It?
Absolutely!  He gobbles it up!  This dry cat food seems to have become a quick favorite that is also agreeable with his stomach.  So it's a win for us!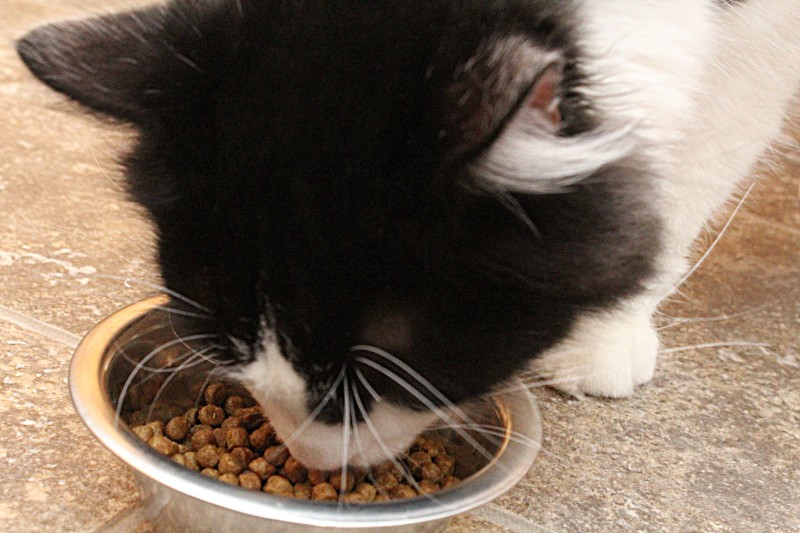 Buy It: Head over to Chewy.com to grab yourself a bag of Now Fresh Grain-Free Adult Fish Recipe Dry Cat Food as well as check out their great selection of pet products.
Connect: Don't forget to like them on Facebook, follow them on Twitter and Instagram, and subscribe to their You Tube Channel for all the latest news and promotions.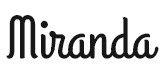 I'm a city girl turned country by my awesome husband and we have three busy boys and two darling daughters. I love spending time with my family, reading Karen Kingsbury novels, and catching up with friends while our kiddos have play dates. I'm blessed beyond measure and can't wait to see what God has in store.
Follow Miranda on Pinterest | Twitter| Blog | Instagram
This post currently has 7 responses.