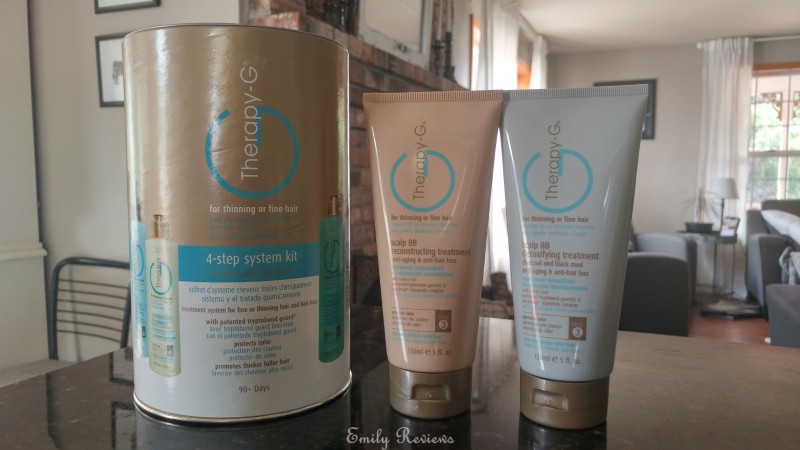 Thank you to Therapy-G for providing me with products to facilitate my blog review. All opinions are 100% my own.
Therapy-G specializes in hair care products for fine and/or thinning hair. Therapy-G is a technologically advances hair regrowth system. The special formulas help you detoxify, nourish, and stimulate your hair follicles. In doing this, you encourage hair growth. Therapy-G products don't weight your hair down or dry it out. Their products are formulated to add volume and moisture to your hair. They also add natural luster, improved texture, and strength.
For my review, I received a 4 Step System Kit (90 Day) for Chemically Treated Hair, Scalp BB Detoxifying Treatment – Charcoal and Black Mud, and Scalp BB Reconstructing Treatment.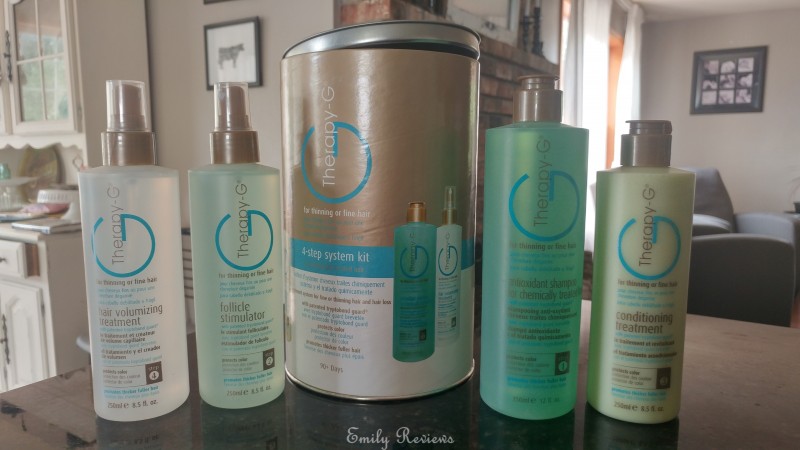 4 Step System Kit includes- Antioxidant Shampoo for Chemically Treated Hair, Follicle Stimulator, Conditioning Treatment, and Hair Volumizing Treatment. These four products were designed to work together in stimulating cell renewal and collagen production. They help to strengthen the elasticity and structure of the scalp to aid in reversing the aging process.
This isn't my first time using the 4 Step System Kit. I used the same kit a few years back. It took almost the full 90 days for me to really notice a difference. It was like overnight, my hair completely changed. It went from being fine textured, brittle, and slow growing to a full head of beautiful hair. It was fantastic! As time went on, life got stressful, my healthy eating went out the window and so did my clear skin and gorgeous hair. So, when I was approached by Therapy-G for another review, I jumped at the opportunity. I absolutely love the Therapy-G 4 Step System Kit!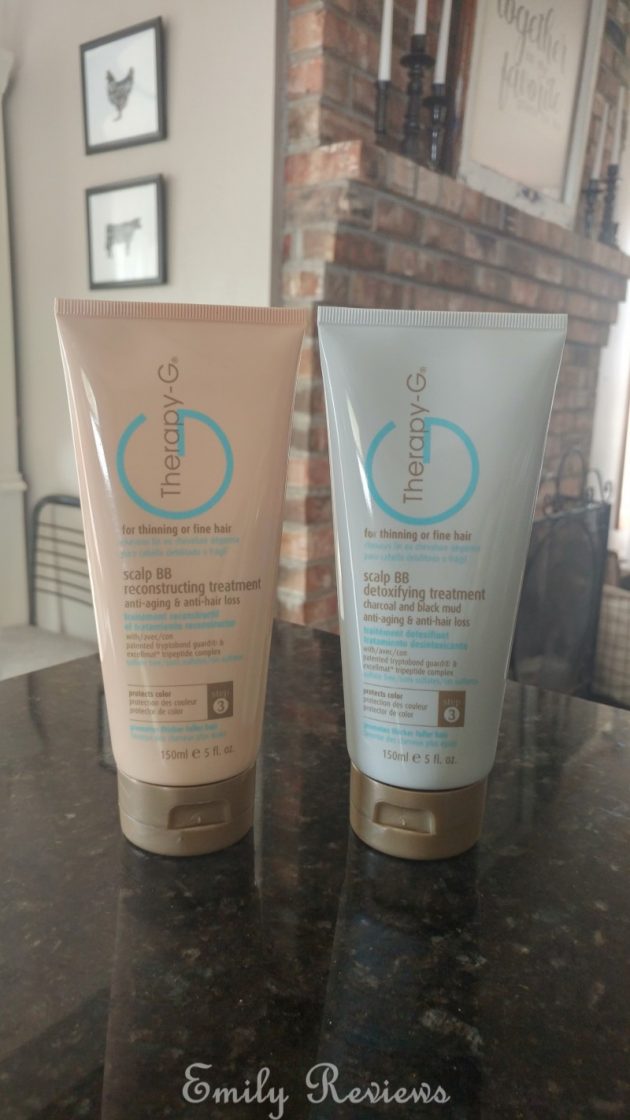 Therapy-G has recently released two new BB Treatments – Scalp BB Detoxifying Treatment and Scalp BB Reconstructing Treatment. These products were created to reverse the hands of time. They are anti-aging and anti-hair loss treatments. Scalp BB Detoxifying Treatment and Scalp BB Reconstructing Treatment contain peptides to repair, strengthen, and rejuvenate your hair with proteins. They work to relieve dryness and soothe an irritated scalp.
I am pleased with the Scalp BB Detoxifying Treatment and Scalp BB Reconstructing Treatment. They leave my hair feeling clean and looking great. They smell really nice too!
While it isn't necessary to combine BB Treatments with the 4 Step System Kit, when you do, you have a powerhouse working to improve your hair!
Buy It: Please visit the Therapy-G website to see the great selection of products they offer and convenient shopping locations.
Connect: Don't forget to follow Therapy-G on Facebook and Twitter for the latest product announcements and special offers.
Win it: Two winners will each receive a Therapy-G Scalp BB Treatment. The first winner will get the first choice between the two options. This is a US giveaway. The Therapy-G giveaway is scheduled to end on 11/02/2018. Good luck!


This post currently has 5 responses.