Thank you to UglyChristmasSweater.com for sending product in exchange for my honest opinion in this review.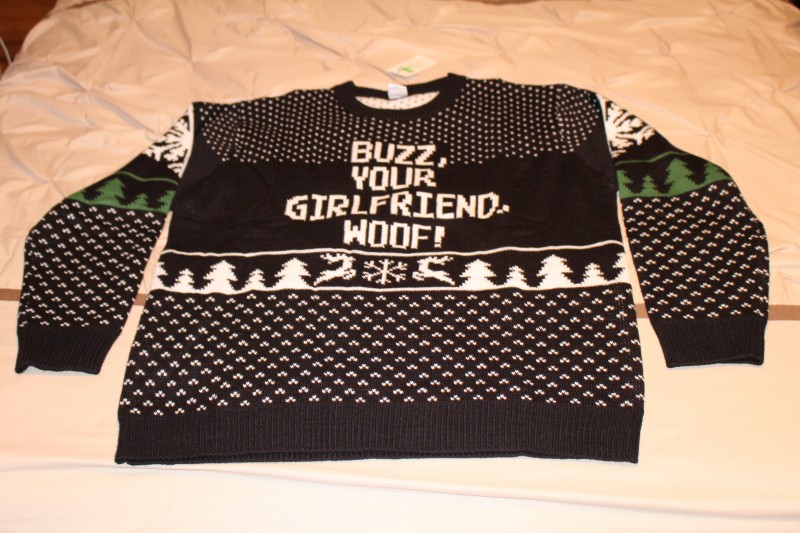 Are you invited to any Ugly Christmas Sweater Parties this year? Does your work have an Ugly Christmas Sweater day? If so, UglyChristmasSweater.com has what you need! They offer a huge variety of Ugly Christmas Sweaters for both men and women. They also offer pajama jump suits, lounge pants, leggings and jackets to complete your Ugly Christmas outfit. UglyChristmasSweater.com offers NFL, Star Wars, 3D design sweaters and so much more.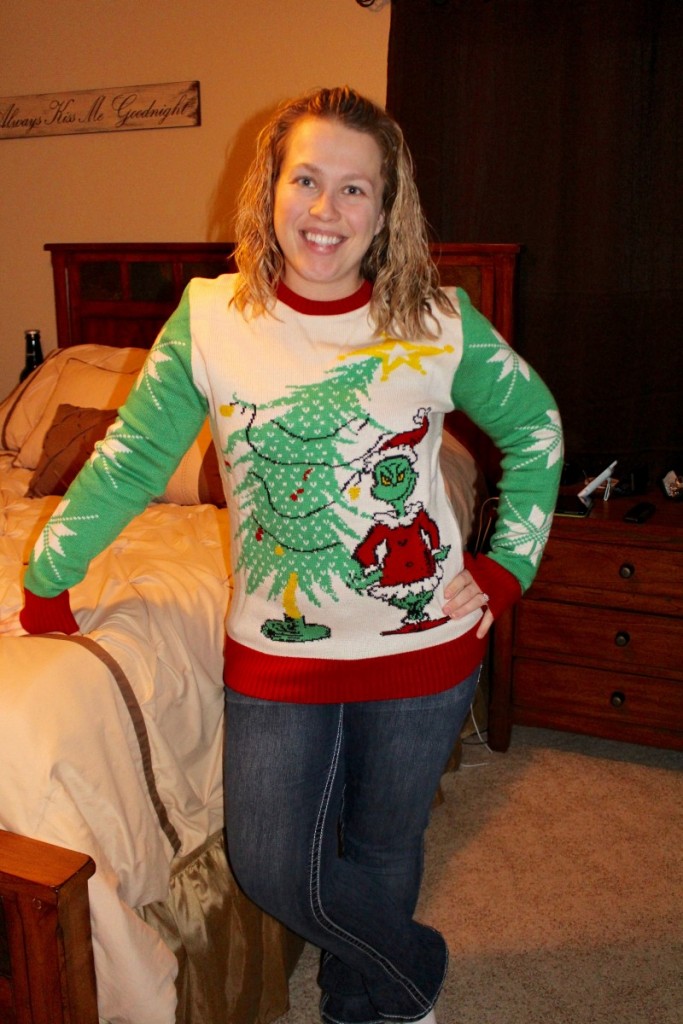 I received my first Ugly Christmas Sweater from UglyChristmasSweater.com last year. I wore it to work and everyone loved it! I went with the Dr. Seuss Grinch As Santa Next To Tree Adult Off-White Sweater. It said it runs one size smaller so I got a large instead of the medium I usually wear.  It fits nicely, is warm and comfortable.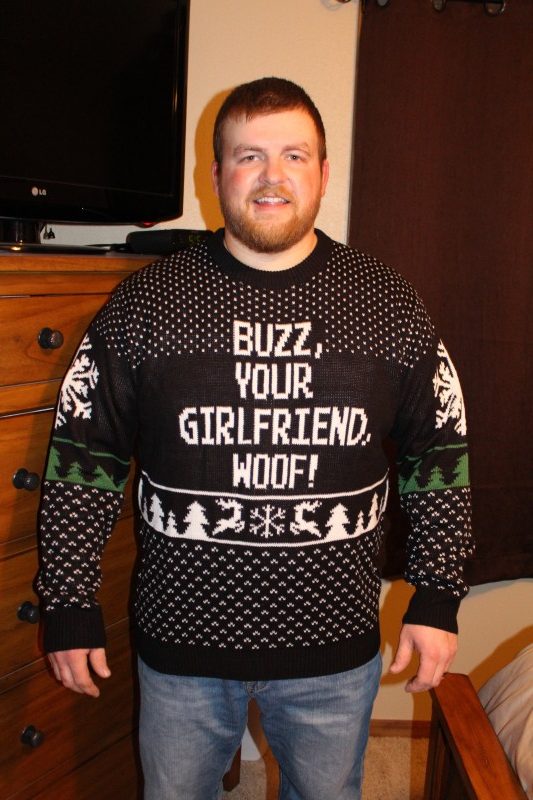 This year, I was excited to partner with UglyChristmasSweater.com again to get my husband his own Ugly Christmas Sweater. There are so many fun options, it was hard for him to choose just one. He decided on the Buzz, Your Girlfriend, Woof Sweater. He loves the movie Home Alone so that's why he chose this sweater. We got him a size XXL. He usually wears an XL or XXL so we chose the larger size to be safe. He is happy with the fit, warmth and comfort of this sweater and he commented that he hopes we get to attend an Ugly Christmas Sweater party this year because he is looking forward to wearing it.
National Ugly Christmas Sweater day is only about a month away! The third Friday in December is celebrated as National Ugly Christmas Sweater Day each year. This year it will be celebrated Friday, December 21st, so make sure to find your Ugly Christmas Sweater soon!
Buy It: Head over to UglyChristmasSweater.com to see for yourself the great selection of products they offer.
Connect: Don't forget to like them on Facebook, follow them on Instagram, Twitter and Pinterest, and subscribe to their YouTube channel for all the latest news and promotions.



Hi, my name is Asha. I am 31-years-old and am a nurse by profession. My husband and I have been married for over five years and together we have a sweet four-year-old daughter, a one-year-old son, and a lovable bunny named Caramel. I enjoy spending time with family, taking photographs, scrapbooking, hunting, fishing, cooking and gardening.
This post currently has 2 responses.