Thank you to Maya Toys for sending me product. As always, all opinions are my own.
Christmas shopping can be stressful when you have a lot of people to shop for. And sometimes even when you don't have many people to shop for, it can be hard to find a number of fun gifts for any one person on your list. When it comes to our family this Christmas, I had no trouble finding our son toys but our daughter was a little tougher. Luckily, I found Maya Toys just before I started really shopping for her and now I can cross her off my list completely! Maya Toys carries a huge variety of products including Orbeez Hand and Foot Spas, super fun stocking stuffers, games, and even DIY jewelry makers. I'm excited to share some of the things our daughter will be getting for Christmas this year from Maya Toys!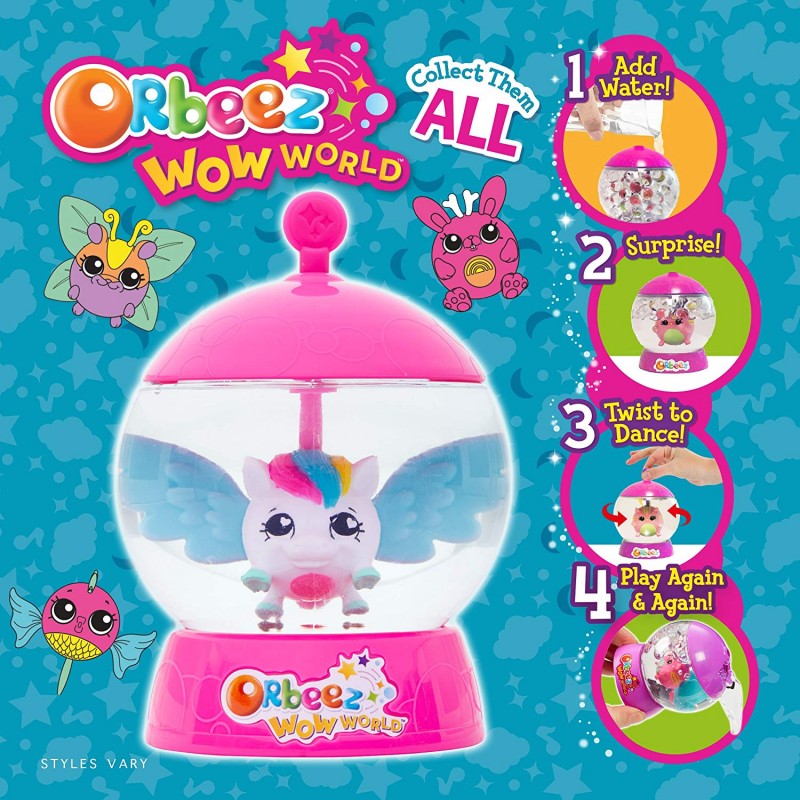 Orbeez Wow World Wowzer Surprise
I picked these adorable Orbeez Wowzer Surprise toys because they'll be perfect stocking stuffers this year. Wow World Wowzer Surprise Pets are a line of collectible figures that come packed in an Orbeez Orb. You just add water to the orb to reveal which pet you received! Then twist the orb to make the pet dance and experience the full magic of Wow World. With 20 unique series 1 pets and 14 newly released series 2 pets, your kids will love collecting these adorable toys!
Fryin' Flyin Donuts
Our kids have been loving games lately, and when I saw Fryin' Flyin Donuts I knew it would be a huge hit in our family! Try and catch all of your donuts in this action packed game of strategy that just might take a little bit of luck too. Be the first player to fry and fly all of your donuts into the Baker's box and you win! I'm so excited to break this out on Christmas and play with our whole family.
Cutie Stix – Jewelry Maker
This is one that I'm super excited about! I remember making friendship jewelry for my friends and family growing up, and I am so excited to start making those same memories with my daughter. The Cutie Stix Jewelry Maker is a fun DIY product that allows kids to cut double-sided beads, core them, and make bracelets and necklaces. I'm hoping this will be a toy that will keep her busy for longer periods of time than some of the other project-related products we've had in the past. Based on the great reviews I think it will!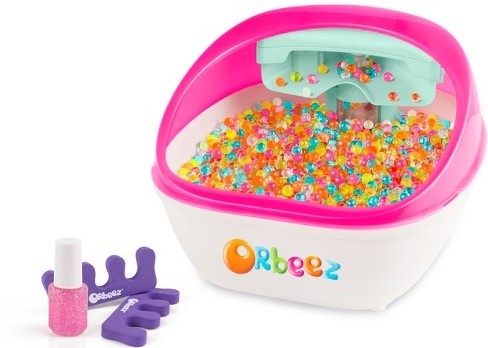 Orbeez Ultimate Soothing Spa
This newly redesigned foot spa from Orbeez is sure to be a big hit during the holidays this year! It's the time of year when skin gets dry and cracked, so it's the perfect gift for Christmas. Plus, have you ever met a kid who doesn't like Orbeez? I haven't yet, and I know our daughter is going to be so excited when she opens this Ultimate Soothing Spa. The new design features bright, lively colors, toe separators, nail polish, and of course 2,000 Orbeez! There's a cascading waterfall and built-in strainer, and kids are guaranteed to have a blast with it.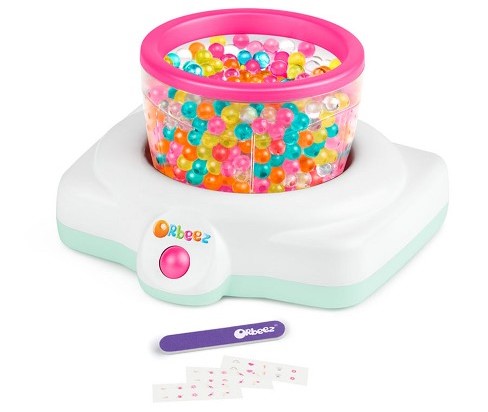 Orbeez Spin & Soothe Hand Spa
If your kids are enjoying a pedicure, they'll love a manicure to go along with it! The Orbeez Spin & Soothe Hand Spa provides a pampering treatment for kids of all ages. It's got a spinning and soothing jet system, nail file, and 30 cute nail decals. Of course, it wouldn't be nearly as fun without 1,000 bright and vibrant Orbeez, too! Our daughter LOVES painting her nails, and I know she's going to enjoy the full spa treatment. I can guarantee she'll want to give me my own mani, so I'm sure I'll be sporting nail polish all over my fingers after Christmas, but I'll enjoy every minute of time spent with my girl!
Grown Orbeez Bottles
When your Orbeez products need new soft, squishy beads, turn to Grown Orbeez! Rather than waiting for your Orbeez to expand, you can get straight to the fun with 400 fully hydrated Orbeez. Available in seven different colors, you can use them in your spas, crush them, or use them any way you like.
Buy it: You can purchase all of these products from Maya Toys! Find a retailer near you or shop on Amazon.
Win it: One lucky reader will take home the Ultimate Soothing Spa OR the Spin and Soothe Hand Spa. This is a US giveaway ending 12/13. Good luck!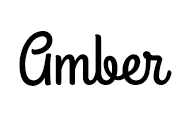 Hi there! I'm Amber, a 30 year old wife and mom of two from central Minnesota. I love to travel and to be outside with my kids anywhere the weather is warm! When I have a spare free moment, I love to read and scrapbook as well as binge-watch Netflix long after the kids are asleep. I drink too much Caribou Coffee and have a real sweet tooth but also try very hard to consume organic foods and use eco-friendly, fair trade products as much as possible. I also love socializing and sharing about my favorite products!
This post currently has 4 responses.