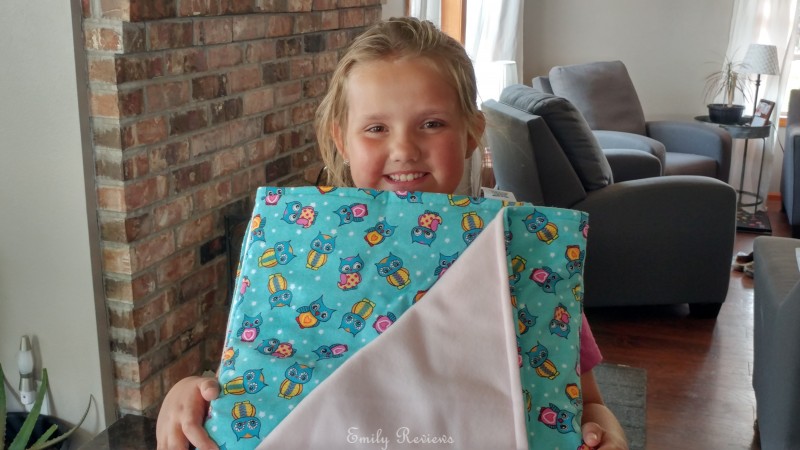 Thank you to Sensory Goods for providing me with products to facilitate my blog review. All opinions are 100% my own.
Sensory Goods is a company who tries to meet the needs of those affected by developmental disorders. Sensory Goods provides shoppers with an assortment of products designed to meet autism, sensory integration, and other special needs.
One of the amazing products you will find at Sensory Goods is their weighted blankets. Studies have shown that weighted blankets can be helpful with developmental disorders, insomnia, anxiety and a variety of other conditions.
I have sleeping problems and panic attacks. Last year, I got a weighted blanket from Sensory Goods and really enjoy it. It does help me relax. Laying with a weighted blanket is like getting a bear hug from a family member. The weight of it is comforting.
Both of my daughters also have sleeping problems and anxiety. I like my weighted blanket so much, I decided to also get them for my daughters.
When shopping for weighted blankets at Sensory Goods, you get to customize your blanket by selecting the size, material, and weight. After placing your order, your weighted blanket is custom made, by hand, to your specifications. Then, within one or two days of placing your order, your weighted blanket will be shipped.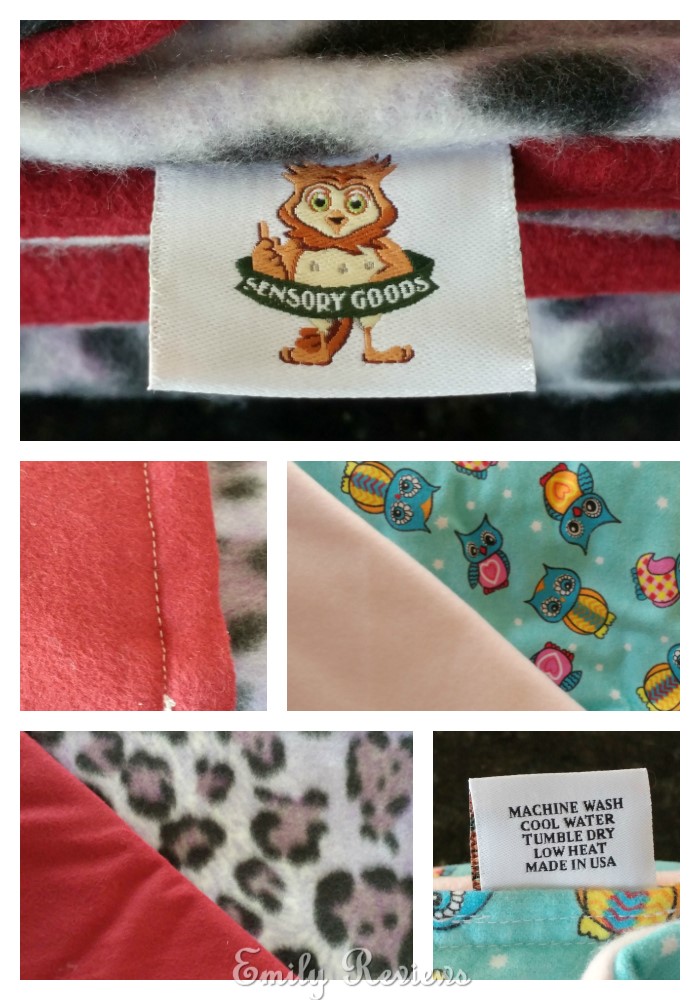 I wanted my daughters' blankets to be a convenient size for traveling with so I chose the five-pound Small Deluxe Weighted Blankets, with glass beads. I let the girls choose their blanket material. Savannah selected the Leopard-purple fleece with burgundy and Cheyenne wanted the Owl flannel print with Light Pink.
After using their weighted blankets for a few months, my daughters are sleeping better. Savannah has begun to fall asleep easier and Cheyenne isn't waking up as often in the middle of the night. I hope their sleep patterns continue to improve. A good night of sleep is so important.
Sensory Goods is one of those companies that really care about their customers. The talk the talk and walk the walk. If you have been thinking about getting a weighted blanket, I strongly suggest you shop at Sensory Goods!
Buy It: Please visit the Sensory Goods website to see the great selection of products they offer and convenient shopping locations.
Connect: Don't forget to follow Sensory Goods on Facebook, Twitter, and Pinterest for the latest product announcements and special offers.
Win it: TWO winners, will each receive a $100 Gift Code to be used for a weighted blanket at SensoryGoods.com. This is a US giveaway. The Sensory Goods giveaway is scheduled to end on 12/06/2018. Good luck.


Hello, my name is Laurie. My family and I live near the Oregon coast. When we aren't at work, in school, or on the volleyball court, we enjoy traveling, cheering for our favorite sports teams, playing outdoors, and checking off items on our bucket list. We are lucky in that both sets of our parents, as well as our siblings and their families, live within an hour of us. We get together often to help one another out, celebrate milestones, and go on adventures together.
This post currently has 8 responses.