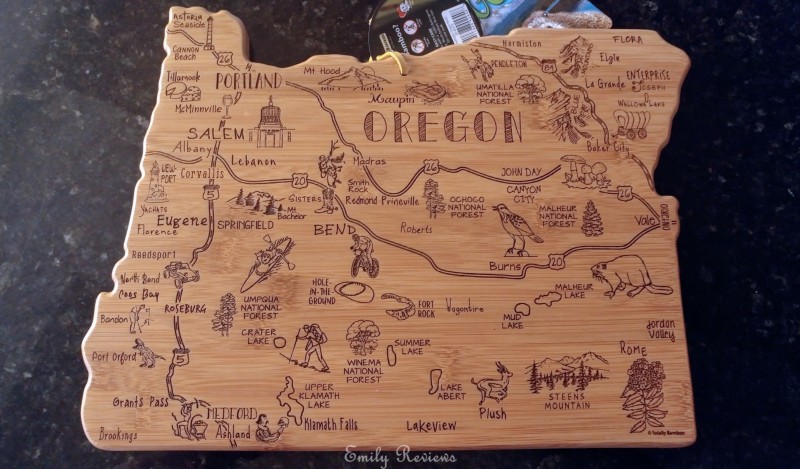 Thank you to Totally Bamboo for providing me with products to facilitate my blog review. All opinions are 100% my own.
Totally Bamboo specializes in sustainable and high-quality bamboo products. They offer customers an assortment of cutting boards, serving dishes, kitchen tools, storage & organizational products, gifts, and more.
Totally Bamboo has a new line of Destination Cutting Boards. Each board features a different state and its recognizable points of interest, cities, historic landmarks and noteworthy roadside attractions.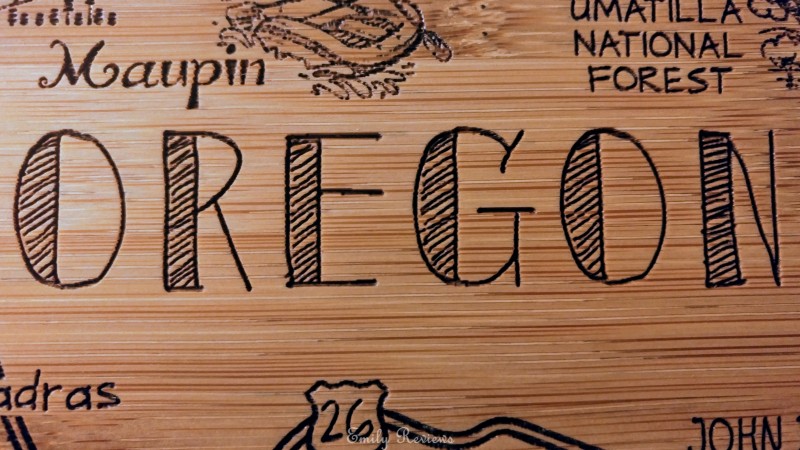 I chose the Oregon Destination Cutting Board for my review. Both my husband and I have lived in Oregon our entire lives. Seeing all of the familiar locations on the Destination Cutting Board has been fun. It has brought back memories of when we visited those locations. We have also been discussing taking a road trip to see a few of the locations we have never been to. Who knew a cutting board could be such a conversation piece?!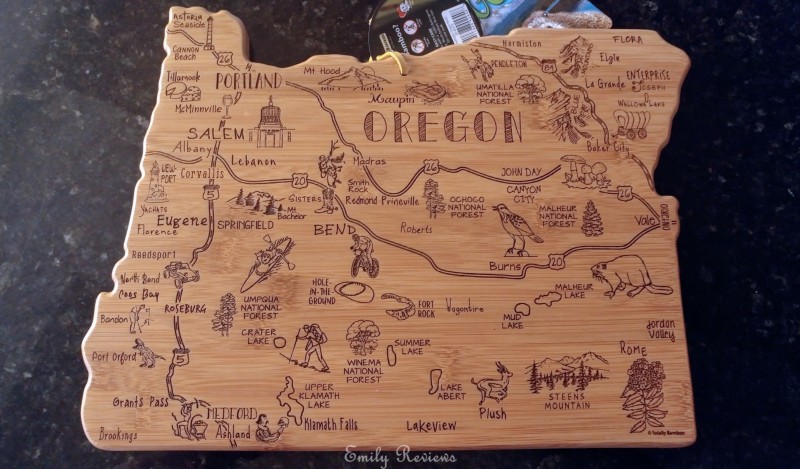 I also received a collection of kitchen tools from Totally Bamboo. Each kitchen tool has been carefully crafted with attention to detail. These tools are comfortable to use, attractive, and very well made. I have a feeling I will be using y Totally Bamboo kitchen tools for many years to come!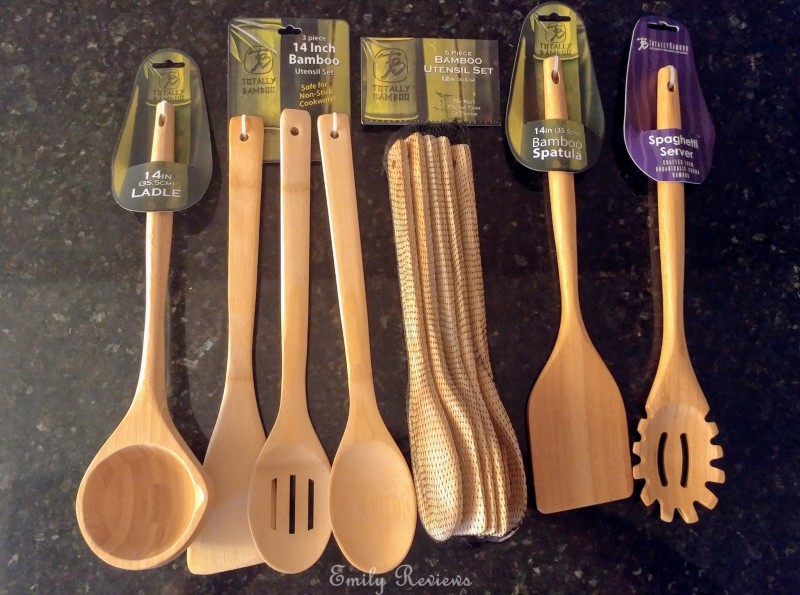 Destination Cutting Boards and kitchen tools from Totally Bamboo make great gifts. You could give a cutting board with the recipient's hometown or a state they have talked about visiting. For a complete gift idea, give them a Destination Cutting Board with a chef knife and/or kitchen tools from Totally Bamboo.
Buy It: Please visit the Totally Bamboo website to see the great selection of products they offer and convenient shopping locations.
Connect: Don't forget to follow Totally Bamboo on Facebook, Twitter, and Pinterest for the latest product announcements and special offers.
Win it: One winner will receive a Destination Cutting Board, of their choice, from Totally Bamboo. This is a US giveaway. The Totally Bamboo giveaway is scheduled to end on 12/12/2018. Good luck!


Hello, my name is Laurie. I have been married to my husband for 13 years. We have two young daughters, ages 9 and 12 years old. My family and I live in Oregon so that means we are just minutes from the beach, mountains, and desert.  We love it here and try to spend as much time outdoors playing as we can. When we aren't outside playing, I enjoy reading, baking, refinishing furniture, and other crafts.
This post currently has 7 responses.