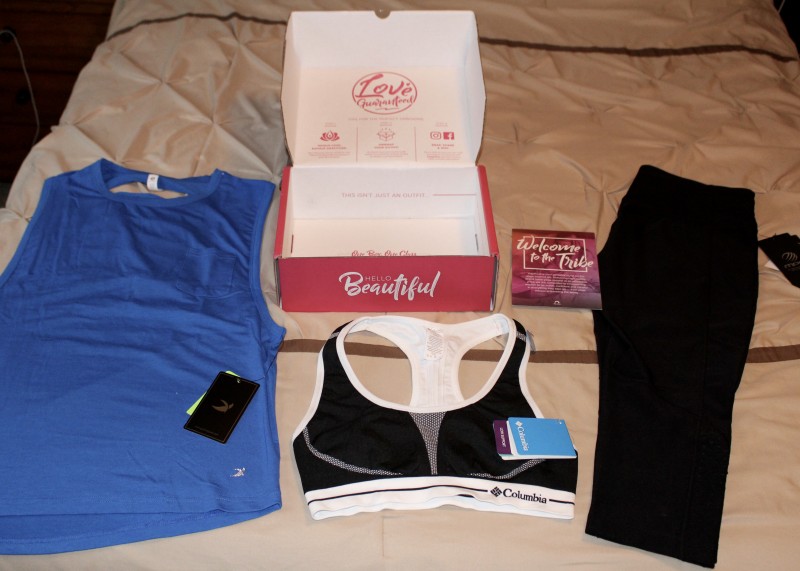 Thank you to YogaClub for sending product for review in exchange for my honest opinion in this post. This post may contain affiliate links.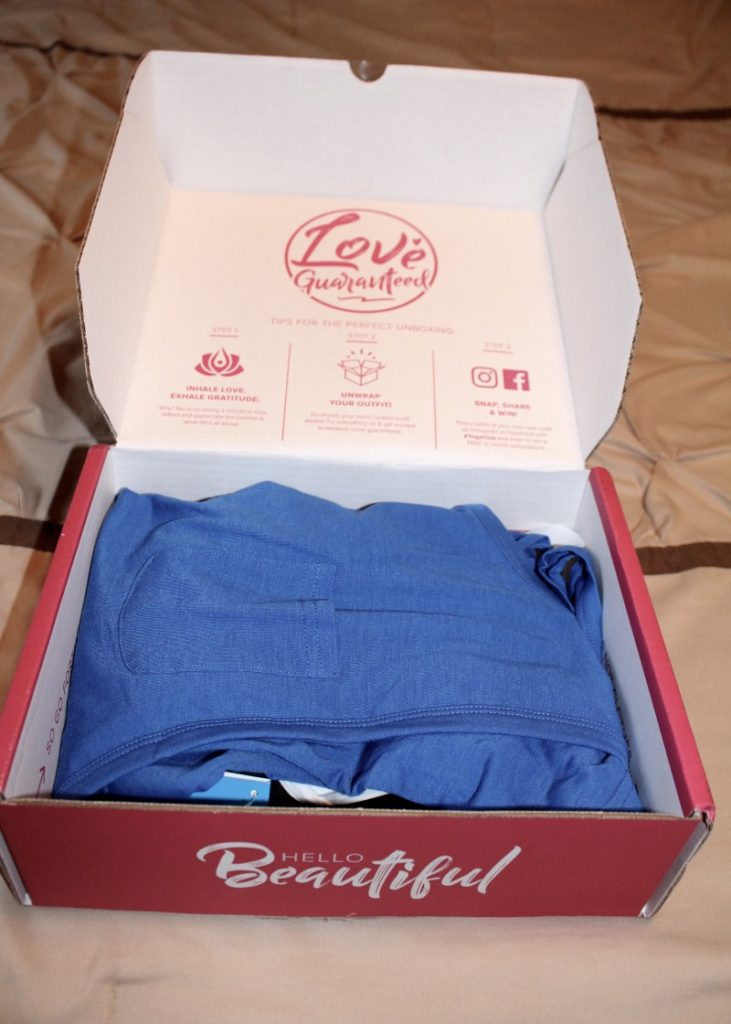 If you follow our blog, you know that I'm about a month postpartum right now. I had a c-section so I need to be careful about working out for now. I have done some arm-only workouts so far and that went well. In the next month-or-so I'll be able to start doing workouts that are a little more intense. I was excited to partner with YogaClub to get some new athletic wear to get me excited about working out and getting back to my pre-pregnancy body.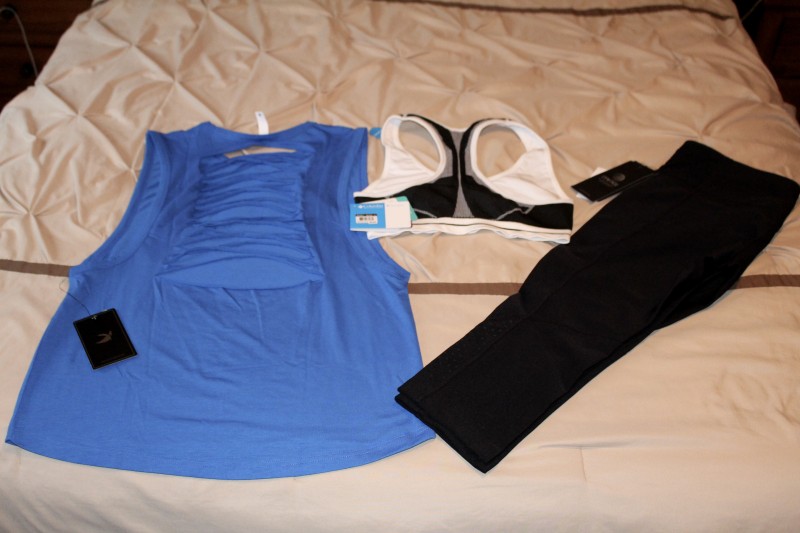 YogaClub is a women's fitness apparel subscription box. They provide designer activewear at half the retail price. The best part is that YogaClub boxes are personally styled based on your personality and favorite workouts. YogaClub sources from yoga and fitness brands such as Teeki, Manduka, Free People, Onzie, Glyder, Varley and more. Also, for every box you purchase from YogaClub, they provide yoga and meditation education for elementary school children, so you can feel extra good about your purchase!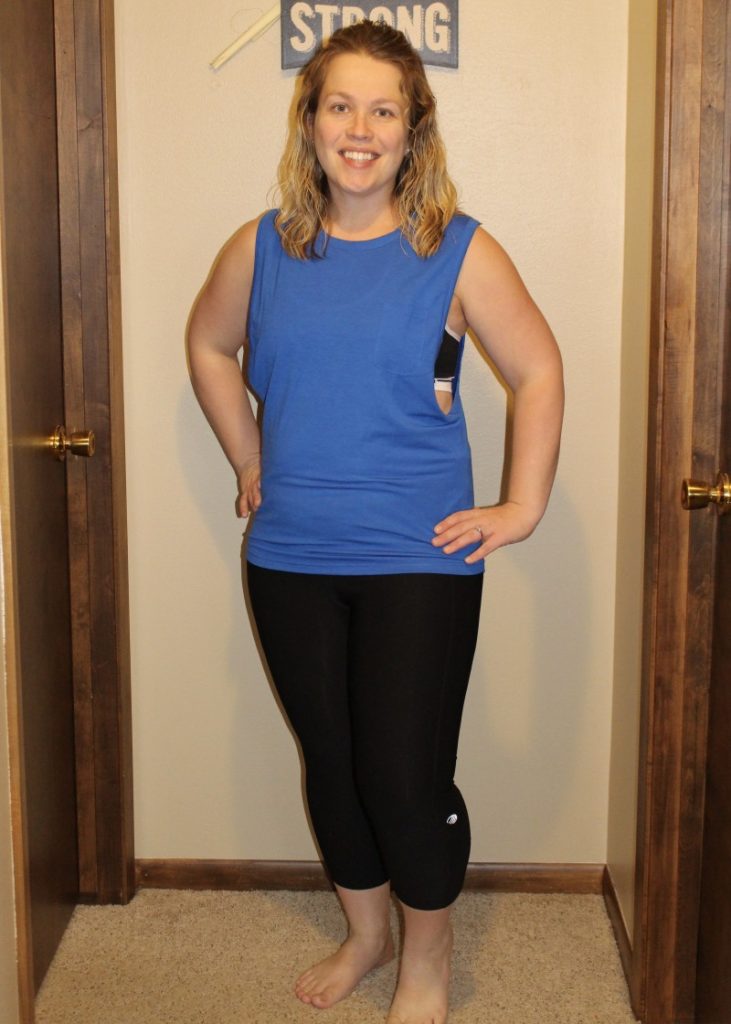 I received the Guru box for review which includes a three-piece premium brand outfit. In my Guru box I received a Columbia sports bra, a Glyder tank top and MPG yoga capris. I loved that I was able to take the style quiz to help my stylist learn more about my taste, fit and size preferences. The three pieces I received fit me just the way I hoped they would. I really love the sports bra and the capris I received. I like the color of the tank top, but wasn't so sure about the cut outs on the back of the shirt. My husband commented on how great he thought I looked in this outfit (remember, I am about three and a half weeks postpartum!) so that made me feel really good about it. I am looking forward to doing my workouts in my new YogaClub outfit!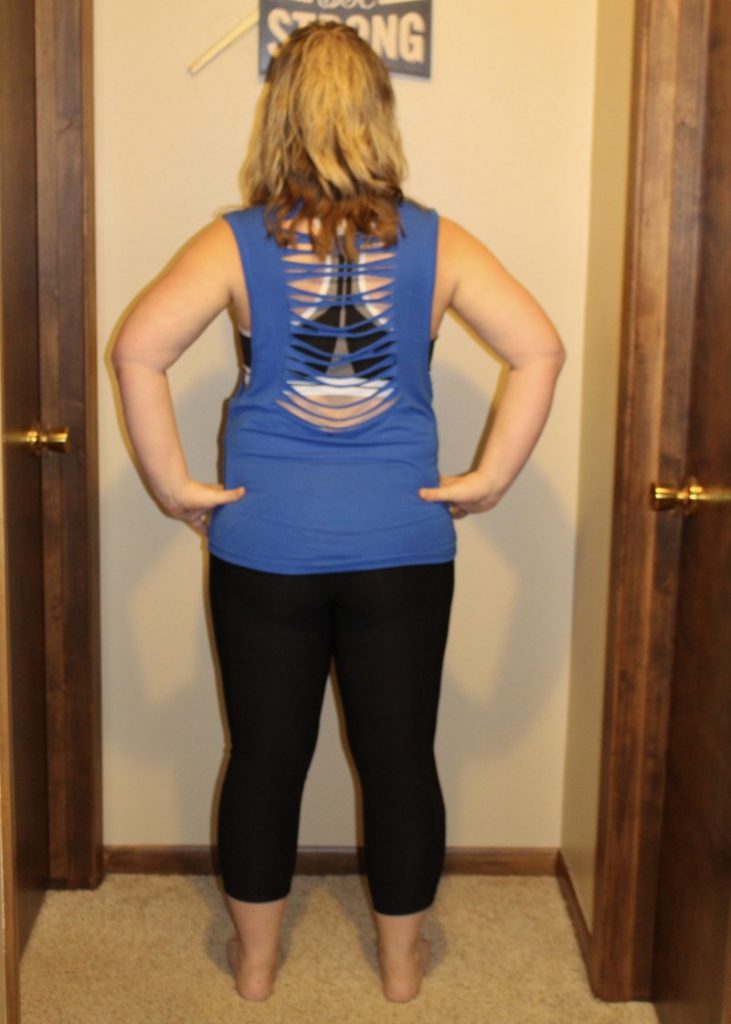 YogaClub features a gifting platform that allows you to gift one box without a recurring subscription, so it is affordable for the gifter and risk free for the recipient!
Buy It: Head over to YogaClub to see for yourself the great selection of products they offer.
Connect: Don't forget to like them on Facebook, follow them on Instagram, and subscribe to their YouTube channel for all the latest news and promotions.


Hi, my name is Asha. I am 31-years-old and am a nurse by profession. My husband and I have been married for over five years and together we have a sweet four-year-old daughter, a one-year-old son, and a lovable bunny named Caramel. I enjoy spending time with family, taking photographs, scrapbooking, hunting, fishing, cooking and gardening.
This post currently has 7 responses.