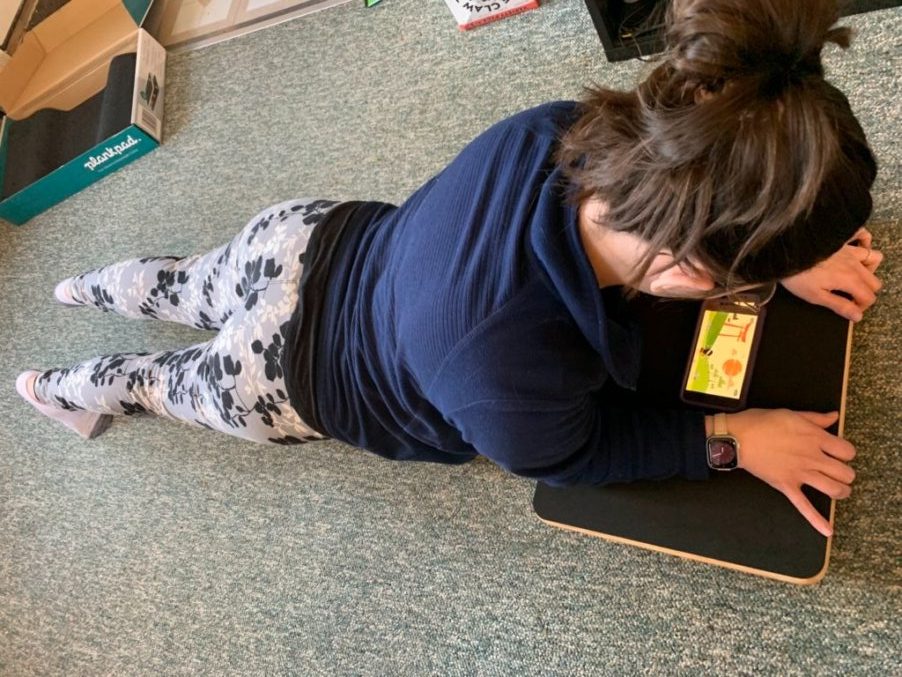 I was sent a Plankpad for review. All opinions are my own.
If you're looking for a fun and engaging way to improve your fitness and core strength, the Plankpad is definitely worth checking out! I've been using it for a few weeks now, and I can honestly say that it has made a noticeable difference in my stamina. I'm far from the most athletic person, but I've been able to play games on the Plankpad longer and longer each week.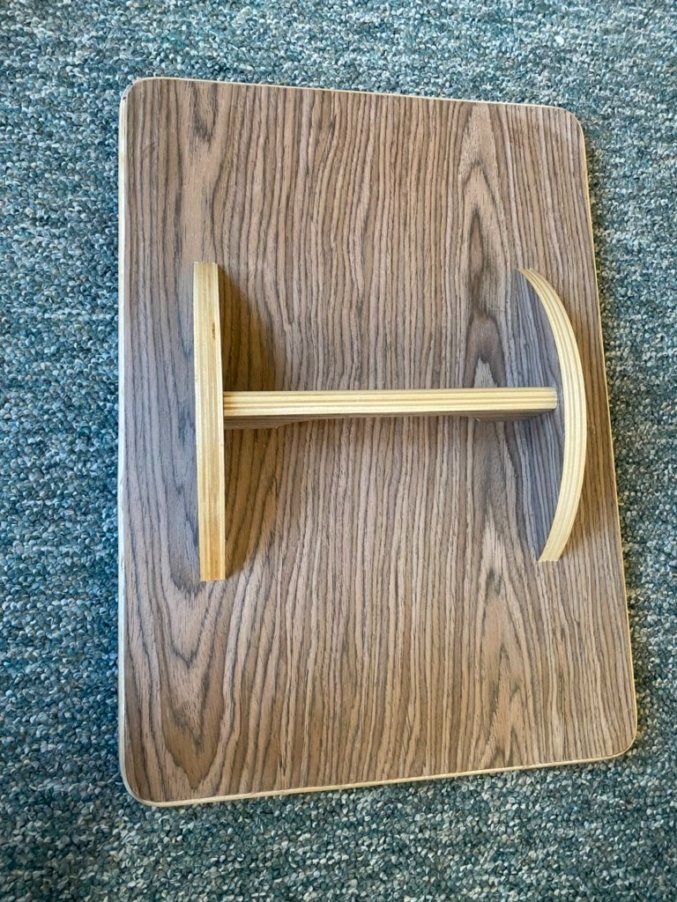 The board itself is quite basic, basically just a board with curved "legs" underneath that let you rock from side to side while planking. Most of the magic comes from the PlankPad games and workout videos. When you order a PlankPad, it comes with a mat that you can put under the board if you want to use it on hard or smooth flooring without risking the board moving around. I use it on carpet so I haven't needed the pad but I'm glad to have it in case we move and don't have carpet when we do!
One of the things I love about the Plankpad is how easy it is to use. You simply download the Plankpad app on your phone, rest it on the balance board, and start playing games or doing workouts that recognize your motion. The app includes a variety of games that challenge you to shift your weight from side to side while planking, engaging different muscles and making your workout more dynamic.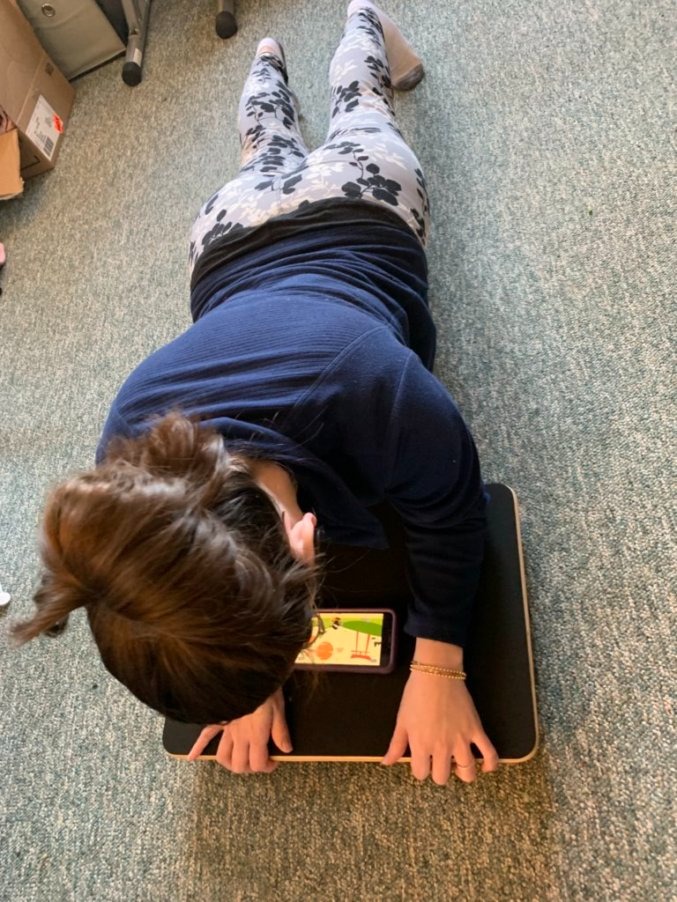 It doesn't look like much, but you really work a lot of muscles in this position!
My favorite thing about the Plankpad is that it makes exercise more fun! The games are addictive and challenging, and they include a timer on screen so you can choose to play for a set amount of time or try to beat your high scores. The app also keeps track of your progress and top scores for all games, so you can see your improvement over time. The games have various difficulty levels to choose from, so you can start at 'easy' and work your way up as you gain strength and stamina.
But the Plankpad is more than just a fun way to work out. It's also an effective tool for improving your core strength and overall fitness level. Planking is one of the most effective workouts for strengthening your entire body, including your arms, shoulders, back, abs, glutes, and legs.
The Plankpad app also includes a variety of workouts and exercises that can be customized to your fitness level. The videos show different variations of the plank exercise that you can follow along with, and the app gives you feedback on your form and balance. This makes it a great option for more advanced users who want to take their workouts to the next level.
Overall, I highly recommend the Plankpad for anyone who wants to improve their fitness and core strength in a fun and engaging way. It's easy to use, effective, and makes exercise more enjoyable than ever before!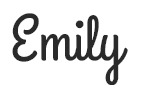 Hi there! I am Emily Evert, the owner of Emily Reviews. I am 28 and live in a small town in Michigan with my boyfriend Ryan and our two pugs. I have a large family and I adore my nieces and nephews. I love reading memoirs, and learning about child development and psychology. I love watching The Game of Thrones, Teen Mom, Sister Wives and Veep. I like listening to Jason Isbell, John Prine, and other alt-country or Americana music. I created Emily Reviews as a creative outlet to share my life and the products that I love with others.
This post currently has 3 responses.