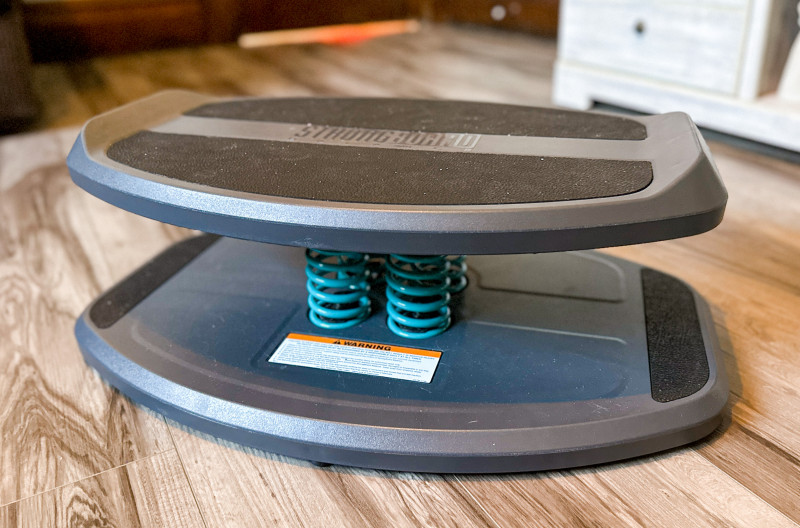 Thanks to StrongBoard for sending me a sample. As always, all opinions are my own.
I'm always on the hunt for more tools for effective home work-outs. I live in a small town that doesn't have a gym so all of my exercising is done at home. We don't have a ton of space for equipment, but I recently added something that I've found to be incredibly effective that I wanted to share with everyone. As we head towards Mother's Day, this could make a great gift idea for a mom or grandma in your life that wants to work on more stability and core strength. Plus, I've got a giveaway for one lucky reader!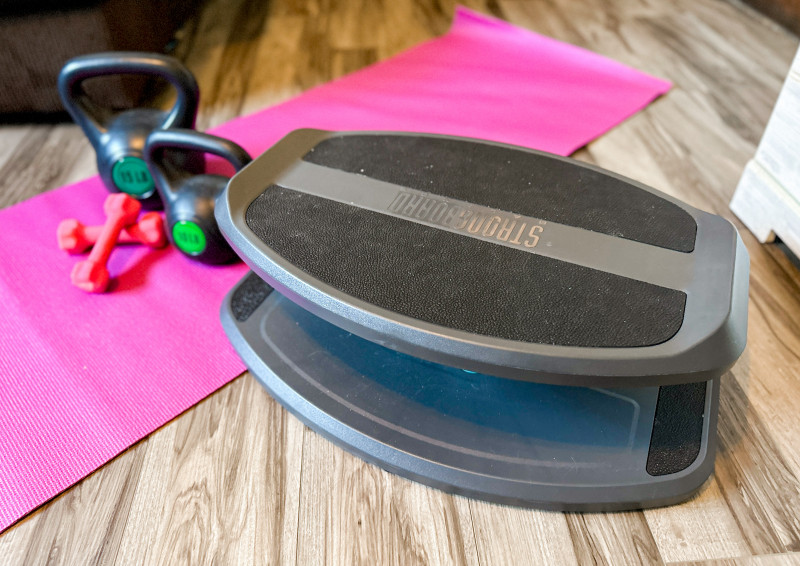 StrongBoard Balance Board
This fantastic piece of equipment is called a StrongBoard Balance Board. In a nutshell, it's a fitness tool that allows you to use your own body weight to work out. You can do something very simple, like just standing on it to build up your core. Or, you can use the included book of exercises and library of videos from StrongBoard to work all of your muscle groups at once, or even isolate certain muscles you'd like to train.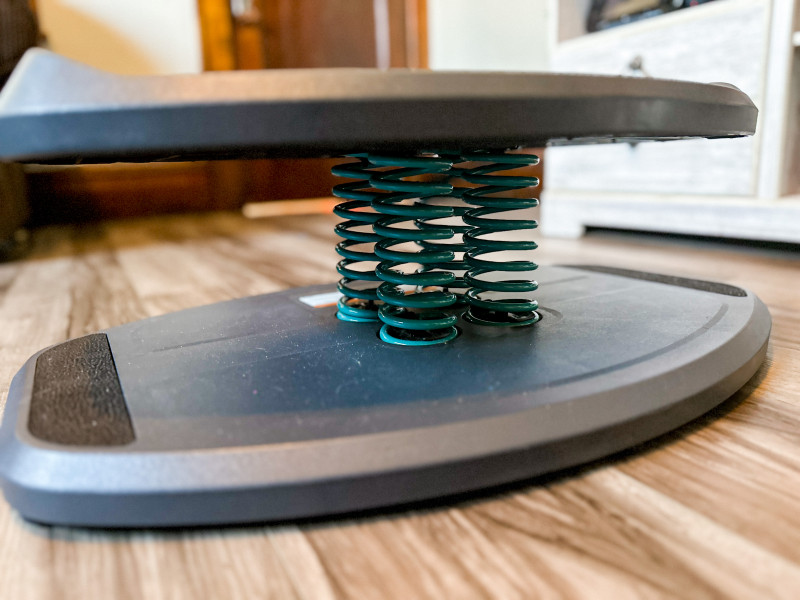 The board itself is made of industrial, military-grade Polylac and automotive springs. The springs are STRONG and so is the material of the board. One of the best features is the non-slip bottom – you can feel comfortable doing a wide range of motions on the board without worrying about it slipping out from under you. It's also built to last and feels very heavy-duty and high-quality.
As a busy mom, I was really looking for something to help me maximize my workouts. Because the StrongBoard Balance Board utilizes technology that doesn't allow for stabilization, my muscles are constantly engaged. This means I'm working harder and burning more calories, which will (hopefully) lead to quicker results. I couldn't believe the wide variety of exercises I can do on this – and some of them are really hard! Since having kids, I've also wanted to work on having a stronger core, and this is the perfect tool to make that happen.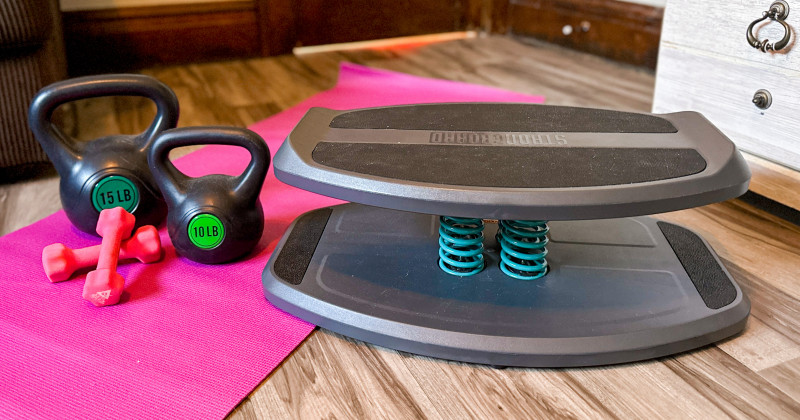 The StrongBoard is great for moms like me who want a well-rounded, effective home workout, but that's certainly not the only type of person who can benefit. I've read about professional athletes using this, people recovering from injuries and utilizing it for therapy, and seniors who are trying to build up muscle. It's amazing how much of a workout you can get just by using your own body weight to train. I can't wait to continue using this and see the results over time!
Buy it: Amazon
Win it: One lucky reader will take home a StrongBoard Balance Board! This is a US giveaway ending 5/14. StrongBoard will receive your email if you enter the giveaway. Enter using the form below, and good luck!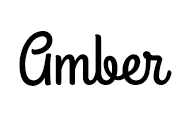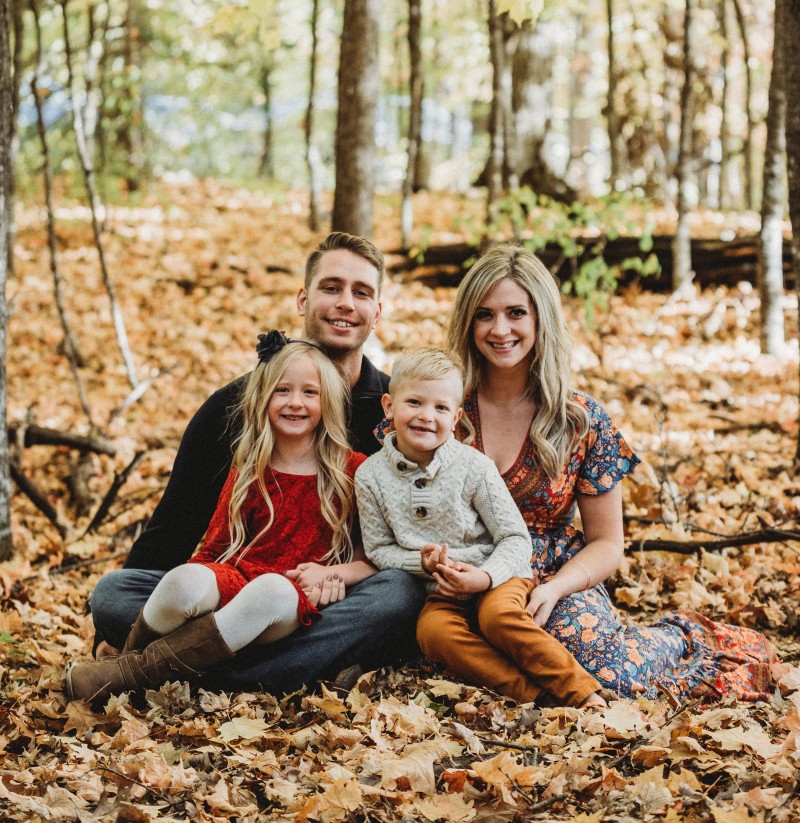 Hi there! I'm Amber, a 34 year old wife and mom of two from central Minnesota. I love to be outside with my family anywhere the weather is warm (which means I spend half the year freezing). We're a homeschooling family that loves to travel as often as possible! When I have a spare free moment, I love to read, take photos, and scrapbook. I'm interested in anything that makes life more fun; I also love socializing and sharing about my favorite products!
This post currently has 2 responses.