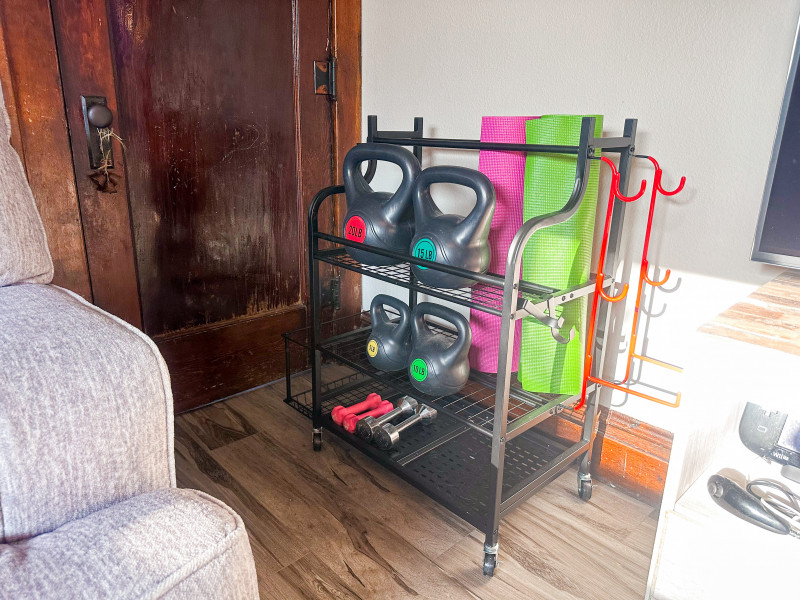 Thank you to Mythinglogic for sending me this storage rack! As always, all opinions are my own.
Over the years I've collected a variety of home gym equipment and it's pretty much been stored wherever I'm currently working out. Sometimes that's the basement, sometimes the living room, sometimes the guest room…but always just in a pile on the floor or shoved in a closet. That is, until now! Recently I learned about Mythinglogic and their Home Gym Storage Rack which is the perfect solution for organizing (and actually using!) my workout gear.
Mythinglogic Home Gym Storage Rack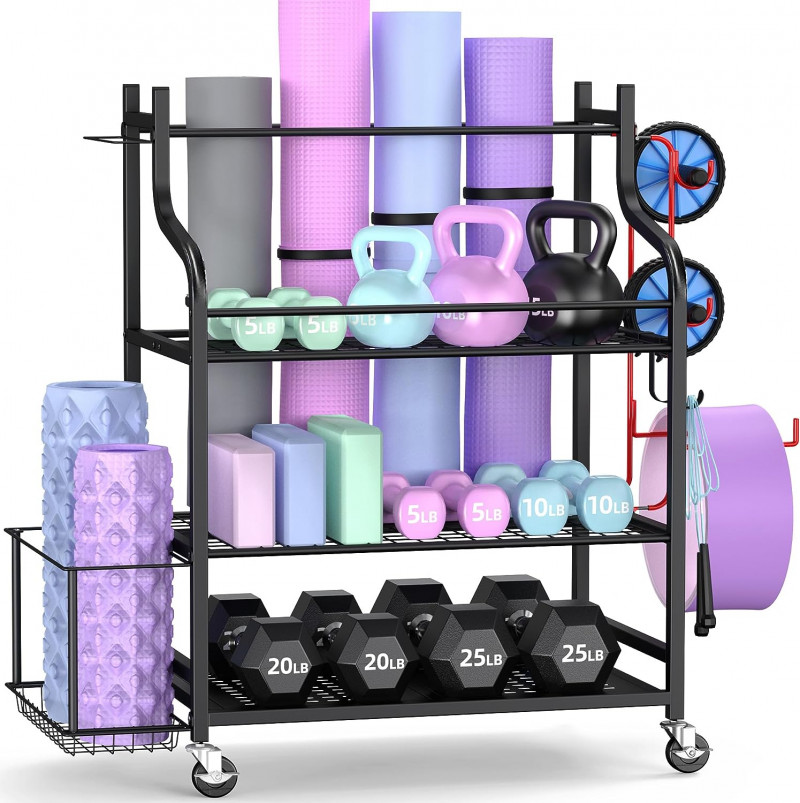 This rack ships from Amazon and needs to be assembled, but it only took me about half an hour to assemble with the help of my seven year old son. The first thing I love about it is that it's on wheels! I need my workout equipment to be accessible and easy to move around depending on where I'm exercising or I won't be motivated to use it. This cart makes it so convenient to move from room to room!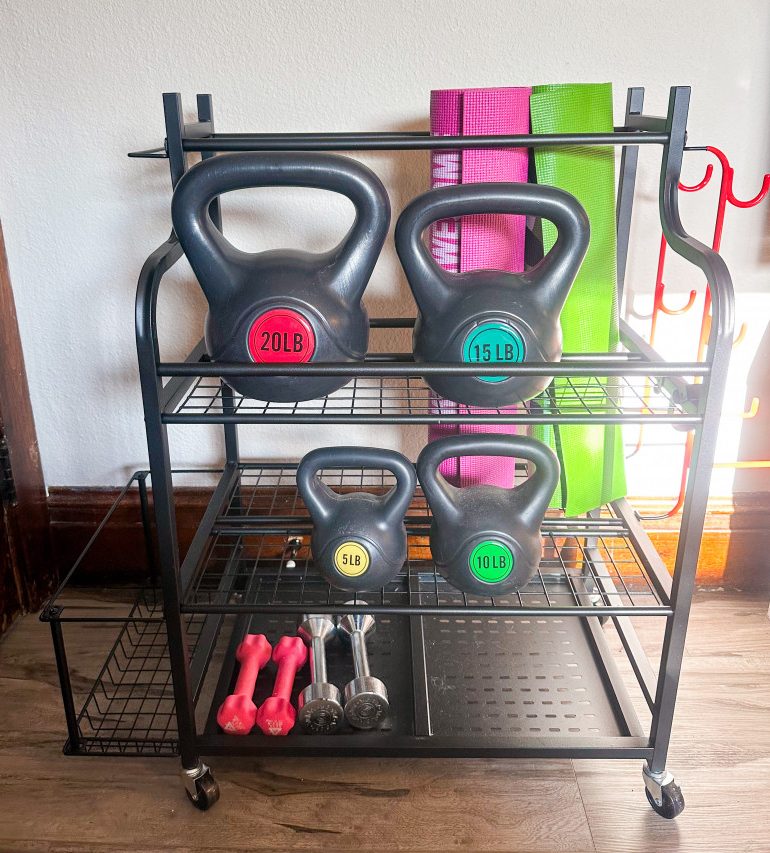 As you can see, this storage rack has a variety of options for your equipment. The tall portion in the back is perfect for yoga mats; I would say we have room for 4 or 5 total mats back there which is plenty for our whole family. The left side offers a perfect spot for foam rollers or other taller equipment that won't fit on the shelves.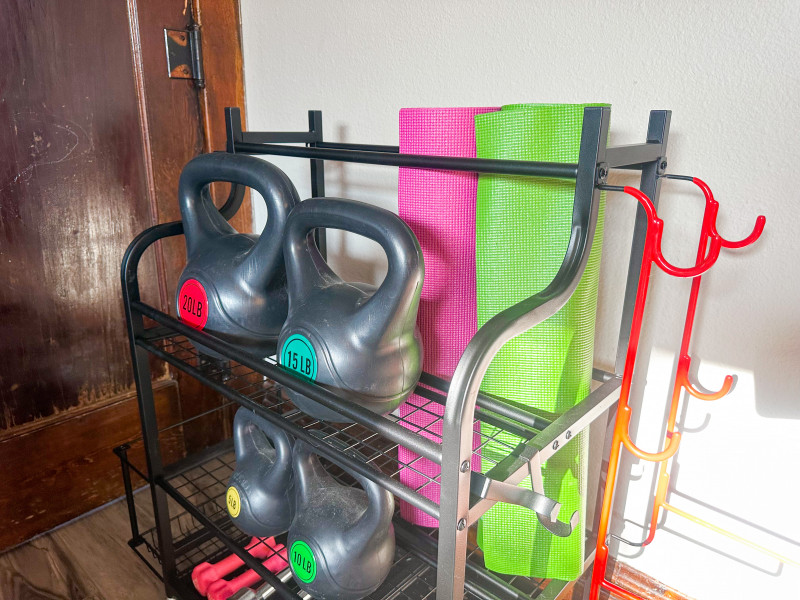 I ended up using the top shelf for my largest kettle bells because they're too tall to fit on the bottom, but I feel like they fit comfortably without me worrying about them falling off because of the extra guard rail. This cart can hold up to 220 pounds of equipment and it feels very sturdy and durable. On the right side you'll find hooks to hang yoga wheels, an ab roller, jump ropes, and more.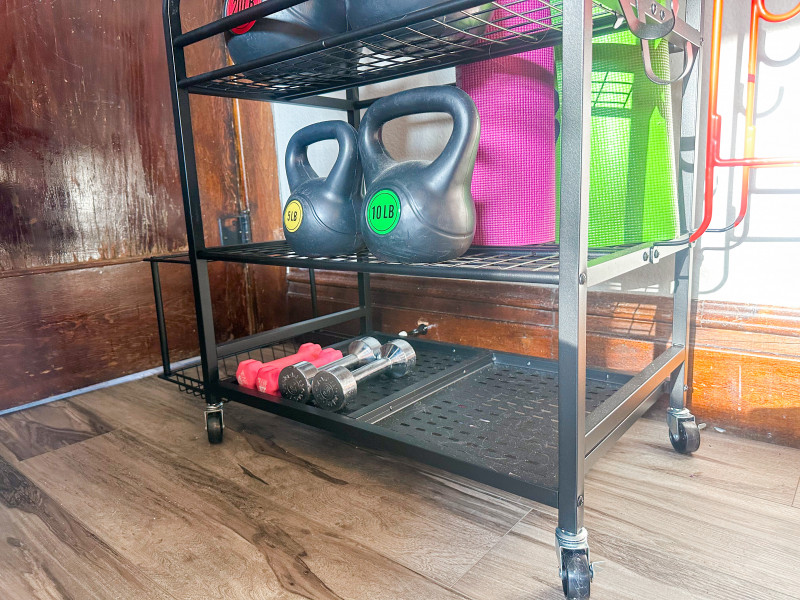 Having this much space on the bottom rack makes me want to go out and buy more weights immediately! This would also be a great place to keep your running shoes, a towel, or ankle and wrist weights. Again, I love the wheels which make it so easy to move the cart from room to room, and of course the wheels lock in place as well.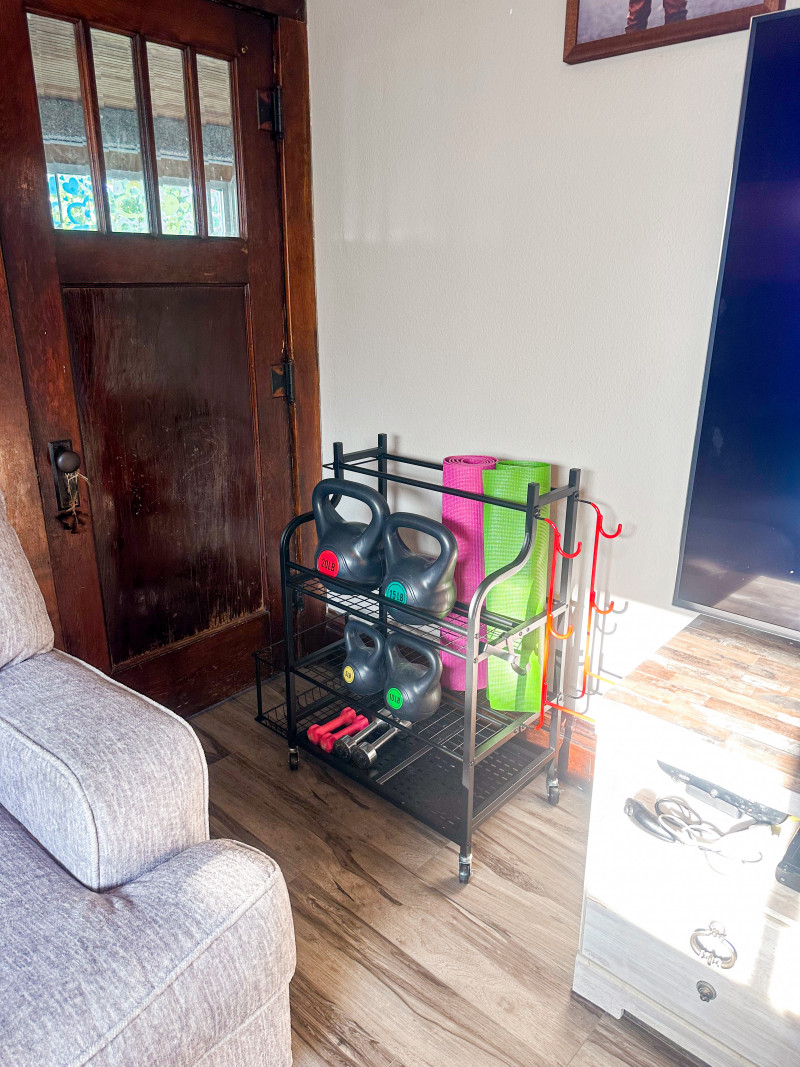 I appreciate the compact size of this storage cart; it doesn't take up much space but it's very well laid-out to maximize storage capacity. It feels like summer has flown by and soon winter will be here; it will be so motivating to have all of my workout gear in one place! Mythinglogic offers the perfect organization option for all of your home gym needs, and they have other products to help with storage as well; be sure to check out their Amazon storefront.
Buy it: Amazon
Discount: Use the code 6FU5IHKH for 10% off at checkout! This coupon expires 9/3/23.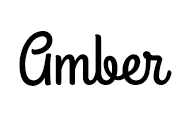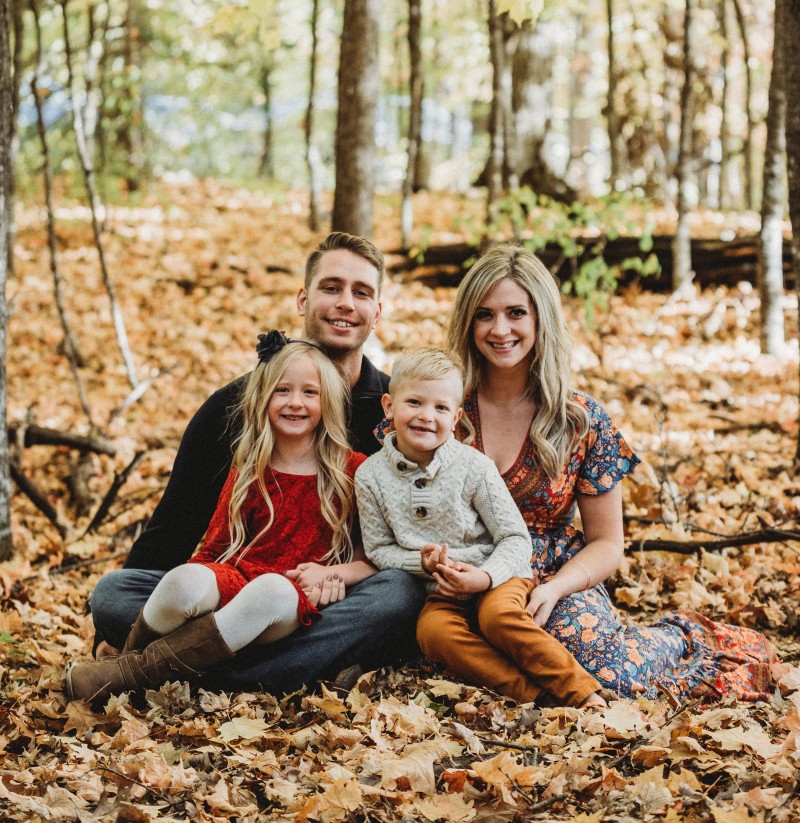 Hi there! I'm Amber, a 34 year old wife and mom of two from central Minnesota. I love to be outside with my family anywhere the weather is warm (which means I spend half the year freezing). We're a homeschooling family that loves to travel as often as possible! When I have a spare free moment, I love to read, take photos, and scrapbook. I'm interested in anything that makes life more fun; I also love socializing and sharing about my favorite products!
This post currently has 7 responses.