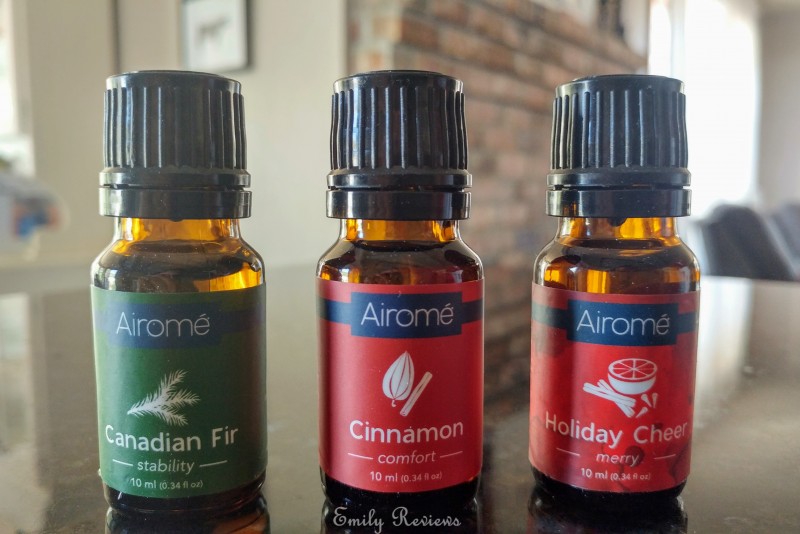 Thank you to Airome´ for providing me with products to facilitate my blog review. All opinions are 100% my own.
Today, I want to introduce you to a brand called Airomé. Airomé specializes in therapeutic grade essential oils and home décor inspired Ultrasonic Diffusers.
Airomé essential oils are all natural, 100% pure therapeutic grade so they are free of chemicals that you probably don't want in your home. This also means that they are safe to use on your skin when diluted with a carrier oil.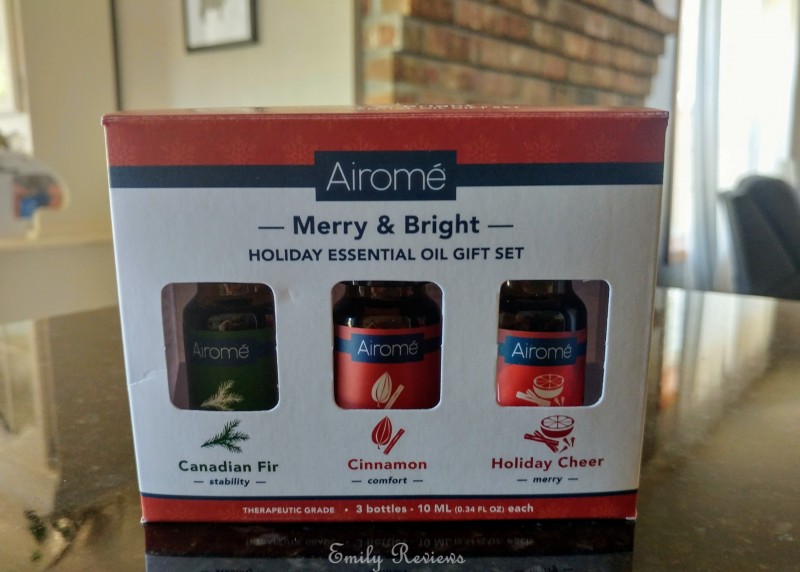 Airome´ offers individual essential oils, essential oil blends, and/or essential oil gift sets to choose from. I have the Merry and Bright gift set. It consists of Canadian Fir, Cinnamon and Holiday Cheer. It is a wonderful way to get the entire house in the Holiday spirit! In addition to the Merry and Bright gift set, Airome´ also has a Focus & Concentrate Gift Set, Energy Boost Gift Set, Breathe Clear Gift Set, and an Aromatherapy Essentials Gift Set.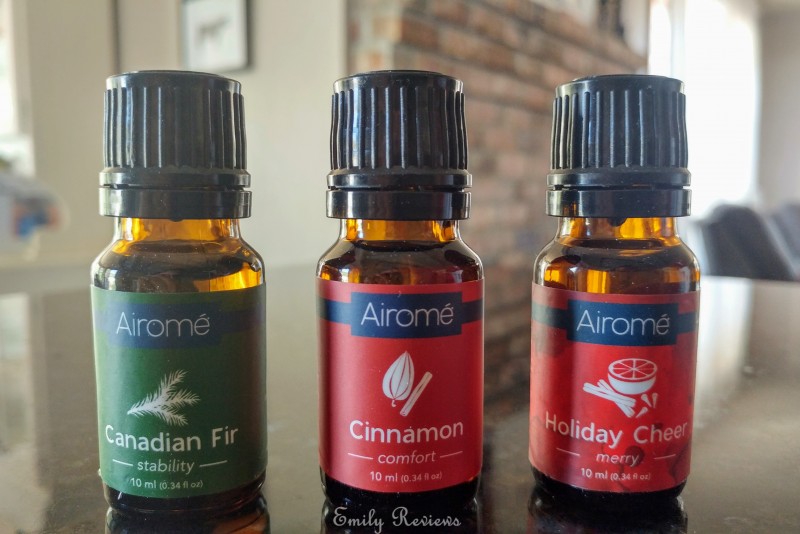 To go along with your essential oils, Airome´ has several different sizes and styles of Ultrasonic Diffusers for you to choose from, including a "kids" line.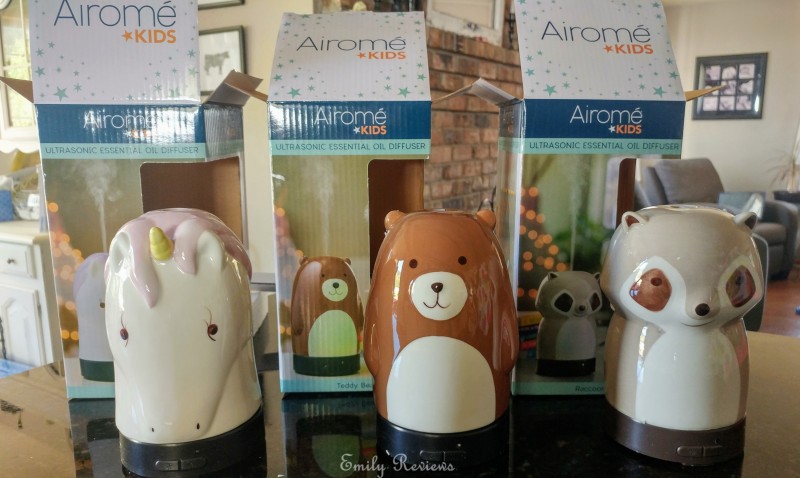 The Airome´ medium-size diffusers will last approximately 3 hours if you program them for the continuous mist and approximately 7 hours if you elect to use the intermittent program. They have multiple LED light colors. You may choose one constant color or have it rotate through the rainbow. Medium sized Ultrasonic diffusers are great for bedrooms or small/medium sized rooms. Another great feature about Aiorme's medium-sized Ultrasonic Diffusers is that they have an automatic shut off when the water runs out. I love this safety device. I have another diffuser (not made by Airome´) that doesn't have this feature and I can't tell you how many times I've checked it only to find out that it was bone dry.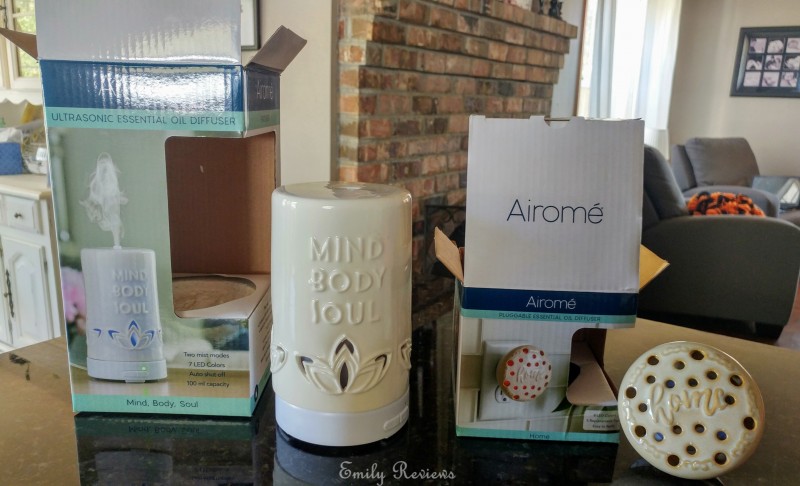 Airome´ has a line of pluggable diffusers. Pluggable diffusers are "pluggable" meaning you just plug them into a wall outlet (no electrical cord involved.) Pluggable diffusers fit perfectly in hallways, entryways, bathroom, and small sized rooms. Pluggable diffusers come with 5 replacement pads.
I am pleased with my Airome´ products. The essential oils are very high quality. The smell wonderful! The diffusers are great and add a special look to our home decor.
Buy It: Please visit the Airome´ website to see the great selection of products they offer and convenient shopping locations.
Connect: Don't forget to follow Airome´ on Facebook, Twitter, and Pinterest for the latest product announcements and special offers.
Win it: TWO winners will each receive a Holiday Cheer Essential Oil Blend and Home Pluggable Diffuser from Airome´. This is a US giveaway. The  Airome´ giveaway is scheduled to end on 12/22/2018. Good luck!


Hello, my name is Laurie. I have been married to my husband for 16 years. We have two young daughters, ages 15 and 13 years old. My family and I live in Oregon so that means we are just minutes from the beach, mountains, and desert.  We love it here and try to spend as much time outdoors playing as we can. When we aren't outside playing, I enjoy reading, gardening, refinishing furniture, and other crafts.
This post currently has 9 responses.