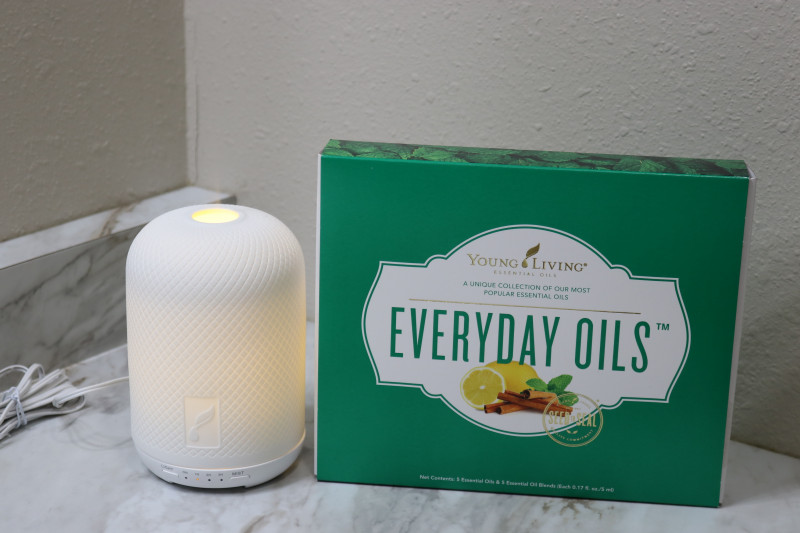 Thank you to Young Living for sending essential oils in order to facilitate this post.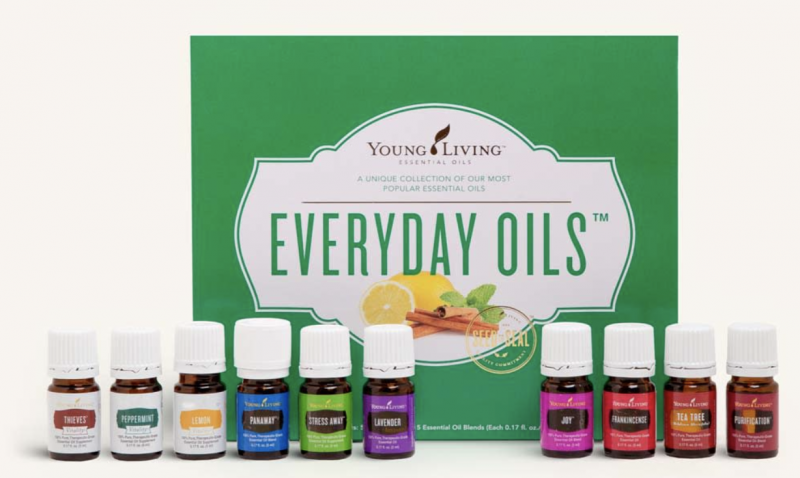 Although essential oils have been popular for years now, I've only recently jumped on the essential oil bandwagon. I'm not sure why I waited so long! I'm a fan of Young Living Essential Oils over other essential oils and the biggest reason is their Seed To Seal quality commitment.
For almost 30 years, Young Living has set the industry standard for providing the highest quality essential oils on earth. Their five-step Seed to Seal sourcing standards insist on premium quality at every stage. They audit every supplier to make sure they comply with Young Living's rigorous criteria and maintain their exacting methods throughout every stage of the process.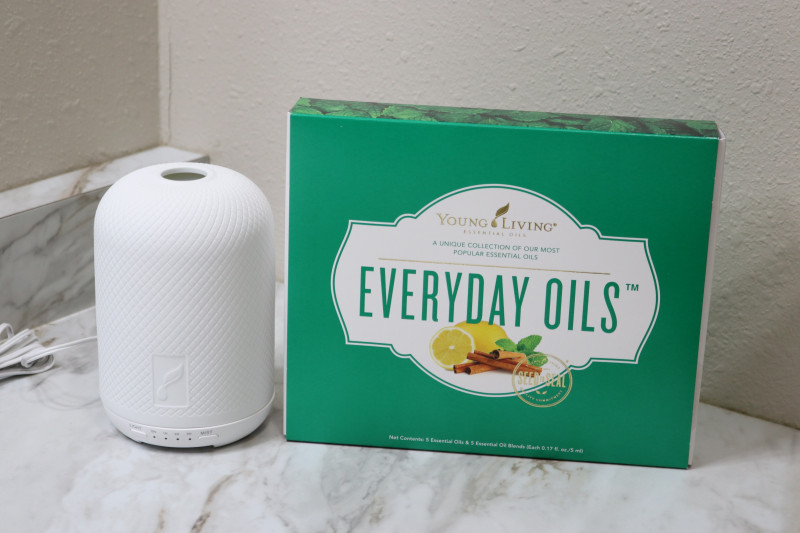 What Are Essential Oils?
Essential oils are concentrated extracts harvested from plants, herbs, and trees, which are carefully steam distilled or cold pressed. These pure oils are more potent than the botanicals they are extracted from and contain concentrated and powerful health and wellness benefits.
What Can Essential Oils Be Used For?
Essential Oils can be used for personal care, aromatherapy, or as household solutions. Many aspects of your life can be positively affected with a few drops of essential oils!
Peppermint can be used to help settle an upset stomach, lavender can help calm you for sleep, and just recently I used tea tree on my son when he had an ear ache – and it worked! More information on how the oils can be used can be found on the Young Living website.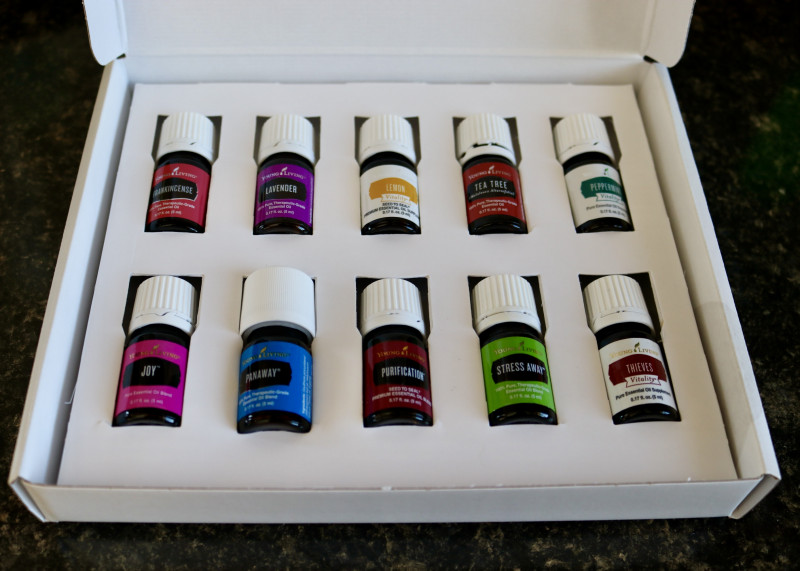 What is included in the Everyday Oils collection?
Everyday Oils includes Young Living's ten most popular essential oils. The oils and blends in this collection provide support for your home, body, and health. The Everyday Oils Collection includes:
Five essential oil singles:
Frankincense, 5 ml
Lavender, 5 ml
Lemon Vitality, 5 ml
Peppermint Vitality, 5 ml
Tea Tree, 5 ml
Five essential oil blends:
Joy, 5 ml
PanAway, 5 ml
Purification, 5 ml
Stress Away, 5 ml
Thieves® Vitality, 5 ml
The Everyday Oil collection contains vital plant compounds, many of which have been studied for their positive effects. These compounds have the greatest potential benefit in their natural, unadulterated state. They offer a simple way to live healthier and begin eliminating harmful chemicals from your home. Tea Tree and Frankincense can help with healthy looking skin. Lavender and Stress Away can help with calming. Thieves Vitality and Lemon Vitality can help support the immune system. Joy can help you feel uplifted, and the uses go on. For more information about how to use essential oils, visit the Young Living website.
*These statements have not been evaluated by the Food and Drug Administration. Young Living products are not intended to diagnose, treat, cure, or prevent any disease.
Buy It: Head over to Young Living to see for yourself the great selection of products they offer. Right now Young Living is hosting a huge Black Friday Sale. Be sure to check out the deals!
Connect: Don't forget to like them on Facebook, follow them on Instagram, Twitter and Pinterest, and subscribe to their YouTube channel for all the latest news and promotions.


Hi, my name is Asha. I am 34-years-old and am a nurse by profession. Right now I am battling Breast Cancer. My husband and I have been married for 8 years and together we have a sweet seven-year-old daughter, a fun four-year-old son, and a lovable bunny named Caramel. I enjoy spending time with family, taking photographs, scrapbooking, hunting, fishing, cooking and gardening.
This post currently has 6 responses.