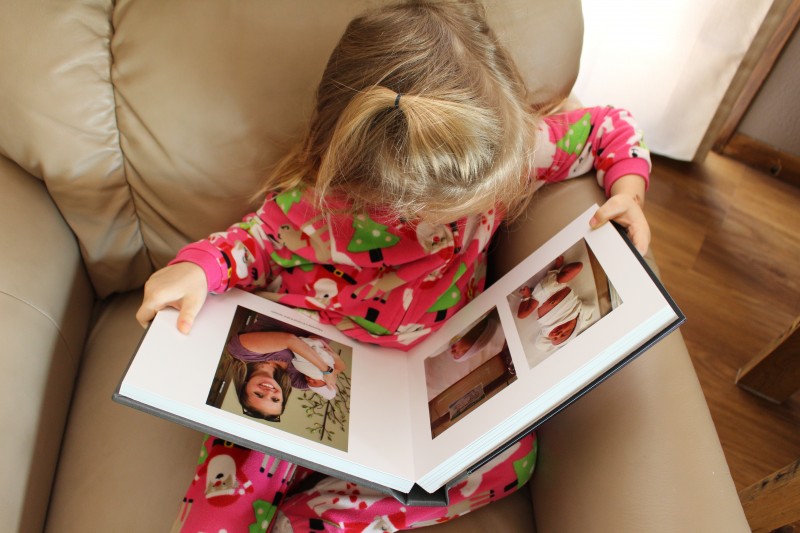 Thank you to Album Envy for sending product for review in exchange for my honest opinion.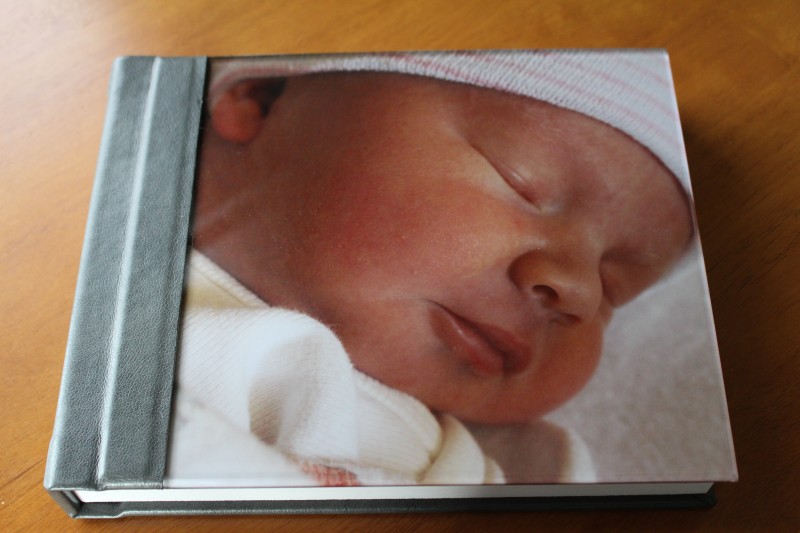 Have you heard of Album Envy? Before getting a chance to partner with Album Envy for a review as a part of this years Holiday Gift Guide, I had not heard of them. I am so glad I was introduced to them, and am so happy to share them with you all as well!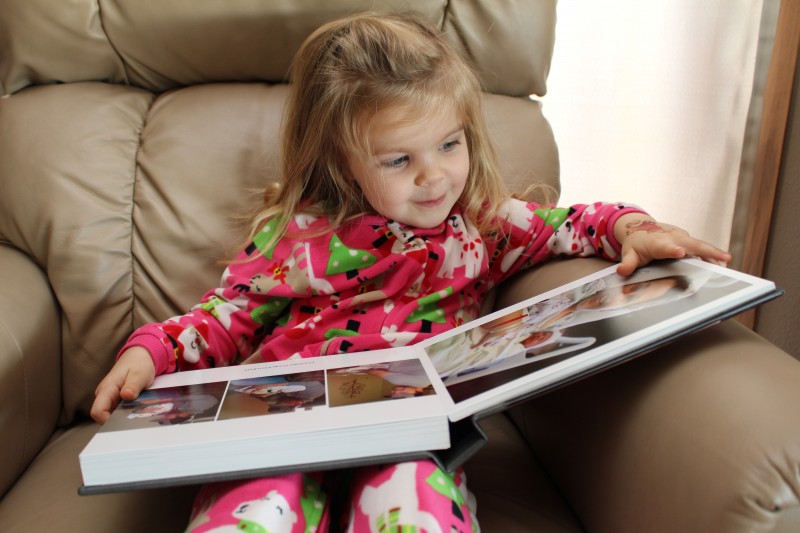 Album Envy "provides premium high-quality custom photo albums and photo books with unmatched print quality and high-end material options". I have never seen such beautiful craftsmanship when it comes to a photo album.

Album Envy offers three options "The Photobook", "The Hybrid", and "The Album".
The Photobook is available in sizes 5×5", 5×7", 7×5", 6×9", 9×6" or 8×8". The Linen-look cover is included with an option for foil stamping. Photos are printed on lustre photographic paper.
The Hybrid is available in sizes 5×5", 5×7", 7×5", 6×9", 9×6", 8×8", 8×10", 10×8" and 10×10". Cover options include linen, leatherette, photo panel, foil stamping and/or cameo photo. Photos are printed on Lustre photographic paper.
The Album is available in sizes: 8×8″, 8×10″, 10×8″, 9×12", 12×9", 10×10", 11×14", 14×11" and 12×12". You have the option to choose a genuine leather, linen, cameo photo (and/or Foil Stamping) or acrylic photo cover. You also have the option to choose lustre or matte photographic paper.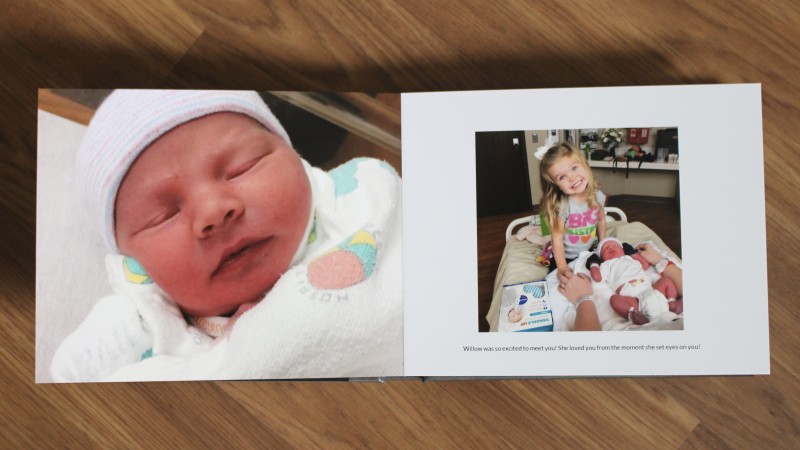 I created "The Album" with photos of my son's birth and first few days of life. The Album combines professional grade photo prints, heirloom quality binding, and a luxurious cover. I chose the Acrylic photo cover with leather binding and the lustre photographic paper. If I had to use one word to describe my Album Envy experience, it would be impressed. I was impressed by the quality of the product. When my album arrived, it was extremely carefully packaged and arrived in perfect condition. I've shown the album to friends and family members and they have all been extremely impressed with the photo quality and the whole album in general. My aunt commented that she had never seen such a nice photo album. I agree with her! I am a super price conscious person, and to be honest I was a little sticker shocked at the price of "The Album", but Album Envy really does deliver on its promises. They give you the best of the best when it comes to all aspects of the photo album. I did experience a longer than average wait for my album to be produced, but I felt it was very worth the wait!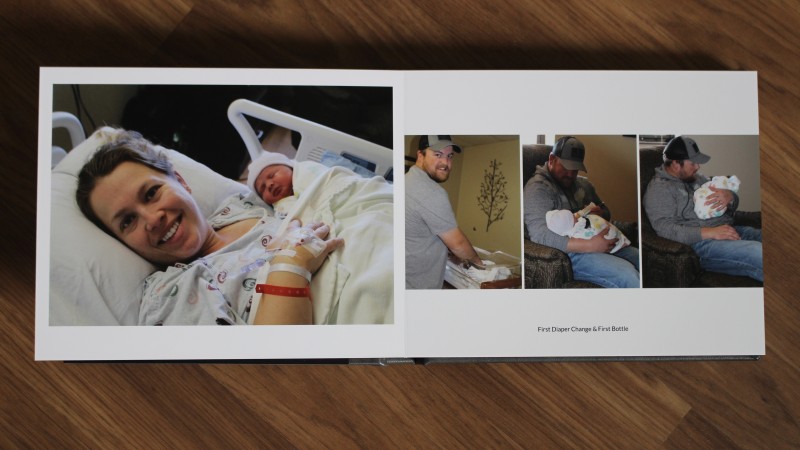 "Album Envy's expert printmakers use gold-standard photographic printing on portrait-grade paper, ensuring your images display true-to-life colors and ultra-sharp clarity. At Album Envy, most common upgrades are standard. Admire the modern, lay-flat construction—page spreads are not pinched in the center, letting your photos flow uninterrupted, edge-to-edge. Feel the quality of pages 5 to 10 times thicker than the average. Solid spines support the pages and keep your book from skewing over time. Lined covers and fly leaves in your Album add an extra layer of stability, protection, and elegance. Let the auto-fill feature create your book, or use the drag & drop tools to tell your story. Make it unique with your choice of design templates, backgrounds, borders and text. Collaborate and share with friends, family, and community organizations. Finish with fast, secure online ordering, and quick production and delivery. Our team has a passion for excellence. The artisans who craft your Album Envy books have decades of professional photographic experience. They give each book the white-glove treatment, so your order arrives defect-free, with a fit and finish that will make you smile".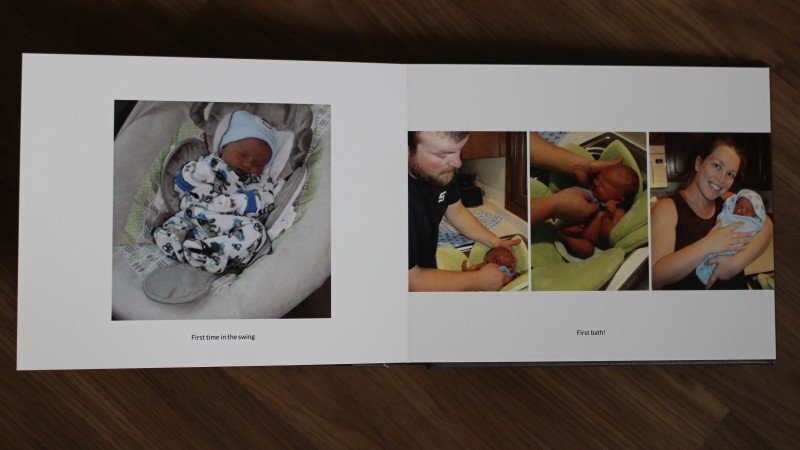 "Make the most of your memories" with Album Envy
Buy It: Head over to Album Envy to see for yourself the great selection of products they offer. Use code EMILY20 for 20% any purchases until January 14. Free domestic shipping until January 14th as well.
Connect: Don't forget to like them on Facebook, follow them on Twitter and Instagram, and subscribe to their YouTube channel for all the latest news and promotions.


Hi, my name is Asha. I am 30 years old and am a nurse by profession. My husband and I have been married for over five years and together we have a sweet three-year-old daughter, an infant son, and a lovable bunny named Caramel. I enjoy spending time with family, taking photographs, scrapbooking, hunting, fishing, cooking and gardening.
This post currently has 7 responses.