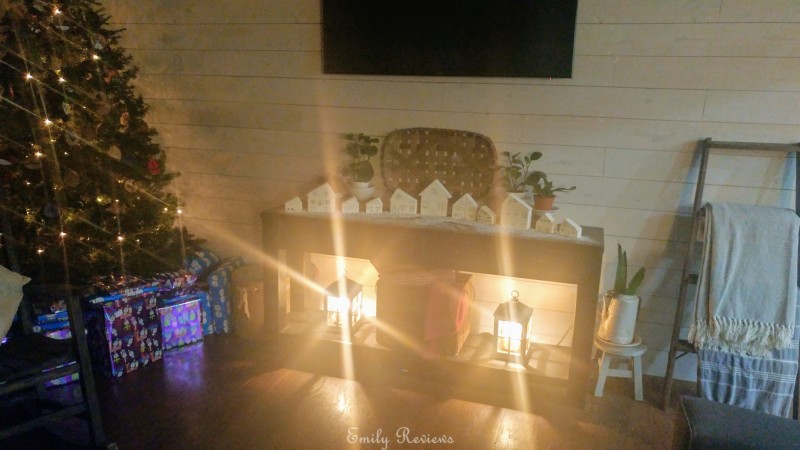 Thank you to Candle Warmer Etc. for providing me with products to facilitate my blog review. All opinions are 100% my own.
Candle Warmer Etc. offers an assortment of deliciously scented wax melts and beautiful warming devices. Candle Warmer Etc. draws inspiration from their " love of home, diversity, beauty, and simplicity" when creating home fragrance products.
Candle Warmer Etc. wax melts are made from high-quality fragrance and paraffin wax. This combination provides a clean melt with long-lasting fragrance. Candle Warmer Etc. wax melts are available in both a 2.5 oz and 5 oz sizes.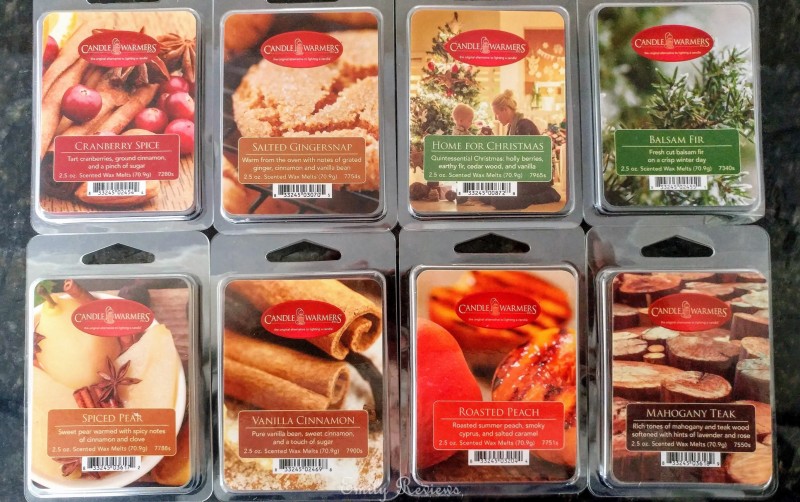 For my review, I received an assortment of wax melts- Cherry Blossom, Spiced Pear, Balsam Fir, Blackberry Cobbler, Freesia Blossom, Plum Blush, Roasted Peach, Salted Gingersnap, Summer Mango, Watermelon Lemonade, White Peony, Escape To Paradise, Love Spell, Cranberry Spice, Lemon Sugar, Lavender Vanilla, Vanilla Cinnamon, Home For Christmas, and Mahogany Teak.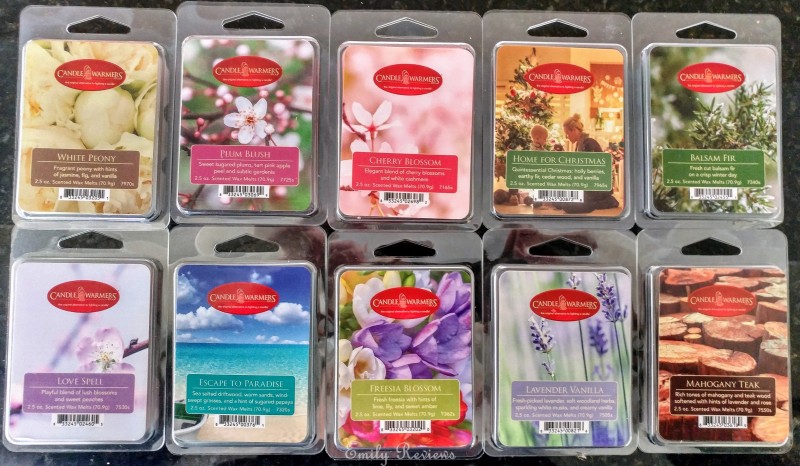 I am really enjoying my Candle Warmer Etc. wax melts. They have a nice aroma that lasts for several hours. My favorites so far are the Blackberry Cobbler, Home For Christmas, Mahogany Teak, and Salted Gingersnap.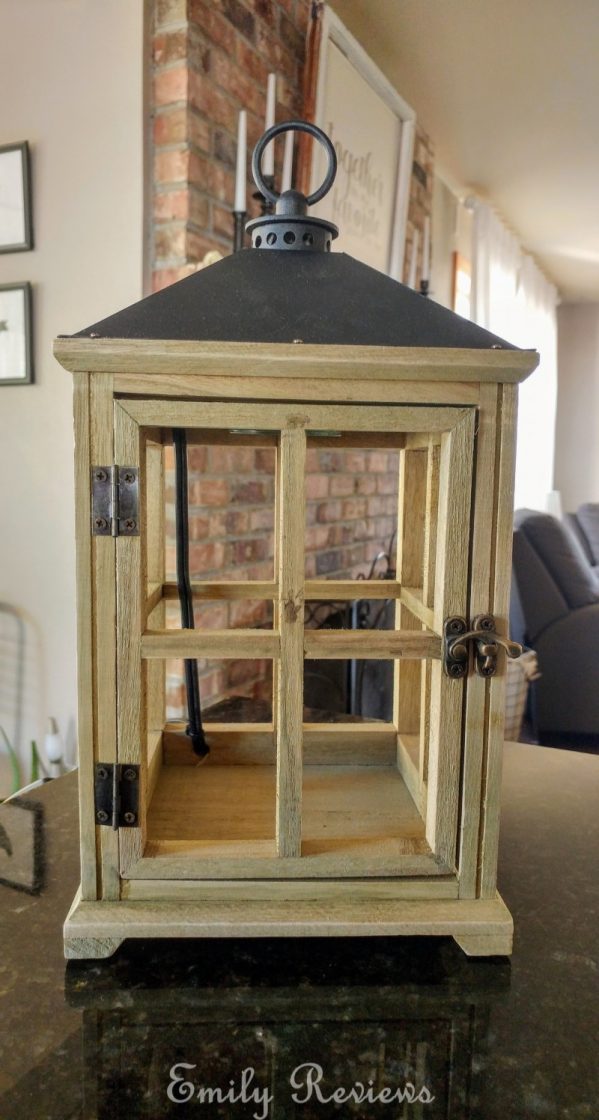 Along with my wax melts, I received two Driftwood Wooden Candle Warmer Lanterns. The Driftwood Lantern has wood sides, a black metal top, and a vintage metal door latch. To use the warmer, simply place your favorite candle jar inside the lantern, under the lightbulb. The lightbulb will slowly warm your candle allowing the fragrance to fill your room.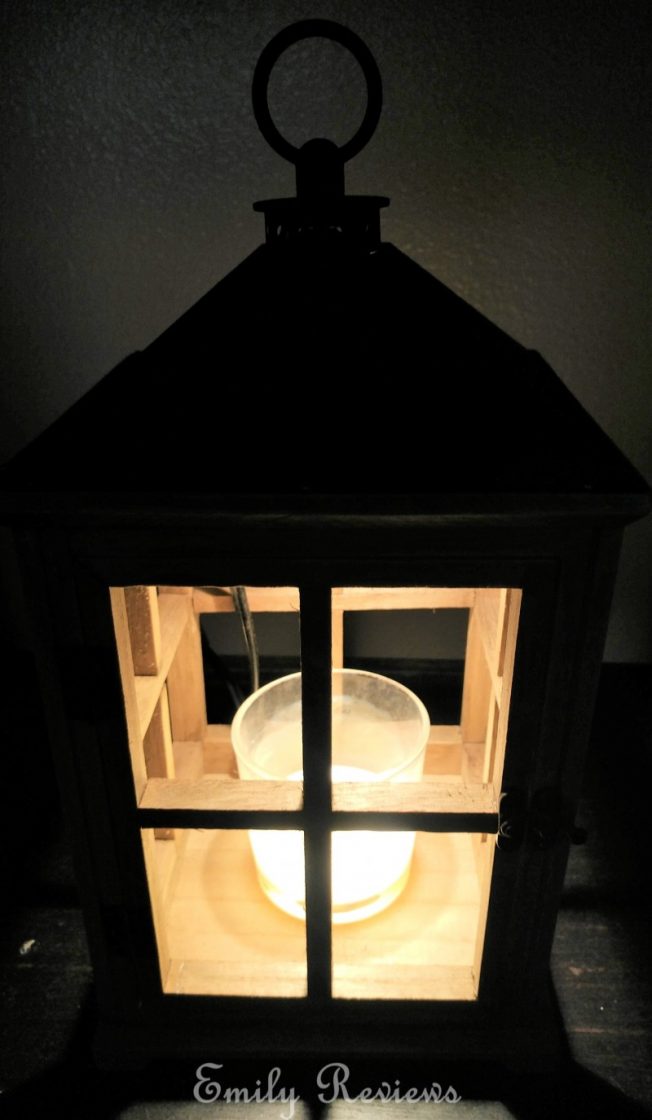 Candle Warmer Etc. wax melts and warmers make great gifts. I think they are perfect for teachers, neighbors, and host/hostesses.
Buy It: Please visit the Candle Warmer Etc. website to see the great selection of products they offer and convenient shopping locations.
Connect: Don't forget to follow Candle Warmer Etc. on Facebook, Twitter, and Pinterest for the latest product announcements and special offers.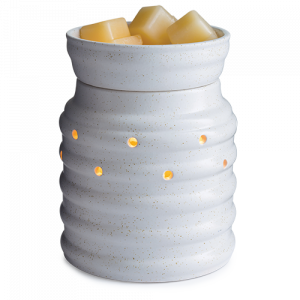 Win it: TWO winners will each receive a Christmas Day wax melt and a Farmhouse Illumination warmer from Candle Warmer Etc. This is a US giveaway. The Candle Warmer Etc. giveaway is scheduled to end on 12/28/2018. Good luck.


Hello, my name is Laurie. My family and I live near the Oregon coast. When we aren't at work, in school, or on the volleyball court, we enjoy traveling, cheering for our favorite sports teams, playing outdoors, and checking off items on our bucket list. We are lucky in that both sets of our parents, as well as our siblings and their families, live within an hour of us. We get together often to help one another out, celebrate milestones, and go on adventures together.
This post currently has 10 responses.