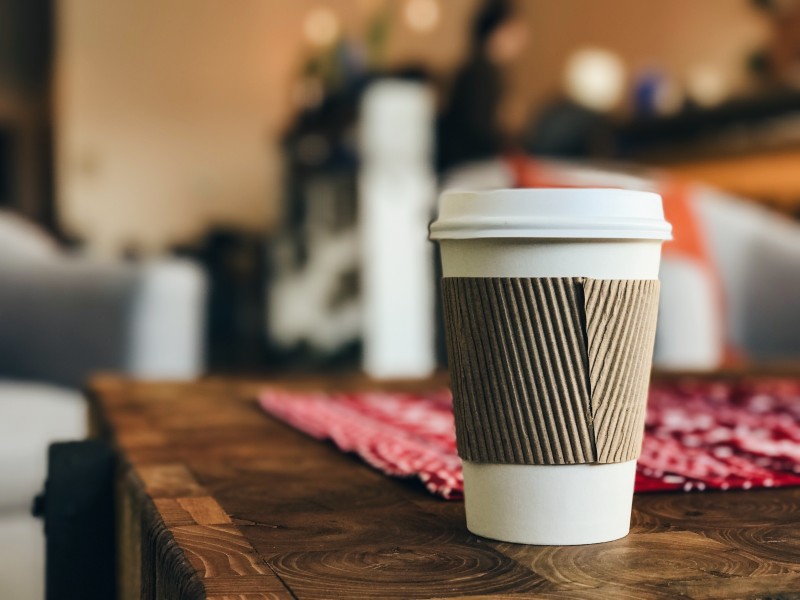 Thank you to Coffee Beanery for providing me with products to facilitate my blog review. All opinions are 100% my own.
I enjoy drinking different flavored coffee every morning. I don't want the same cup-of-joe every day. While out searching for new coffee blends and flavors, I stumbled upon the Coffee Beanery.
The Coffee Beanery is a family-owned company. They specialize in small batch roasted coffee with delicious flavors.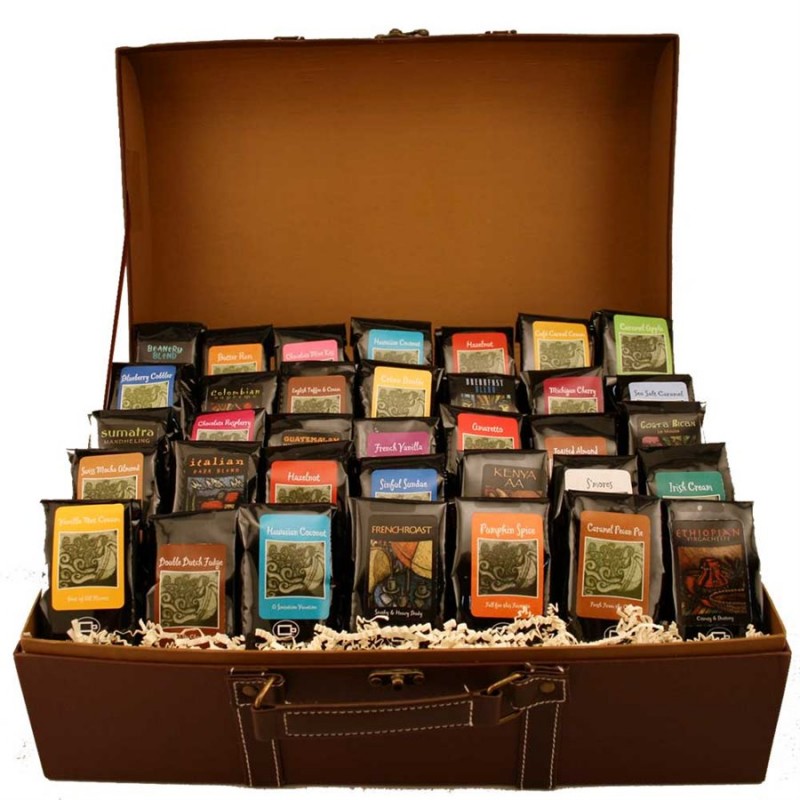 For my review, I received a Coffee Beanery Grand Sampler Gift Basket. The Grand Sampler Gift Basket includes-
Colombian Specialty Coffee
Beanery Blend® Specialty Coffee
Breakfast Blend Specialty Coffee
Italian Dark Roast Specialty Coffee
Guatemalan Huehuetenango Specialty Coffee
Sumatra Mandheling Specialty Coffee
Toasted Almond Flavored Coffee
English Toffee & Cream Flavored Coffee
2-Hawaiian Coconut Flavored Coffee
Butter Rum Flavored Coffee
Chocolate Mint Kiss Flavored Coffee
Vanilla Nut Cream Flavored Coffee
Chocolate Raspberry Flavored Coffee
Double Dutch Fudge Flavored Coffee
Swiss Mocha Almond Flavored Coffee
Sinful Sundae Flavored Coffee
2-Hazelnut Flavored Coffee Try
Crème Brulee Flavored Coffee
Amaretto Flavored Coffee
Café Carmel Cream® Flavored Coffee
Pumpkin Spice Flavored Coffee
Irish Cream Flavored Coffee
Michigan Cherry Flavored Coffee
S'mores Flavored Coffee
Caramel Apple Flavored Coffee
French Vanilla Flavored Coffee
Sea Salt Caramel Flavored Coffee
Blueberry Cobbler Flavored Coffee
French Toast Flavored Coffee
Ethiopian Yirgacheffe Specialty Coffee
French Roast Specialty Coffee
Costa Rican La Minita Specialty Coffee
Caramel Pecan Pie Flavored Coffee
That is a grand total of 35 different delicious coffees. Each coffee sampler, drip-brews a 6-8 cup pot of coffee, depending on your preferred brewing strength.
So far, I have enjoyed the Pumpkin Spice, Crème Brulee, Double Dutch Fudge, and Hazelnut. My favorite of those four is the Double Dutch Fudge. It actually tasted like a piece of holiday fudge. It was delicious!
The Grand Sampler Gift Basket makes a great gift itself. You may also choose to select a couple of coffee samplers and gift them along with a special coffee mug. That is what I have chosen to do.
Buy It: Please visit the Coffee Beanery website to see the great selection of products they offer and convenient shopping locations.
Connect: Don't forget to follow Coffee Beanery on Facebook, Twitter, and Pinterest for the latest product announcements and special offers.
Win it: One winner will receive a Grand Sampler Gift Basket from Coffee Beanery. This is a US giveaway. The Coffee Beanery giveaway is scheduled to end on 12/21/2018. Good luck!


Hello, my name is Laurie. I have been married to my husband for 13 years. We have two young daughters, ages 9 and 12 years old. My family and I live in Oregon so that means we are just minutes from the beach, mountains, and desert.  We love it here and try to spend as much time outdoors playing as we can. When we aren't outside playing, I enjoy reading, baking, refinishing furniture, and other crafts.
This post currently has 16 responses.