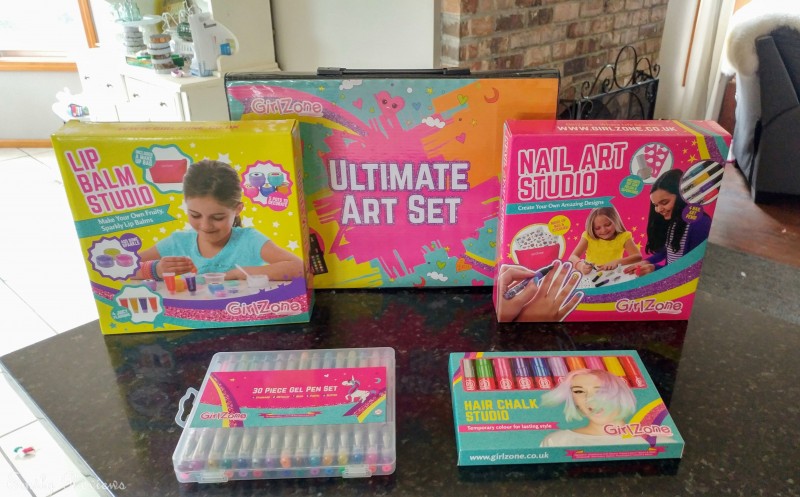 Thank you to GirlZone for providing me with products to facilitate my blog review. All opinions are 100% my own.
As many of you know, I have two tween daughters. Shopping for tweens can be a challenge. They are no longer little kids but, aren't yet teenagers either. Tweens still enjoy some of the things they did when they were younger but, also want to try the products geared towards the older kids. It is definitely a time of transition!
When I found GirlZone, it was like I had stepped into tween girl heaven. GirlZone has products that are perfect for tween girls. They have colorful beauty products, hair accessories, school supplies, crafts, and more.
I grabbed several gifts for my daughters from GirlZone. I got a Lip Balm Studio, Nail Art Studio, Gel Pens, Ultimate Art Set, and Hair Chalks.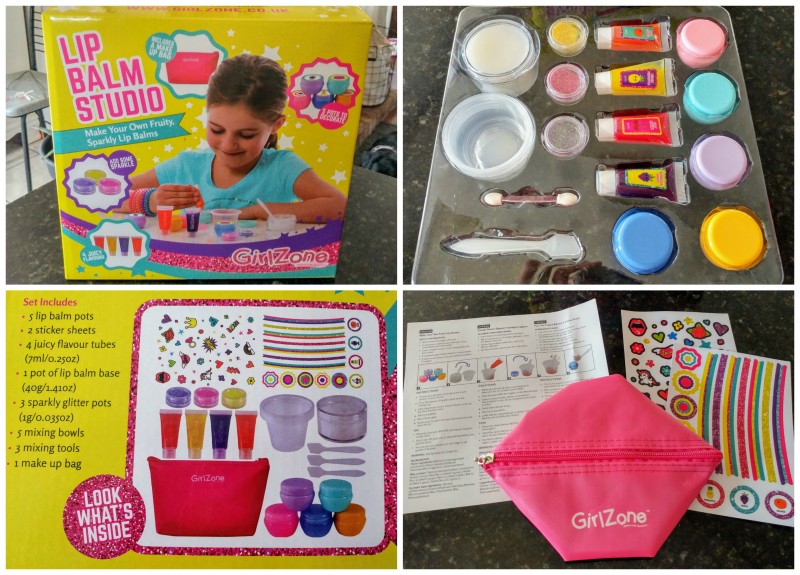 A Lip Balm Studio includes everything she needs to make fruity and sparkly lip balms. The kit comes with four flavor tubes, five lip balm pots, three glitter pots, two sticker sheets, six easy to use mixing tools, one lip balm base, and one handy GirlZone make-up bag. With the Lip Balm Studio, she can blend her lip gloss and then store it in customized lip balm pots.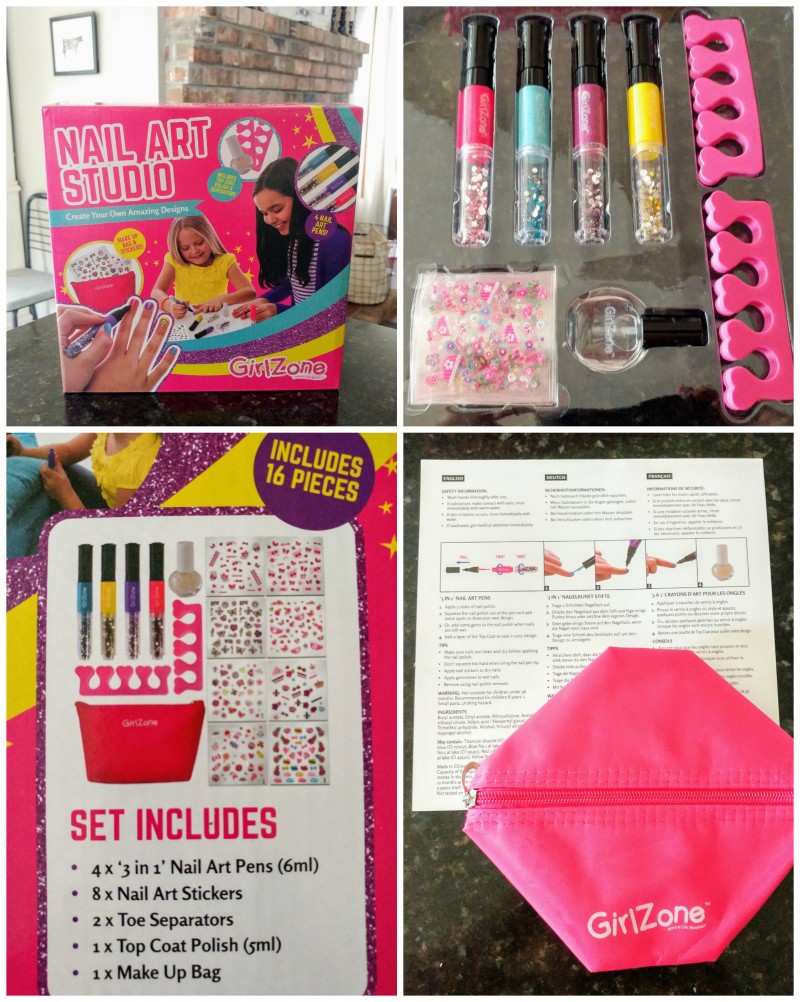 The Nail Art Studio is a great gift idea for girls who enjoy creating unique nail art. A Nail Art Studio kit comes with sixteen nail design pieces including four special '3 in 1' nail art pens, eight sheets of nail art stickers, one set of toe separators, and a bottle of clear top coat nail polish. The nail art pens break into three sections allowing you to create detailed artwork. The Nail Art Studio also comes with a handy GirlZone cosmetic bag.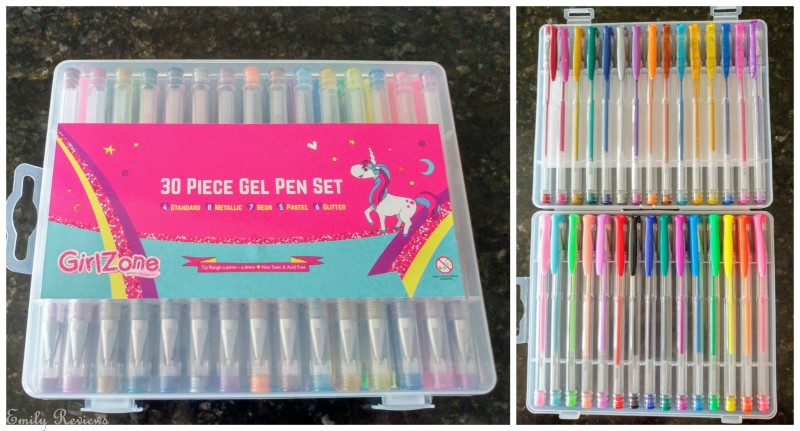 The GirlZone Gel Pens set includes thirty beautiful pens. The set comes with four standard pens, eight metallics, seven neon, five pastel, and six glitter pens. All thirty gel pens store neatly in the carrying case. Gel Pens are great for coloring as well as drawing and writing.

An Ultimate Art Set comes with everything she needs to make beautiful artwork. It has coloring pens, crayons, oil pastels, paints, coloring pencils, and an organized storage case. If she enjoys creating art with colors, doodles, sketches, paints or oil pastels, then this is the art set for her!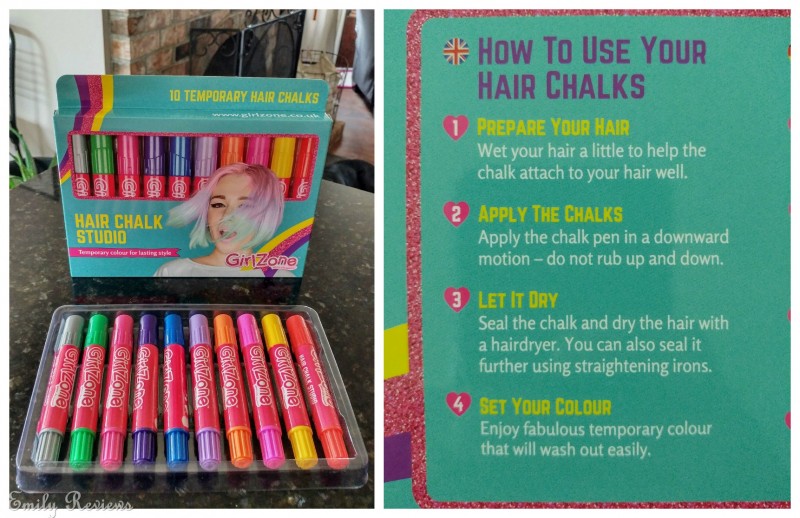 GirlZone Hair Chalk Studio allows her to add a splash of temporarily color to her hair. The Hair Chalk Studio comes with ten colorful chalk markers, five vibrant colors plus five trendy metallic shades. GirlZone Hair Chalks are made with non-allergenic ingredients. They are water soluble for easy clean-up.
If you have tween girls on your holiday shopping list, you should check out GirlZone.
Buy It: Please visit GirlZone on Amazon.com to see the great selection of products they offer.
Connect: Don't forget to follow GirlZone on Facebook, YouTube, and Instagram for the latest product announcements and special offers.


Hello, my name is Laurie. My family and I live near the Oregon coast. When we aren't at work, in school, or on the volleyball court, we enjoy traveling, cheering for our favorite sports teams, playing outdoors, and checking off items on our bucket list. We are lucky in that both sets of our parents, as well as our siblings and their families, live within an hour of us. We get together often to help one another out, celebrate milestones, and go on adventures together.
This post currently has 5 responses.