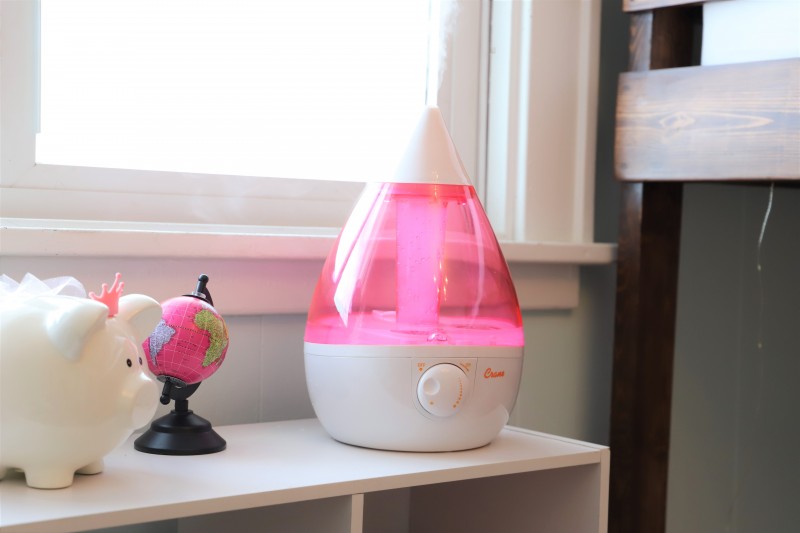 Crane USA sent a humidifier in partnership with this post. All opinions are my own.
I don't know if this is true for your family, but winter for us typically means more illnesses go through our house than the rest of the year. Our son has been prone to respiratory colds since he was just a baby, and he likes to pass those around with the rest of us sometimes, too! Our daughter tends to get nosebleeds at the changing of the seasons, especially as we head into winter. We live in a very old house (like, 114 years old) and it gets SO dry, especially at night. This year we decided to add humidifiers into our life to add some moisture to the air and help us get healthy faster when we do come down with something. I turned to Crane USA for our daughter's bedroom humidifier and it's been such an improvement!
Crane Drop Ultrasonic Cool Mist Humidifier
Since our daughter's bedroom has a mint green, pink, and white color scheme, I went with the Pink & White Drop Ultrasonic Cool Mist Humidifier for her. There are a huge variety of colors available for the Drop Humidifiers, so you can find one to match any bedroom! One of my hesitations in getting a humidifier for our daughter's room was the idea of replacing a filter constantly. We had a humidifier for years and we'd have to change the filter so often; most of the time I'd forget to change the filter and it would get moldy. It was awful because then we were pumping bad moisture into the air. The Drop Humidifiers from Crane USA don't require a filter which is perfect for my forgetful mom-brain! Even though there's no filter, you don't have to worry about mold or bacteria growth; these humidifiers have a clean control antimicrobial material in the base.
The Drop Humidifier is so easy to fill; i just remove the 1 gallon tank and fill it from our water purifier. You can use sink water if you prefer, and the tank fits into most, but we have fairly high mineral content in our water which leaves residue so I prefer to use filtered water. This humidifier works best in rooms that are 500 feet or less, as most bedrooms are. It runs so quietly that our daughter doesn't even notice it while she sleeps. One of my favorite features is that you can rotate the nozzle at the top to aim the moist air away from things that could be damaged.
Since running the humidifier in our daughter's room, she hasn't had any nosebleeds (knock on wood!). I've also noticed that when she does have a cold, she doesn't cough as much or seem so congested at night. This is a huge deal because we've suffered some terrible sleepless nights in the past just due to congestion. It's nice to have this simple remedy! The humidifier runs up to 24 hours and if the water tank gets empty, the machine has an auto-off function to prevent any damage.
We are loving this Drop Humidifier and it's such a cute addition to our daughter's room, too! Crane USA also offers a line of Adorable Humidifiers which are perfect for kids and babies rooms!
Buy it: Crane USA
Win it: One lucky reader will get to choose a Drop Humidifier or Adorable Humidifier from Crane USA! Enter using the Giveaway Tools form below. This is a US giveaway ending 1/21.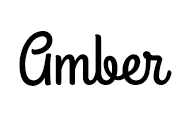 Hi there! I'm Amber, a 30 year old wife and mom of two from central Minnesota. I love to travel and to be outside with my kids anywhere the weather is warm! When I have a spare free moment, I love to read and scrapbook as well as binge-watch Netflix long after the kids are asleep. I drink too much Caribou Coffee and have a real sweet tooth but also try very hard to consume organic foods and use eco-friendly, fair trade products as much as possible. I also love socializing and sharing about my favorite products!
This post currently has 12 responses.