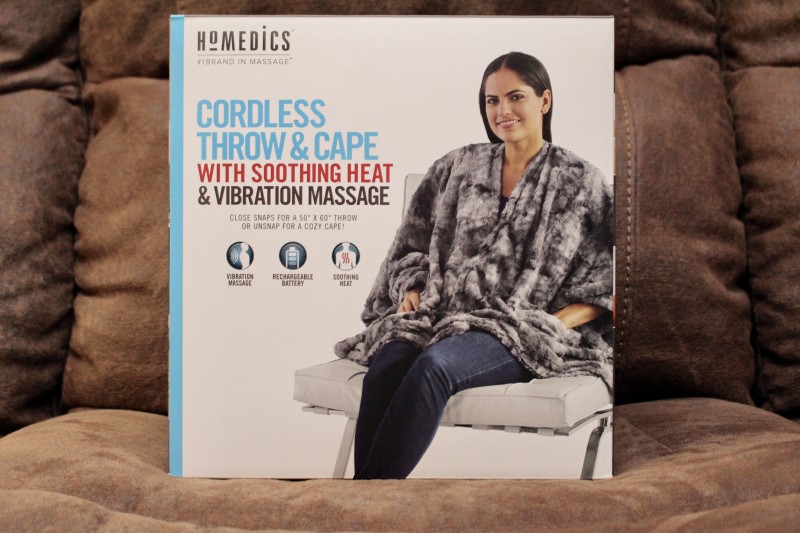 Thank you to HoMedics for sending a Cordless Throw & Cape with Soothing Heat & Vibrating Massage for review in exchange for my honest opinion.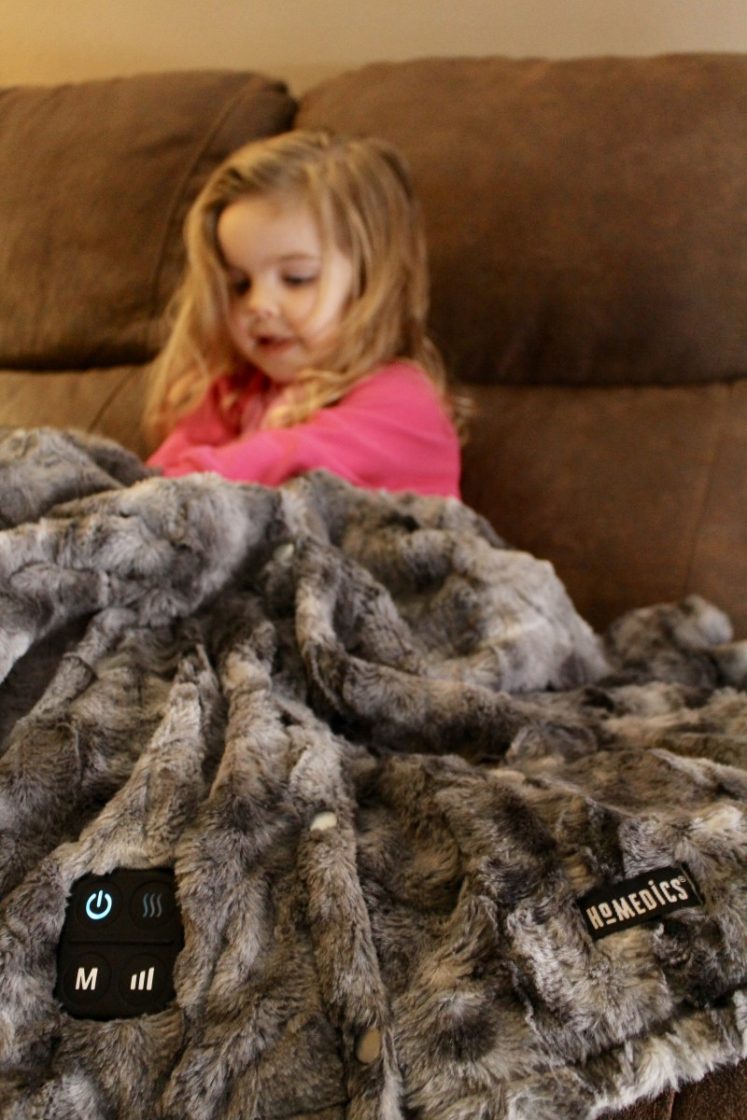 What a winter this has been! Our schools have closed five days in the last month – three times for extreme cold and twice due to snow. With it getting dark so early at night, and the wintery weather, I find myself wanting to do nothing more after supper than to cozy up on the couch or chair with a blanket and relax.  I've partnered with HoMedics for many product reviews in the past. When I saw the Cordless Throw & Cape with Soothing Heat & Vibrating Massage on their product list I was excited to try it out for myself.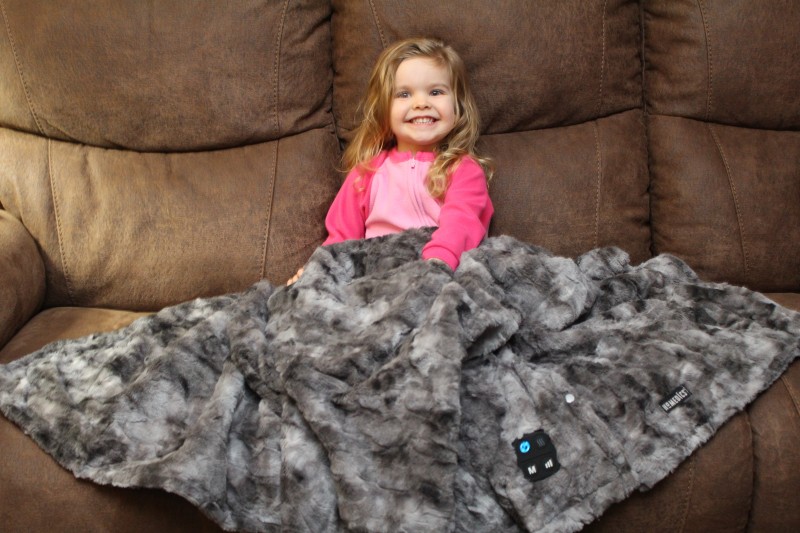 Snuggling up under a cozy blanket truly is one of life's great pleasures. The HoMedics Throw & Cape with Soothing Heat & Vibrating Massage is versatile. It can be used as a traditional throw blanket, or can be converted into a cape. My family and I have been using it as a regular blanket, but since it is cordless, I can see how it would be perfect to turn the heat on and wrap over your shoulders for an outdoor sporting event or concert.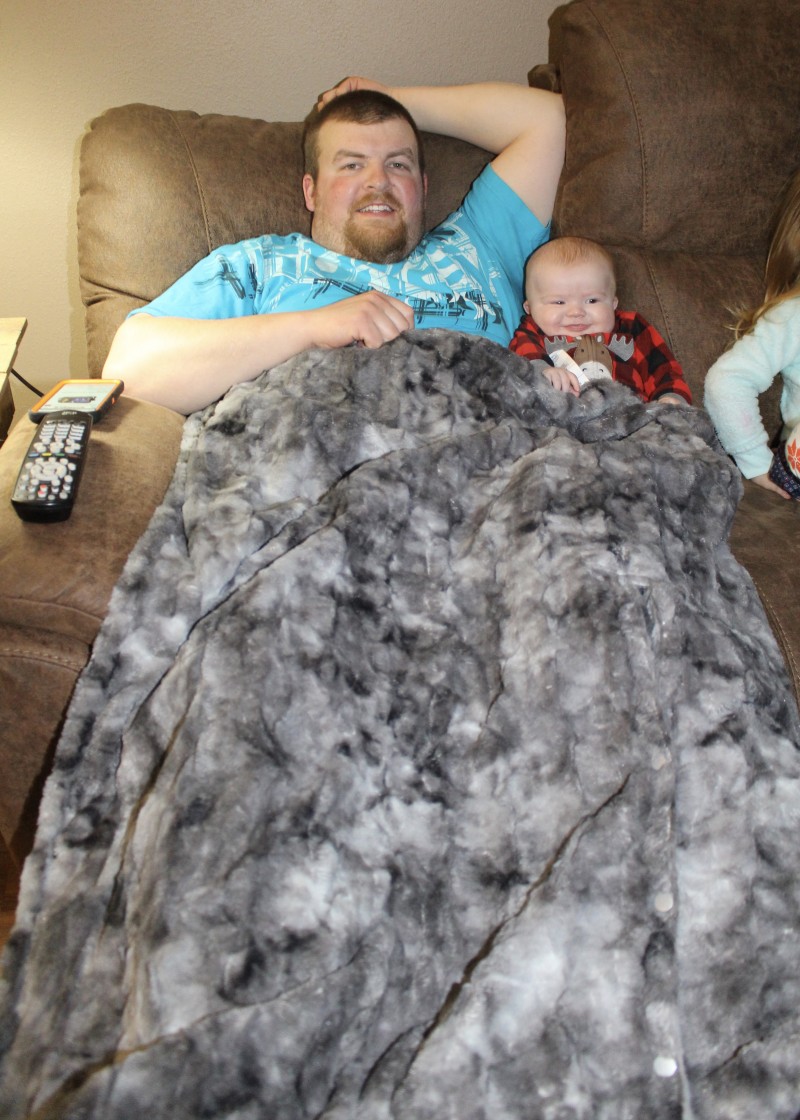 The heat along with the vibration massage helps relaxes tense neck, shoulder, and back muscles. I would call the vibration level light/low. If you want a more vigorous massage you will want to choose a different massager from HoMedics.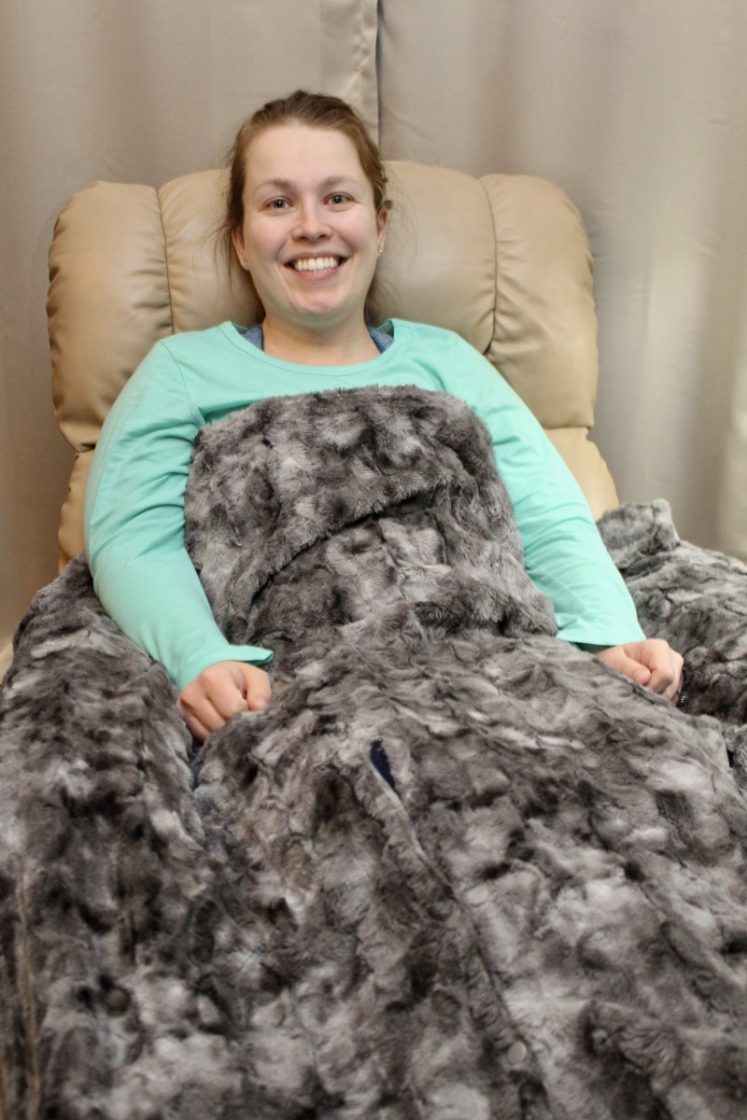 The throw is portable and features a rechargeable battery and integrated controls that are super simple to use. I appreciate that after 30 minutes it automatically shuts off to save battery, so if you forget to turn it off it won't drain the battery. I think this would make a great gift for anyone, but I think elderly folks and those in wheelchairs could really benefit from it when using it as a cape to keep warm and look stylish while doing so!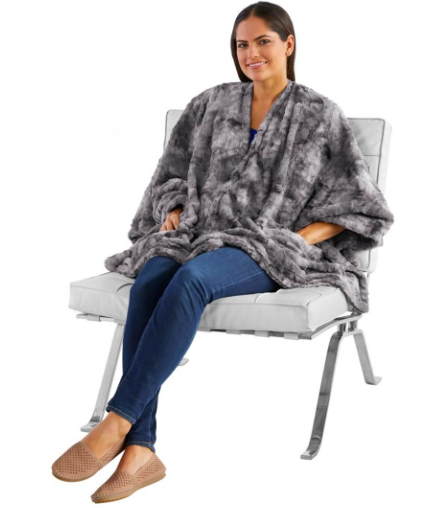 The only different thing I would like to see with the Cordless Throw & Cape with Soothing Heat & Vibrating Massage from HoMedics is that I would love if it came in other colors such as a brown/tan one (that would go with our home colors better). Other than that I am super pleased with it.
Buy It: Head over to HoMedics to see for yourself the great selection of products they offer.
Connect: Don't forget to like them on Facebook, follow them on Twitter, Pinterest, Instagram and YouTube for all the latest news and promotions.


Hi, my name is Asha. I am 30 years old. I am a nurse by profession. I am married to a wonderful man, have a sweet 3-year-old daughter, a newborn son, and a lovable bunny named Caramel. I enjoy spending time with family, taking photographs, scrapbooking, hunting, fishing, cooking and gardening.
This post currently has one response.