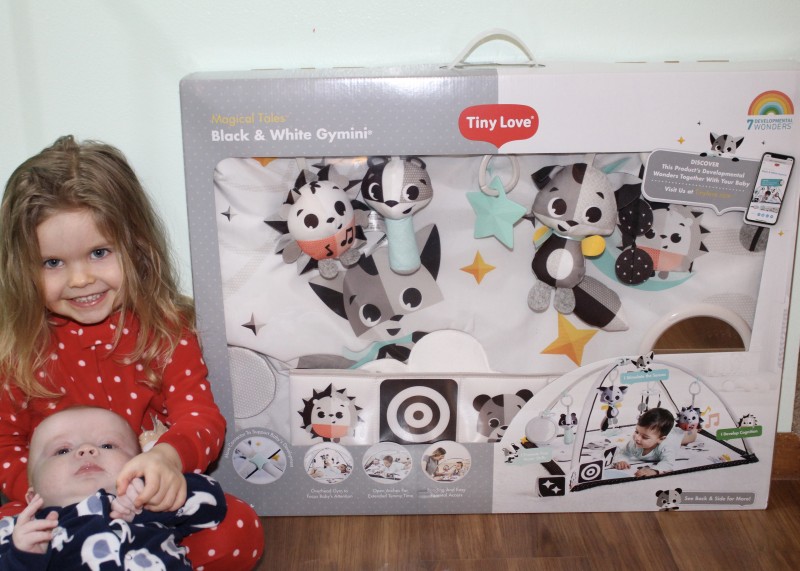 Thank you to Tiny love for sending a Magical Tales Black & White Gymini for review in exchange for my honest opinion.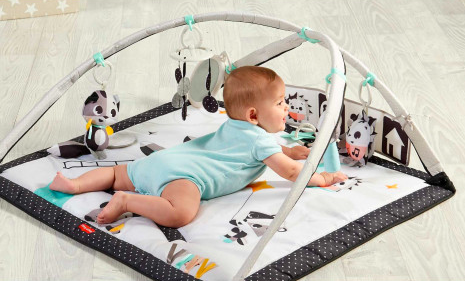 My little boy just turned 4 months old. I have no idea where the time has gone. He is 16 pounds now. He has found his hands, he is starting to grab toys, and loves to kick his legs. I am excited to partner with Tiny Love to check out their new Magical Tales Black & White Gymini with my little guy.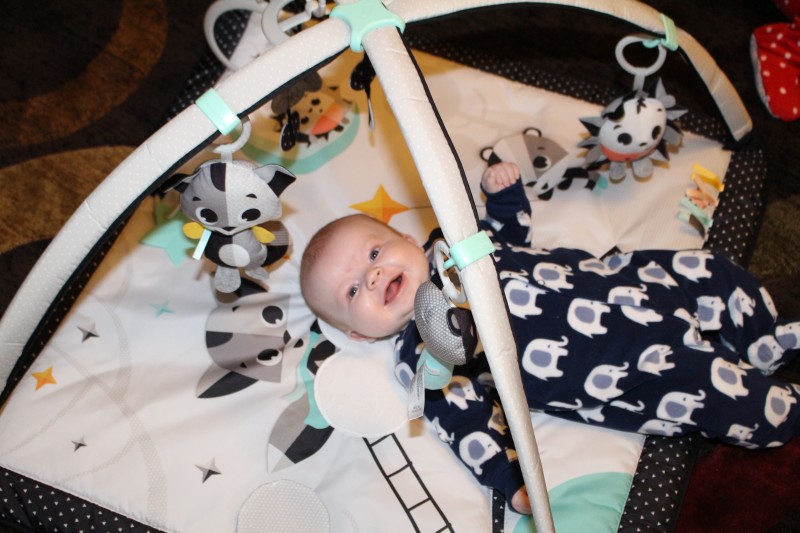 Baby gear seems to be getting more and more stylish – using trendy colors and designs that fit in well with current home decor. The
Tiny Love Magical Tales Black & White Gymini
would fit in wonderfully in a home with the grey/black/white color scheme that is popular right now.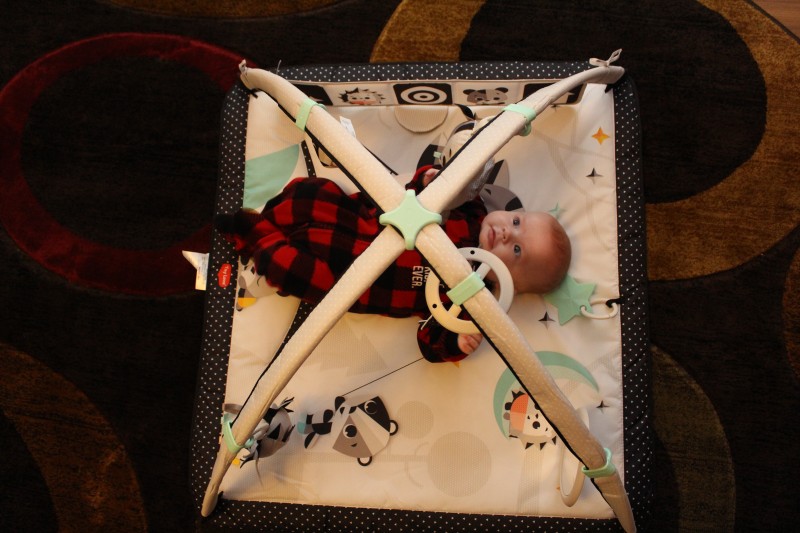 The Magical Tales Black & White Gymini stimulates sight from day one with its contrasting black & white colors.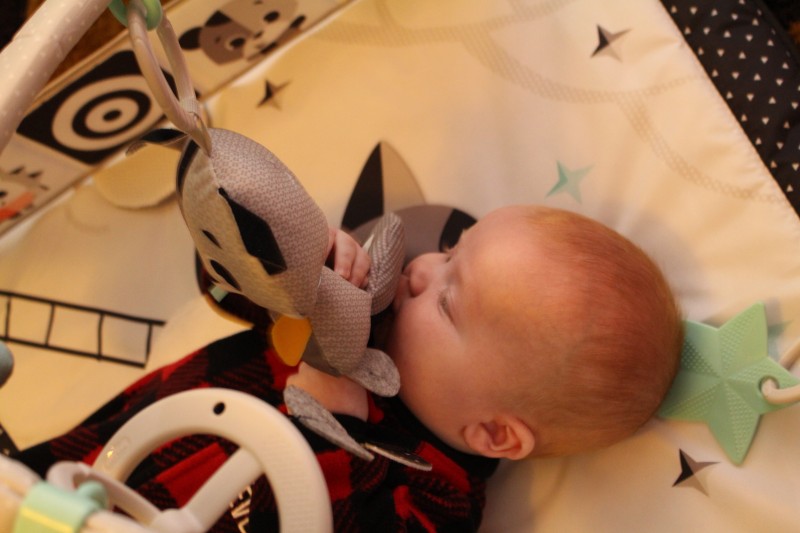 It features 8 interactive toys and developmental activities to help develop your baby's skills. The Gymini focuses on the 7 Developmental Wonders. My little guy especially loves to look at the mobile & munch on the tale of the crinkly raccoon. Soon I know he will be chewing on that mint colored star teether too!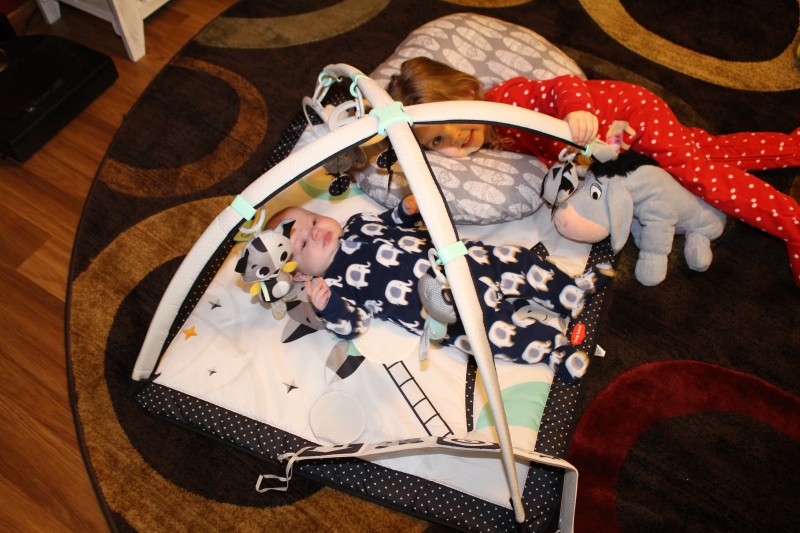 You can adjust the arches to create an open arches mode, for the ultimate tummy time experience.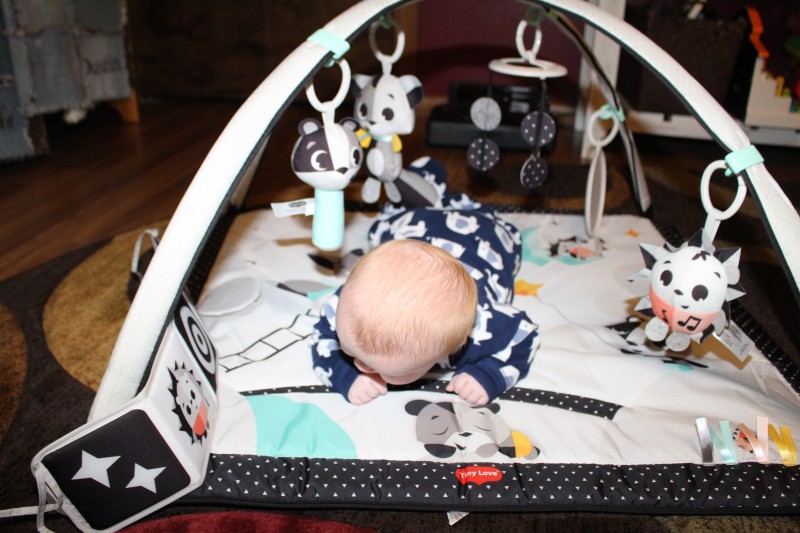 The included soft black & white take-along book is a great toy for babies and parents to enjoy together. It is also excellent for tummy time, as you can see above and below. It can be tied to the arches or used separately.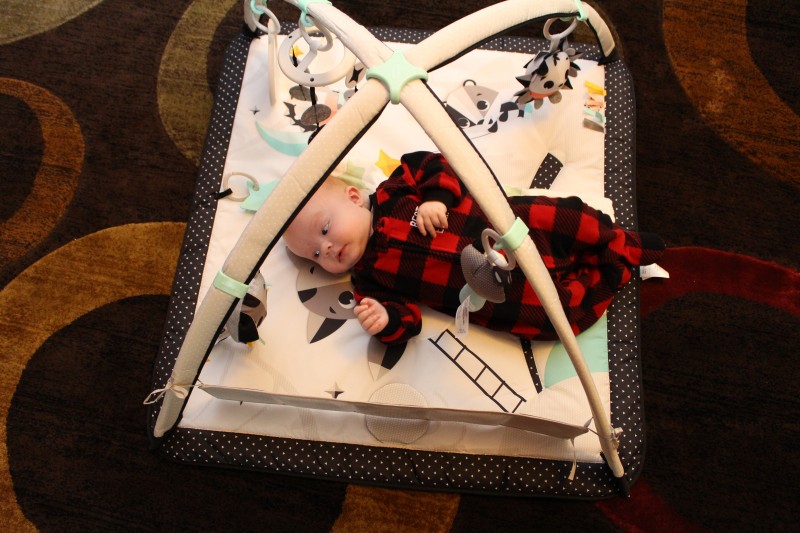 The adorable responsive musical hedgehog toy encourages interactive play, playing music as baby grabs & bats at it.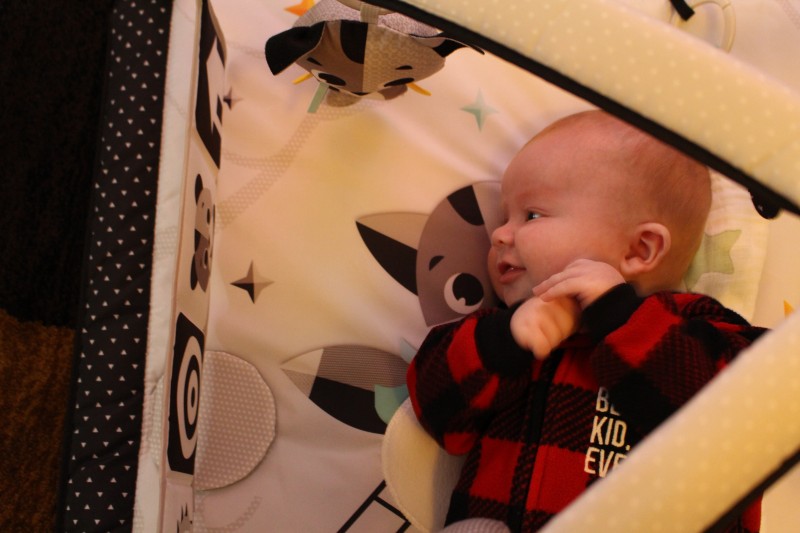 Experts at Tiny Love carefully created the Gymini® to support babies' growth and development. We own multiple Tiny Love products and are happy with all of them, many were used with our daughter and are now being used with our son (three years later) and have held up wonderfully. It seems like Tiny Love has though of everything when it comes to their products!
Tiny Love Magical Tales Black & White Gymini would make a great baby shower gift too!
Buy It: Head over to Tiny Love to see for yourself the great selection of products they offer, and purchase on Amazon.
Connect: Don't forget to like Tiny Love on Facebook, follow them on Instagram and Pinterest, and subscribe to their You Tube Channel for all the latest news and promotions.


Hi, my name is Asha. I am 30 years old. I am a nurse by profession. I am married to a wonderful man, have a sweet 3-year-old daughter, a newborn son, and a lovable bunny named Caramel. I enjoy spending time with family, taking photographs, scrapbooking, hunting, fishing, cooking and gardening.
This post currently has 5 responses.