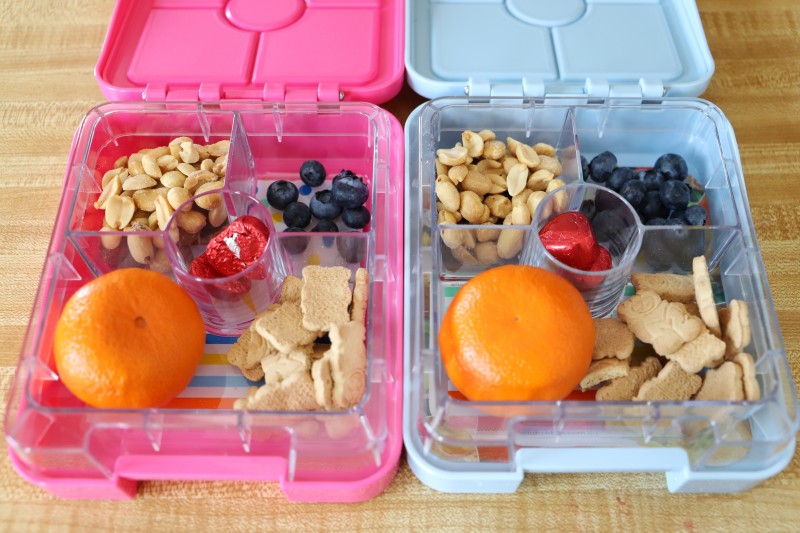 Thank you to Stuck On You for sending me these adorable Bento Boxes. As always, all opinions are my own.
I've been on the hunt for bento boxes for quite awhile now. In the summer, we're always heading out the door and packing lunches to take along. I figured bento boxes would be the perfect option for the kids, since they keep everything separate and allow for a variety of food options. When I heard about Stuck On You's Mini Bento Boxes, I knew they would be perfect for our kids, especially since they're completely personalized! Both of the kids picked out the colors of their boxes, the design on the front, and the font for their names. I think they turned out absolutely adorable!
There are 37 different options for the front illustrations, as well as a variety of color and font options as well. These Bento Boxes can really be customized in so many ways, which is extra fun. Inside, these Mini Bento Boxes have four compartments. They're made with BPA and phthalate-free plastic and are food-safe.
One thing I was concerned about when it came to bento boxes was how to clean them. Stuck On You makes it so simple! The plastic inserts are removable and the boxes are top-rack dishwasher safe. It's easy to pop the plastic inserts in and out. There's also a removable silicone seal around the edge.
I like to pack a variety of foods when we are out for the day. Typically we have sandwiches and it's important to note that this Mini Bento Box offers room for 1/2 a sandwich rather than a full sandwich. Stuck On You also offers a Large Bento Box size if you have older kids or need to pack more food. I find that the Mini Bento Boxes are the perfect size for our three and six year olds.
As you can see, I'm able to fit a good variety of foods into the Mini Bento Box. This is the perfect amount for our kids when we're out and about before having a full meal. Everywhere we bring this Bento Boxes, we get so many compliments! Everyone wants to know where these adorable designs came from. They're so handy and they've really helped us cut the bad fast food habit, too. It's so easy to pack a few healthy foods in these Bento Boxes-I'd love to get some of the large boxes next!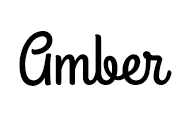 Hi there! I'm Amber, a 30 year old wife and mom of two from central Minnesota. I love to travel and to be outside with my kids anywhere the weather is warm! When I have a spare free moment, I love to read and scrapbook as well as binge-watch Netflix long after the kids are asleep. I drink too much Caribou Coffee and have a real sweet tooth but also try very hard to consume organic foods and use eco-friendly, fair trade products as much as possible. I also love socializing and sharing about my favorite products!
This post currently has 6 responses.