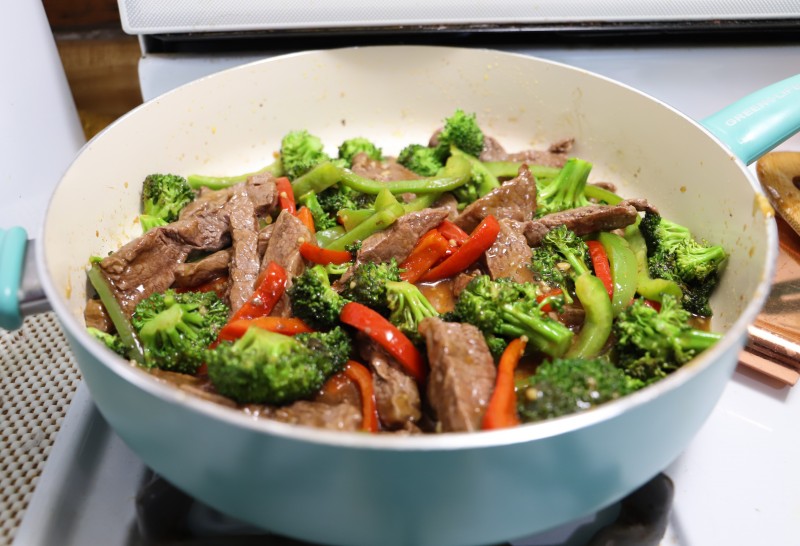 Thanks to Bumbleberry Farms for sending me product. As always, all opinions are my own.
I'm always on the hunt for healthy recipes that my family will love. We eat chicken stir fry fairly often, but I wanted to change it up when I saw beef stir fry meat on sale at our local Fresh Thyme last week. I try to stay away from pre-made sauces because they tend to be super high in sodium and processed ingredients, so I decided to whip up a teriyaki sauce recipe to go with the beef. I like to use honey as a natural sweetener, and I recently fell in love with Bumbleberry Farms' whole honey line-up of products.
Before I get into the full beef teriyaki recipe, I want to share a little bit about Bumbleberry Farms products because there are many that would make great Easter basket stuffers! They make these incredible blended honey creams in four different flavors.
Molten Lava Chocolate
Squirrel Crazy Maple
Sticky Buns Cinnamon
Lovers Leap Sea Salt Caramel
These are just the right size to stick into Easter baskets, and are a healthy sweet treat! You can spread them on bread or pancakes, pour over ice cream, or just eat off a spoon straight from the jar. All of the flavors are delightful and full of natural honey to sweeten! My personal favorite is the Molten Lava Chocolate. It's sweet but has a little spicy kick! It's great on strawberries and apples or in this delicious Talkabout Truffles recipe.
There are so many recipes available on Bumbleberry Farms website, which is what inspired me to use their delicious honey for my teriyaki beef. Bumbleberry Farms' Heritage Select Honey is bottled in vintage honey jars and stopped with a cork and wax which makes them a lovely gift offering (or Easter basket filler!). It also makes a wonderful sweetener for recipes that's straight from nature. Check out how honey makes all the difference in my teriyaki beef stir fry sauce.
Teriyaki Beef Stir Fry Recipe
When I make stir fry, I love to add whatever fresh vegetables I have in my fridge. This time I had green peppers, red peppers and broccoli, so I started heating those in a pan with some oil while I mixed the sauce together.
The sauce consists of a few ingredients but you probably have most of them at home! You'll want to pick up some Bumbleberry Farms honey as well as a toasted sesame oil which you can find in most grocery stores.
Once your veggies have softened a bit, you can remove them from the pan and cook your beef strips in the same pan with a little added oil. I like to salt my beef pieces, and you could also cover them in flour if you'd like them to be a little more crisp. In the meantime, mix up your sauce (and feel free to get a little liberal with the honey!).
Bring your sauce to a boil and then add in the cornstarch until it thickens. Cook for another minute or two and then set aside. Mix the vegetables back into the fully cooked meat and add the homemade teriyaki sauce over top. Stir everything together and feel free to garnish with sesame seeds! I didn't because my kids won't eat them, but I do like the added crunch on my own stir fry.
Then, serve the delicious beef teriyaki stir fry over rice or quinoa! Here's the full recipe:

Teriyaki Beef Stir Fry Recipe featuring Bumbleberry Farms Honey + a Giveaway
Recipe type:
supper, dinner
Prep time:
Cook time:
Total time:
Make teriyaki beef stir fry with a homemade sauce featuring Bumbleberry Farms honey!
Ingredients
1 Tbsp olive oil
1 red bell pepper
1 green bell pepper
2 heads fresh broccoli
1-1.5 pounds beef stir fry meat
For the sauce:
¼ cup liquid coconut aminos
½ cup water
¼ cup brown sugar
2 tsp minced garlic
1 tsp ginger root powder
2 Tbsp Bumbleberry Farms honey
2 tsp toasted sesame oil
1 Tbsp + 1 tsp corn starch
Instructions
Place 1 Tbsp olive oil in pan on medium high heat
Add chopped vegetables and cook until soft (5-7 minutes)
Remove vegetables from pan and store in bowl
Add 1 Tbsp olive oil to the same pan
Place beef stir fry meat in pan and cook on all sides
While beef is cooking, mix together all sauce ingredients except corn starch
Bring to a boil
Mix corn starch with 2 Tbsp of water and add slowly to sauce mixture
Stir well until sauce begins to thicken and heat for 1-2 more minutes
Remove from heat
Once beef is fully cooked, add vegetables and sauce back to main pan and mix together
Serve over rice or quinoa
Check out
Bumbleberry Farms website
for more recipe inspiration! If you're looking for Easter basket stuffers, their
Bee Loved Gift Set
is a beautiful collection of their offerings.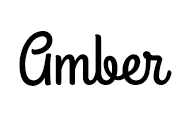 Hi there! I'm Amber, a 30 year old wife and mom of two from central Minnesota. I love to travel and to be outside with my kids anywhere the weather is warm! When I have a spare free moment, I love to read and scrapbook as well as binge-watch Netflix long after the kids are asleep. I drink too much Caribou Coffee and have a real sweet tooth but also try very hard to consume organic foods and use eco-friendly, fair trade products as much as possible. I also love socializing and sharing about my favorite products!
This post currently has 11 responses.